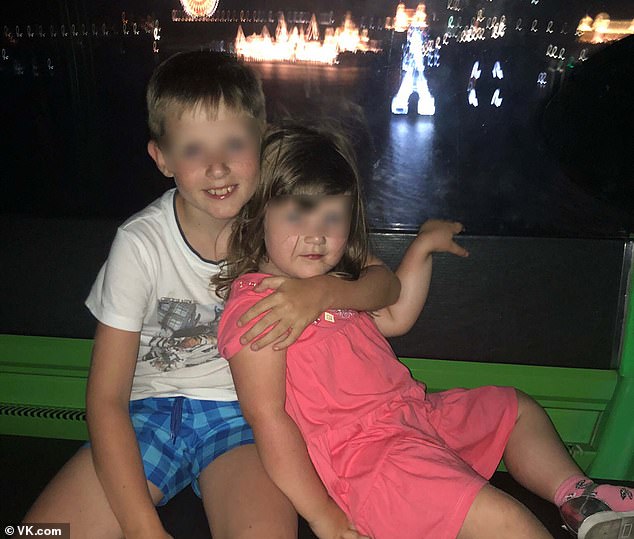 A ten-year-old boy racer drove at up to 100 mph on a terrifying 19-mile round trip after stealing his father's car, say Russian police.
New details have emerged of the Russian lad's high speed odyssey which left his mother and father Ksenia and Sergei Shapovalov in 'utter shock'.
It is a 'miracle' no-one was hurt or killed, they say.
Daredevil Georgy has been grounded after driving his sister Eva, four, to their grandmother's home near Tomsk when he got bored of being shut inside during the lockdown.
Once there, he turned around and came back fearing the granny would scold him, with his sister still in the car.
Almost home again, he swerved on to a tram track where police finally caught up with him.