my car may not be fast, but the back window goes d
This year for spring break I went down to New Orleans to help rebuild homes damaged by Hurricane Katrina. The area is still a mess and there is plenty of work to be done. Primarily we worked on an old lady's house, named Granny, who is about 80 years old. It was great to help her out and I'd like to share some of the pictures. The vast majority of them aren't posed, so they're not the best but I think there are some good ones. Feel free to critique.
1)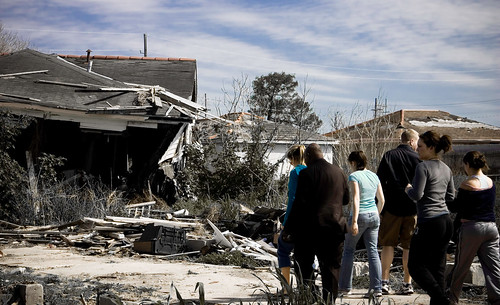 2)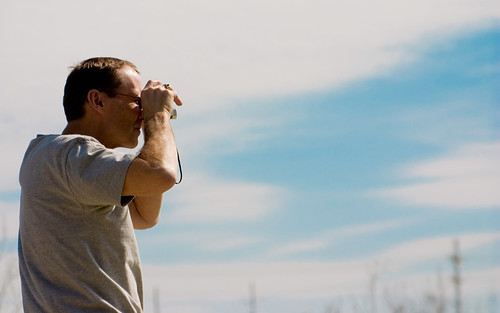 3)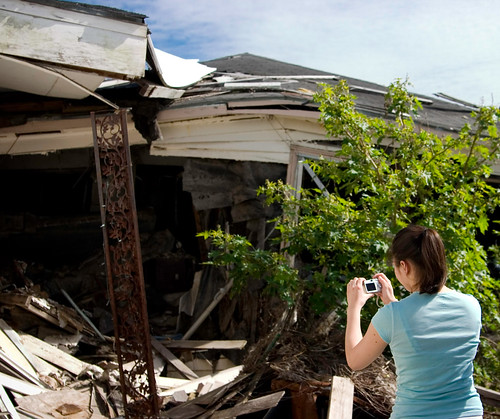 4)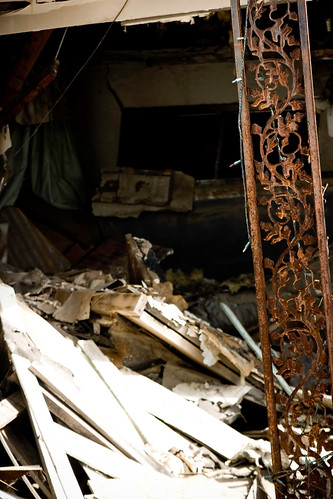 5)
6)
7)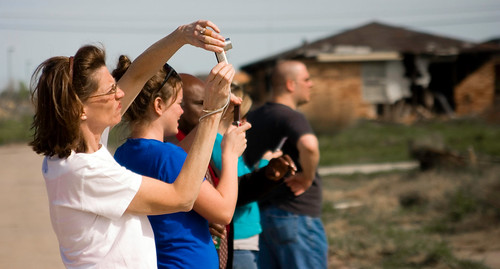 8)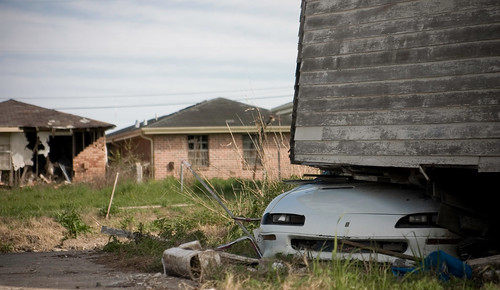 9)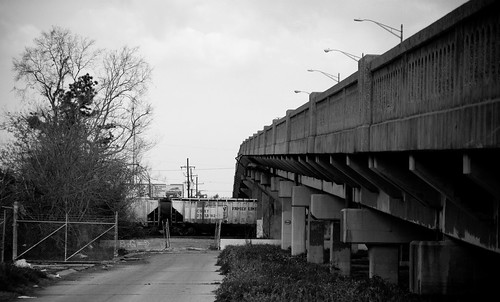 10)
11)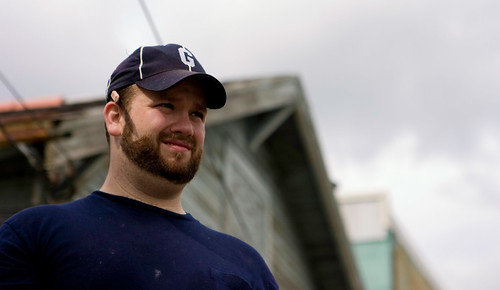 12)

13)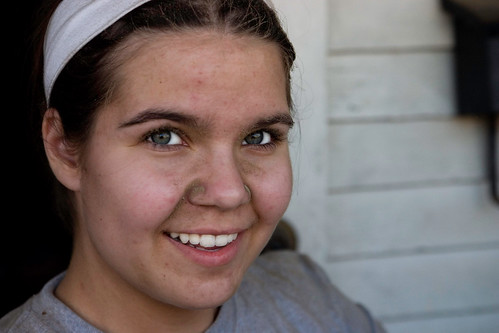 14)

15)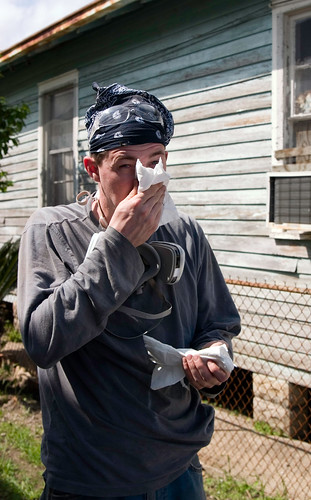 16)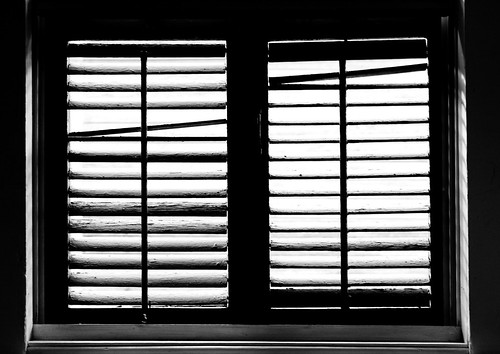 17)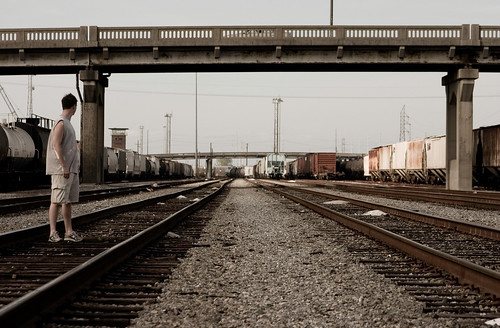 18)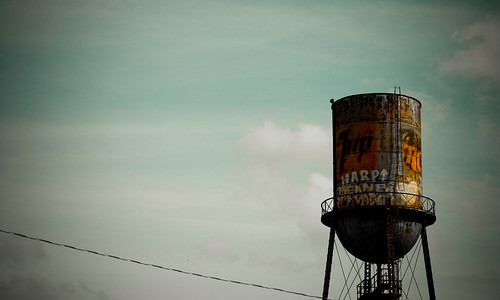 19)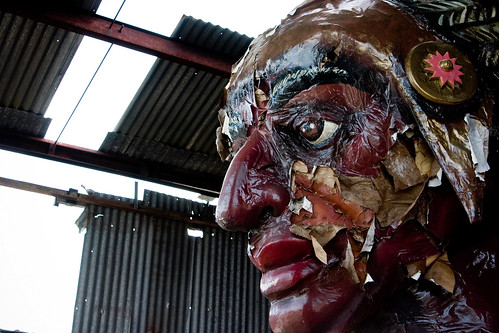 20)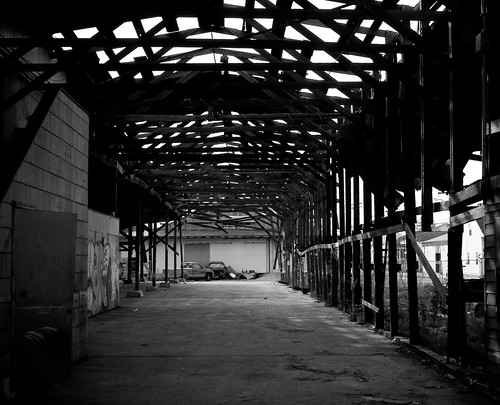 21)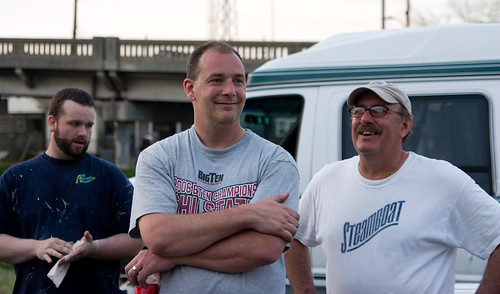 22)
23)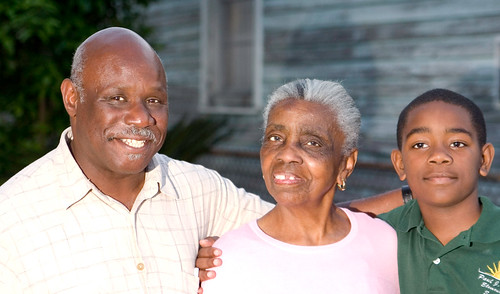 24)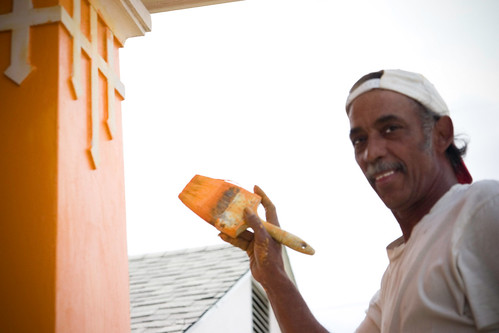 Unfortunately this one came out terrible, but I thought you might still like to hear Ralston's Katrina story.
I met Ralston while he was working on a house down the street and it was interesting and sad hearing his first person account of dealing with Hurricane Katrina. Against his mother's wishes, Ralston decided to ride out Hurricane Katrina. After all, Hurricanes are a common occurrence in the Gulf and don't usually amount to much. While Katrina was ravaging the city, water started to flood his small apartment. He thought that the water wouldn't get very high, so he placed his blankets on top of his washer and dryer and waited for the water to recede. The water didn't recede, however. Once it reached the top drawer of his kitchen utensils he decided it was time to leave.
Putting on his swim trunks and wrapping a bag around his arm with the possessions he could carry, he began swimming. Avoiding downed power lines, he was looking for dry land and couldn't find any. He finally reached a school that was dry and had some leftover food scraps. The National Guard picked him up on a boat and he rode through the streets to the convention center. He stayed at the convention center for a several days and feels that it was one of the worst experiences in his life. The things he saw at the convention center and the streets of New Orleans he says he doesn't wish upon his worst enemy. Finally after several miserable days at the convention center he was moved to Arkansas.
He had a bed in Arkansas but when he awoke in the morning he noticed that the dormitory was completely packed, to the point where people had to stand up sleeping. He wanted to offer the bed to the others, so he asked the police officers if they could take him to the bus station. He was struck by the generosity of the police officers who fed him food and gave him a ride, and the bus station attendant who gave him some money for a ticket. He went to California and was there for several months until his former landlord in New Orleans asked him to come back to renovate his previous apartment.
He was glad to come back to New Orleans and fix up the house. However, after repairing the house, his landlord jacked his rent up from the $400 a month he was paying before the storm to $1,200 a month after the storm. Frustrated with his landlord, who also hasn't given him back previous rent money; he has been living in a FEMA trailer and saving up his money. He is saving his money to leave New Orleans. Living in constant fear of another storm is not the way to live, Ralston says. He constantly keeps his gas tank full and is ready to leave at the first notice of another storm. He says that they just have to say 'Hurri' and he'll be driving before they say 'cane.' Ralston does not want to experience the death and inhumanity that he witnessed after the last storm. He says that he will be in New Orleans until FEMA takes away his trailer and then he'll be moving to Atlanta to be close to family and away from storms.
He has so much business that he has not advertised, his advertisement comes from the other houses that he's painted. The amount of houses exceeds that amount of work that he can do. He also cleans a lounge restaurant early in the morning to make some more income. After putting in at least a twelve hour day, he returns to his small trailer. For the time being the business is good, but he talks with excitement about moving to Atlanta and not worrying about another tragic storm.
25)

James, or Big J as his friends call him, is working hard to revitalize New Orleans and turn some profit through revitalization. He currently owns five properties and is looking to buy more. Living on the other side of Lake Pontchartrain during the Hurricane, his house escaped the majority of the damage. Soon after the Hurricane he began investing into houses in New Orleans and renovating them. His work has paid off, as his shiny new red Ford pickup truck shows. His friend also invests in houses and his Mercedes also shows off his tough work. James doesn't believe that there is a lack of jobs, but rather a lack of housing. He is excited for Donald Trump's Tower to begin construction and believes that Trump's investment to the city will mean more investors. Another area that is hurting development is the local government, Big J says. Ralph Nagin and others are not using the money properly. While optimistic about the future of New Orleans, he acknowledges that another storm the size of Hurricane Katrina would wipe out the city and no one would rebuild. For the time being though, he is happy with the work he is doing and is going to continue buying, renovating, and renting properties as long as it's profitable.