I don't want any damn vegetables
The Air Force is officially putting robot dogs into operational use. Here's how they will be used today and how they will likely be used tomorrow.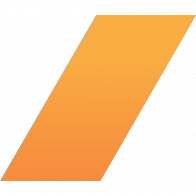 www.thedrive.com
Criss added that the dogs would be able to patrol areas that "aren't desirable for human beings and vehicles" and would even be able to be operated by personnel wearing virtual-reality headsets. "We will be able to see exactly what the robot dog is detecting through its mobile camera and sensor platform [and] if desired, we will also be able to issue verbal commands to a person or people through a radio attached to the dogs."

The often moist, swampy, coastal environment at Tyndall won't stop the Ghost Robotics' robots as they feature an IP68 rating, meaning they can be submerged in water up to a maximum depth of 1.5 meters, or just under five feet.

Aside from patrolling the marshes around Tyndall,

Ghost Robotics Q-UGVs

are being eyed for a wide variety of roles both on and off the battlefield. Ghost Robotics CEO Jiren Parikh says their robots are incredibly versatile, owing to the stripped-down, nature-inspired approach the company often touts.

Parikh says their robot dogs can travel up to six and a half miles on a single charge. The robots are currently powered by lithium-ion batteries, but Ghost Robotics is looking to fuel cell technology for future applications. The company even plans to build "dog houses" into which the robot dogs can enter and recharge wirelessly.

Parikh says his company has even considered use cases where one of their government customers might want a robot to walk across the bottom of a lake or other small body of water. "We could potentially use it to sit there, maybe move it, maybe blow something up, or sense something on a riverbed or shoreline. The robot can fill some bladders and get negative, neutral, or positive buoyancy. Battery life is a key issue. Eventually, we're going to give it gait and motion so it can swim," Parikh told

The War Zone

. "We've filed some patents. It's pretty cool."
Some of the payloads and applications that Ghost Robotics has envisioned include a wide variety of intelligence, surveillance, target acquisition, and reconnaissance (ISTAR) roles. Electro-optical, acoustic, and other various surveillance sensors can easily be attached to the robots' frames, allowing them to be the eyes and ears of forces on the ground.

The robots can also serve as mobile mesh communications network nodes, kind of like a mobile, miniaturized cell tower that can be quickly deployed in situations where communications infrastructure is unavailable. The Ghost Robotics Q-UGVs have Wi-Fi and 4G antennas built-in off-the-shelf. "You could operate it with a cell phone 1,000 miles away," Parikh says.

On the battlefield, these small Q-UGVs could be employed in heavy asset reconnaissance roles, meaning they could scout ahead of or follow alongside armored vehicles to scout for mines or IEDs, enemy forces, and other threats, as well as obstacles.

In a

previous exercise

in which the USAF tested its new Advanced Battle Management System (ABMS), a Ghost Robotics Q-UGVs provided targeting data to assets on the other side of the country. "Our robot was part of the kill chain and provided real-time strike targeting data to USAF operators. It was connected by a Silvus mesh radio to a network that had a battleship off the coast of Pensacola and a

Starlink satellite connected to it

," Parikh told

The War Zone

. This data included real-time video feeds and geolocation data through the Android Team Awareness Kit, or ATAK, a mobile device-based situation awareness app used by military operators.
"I think this becomes exciting once we get the cost of these systems down to where you could drop hundreds onto a battlefield," Parikh told us. "We could have this application ready by 2022."
Ghost Robotics has government customers already requesting smaller, more resilient models that could be dropped out of aircraft using parachutes or protective bubbles. Ghost Robotics is also looking to develop smaller, lighter models that are capable of scaling chain link fences or being carried by individual human operators until they are needed.
go ahead with the skynet jokes