An interior stairwell inside the 15-story building near I-10 and Beltway 8 collapsed without warning, killing three and injuring another.
www.khou.com
Watch live: Three dead, one injured in west Houston building collapse
The building near I-10 and Beltway 8 is slated to be Marathon Oil's new headquarters.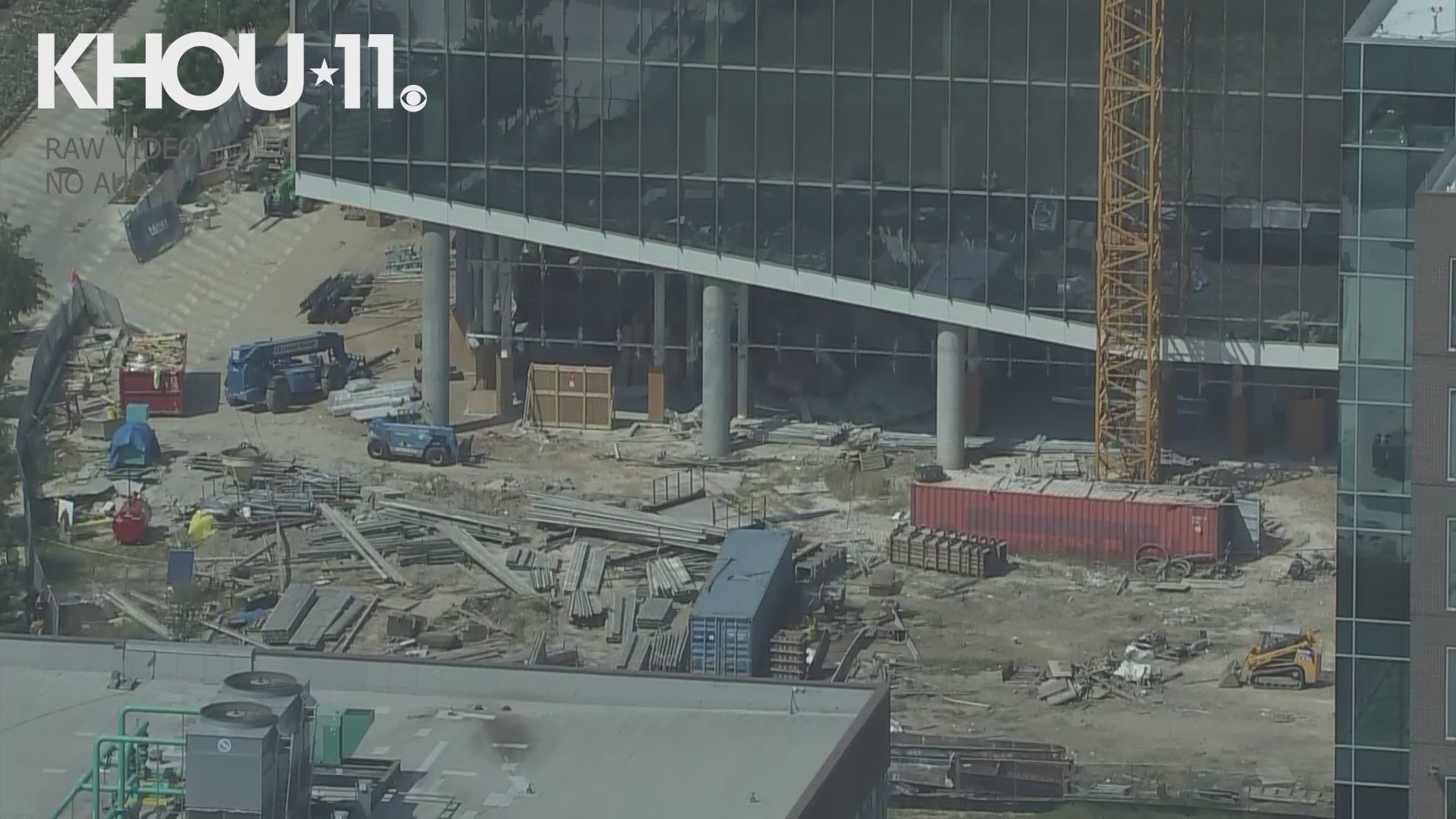 HOUSTON — A building collapse in west Houston Monday left three people dead and another person injured.
The injured victim was rescued and taken to a nearby hospital, according to the Houston Fire Department. Their condition is unknown at this time.
All 240 construction workers have now been accounted for.
The 15-story building is under construction near the intersection of Interstate 10 and the Beltway.
According to HFD, the building's stairwell collapsed. Inspectors said the building itself is not in danger of collapsing, but they are worried about a secondary collapse in the stairwell.
The high-rise at in the 990 block of Town and Country Boulevard is slated to be Marathon Oil's new headquarters in 2021.
We have a crew at the scene gathering more details.
This is a developing story. Check back for any updates. Download the KHOU 11 News app and enable alerts to receive instant notifications on this breaking story.