As some of you may have read, I screwed up part of my OTSS and caused some unnecessary hiccups to the process. So the timing of me getting my gifts were no fault of Santa and only me. I had a nice Wish List going that I created 2 years ago. This year I just added to the same list. I moved back in May and had no clue that changing my address on Amazon did NOT change my address on that wish list. So everything that was ordered went to my previous address. Oh well.
@Mr Coffee
was a great intermediary and me and him figured it out over Private Messages so it all worked out in the end. I owe him some goodies big time!
Anyways, lets get on with the show!!! After figuring out what was going on by looking at some tracking number info, I was told that I had quite a bunch of packages delivered already and some that were scheduled. I did not have any contact information for the old house owners so it looked like I would just have to drive over there and bang on the door!!!
I arrive and walk up to the door and what do I see? Packages!!! But I also spy a Ring Doorbell Camera. I knock on the door a few times then press the button on the Ring a few times and nothing. Well damn. I didn't want to look like a Porch Pirate so I pressed the button on the Ring, knowing that it records a video then said my name and a brief description of why I was there and left my phone number. Showed them the name on the packages took them and then left.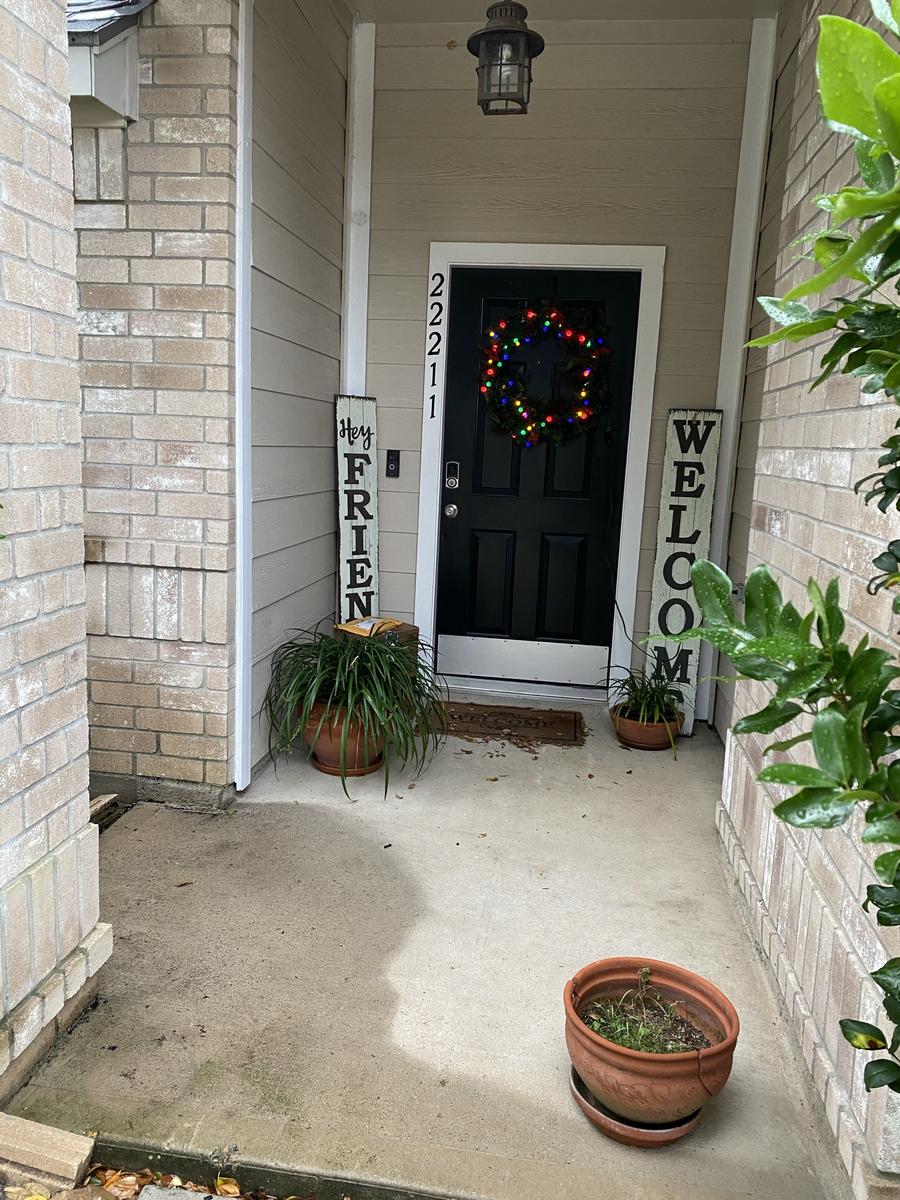 About half way home, the lady of the house calls me and says that yes, they have also received "quite a few" other packages but they were not home and wouldn't be until the Tuesday before Christmas. Oh well. Looks like I will have to wait. At this point I am just hoping that the new owner hasn't rifled through my packages and was going to keep what they thought they needed and just give me the rest!!! LOL
I got home with the two packages that I was able to grab and decided to open them at the dinner table that night. The kids always like to participate so I open the two and see what we got. They are excited like always. Tomas gets a kick out of opening any package!!!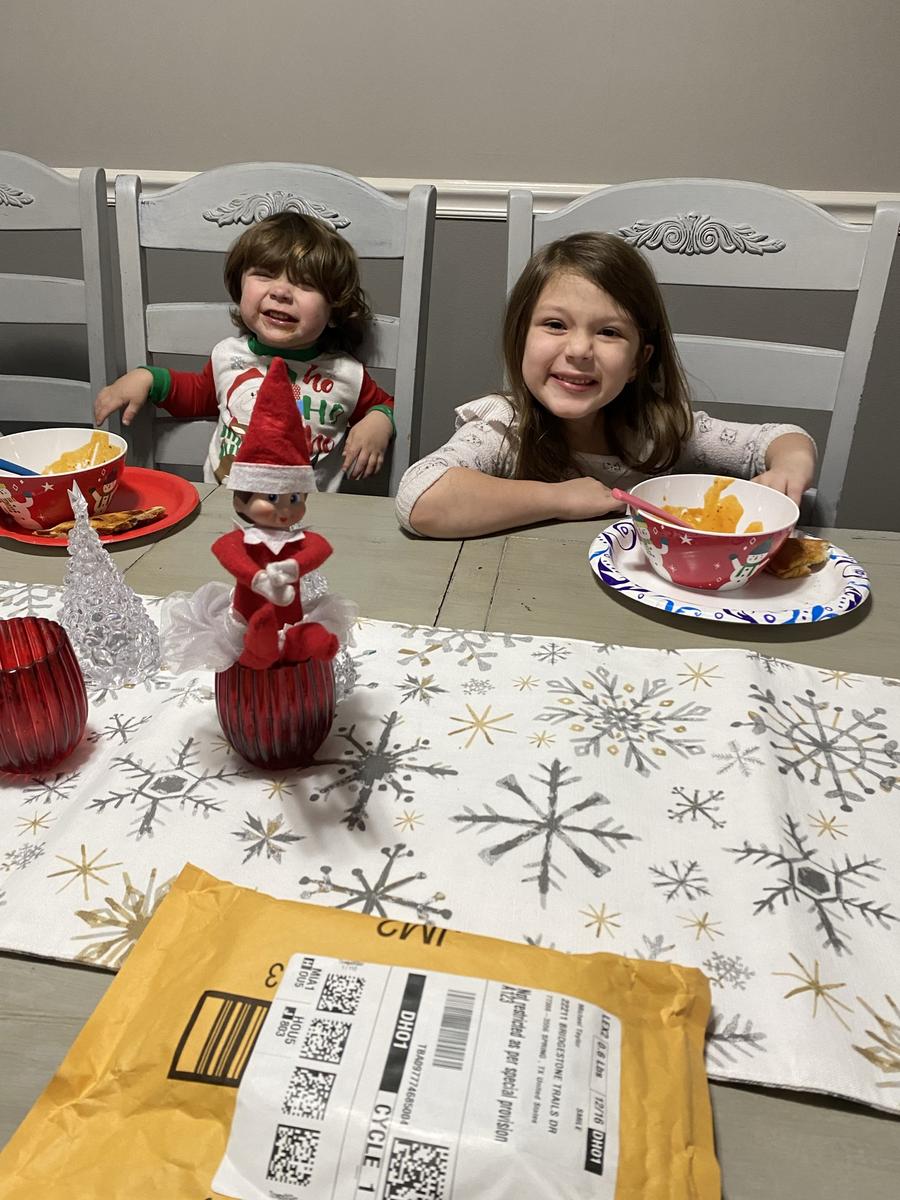 First out of the gate was for Tomas!!! He is a freak for Paw Patrol so this was perfect. The look on his face says it all.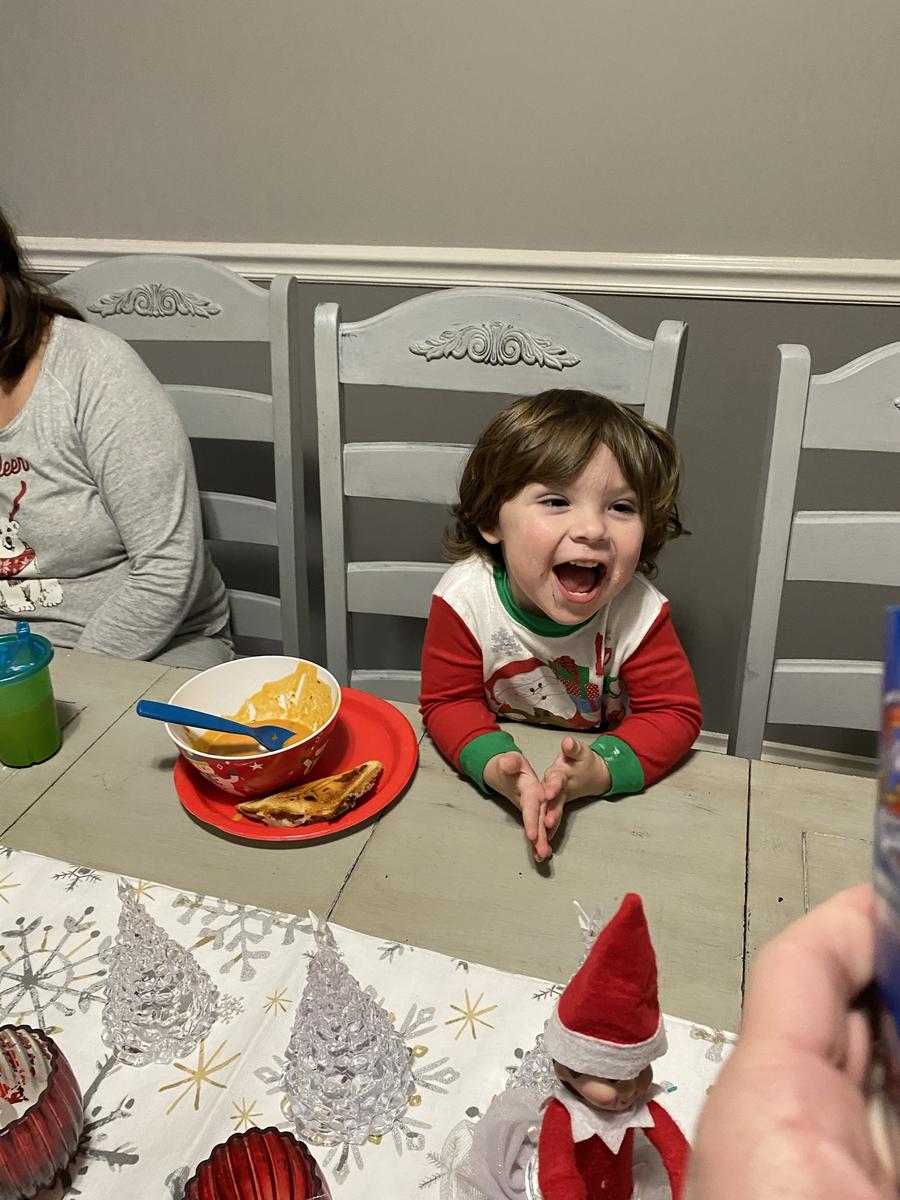 He wanted to take a look right away!!!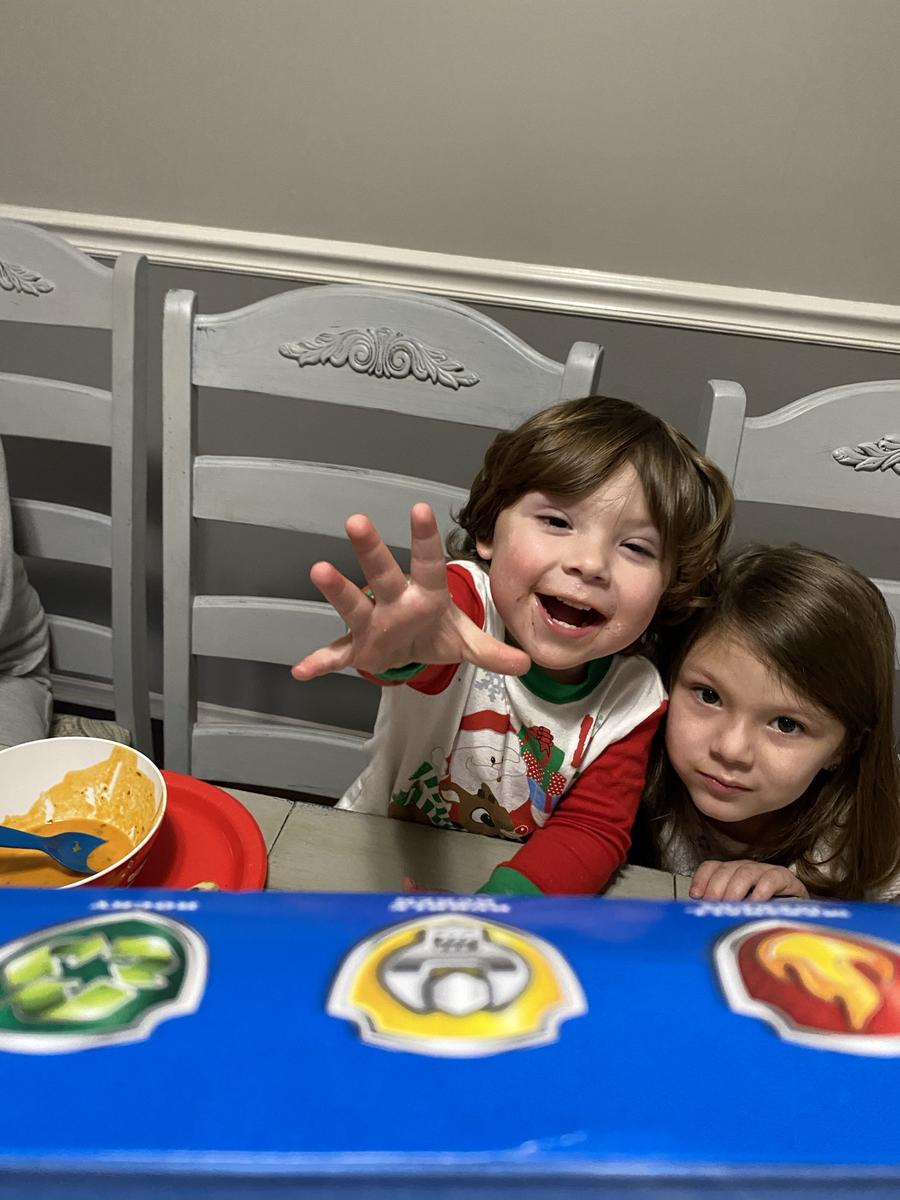 Then it was on to the second. A Fire TV! Which is perfect. I needed a new one for my outdoor TV with all the peeps coming over for socially distanced Christmas Dinner outside!!!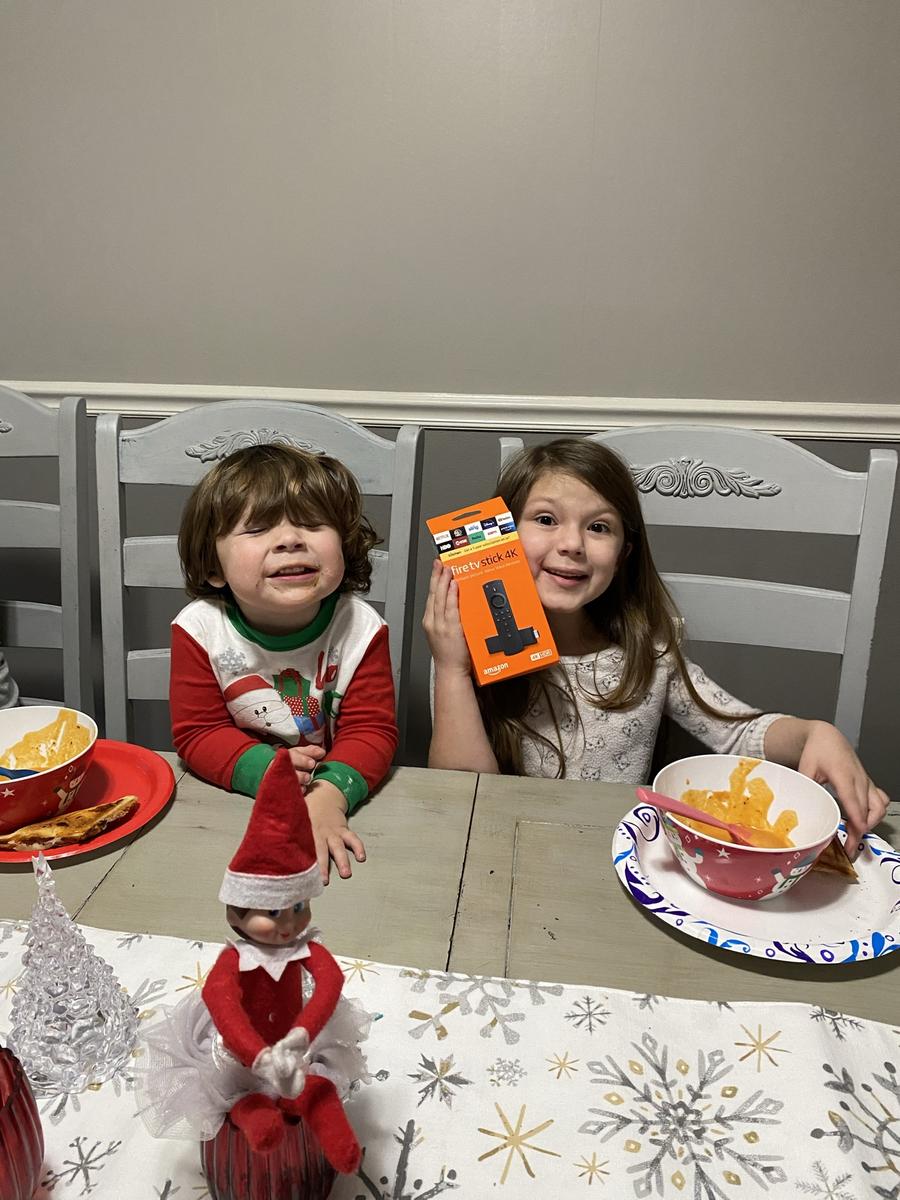 I noticed Tomas was doing his "Cheese" face so I told them not to smile so much. I guess they took it too literally.
The gifts were very well received. Tomas would not stop playing with his Paw Patrol even at dinner. He was feeding each one.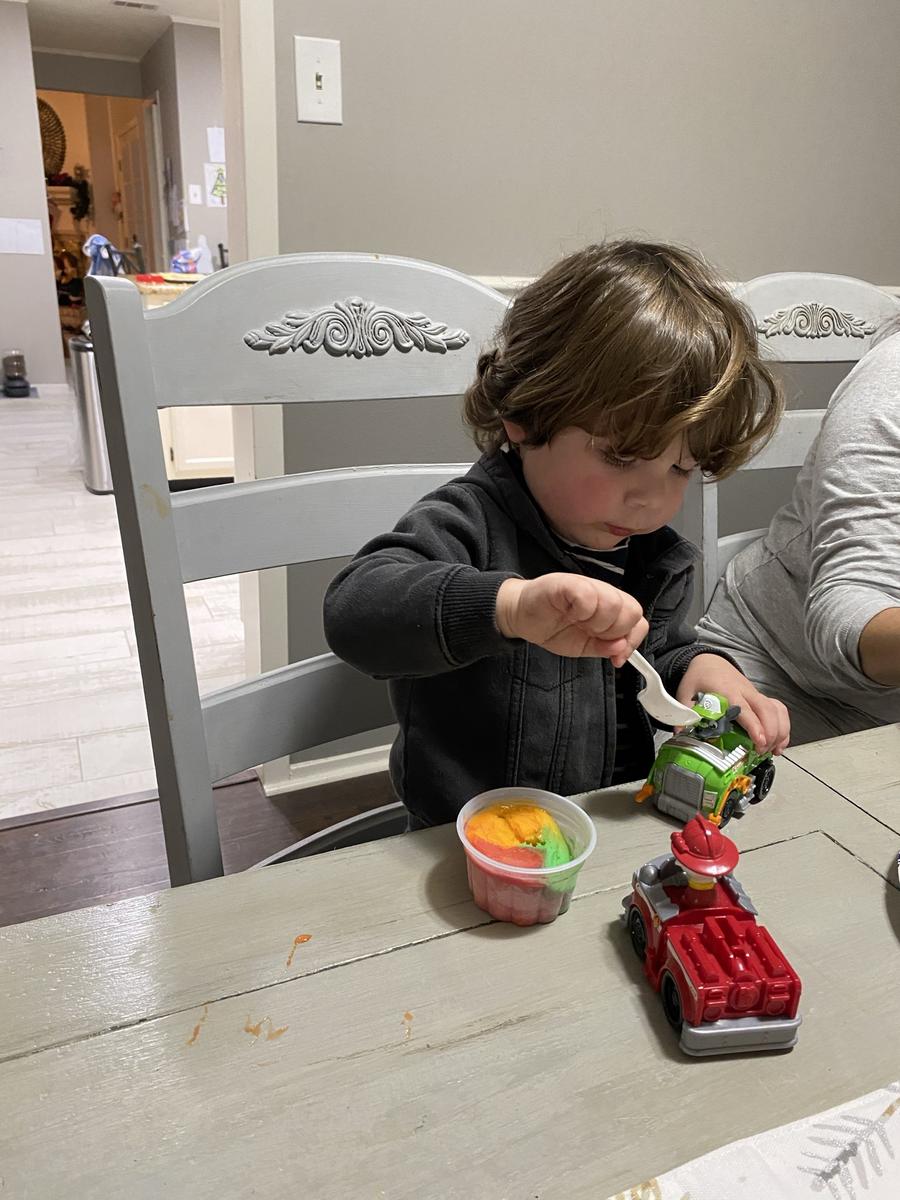 Carolina was pretty bummed that she didn't get a gift and Tomas did. But I assured her that she would probably get something when we get the other gifts. She settled down after that.
Now we wait for the old house owners to get home from their trip!!! (That will be in the second post. LOL)