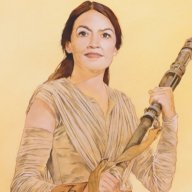 Does your mother still hang out at dockside bars?
Trans Catalina last weekend. about 50 miles and 5k of climbing over 2 days at a 'party pace'.
First bikepack on the Diverge and tried to spend less. Got a handlebar roll bag and a half frame bag which was enough storage w/ the commuter panniers. Not the ideal bike to do it, 37c tires felt like they could have been shredded on rockier parts. Gearing a bit of an issue, frequent 10-15% sections on first day were tough with the added weight of gear, was chugging at like 45rpm for one of those extended climbs.
overall pretty damn cool trip
Last edited: