Leverage, or a floor Jack and chunk of 2x8
So fun story.
Used my big boy hand truck and managed to
the bottom cabinet onto it's back - by myself - with it balanced on the hand truck
Since I big brained it and tilted it back on the outer cardboard from the shipping packaging I could slide it up high enough on the hand truck and was able to get all 6 casters installed. Had the wife help when I pulled it back upright to make sure it didn't tip right or left as I put it back upright. Checked the chassis, 100% perfect 0 damage give the man a hand.
And then came the upper box. Which came off the truck on 1 end. And was hand trucked into my garage on 1 end. And was left on one end. And stayed on one end.
So being any red blooded stubborn Texican American I said "I'll just angle it towards the cabinet, which will have locked wheels, and lift up the other end. Easy peasy."
The fucker weighs 280 pounds and locked wheels said "IDGAF I'm moving." So once that happened I gently lowered. This is key. I did *not* drop the damn thing, and amazingly my back and legs and whatnot aren't totally angry with me at the moment. I have a feeling that fun will be had tomorrow and Monday.
So I had the wife come out to help me stack all 2 of the pallets I had on hand under it to get the lift a bit easier, and then put my air compressor between the bottom cabinet and the wall, and the third lift up to the top cabinet level happened and I felt like a man.
Until I unwrapped the packaging and saw that one of the corners on the bottom was damaged to the point of no longer being capable of being tied via bracket to the bottom cabinet.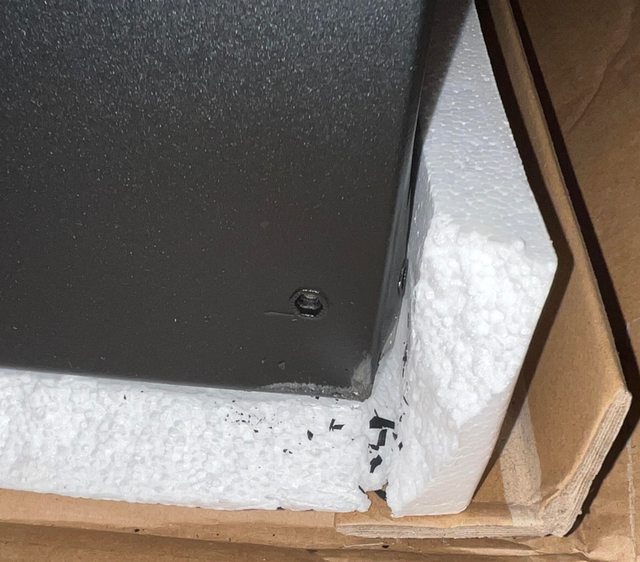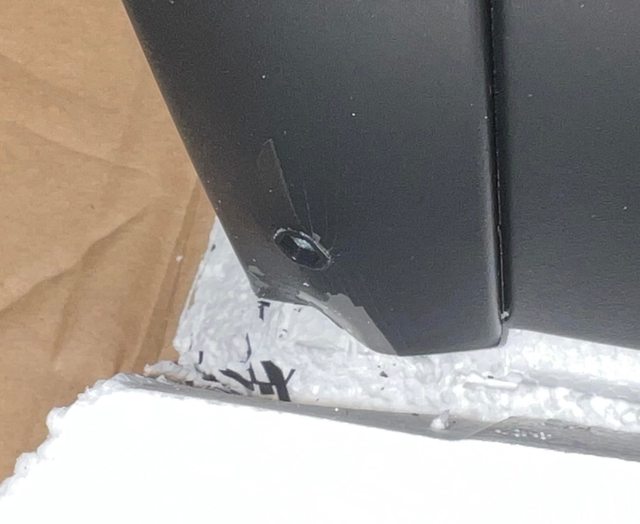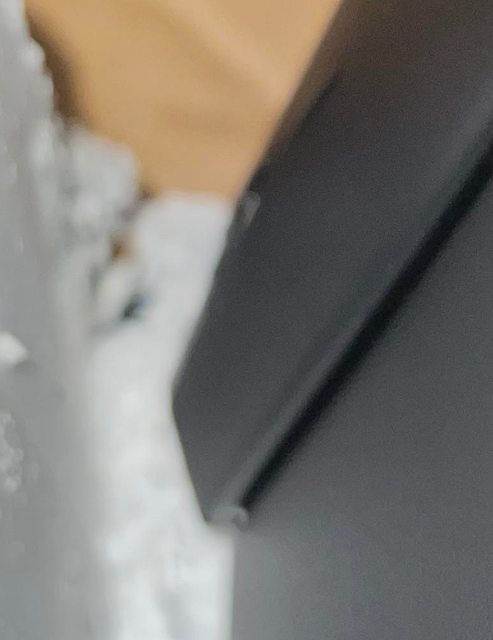 So I gotta call on Monday and get them to bring out a replacement. Which I guess also means I gotta take this one up to a Home Depot to return...which is gonna be super fun since it weighs 280lbs.
Also now I know I should have just put it on the bottom, opened the packaging to make sure it was okay, *then* lifted the fucking thing up there with the goddamned handle that I forgot that it had