Long post but I love this dog and you have no idea the relief I'm having right now. So be cool. This is a good story.
Since the day we adopted him Taz was a hyper dog but in an almost chemically induced way. The first 18 months of his life were in a small kennel at a crappy home and when we got him his name was Parker. It's hard to describe how nuts he was when he walked through the door but my wife introduced me to him as Parker and I said "Nope. His name is Taz"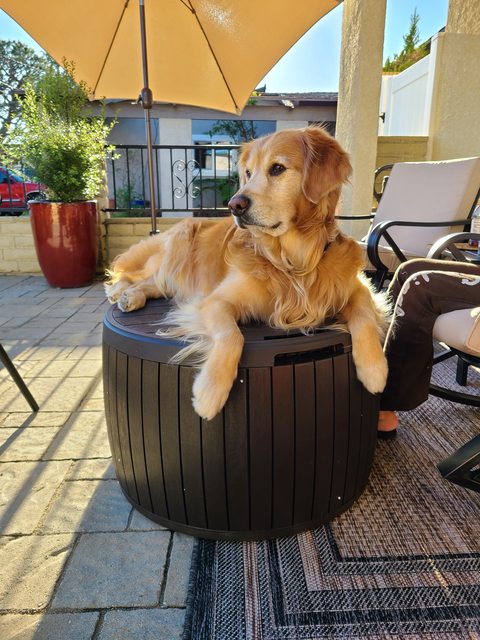 We always attributed it to him being a little overbred and never properly trained as a pup but as the years wore on he never let up. Same spastic energy. You meet our two dogs and everyone says "And this must be Taz." We still love him though since he puts the same energy into his affections and he's always an enthusiastic participant for anything you want to do.
Some of you might remember my Taz in a Box post. Leave a box out and he gets into it so we made a coffee table book. Just part of his silly personality.
Anyway he's 9.5 now and STILL A FRIGGIN NUT but last year he started having these recurring urinary tract infections. They'd happen every 6 months or so and a couple were pretty scary. When you have a dog like Taz and he just lays there not wanting to eat or walk or anything it's pretty scary. We spent a lot of money on x-rays and ultrasound but nothing turned up and it seemed like antibiotics fixed him. Then about a month ago it hit hard. His back was arched and was just standing around whimpering. Would not eat or drink. Took him to the vet and this time they saw a badly swollen prostate which in addition to being responsible for the infection is putting pressure on his back somehow. According to the doc on a neutered dog this can only mean cancer.

But when the doc sent a sample off to the lab to confirm they came back negative. By this time Taz was on yet another round of anti-inflammatories and antibiotics and was doing better but we wanted this shit to stop. I was talking to the doc late one night who was frustrated since he'd never seen this problem in a neutered dog (that wasn't cancer) and he asked was I sure he'd been neutered? Then it hit me. Slightly overbred. Crappy first owners. Lifetime of inexplicable hormonal behavior. Taz still had a testicle that never dropped. My theory was it never dropped and the crappy first owners took him to a bargain neuter joint where they only got the one that dropped. Holy shit.
The doc went off and figured out a test that would confirm the theory and we brought him in for the procedure. Basically they take blood, inject him with a stimulant, take more blood and if he has a testicle they'll see a significant testosterone spike. They did their thing and I got a call from the doc a couple days later. A neutered dog will have a testosterone count for this test around 40. An intact dog resting will be around 70. Stimulated an intact dog will be be between 100-120. Taz resting was ~450. Stimulated he was ~570.

The doc said this was not uncommon for a retained testicle since they kind of go nuts if they never drop. I'm paraphrasing of course.
This morning was his surgery to go find and remove the testicle and though all signs pointed to there being one it wasn't for sure. If he couldn't find it we were probably back to cancer. Around 2pm the doc calls telling me he found it and removed it.

Apparently it was about 1.5 inches in diameter and obviously very active. Taz is home resting now and they say it'll take a couple weeks to fully recover. With the absence of testosterone his prostate will return to normal and the surrounding maladies should stop.
I lost my previous golden Joey to cancer and I'm still affected by it. This would have hit hard had it gone bad. As it is we feel like we got seriously lucky and are looking forward to a bunch more years of a hopefully calmer Taz.

On a side note we sent out a text with the good news to the folks at our rescue group. The reply almost in unison was "Well that explains a lot"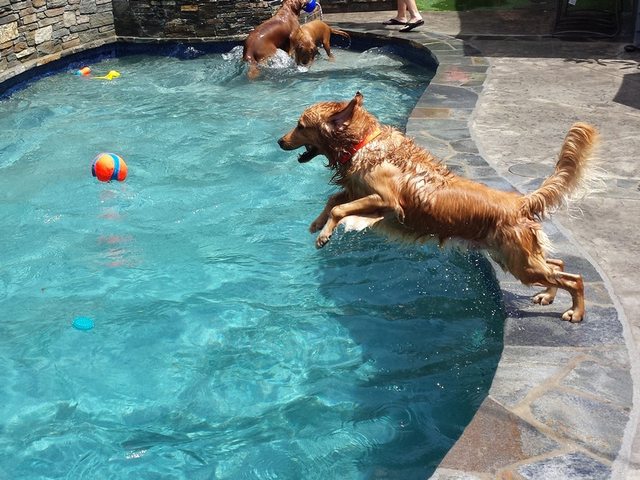 So long story but I had to tell it and there's good info to remember. Imma go hug my pup now.