Just realized i don't think i ever shared my Korea pics here. I think i may have shared them on another forum, so if you've seen these elsewhere, then sorry.

Anyways, i visited South Korea about a month and a half ago now. I absolutely loved it. Anyways, here's some random pics to share:
1. Somewhere between San Francisco, and Incheon South Korea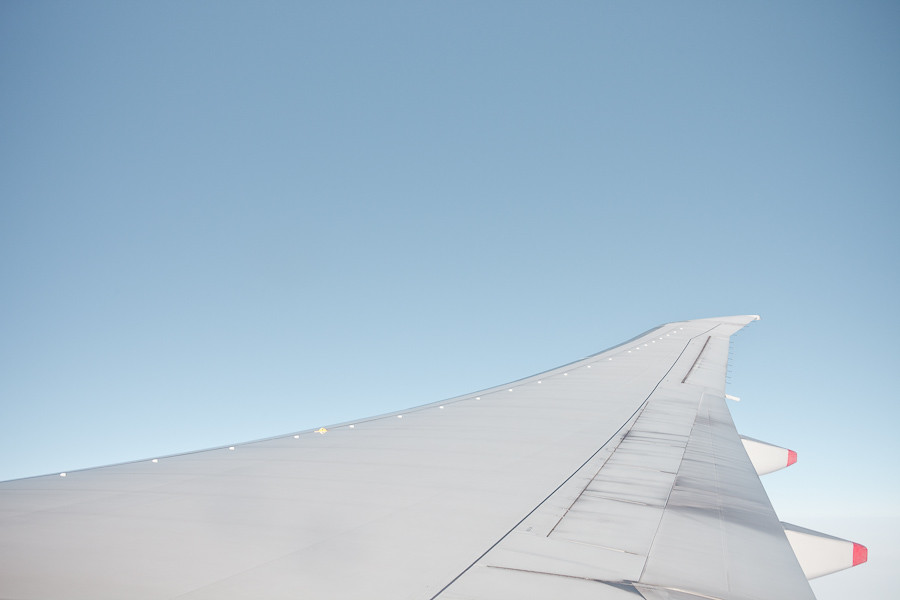 2. Incheon airport, waiting for the express train to Seoul
3.the view out of the train between Incheon and Seoul
4. Saw these guys coming down the side of the building, checking the bricks i guess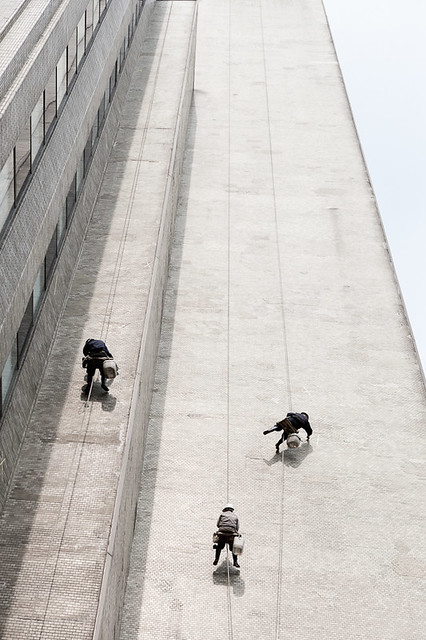 5. One of the same 3 guys
6. Namsan Tower
7. The nearest subway station to our hotel in Seoul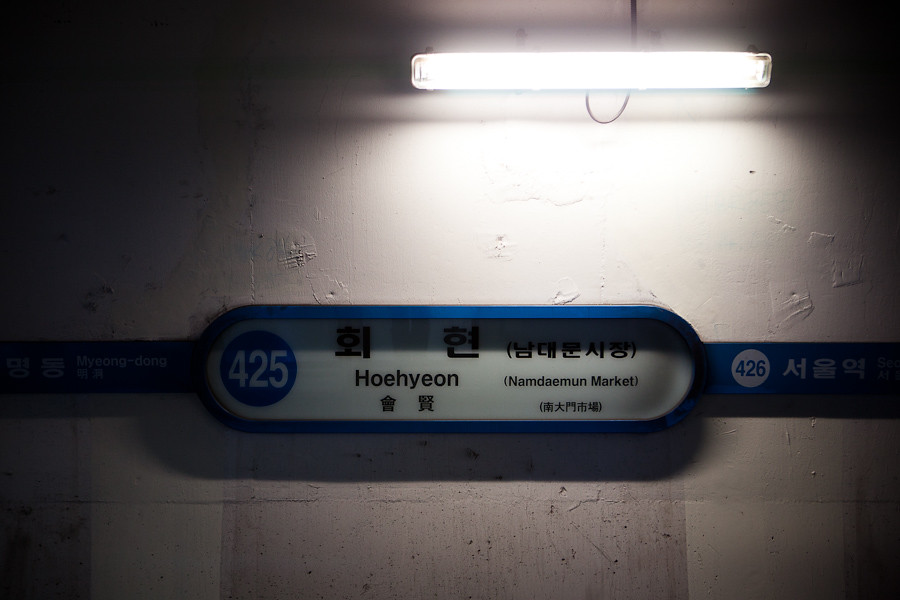 8. Food stand at one of the night markets in Seoul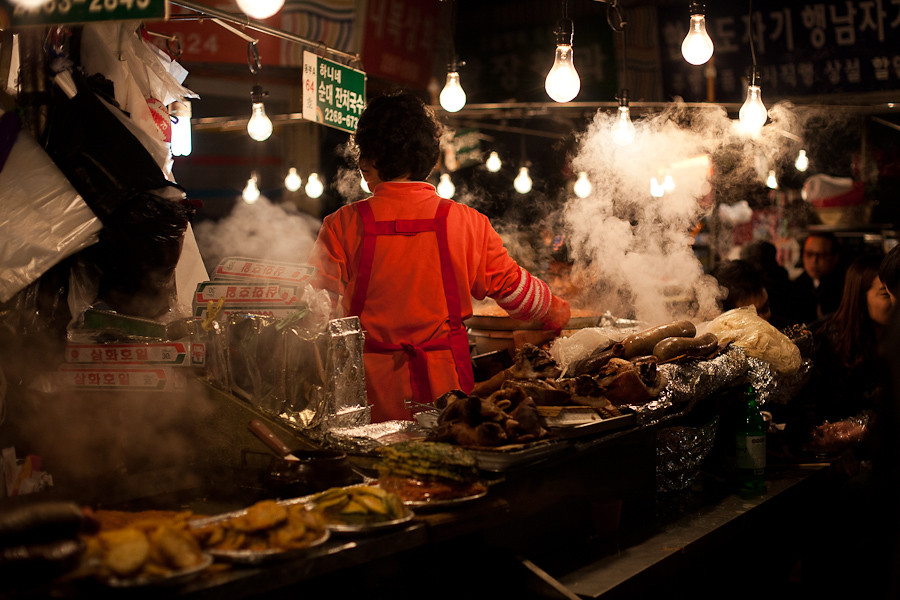 9. The river running through downtown Seoul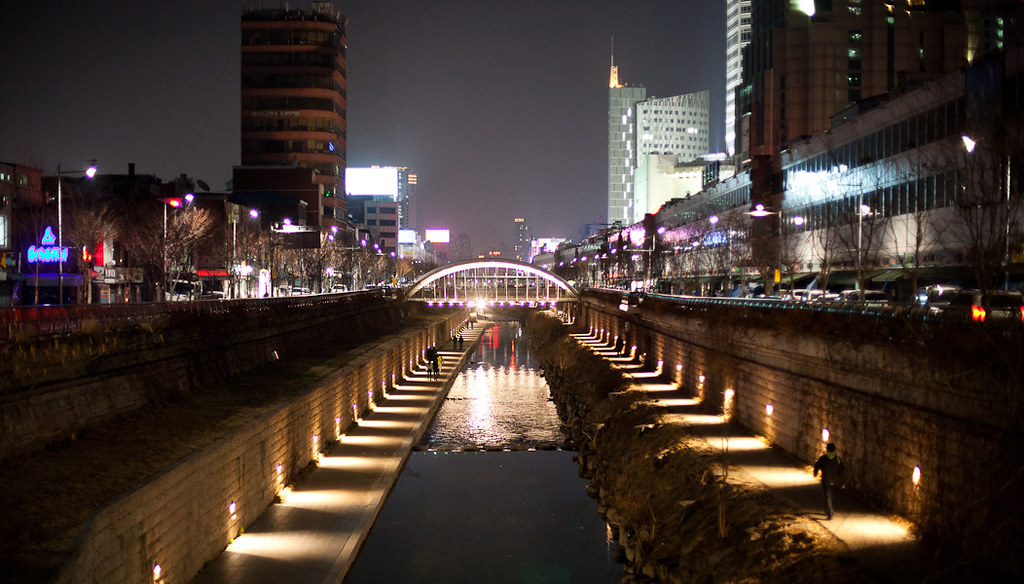 10. Lots of tiny little twisty turny streets in Seoul
11. Loved all the hanging lamps in the night markets
12. Locks at Namsan Tower. Aparently couples come here and place locks as promises of their love, or something to that effect
13. Myeongdong, a shopping area in downtown Seoul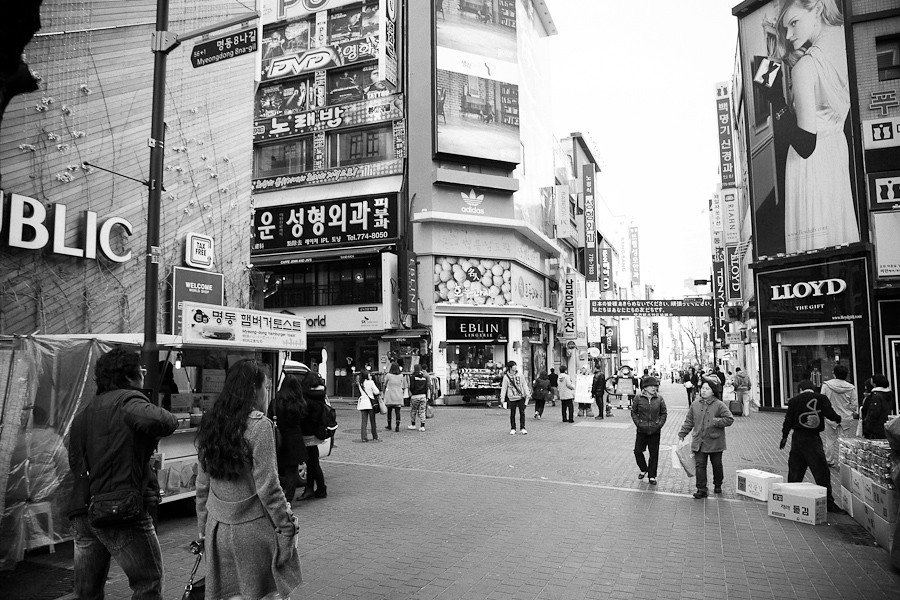 14. Me (on the right) and my best friend w/ Haechi, Seoul's little mascot or whatever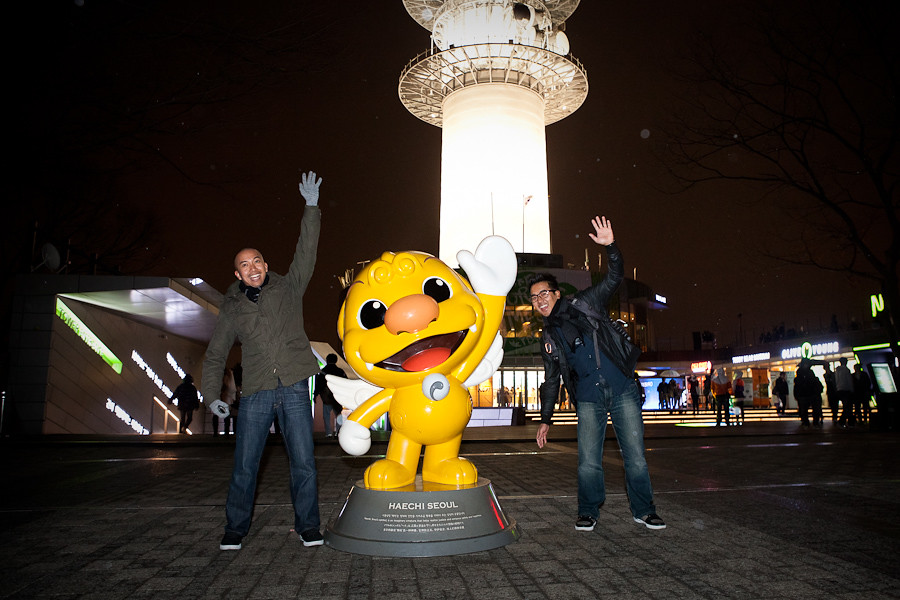 15. Tak Kalbi and Ramyun. Freakin delicious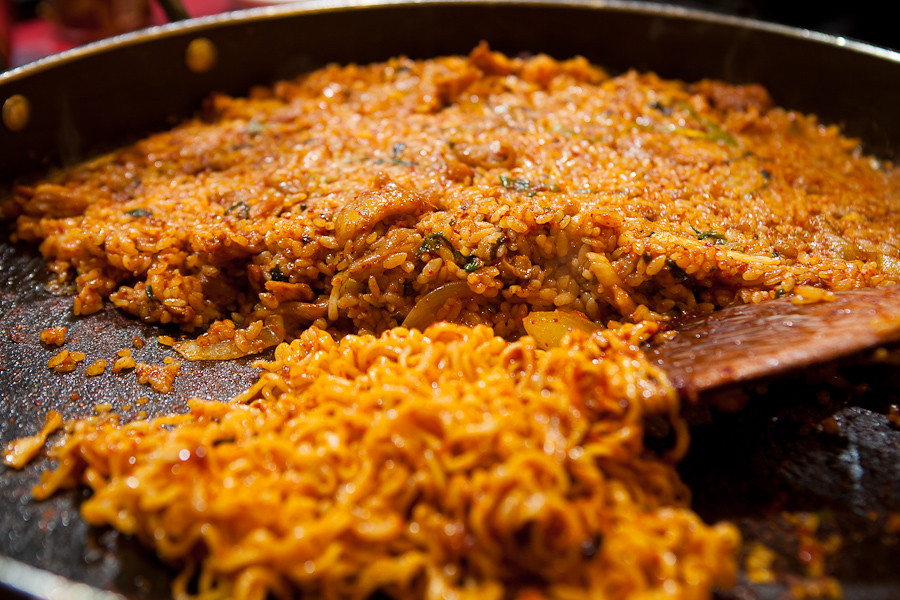 16. Before sunrise in Namdaemun Market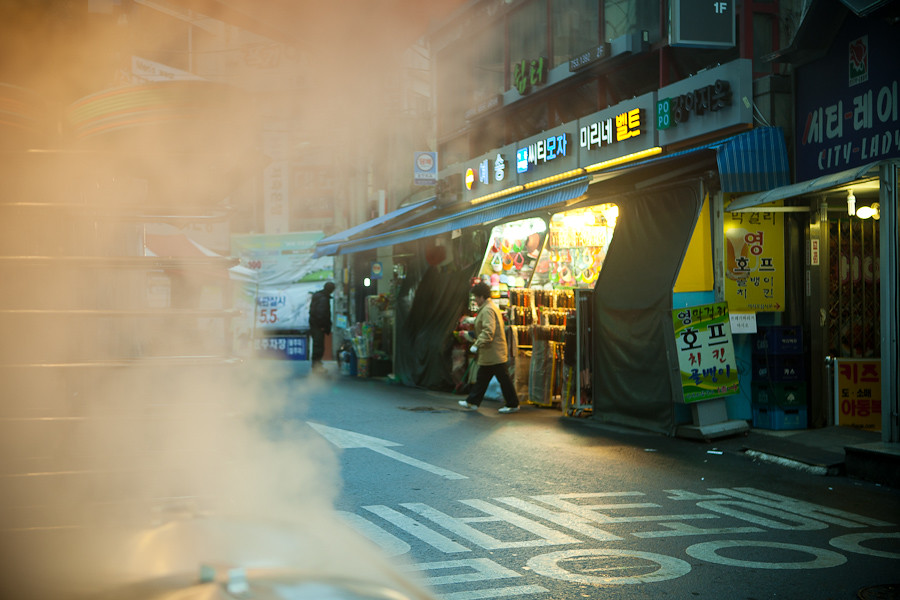 17. Me having tea in our cute little hotel room
18.Waiting for the KTX train (bullet train) from Seoul to Singyeongju
19. Couple buddies we met on the way to Jukdo Market. Hopefully they didn't become anyone's dinner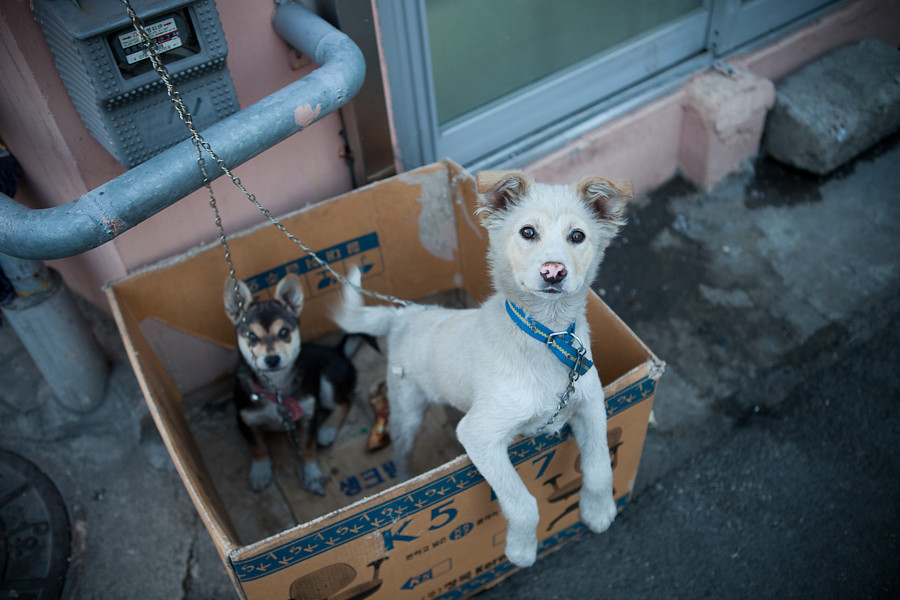 20. A shop selling all different types of kimchi and banchan (the side dishes you get at korean restaurants)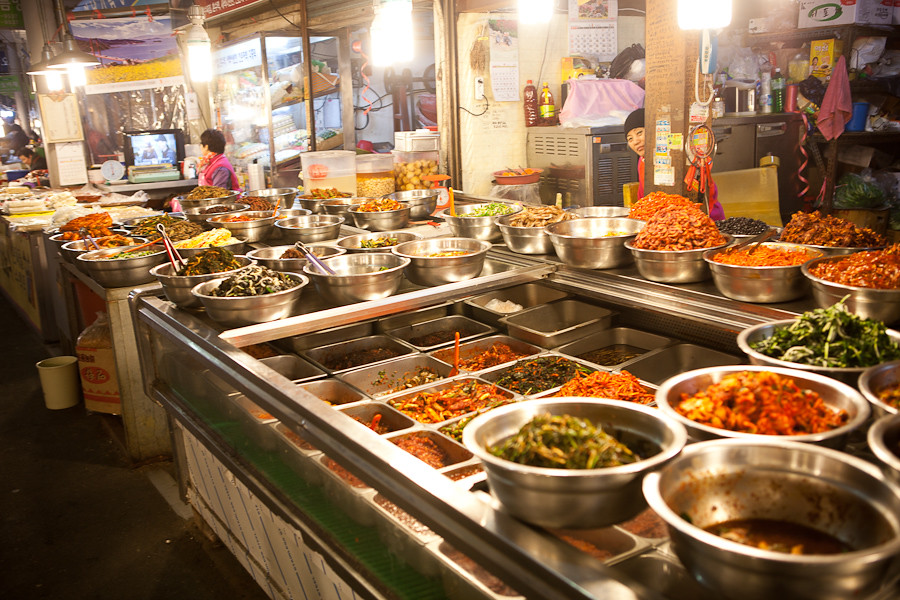 21. Shoes off to eat! Absolutely love that. Makes you feel like you're at home.
22. The stairwell of my cousin's apartment building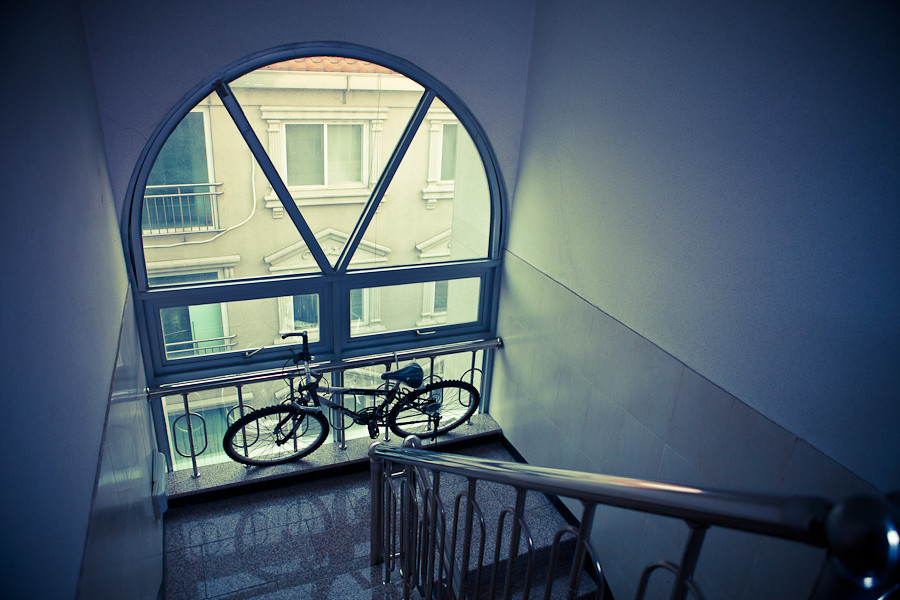 23. Church in Idong, Pohang at sunrise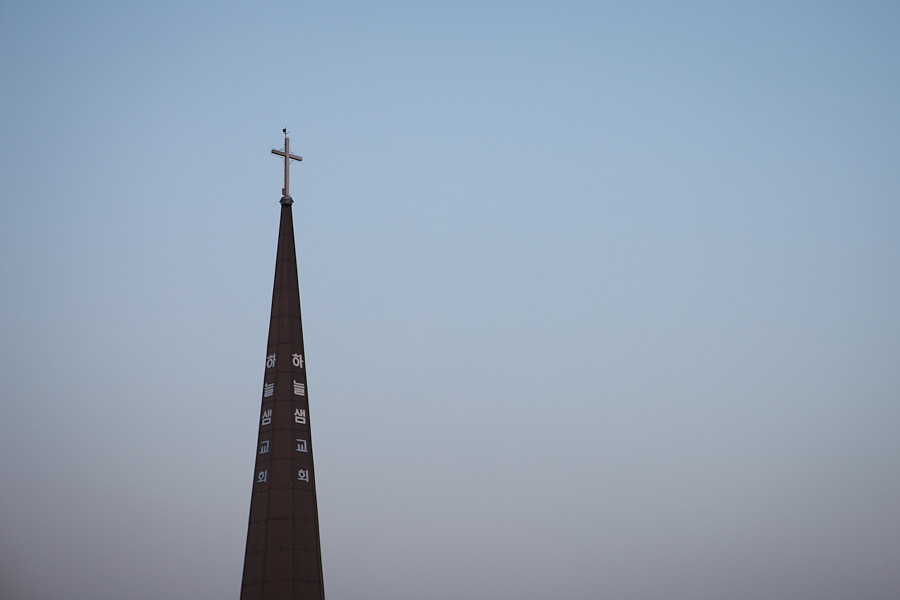 24. Just some cool shadows and textures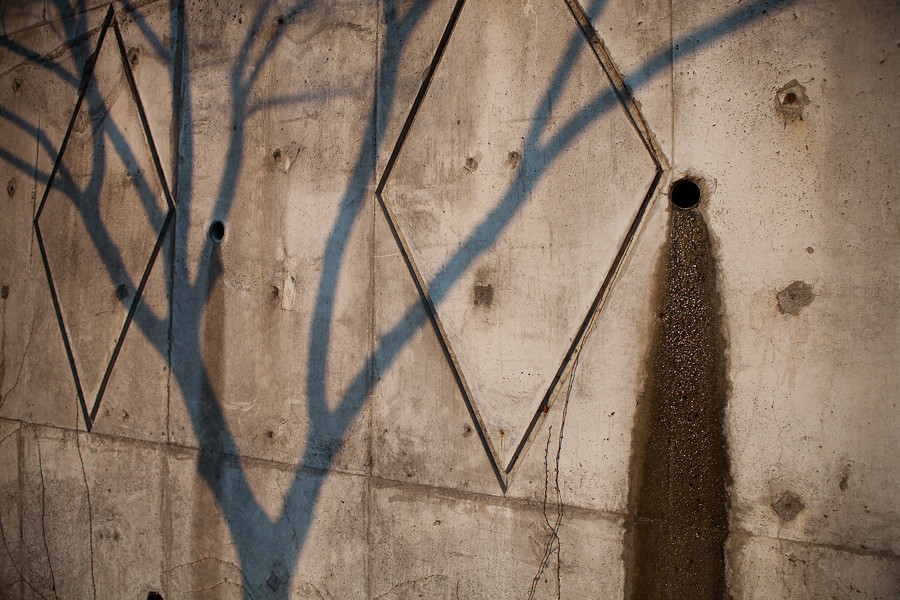 25. Me, my cousin, and my bff rockin our rented bikes at Bukbu Beach
26. My bff and cousin by the river. It was raining.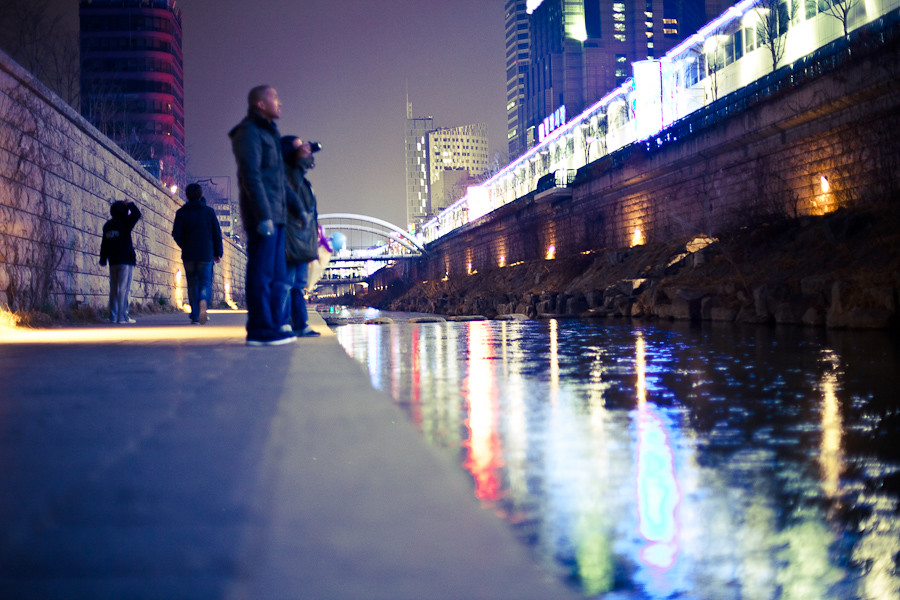 27. at the base of Namsan Tower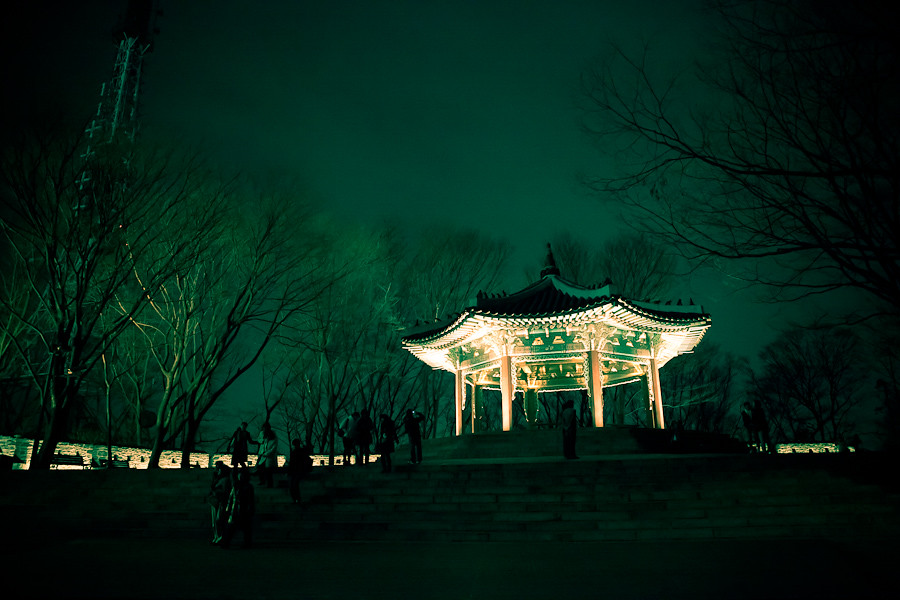 28. Temple in Dongdaemun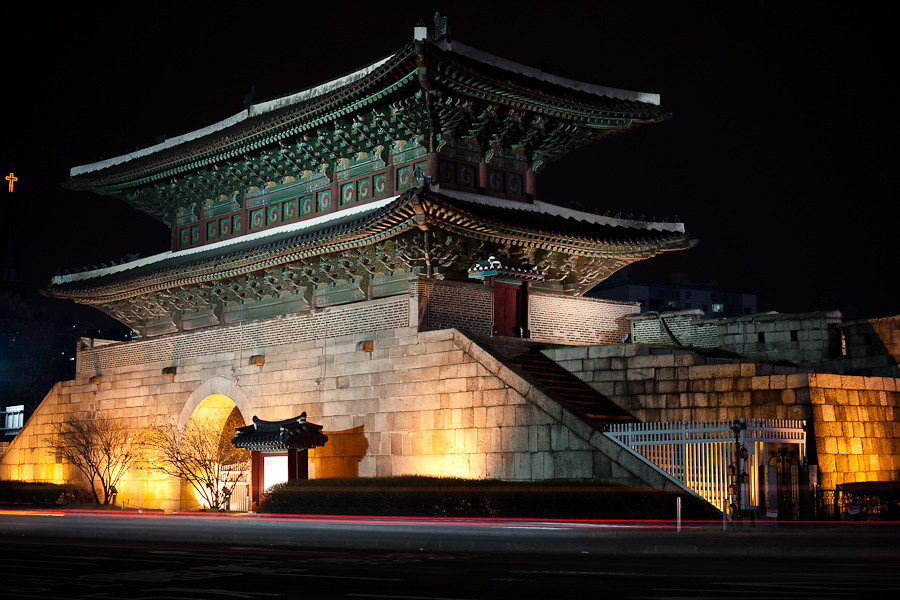 29. Sitting in front of a convenience store, making friends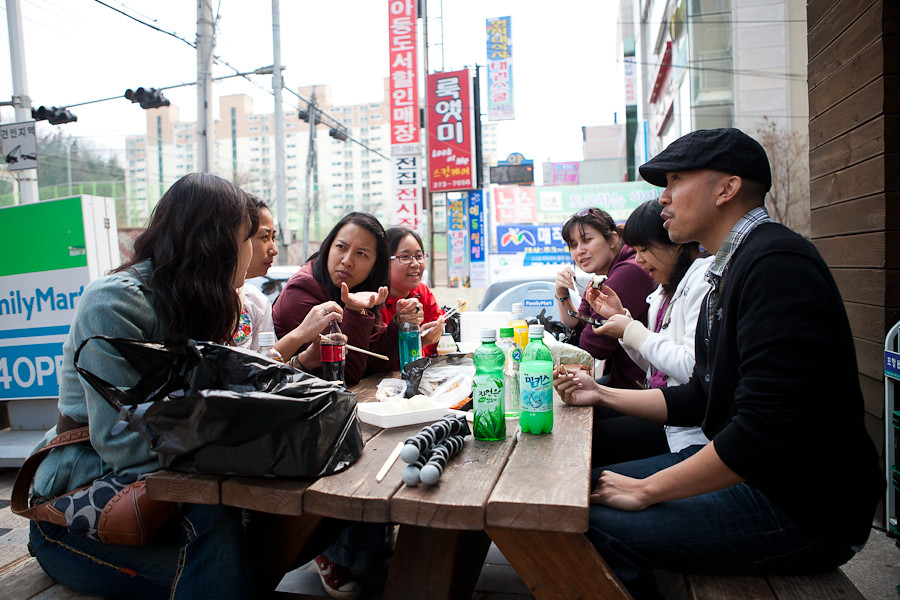 30. On the bus from Pohang to Daegu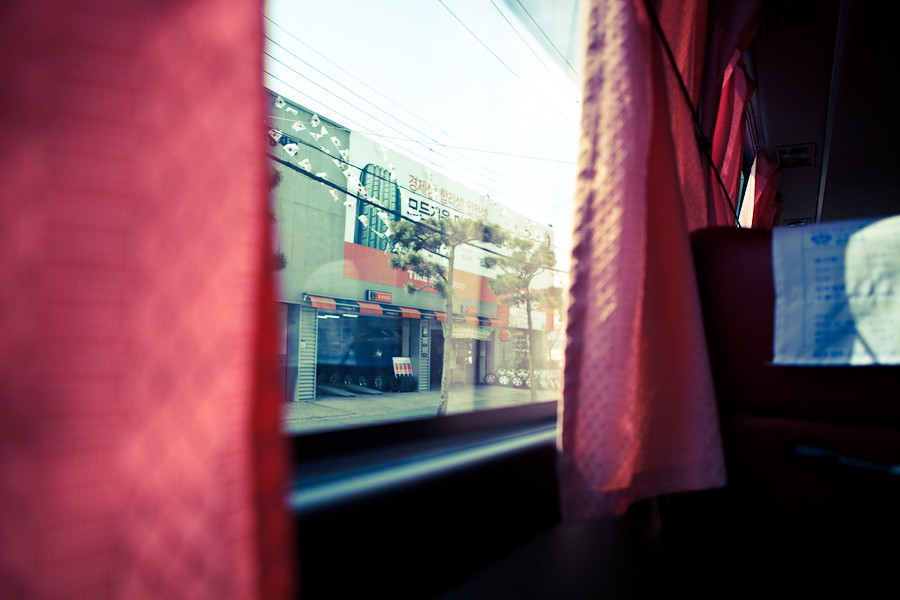 31. Cherry blossoms in Daegu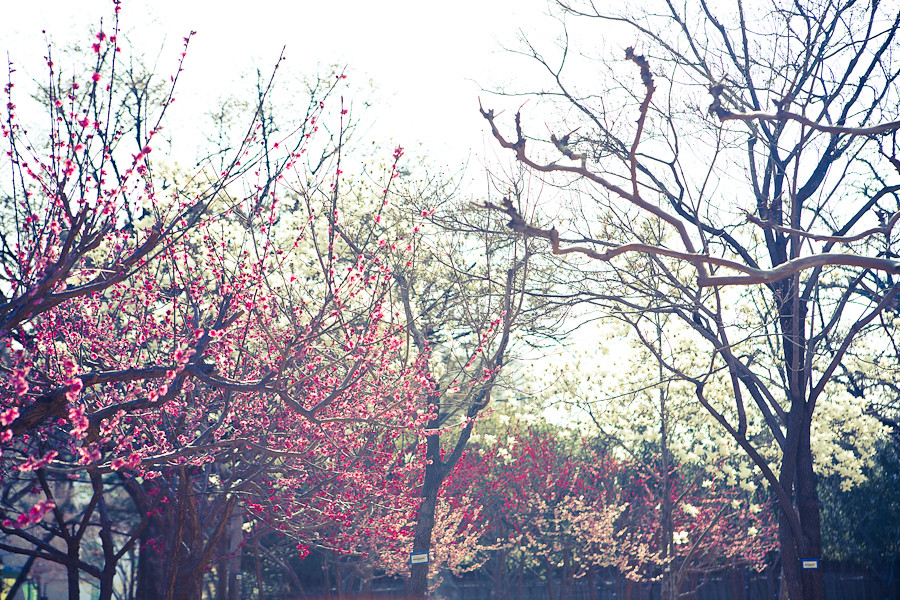 31. Temple in a park in Daegu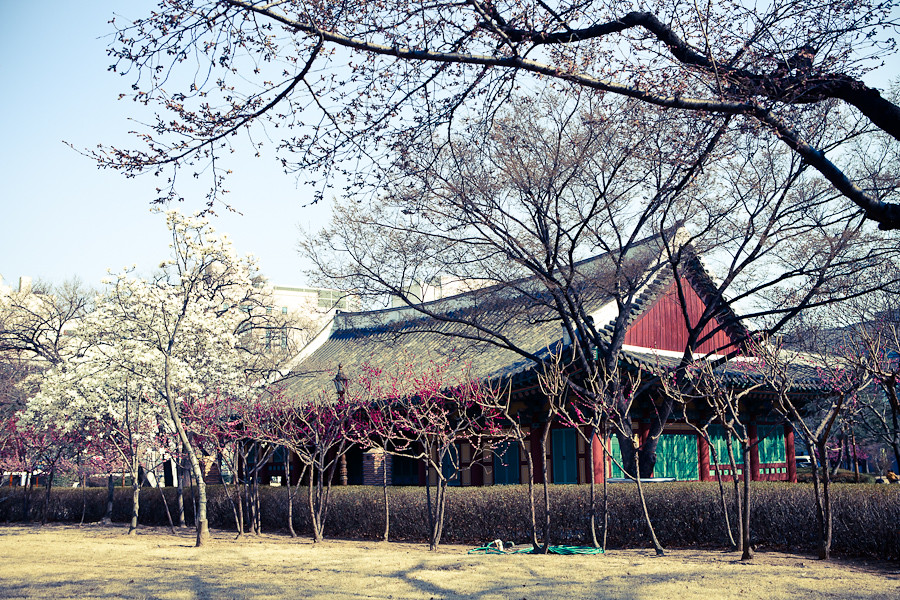 32. Zipping through one of the MANY tunnels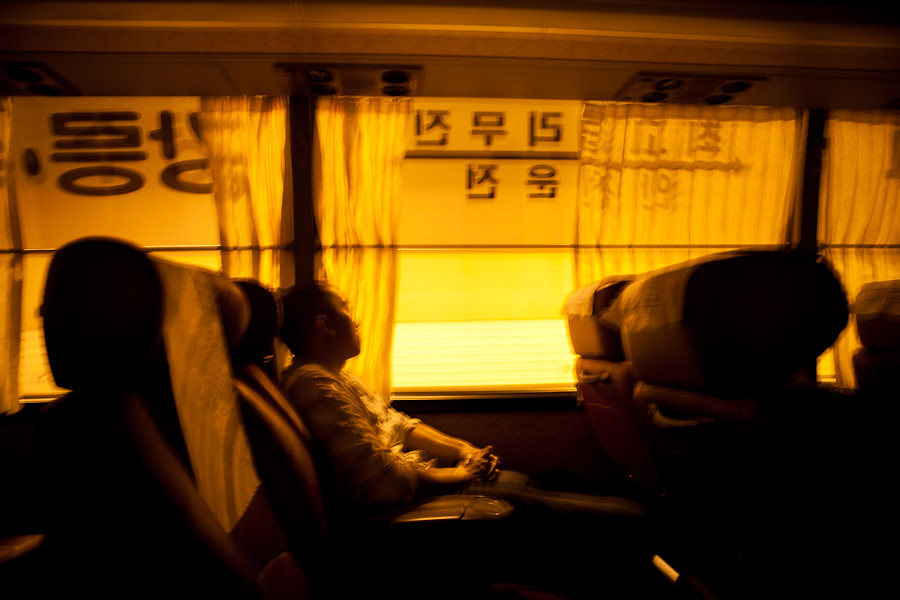 33. hittin up the Noraebang (karaoke) of course!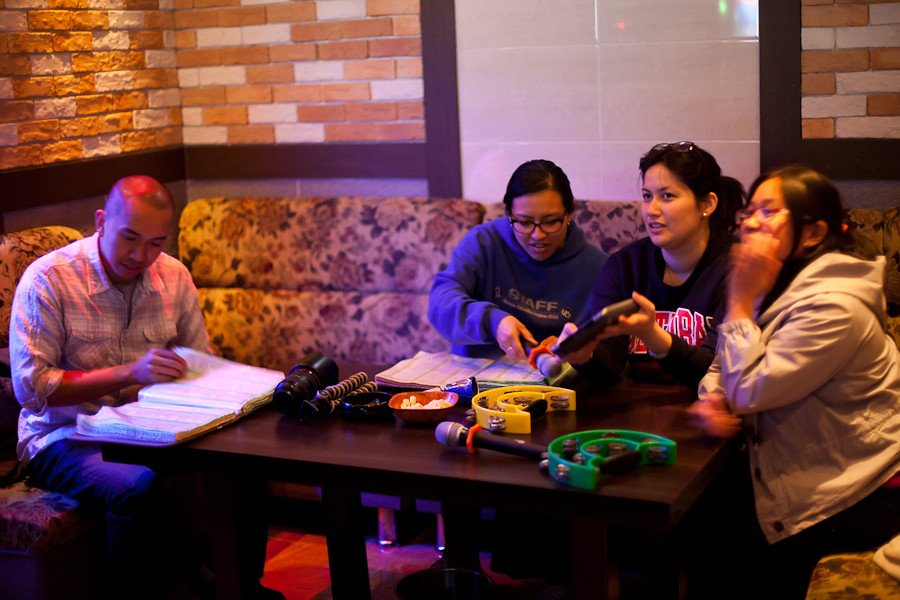 34. the noraebang machine *untz untz untz*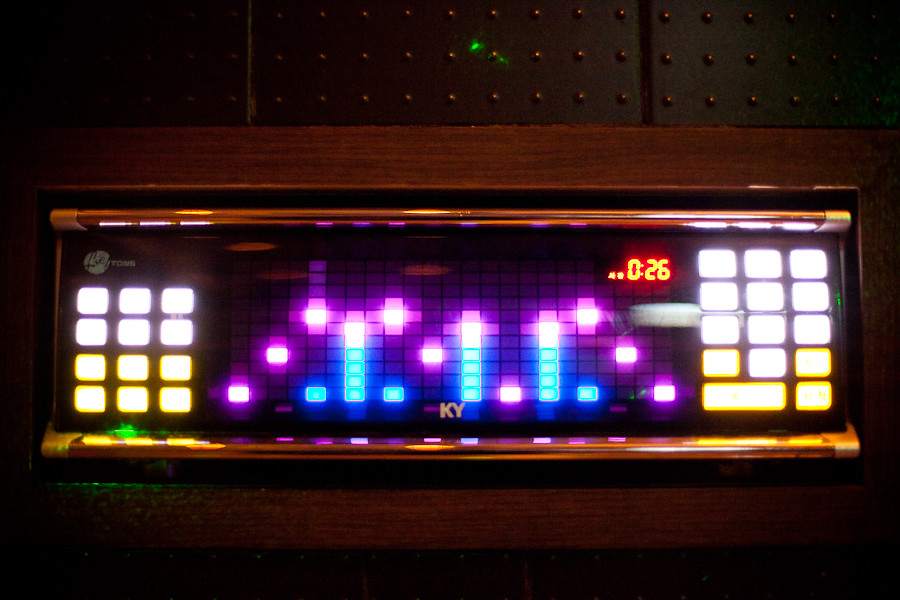 35. making our way to a strip full of bars and restaurants
36. Friends walking to a restaurant

37. Having some fun bowling
38. Octopus in a bag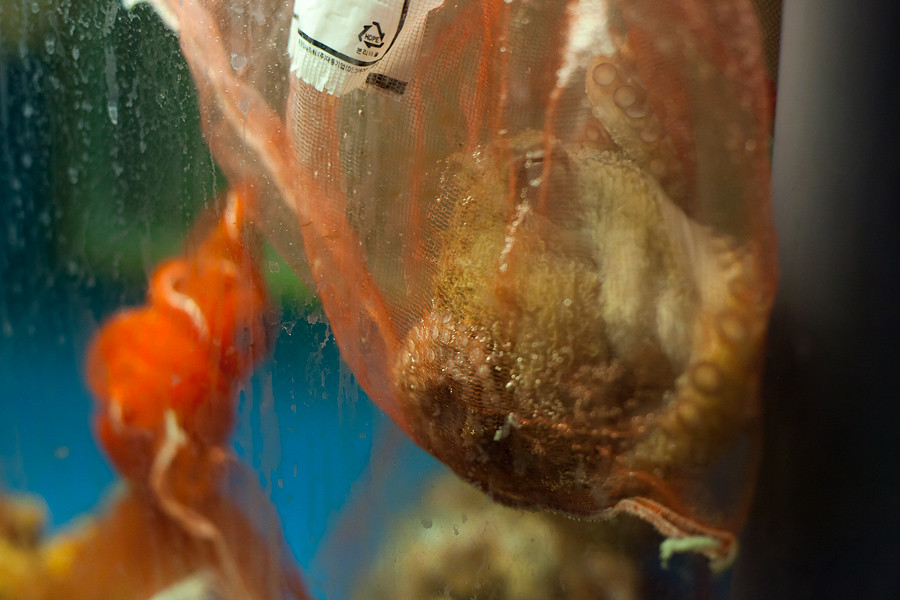 39. Prawns in a tank outside a restaurant
40. On the roof of Home Plus which is a ridicilously humongous dept. store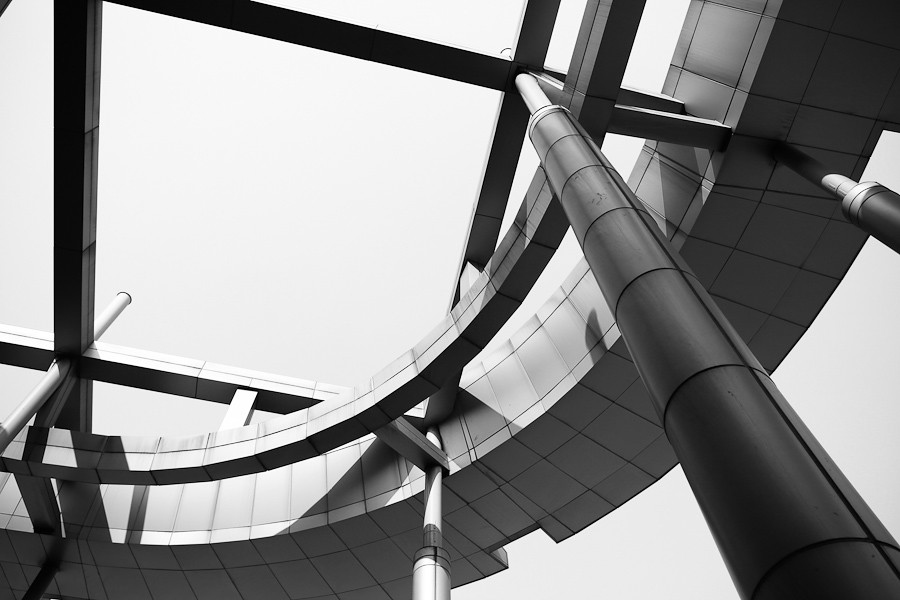 41. My cousin teaching English
42. a couple of her students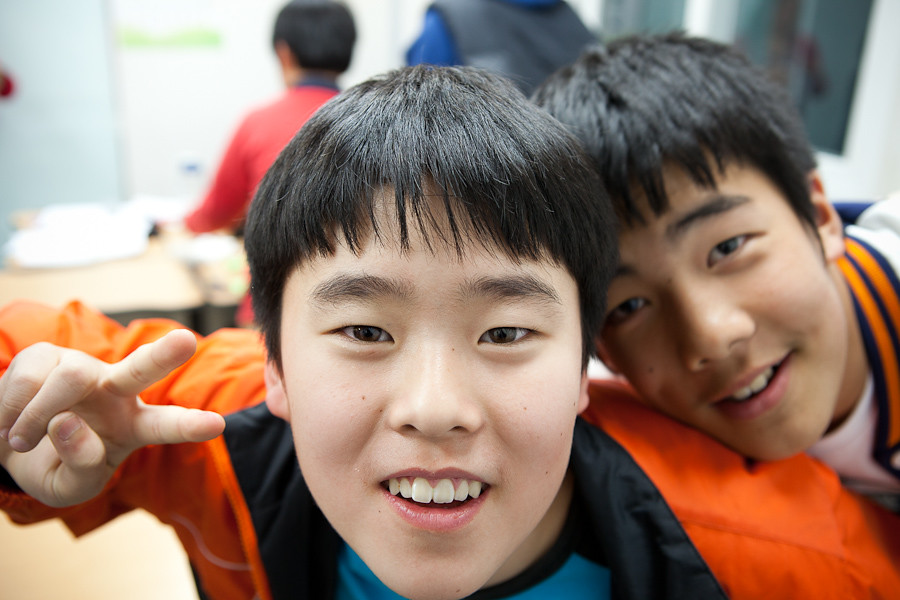 43. Some flowering tree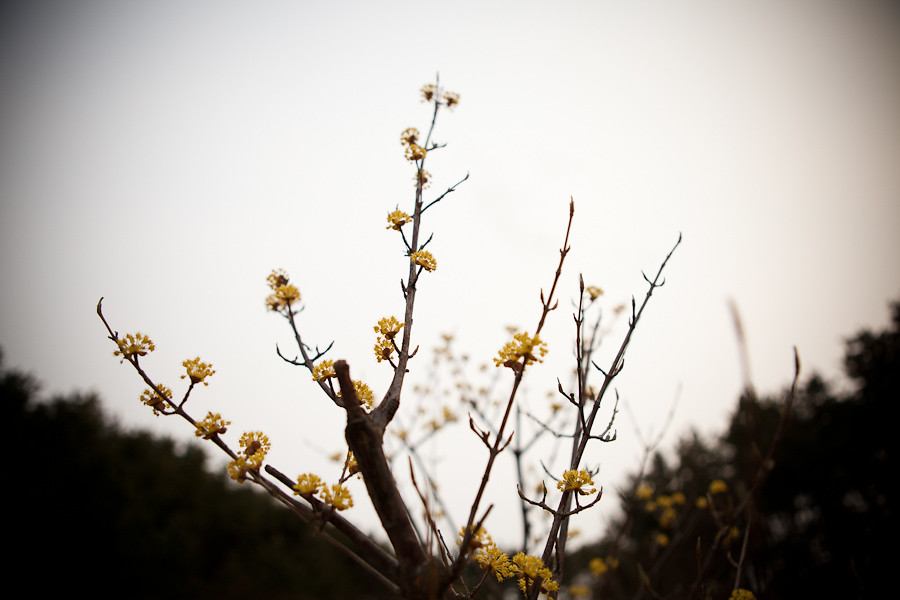 44. Bukbu Beach
45. High-rise apartments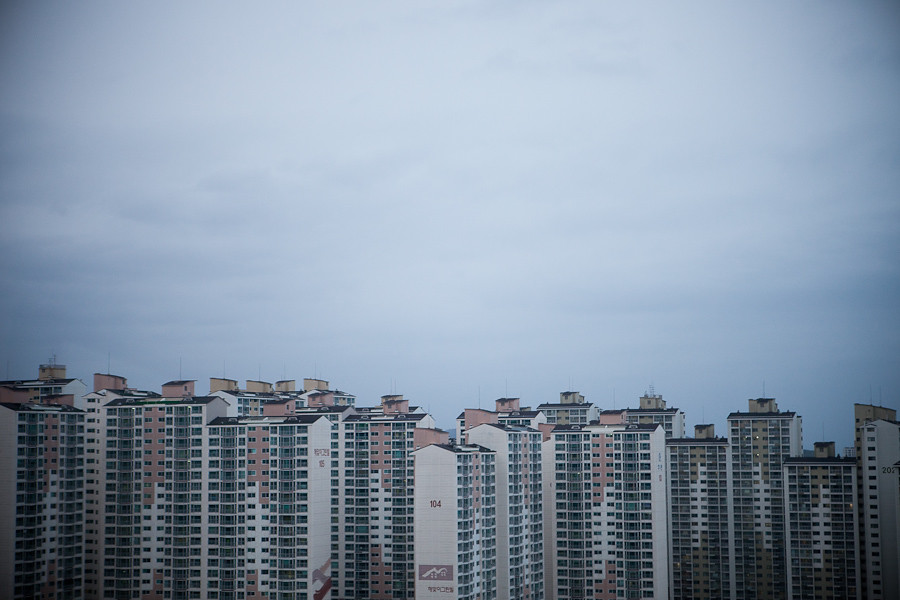 46. Grilling clams and mussels at the beach

46. Shooting off fireworks on the beach

47. Chillin outside the 711 at 1am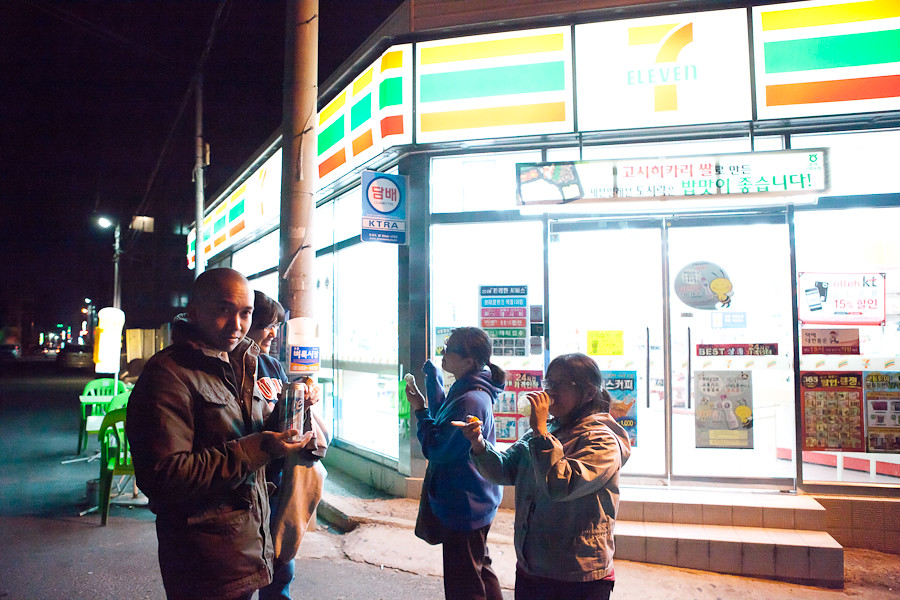 48. Monks at a temple in Bogyeongsa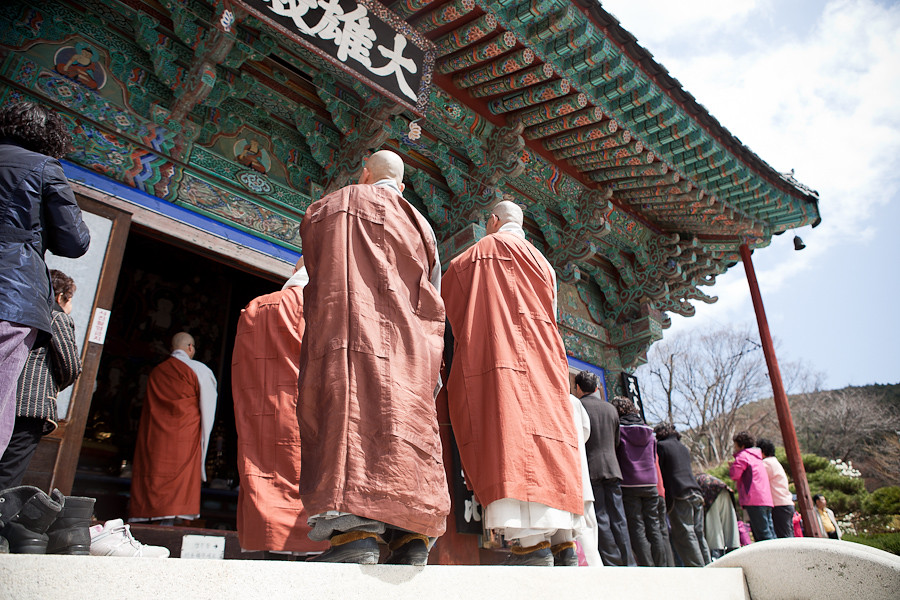 49. Lanterns along the ceiling of a temple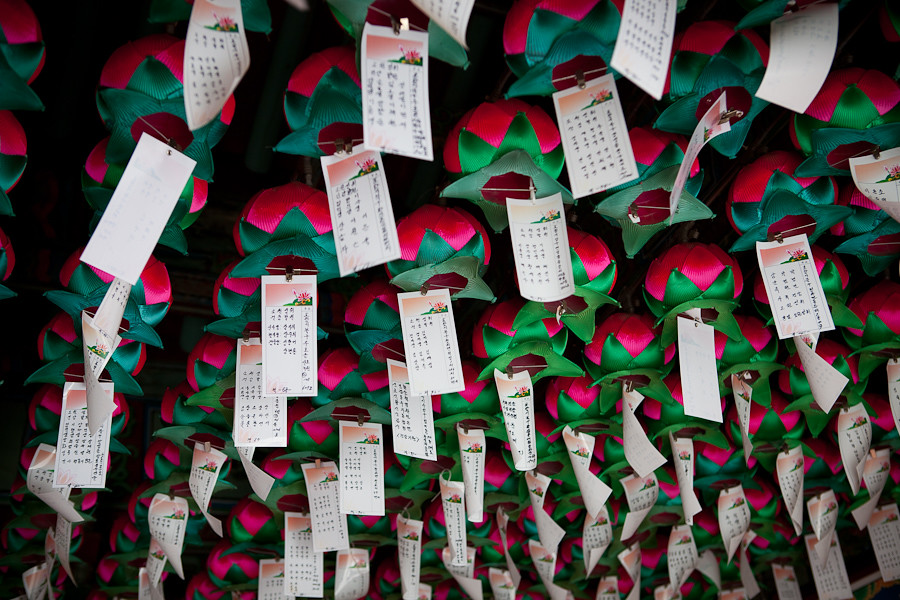 50. Inside one of the temples in Bogyeongsa
51. Spring water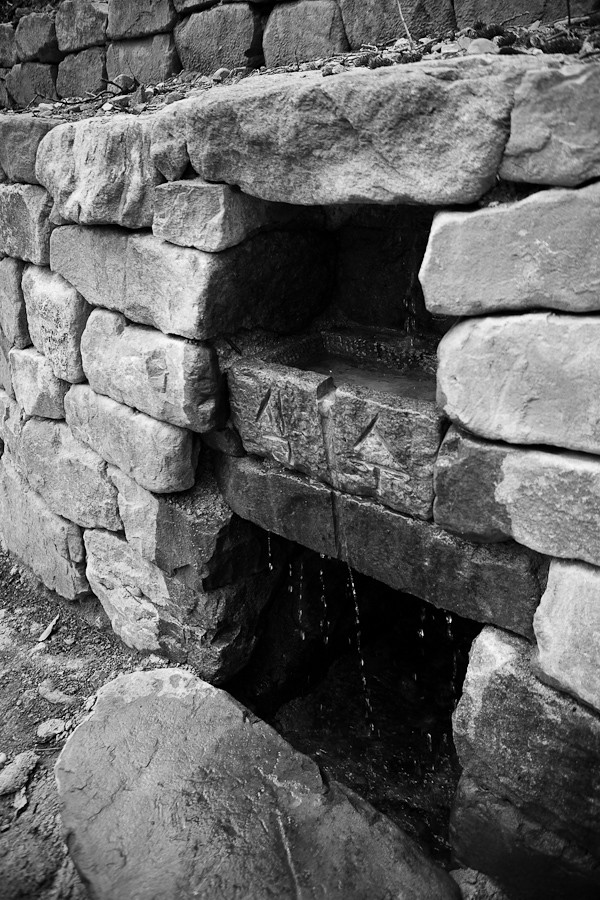 52. and cups to take a drink from the spring. Tasted like bottled water. Was expecting it to taste minerally, but nope.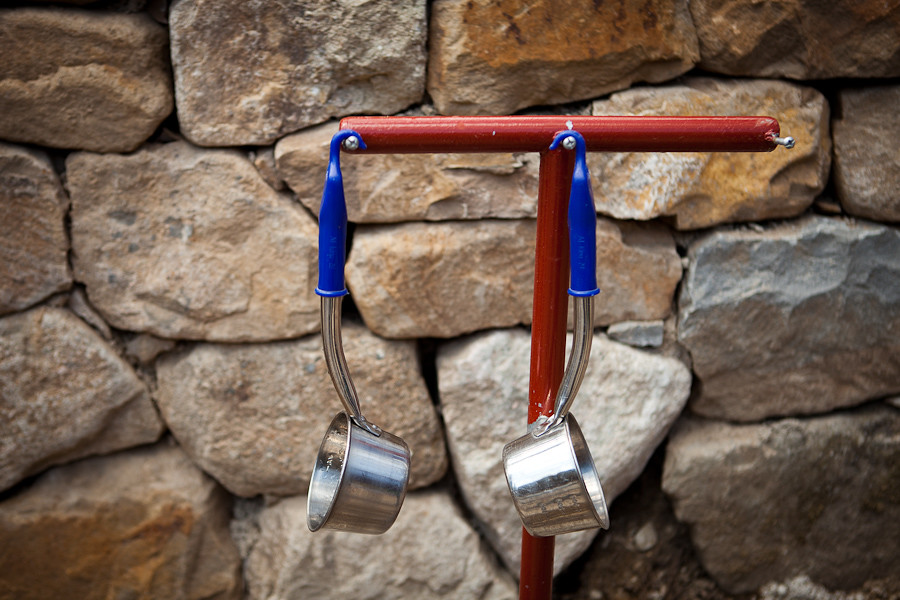 53. my bff climbing rock in the river through Bogyeongsa
54. a couple of the many waterfalls in Bogyeongsa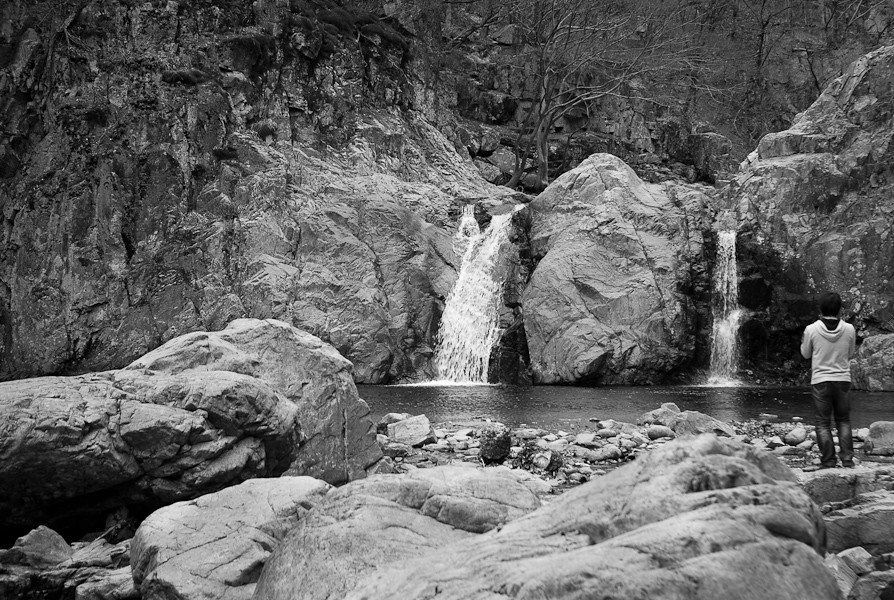 55. The group we went hiking with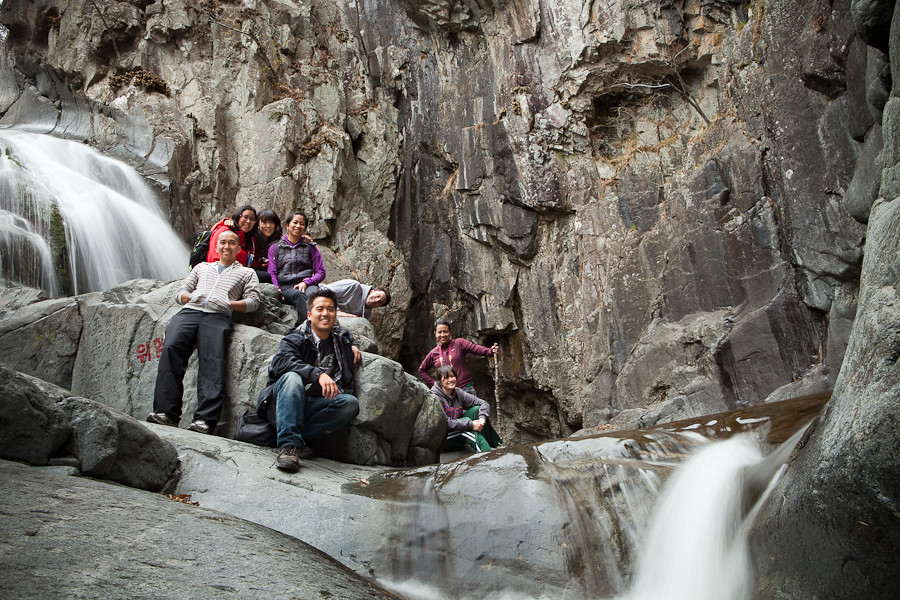 56. another shot of the group. Camera nearly took a dive into a pond after the shutter clicked on this one. Luckily some random dude happened to be standing next to it and had cat like reflexes!
57. Waterfall and bridge in Bogyeongsa
58. Looking down from a cliff
59. Looking over a waterfall
60. good stretch after a long hike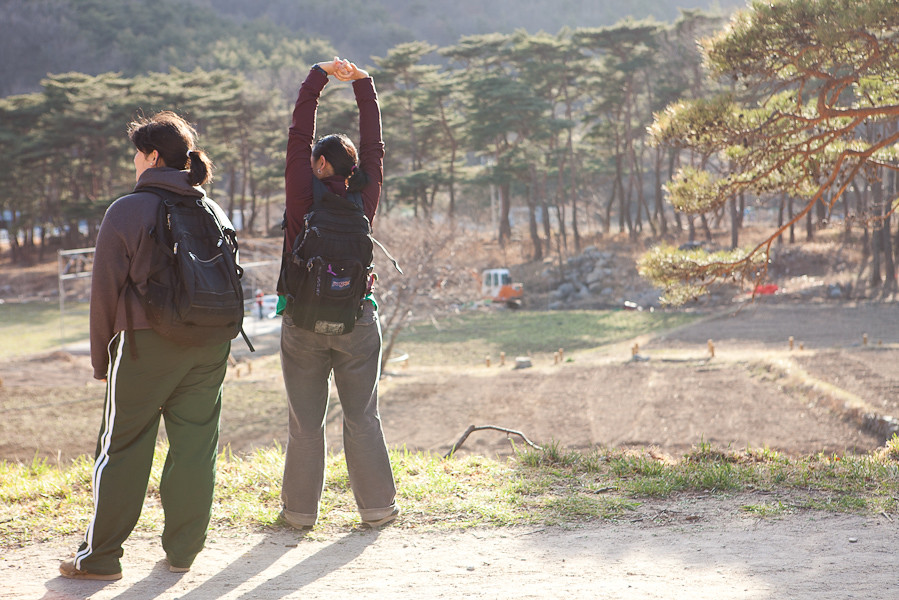 61. one of our new friends and our other new friends' daughter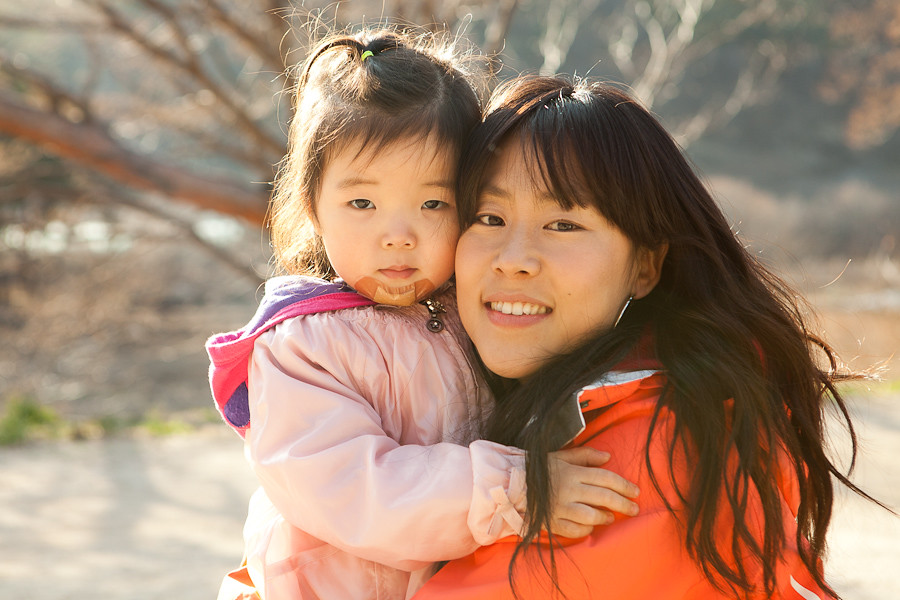 62. Downtown Pohang
63. Pond @ Bulguksa Temple

64. Temple @ Bulguksa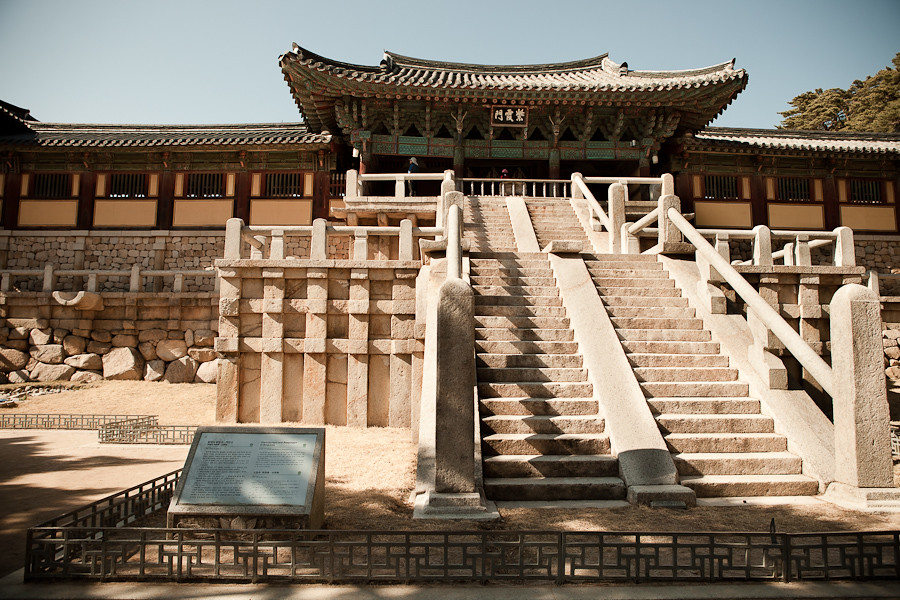 65. Walking up steps at the temple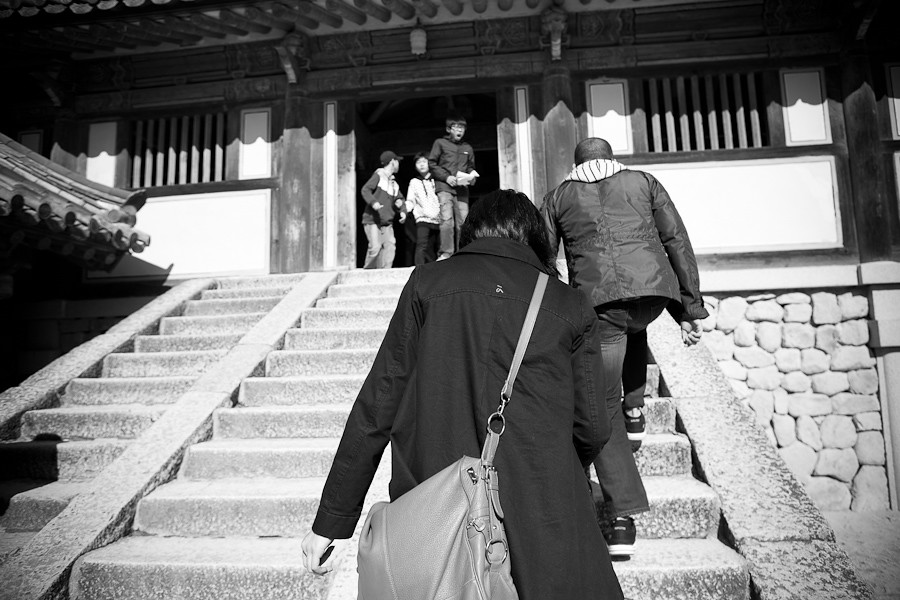 66. No shoes in the temples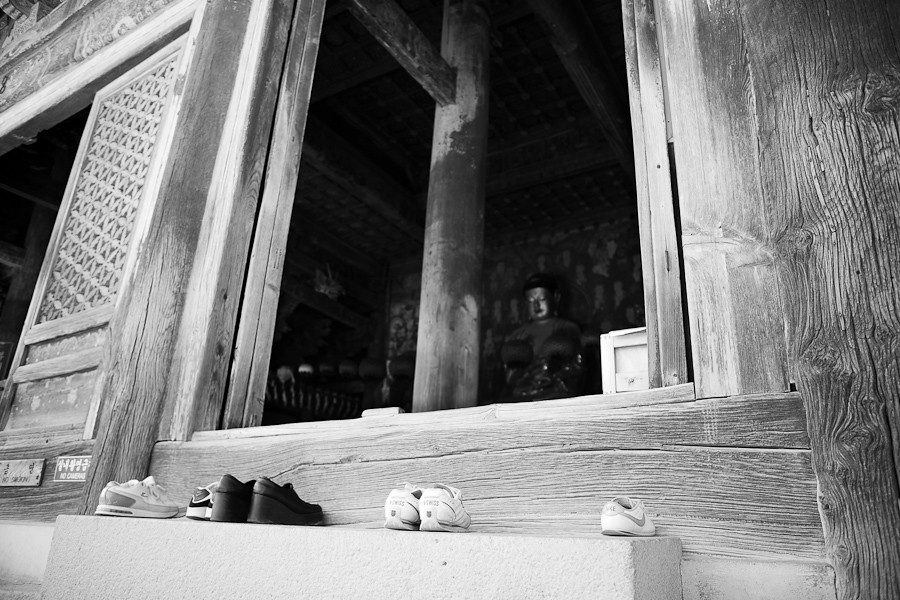 67. Temple door handle
68. There were tons of little stacks of rocks that people would make. This kid was ZONED in on his stack while there were like 30+ kids yelling and running around the area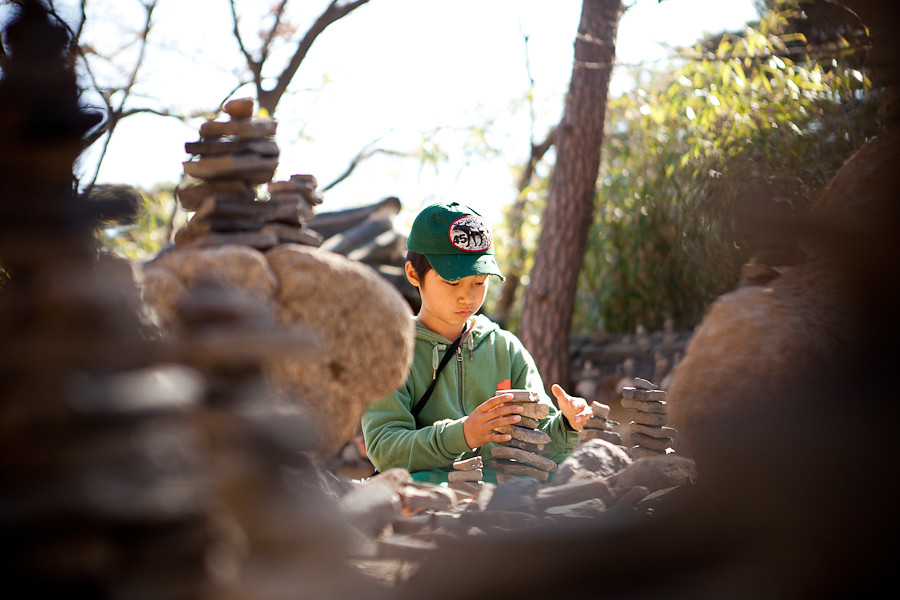 69. Me, a new friend, and my bff at Bulguksa Temple
70. Setting up for Bhudda's birthday which i guess is coming up soon?
71. inside the temple at Seokguram Grotto
72. hills around Gyeongju
73. Sitting down for dinner at a soondubu jige (soft tofu stew) place
74. Anapji pond
75. the aftermath of one of our many bbq dinners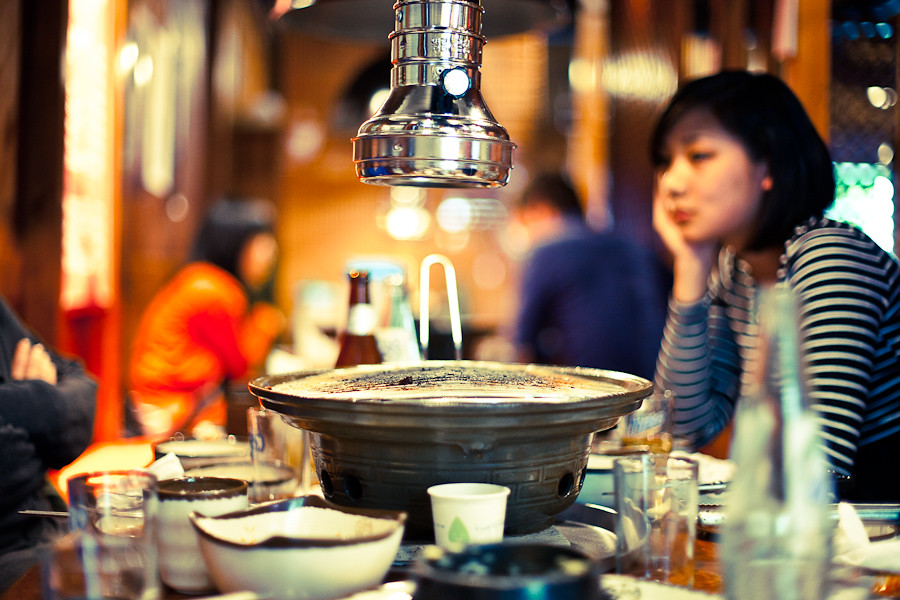 76. Another night of noraebang-ing
77. roof of singyeongju KTX station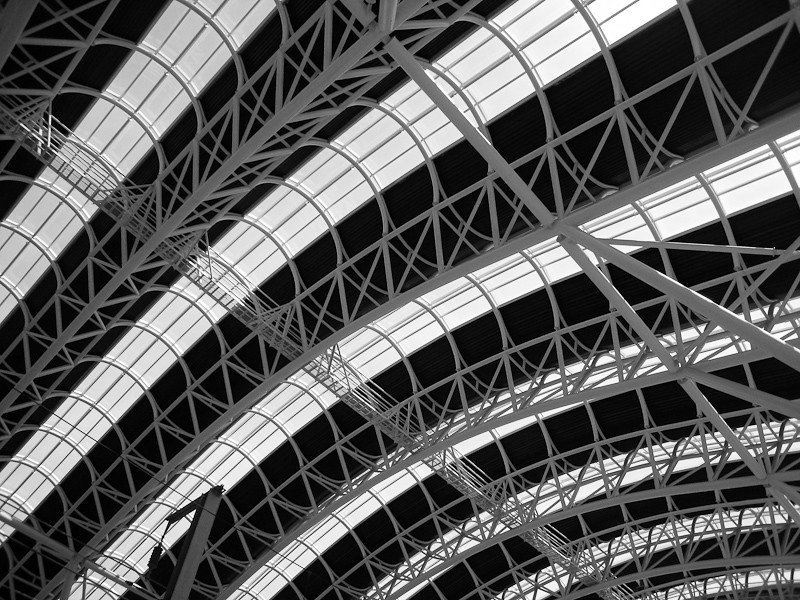 78. Cool little free passport cover i got. and yup, i sure do!
79. Somewhere between Incheon and San Francisco