I just learned about this today. Make a shortcut. Upload image to Imgur. No need for an app or to go to a website. Image URL is copied to your clipboard for easy use

y'all probably have been doing this since day one, but holy shit so much quicker/easier.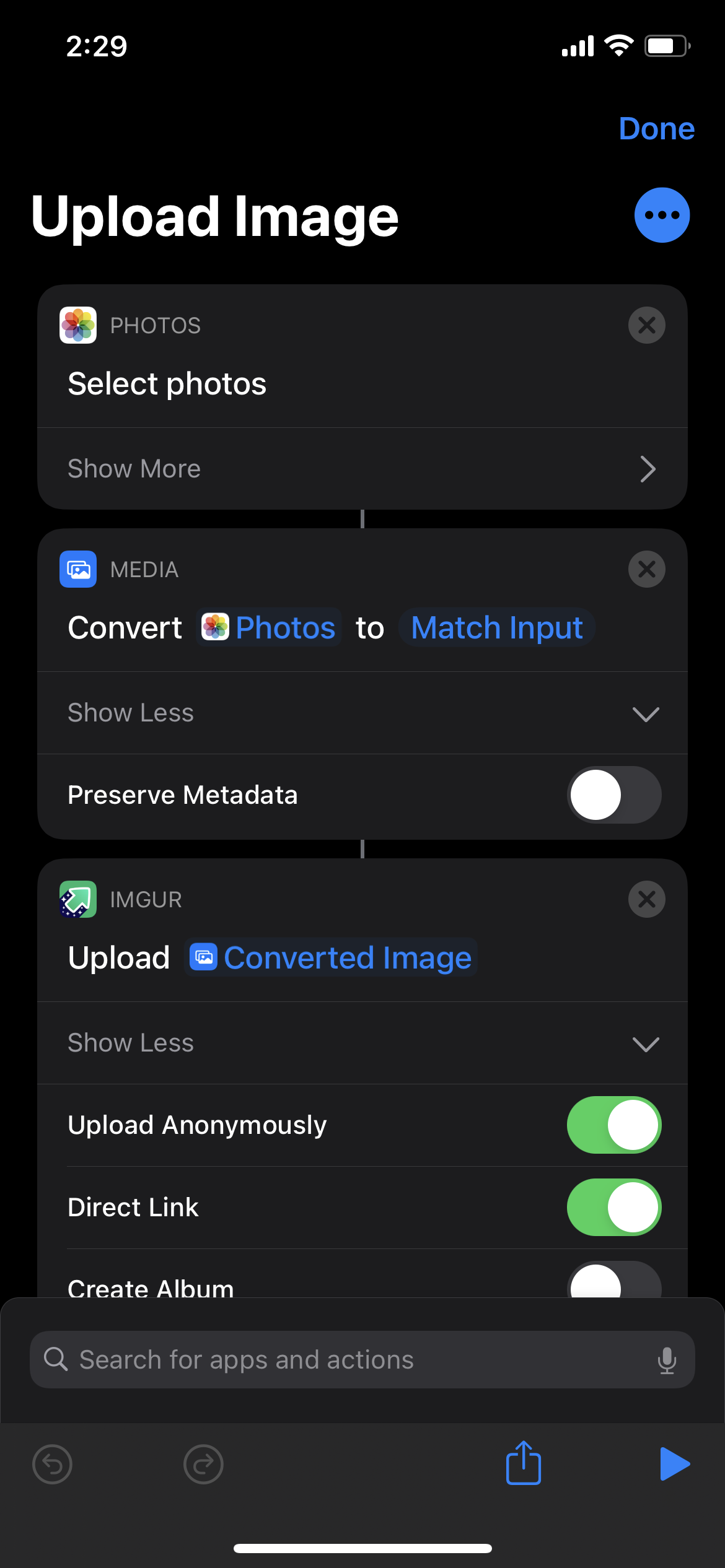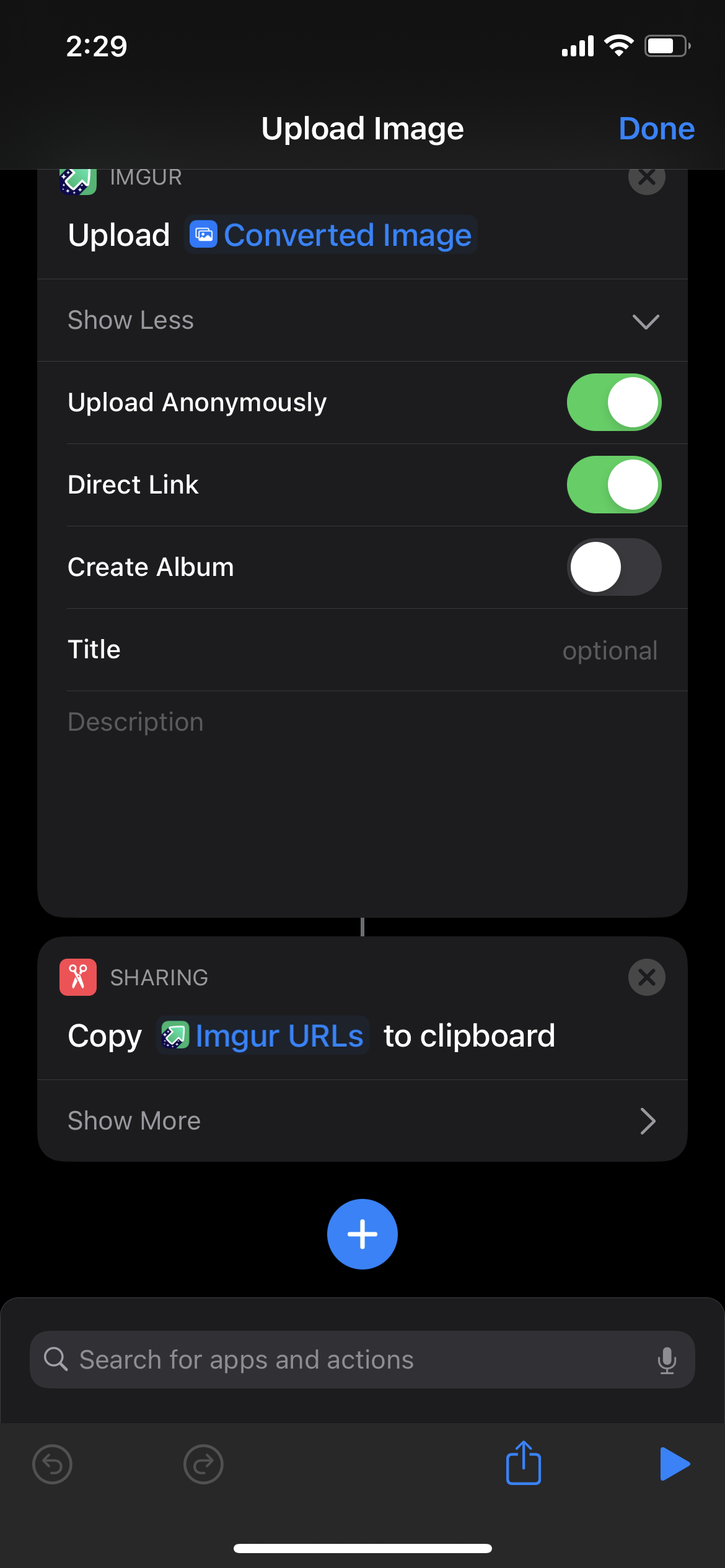 Edit: Here's a link to the one I made. Added a step to strip the EXIF data on your phone rather than relying on Imgur.
Last edited: