So I'm wanting to do a 220v 100a sub in my garage. Here in NM (and a lot of the SW I hear) they had horrible construction. My main is on the very back wall of my house, pretty much the furthest point from the garage.
I need the sub to run my new compressor, cnc plasma, and welder. Only two things will ever run at once (compressor and plasma) so I think 100a will be more than enough.
Plan is to run 3x #2 thhn and 1x #8 thhn in 1.25" EMT. I don't have a bender, so I'll probably have to use slip couplings with pre 90° pieces but mostly the junction box 90° things.
Another shitty thing is my house doesn't have a flat wall. I have something like 16 90° I have to make just to go from the back wall, to the side wall, then into the garage.
Here's the fucking annoying path. There's already 1" conduit halfway there for a hot tub pad that we're eventually abandoning. So I'll tear down the 1" and try to follow the same path with the 1.25"
Main panel going straight up to the overhang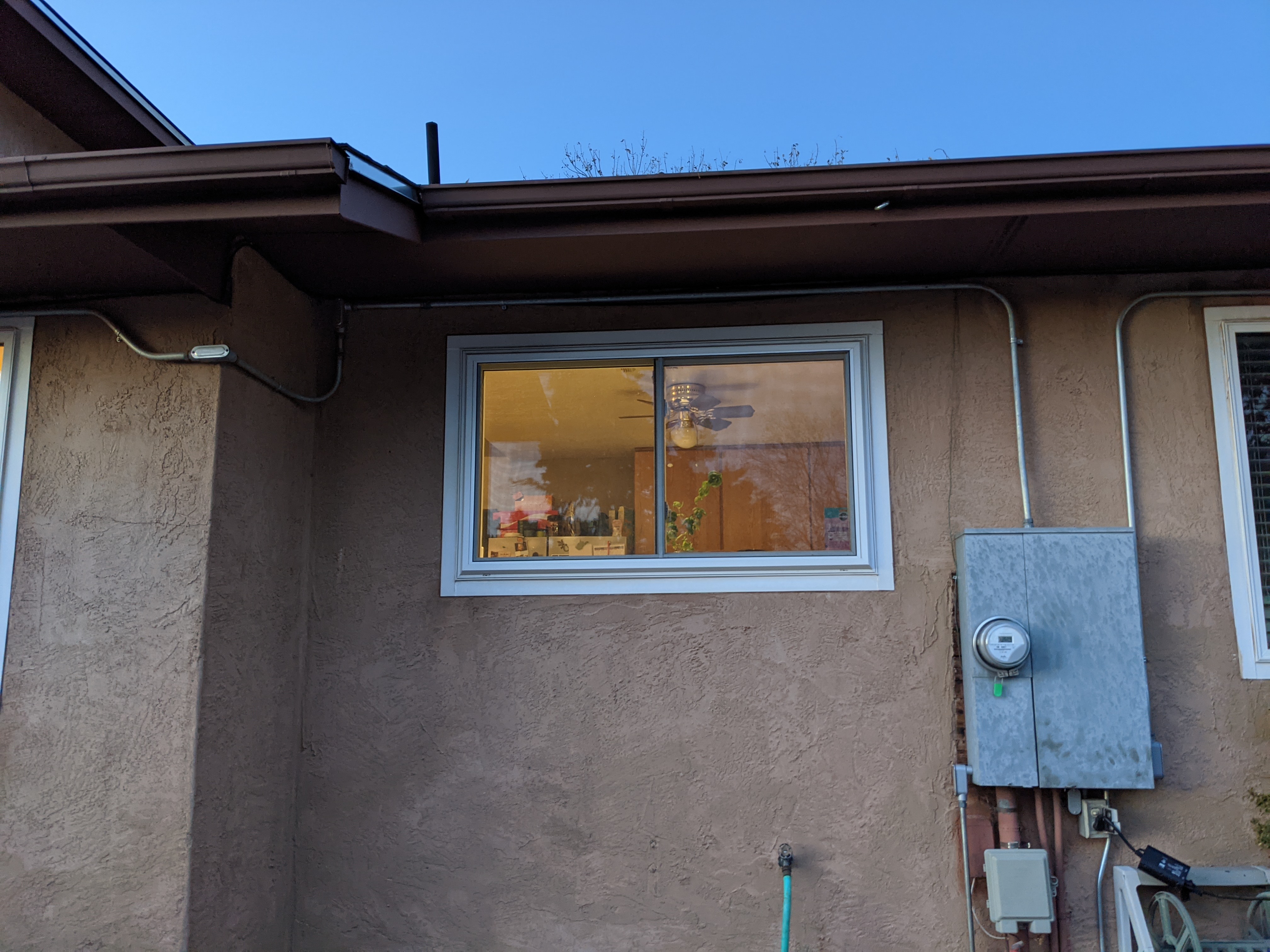 Above the window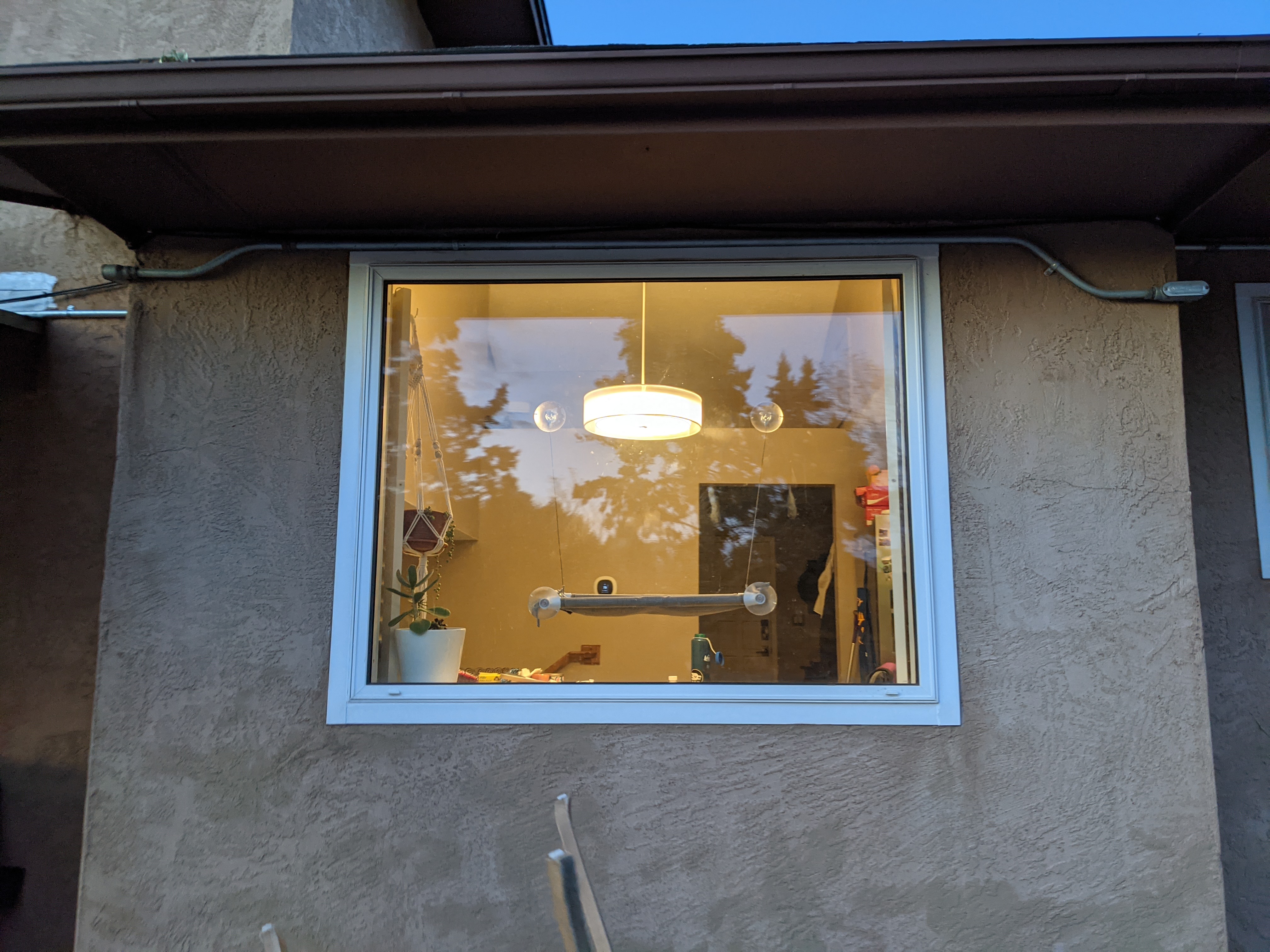 Around the corner then over the patio awning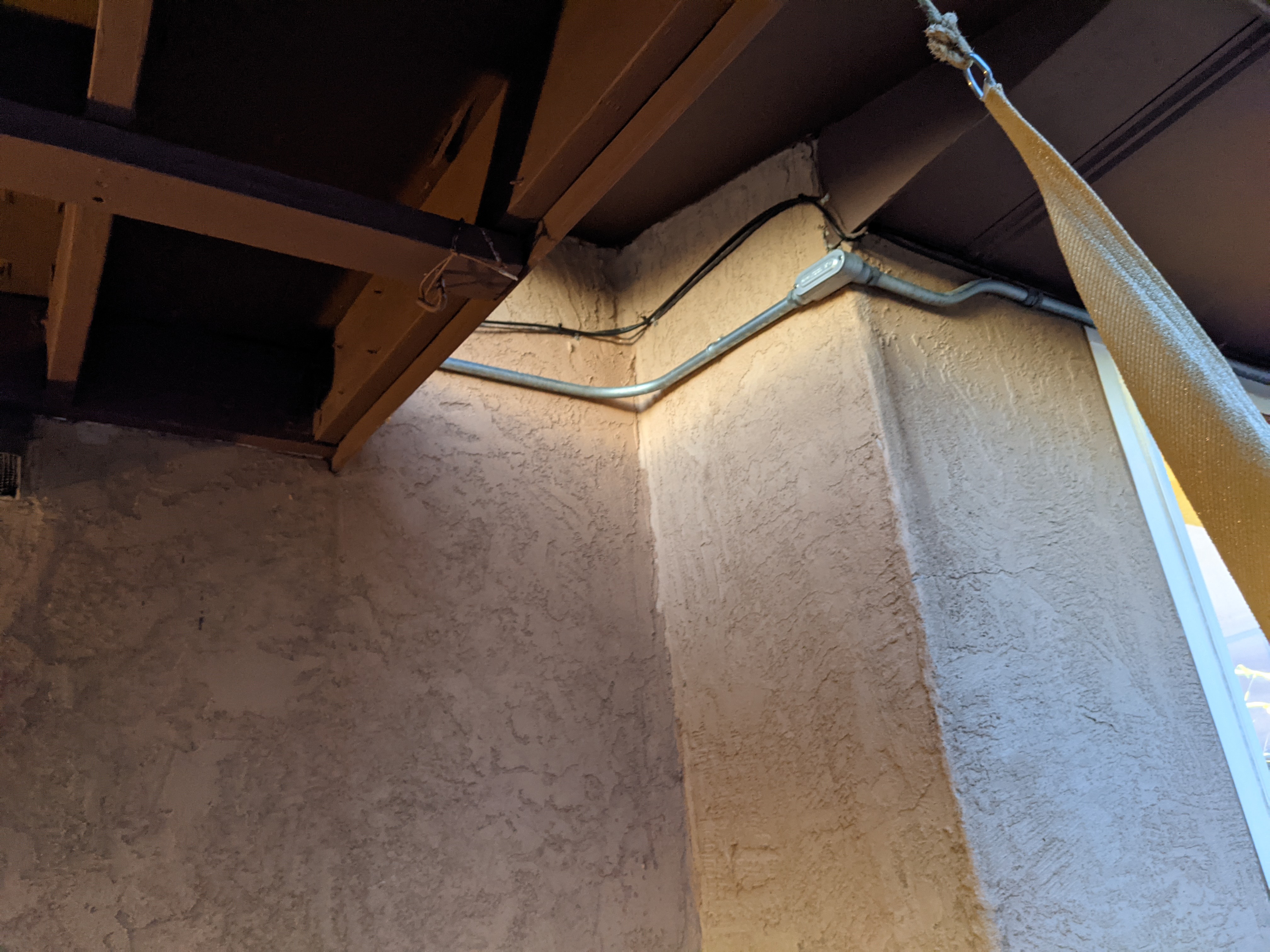 Then I plan deviate from the 1" and stay high around the corner and the fireplace kickout. Then down and into the side of the garage.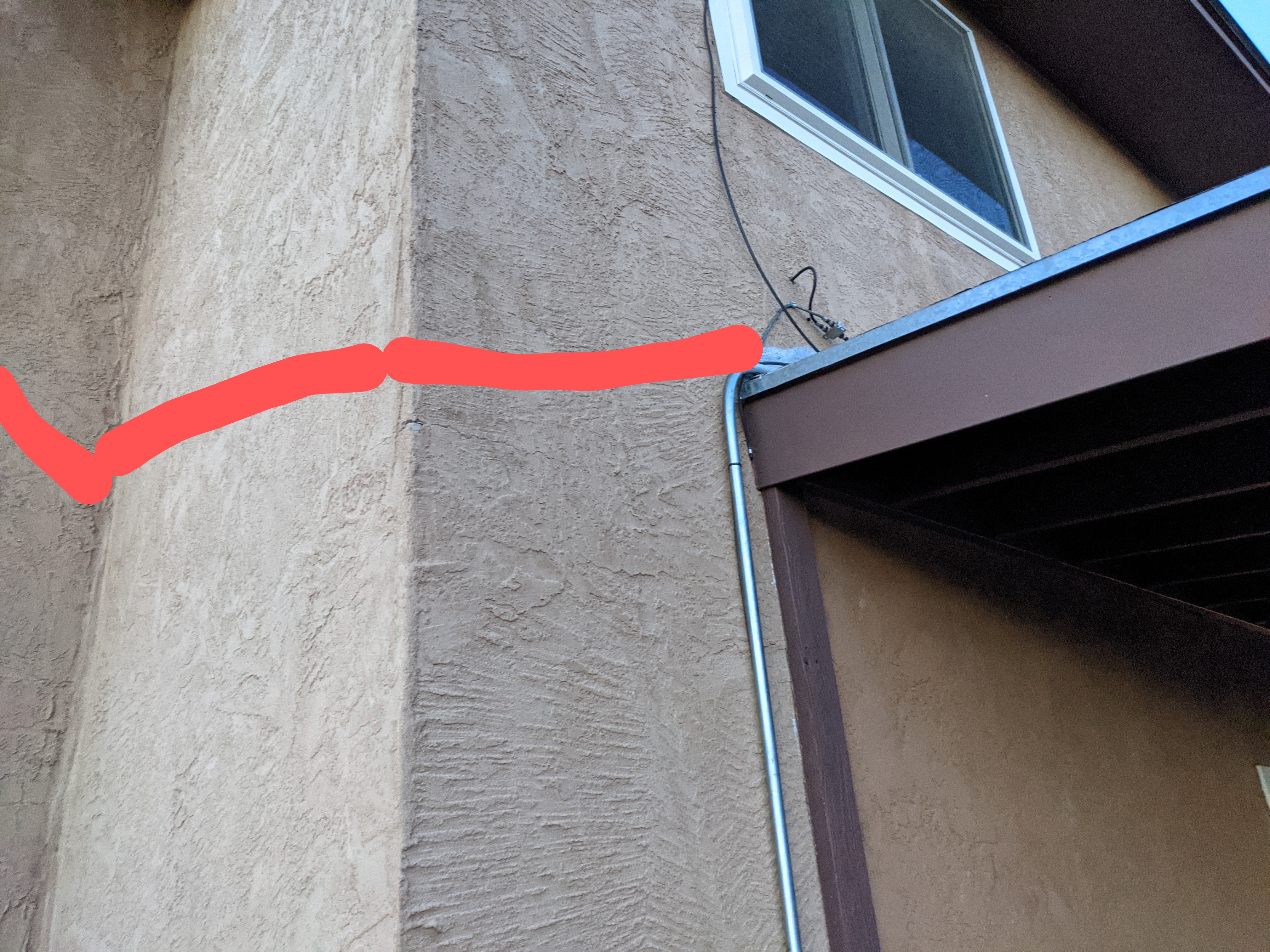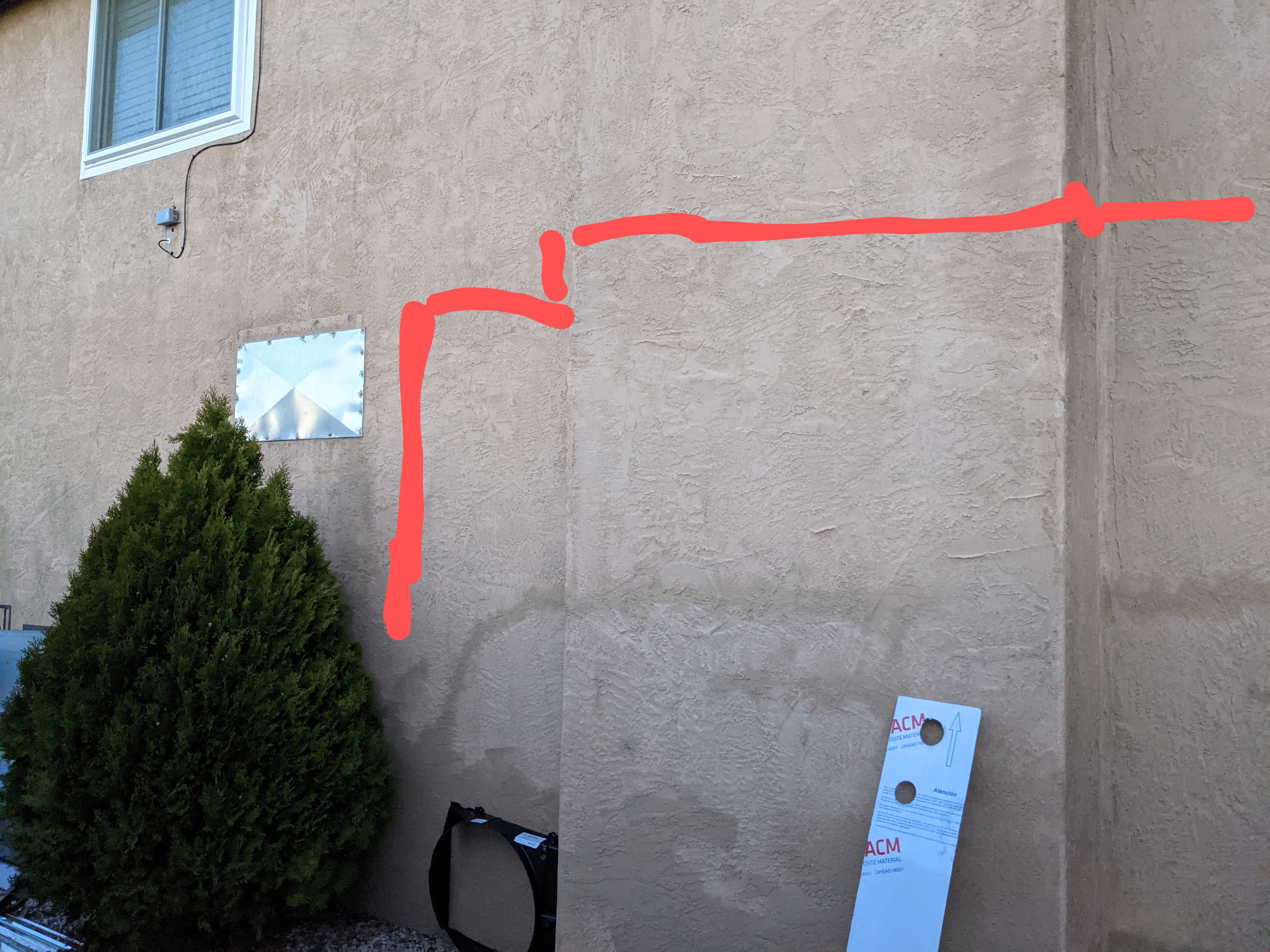 Over/under my house burns down in a couple weeks?