Software and Cars
OT Supporter
Got home this evening to a TON of mail (as we've been gone since 12/19), and a box that was 4"x4"x18" approx, USPS labeled from someone in NJ... Ah, my OTSS Gift!
Not a ton of fanfare or build-up on this one because the gift is a simple as it is awesome... A fresh bottle of Weller Green Label!!
This is my favorite Sipping bourbon currently. I bought a bottle back in October and have been basically sipping it very sparingly because no one in NC (that I'm aware of) stocks it - all state stores. So I had only sipped it a couple times.
With another bottle I can enjoy this much much more often, I'm so stoked!!
Pic of the new bottle with the current one...
Here it is on the Liqour Shelf along with the Noble Oak and Woodford that my dad and good friend bought me (Respectively)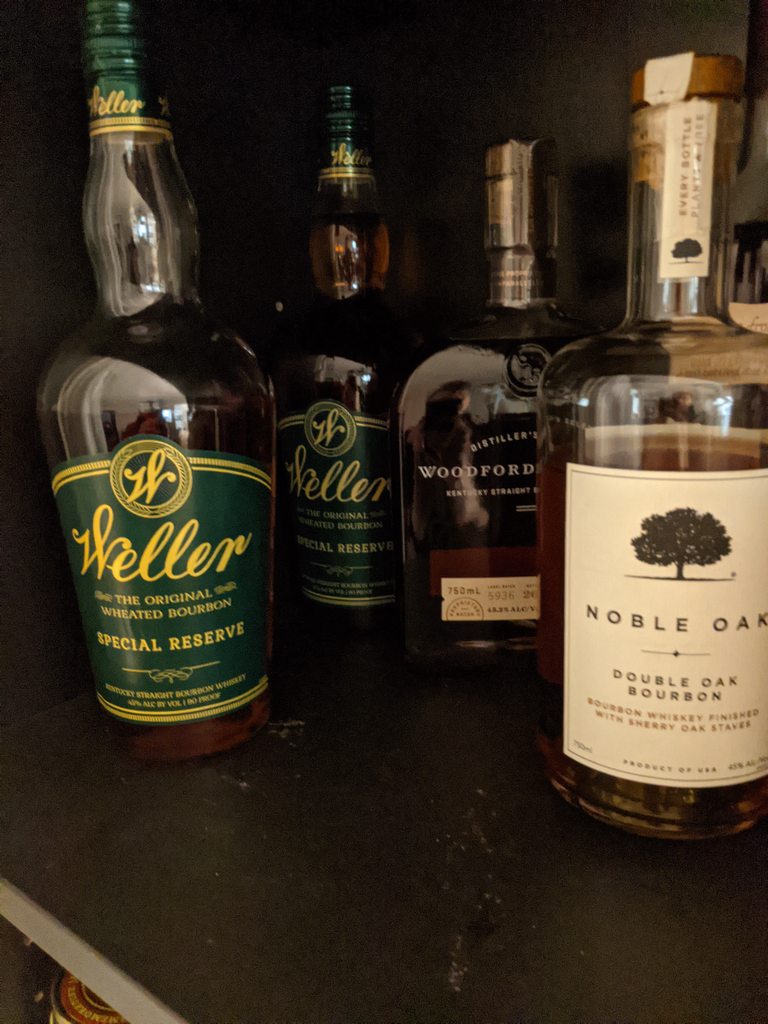 Without a doubt, this is an AWESOME gift and I'll enjoy it for a while

Thanks OT Santa!!
(Now tell me who ya are!)