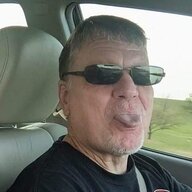 Making detailing great again!
Might be a good thread to ask this.

Was a team sports/martial arts guy up until my mid 20's. Resting heart rate was always mid 40's.

Now at 35 I'm at 55-60.

Anyone successfully lower their resting HR by 10+ bpm?

If so how, and how long did it take?
Dropped mine about 10 BPM by losing weight and walking regularly at a decent pace. If I can start riding again it will drop even more.