READ 1ST POST AND ALL THE UPDATES IF YOU WANT A COHERENT, MOST FUCKED UP RELATIONSHIP STORY EVER
Does this mean what I think it means OT?
Olive is my GF.
Cliffs: Dated a BPD model for 3 years, heroin, hooking, and infidelity, lies, mostly behind my back, craziness ensues, nudies, her hidden pornos, and her dick sucking pics all over the thread. Will post massive update with more coherent story when I get chance. because this story is sooo crazy its too much to pass up.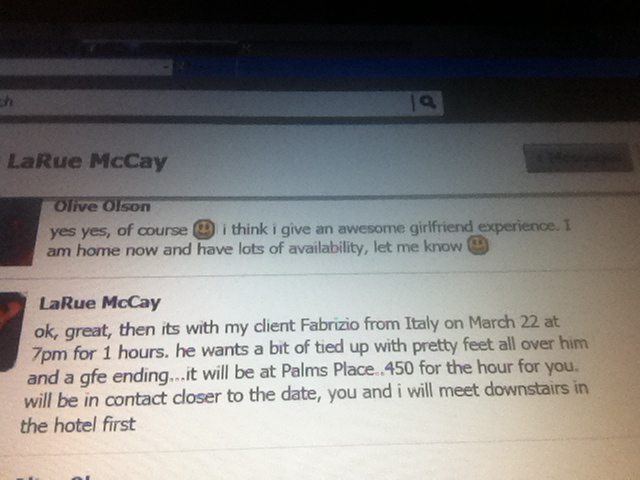 Well That's an Interesting enough Intro, but that little tid bit about the hooking is going to come up later. I'm making this thread for myself, and You OT. I've been on OT for over 10 years and never made a post like this, yes you will cringe, Yes your Jaw will drop, yes you will see so many red flags it will make your head spin. But I just have to spill this out, It is so crazy I can't even recall all of it myself. But It will give you a glimpse into what a relationship with a dangerous woman. AKA one with Borderline Personality Disorder Can do to a "non" or Normal person as we affectionately call ourselves. 6 Months of Bliss followed by 3 years of emotional destruction on a scale never witnessed before, and you get PICTURES to make the journey all the more interesting, there will be nudes, lots of them, there will be blood, and tears, sweat. PAIN worse than I can describe. And its all TRUE, I assure you of that. I couldn't make this shit up if I tried.
So I'll spare you the sappy lovey dopey type shit as much as I can, It took my about 2 weeks of Push/Pull texting to get this chick to go out with me,
It was December 4th, 2010, I day I will NEVER forget, the night I Met Olive Erica Olson. My life would NEVER be the same, I wish It was 3 days later on the 7th so I could celebrate with pearl harbor because as far as national disasters go, It's on the same scale. It was cold In Vegas that night, cold and lonely, I had just broken up with my wonderful EXGF of 8 years a few months prior, we shared a house together and I moved out. I'm a young successful Franchisee In Las Vegas, I was making 150,000 a Year, Drove a Cadillac XLR-V, and was sleeping on my mothers couch, an awesome combination. So what does every lonely succesful, devishly handsome, single guy do in Las Vegas, when they don't want to sit on moms couch anymore? They go to the SPEARMINT RHINO, at least that's what I did. My Mother always told me, she said "Son, If you look in a dumpster, your going to find trash" Well fuck mom, you were right.
Incidentally the Stratosphere tower is in the back of this picture, a near flawless landmark for where Olive's and I's first house would be located.
The lines for this club are always out the fucking door. It IS the best club in Las Vegas afterall, with the hottest women, and the most batshit fucking insane ones too, as I was about to find out, but fuck it, I got 4,000 in my pocket and I want to drown my sorrows in Fake tits. Where the fuck is the entrance to this place?
This particular night this place is full to the brim of girls, hustlers, fake women, the absolute worst kind. Russian Meth head strippers that can barely speak any english and want to grab your dick instead of saying hello. These women I just want to get the hell away from me. They all know I have a pocket full of big faces and I just want them to leave me alone, I'm looking for the innocent girl next door type stripper at the Rhino, like finding a needle in a hooker-stack, but oh well. Fuck it... I ask myself when writing this, how much do I feel like boring you guys with lovey dovey garbage crap? It doesnt matter, your all getting the full dose anyway. After spending about 5 hours in the 400 dollar an hour VIP room I was fucking zapped, I spent a load of money on two girls who certainly didn't deserve it. They were disgusting, and I was feeling pretty dirty at this point, I mean, I really didn't think this was going to make me feel any better did I? I was headed out the door, "Fuck this, and Fuck this place" I'm thinking. When I was walking out... Ok, you god damn losers, I'll just say it. The prettiest girl in the club caught my eye, to me, she was like an angel, I'll never forget her standing there with her little stripper purse clutched in her hands, I walked over, I said something, she smiled, I laughed, I told her to take me to the 100 dollar an hour VIP room and send me home, she took my hand and insisted that we walk up and sit on the couch on the floor because she can do 5 dances instead of 3, I told her she was an awful stripper and was giving up dance equity, she laughed, you guessed it, Its Olive. She danced, I laughed, She smiled, I was stricken, to say the least. I gave her 100 dollars and she talked to me for 8 hours, by hour 1 I was lost, The only thing I knew Is that I wanted to spend the rest of my life caught up in THAT particular conversation. yea, It was safe to say, I liked Olive Olson. And I don't normally have lame sideburns it was a joke, fyi.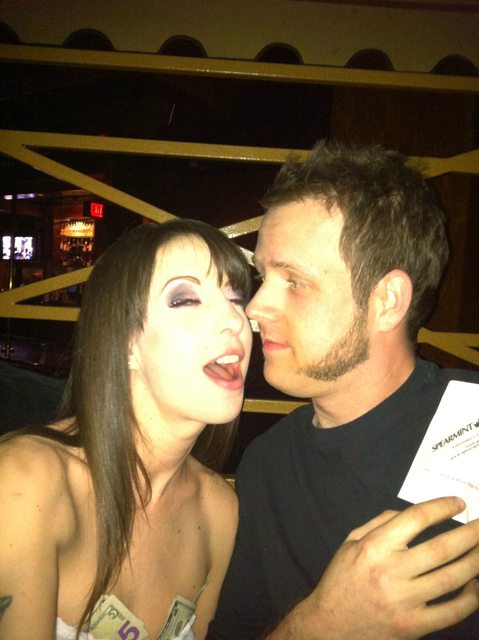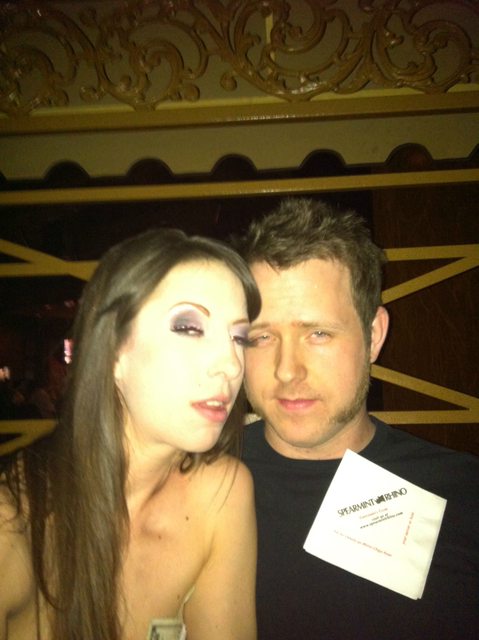 I went and grabbed my friend and told him to come find Olive and I and then ask me for my car keys so he could use my car and go home. Well Like clockwork he came up and asked, I glanced at olive and asked her if my friend took my car if she could take me to get my car in the morning, she laughed and said ofcourse! My plan was working, but If I knew my plan was going to unravel my life I would have skipped that night all together. At the end of the morning I had an extra 50 dollars in my pocket and gave it to Olive, she was ecstatic, I was thinking to myself "This is a Rhino girl why the fuck is she happy over 50 dollars?" She told me She had to take a road trip to Steamboat Springs(I'll never forget this place) to see her family for Christmas. She took me to my car that morning, She laughed the entire way. I got her number and she told me to call her and "We would go out with her and her friends" I promptly replied "Yea, Leave your friends at their homes, were going out just you and I" She giggled and smiled and said "Ok" If I could use a time machine to go back to any particular day of my life, this would be the day. I was lighting a Fuse that would explode in my fucking face and destroy my very fucking soul.
I'll save you all the lovey dopey shit, but It took me about 2 weeks of push/pull texting to get this chick to go out with me... Next update first date pics, first sex nudies, ect... Should I keep updating or not waste my time with this garbage?
UPDATE 2 ON PAGE 16
UPDATE 3 ON PAGE 19
UPDATE 4 ON PAGE 20
UPDATE 5 ON PAGE 22
UPDATE 6 ON PAGE 26
UPDATE 7 ON PAGE 36
UPDATE 8 ON PAGE 44
UPDATE 9 ON PAGE 55
UPDATE 10 ON PAGE 71
UPDATE 11 ON PAGE 84
UPDATE 12 ON PAGE 89
UPDATE 13 ON PAGE 105
UPDATE 14 ON PAGE 121
UPDATE 15 ON PAGE 144
UPDATE 16 ON PAGE 177
Last edited: