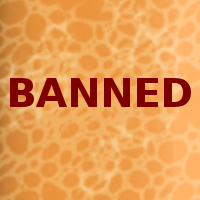 America: The most RACIST nation in world history!
http://dailycaller.com/2018/08/02/france-outlaws-catcalling/
French lawmakers voted late Wednesday to outlaw sexual harassment on the streets, passing a bill that would hit catcallers with heavy fines for making unwanted advances in public.
The law was approved in a second reading days after a man attacked a young woman when she responded to lewd comments he made as they passed each other outside a Paris cafe.
"Harassment in the street has previously not been punished," Marlene Schiappa, France's gender equality minister and backer of the new law, told Europe 1 radio on Thursday. "From now on, it will be."
The law's passage comes amid uproar over the daylight assault on 22-year-old Marie Laguerre on June 24. Surveillance video taken from a street corner cafe shows Laguerre and an unidentified man exchanging words as they pass each near a row of patio tables.
In the video, the man is seen picking up an ashtray from one of the tables and hurling it in Laguerre's direction. He then approaches her and delivers a violent blow to her head that knocks her into the patio barrier.
Following the incident, Laguerre created a website "Nous Toutes Harcelement" (We are all harassed) as a place for other people who've experienced sexual harassment to share their stories.
"I am sick of feeling unsafe walking in the street," she said,
according to the Guardian
. "Things need to change, and they need to change now."
The new law, which was first introduced by Schiappa in May, prescribes on-the-spot fines of up to 750 euro for harassment on the street or on public transportation. It also stiffens penalties for "upskirting" — taking pictures under a person's clothes without their consent — with a fine of up to 15,000 euro and a jail term of up to one year.
Both provisions are part of a broader legislative package that also allows prosecutors to more easily bring rape charges against adults accused of having sex with minors under 15 years old.​