Wanted to try something taller than the stock height. Ordered them from DP friday morning.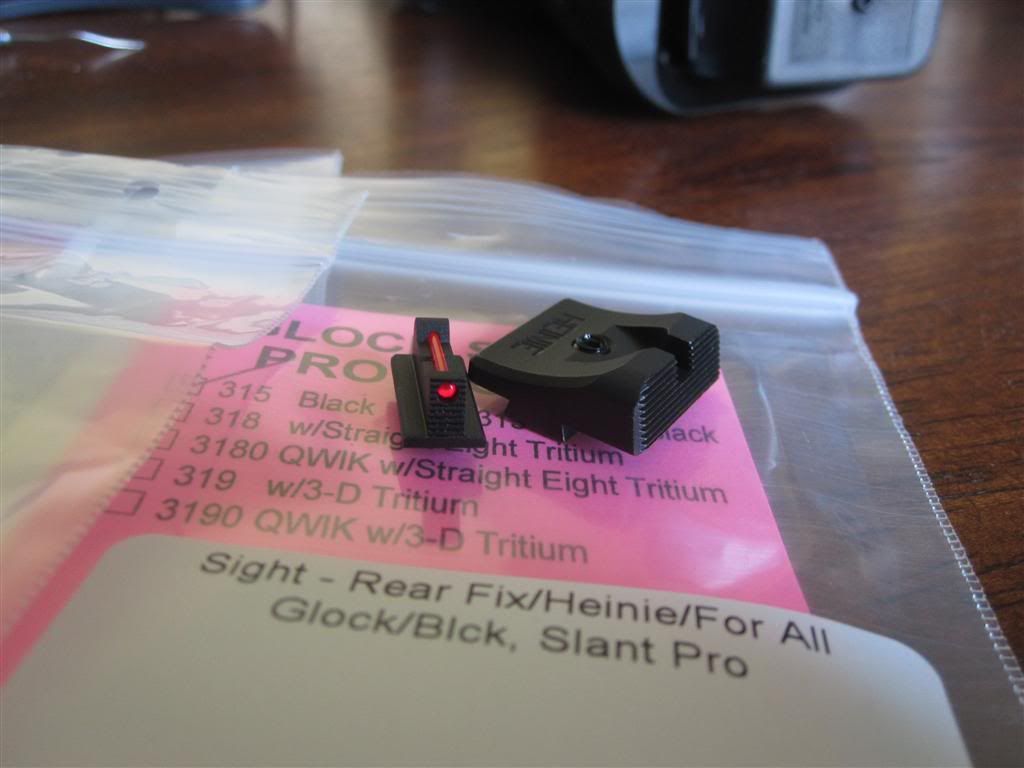 lol who needs a vise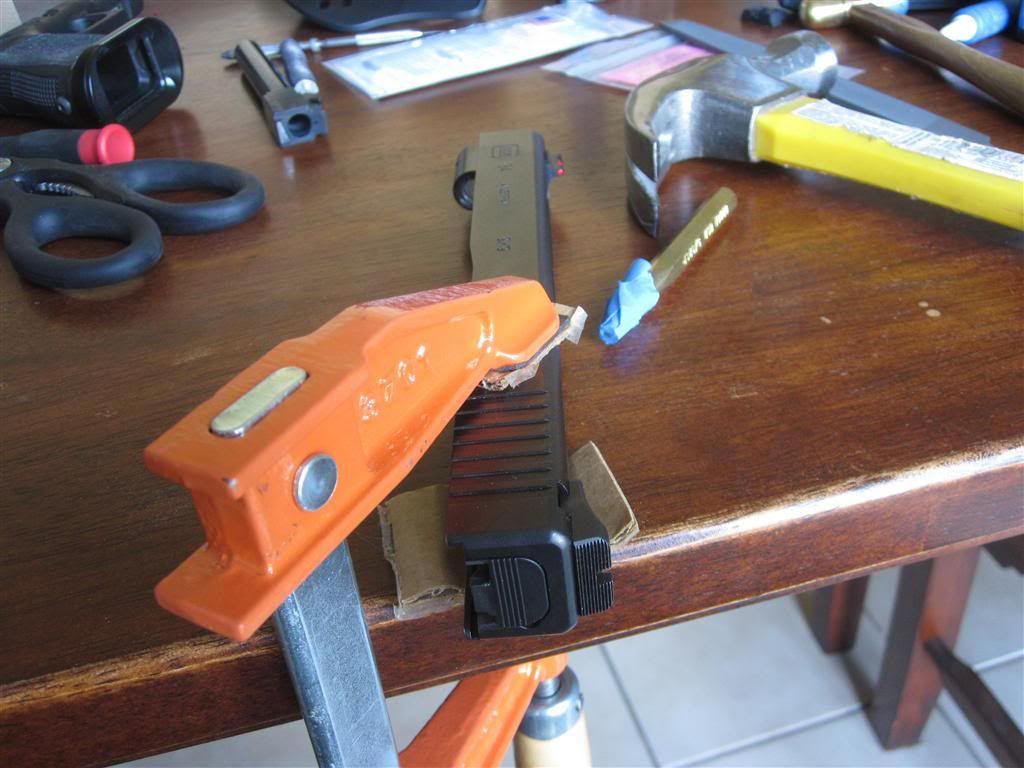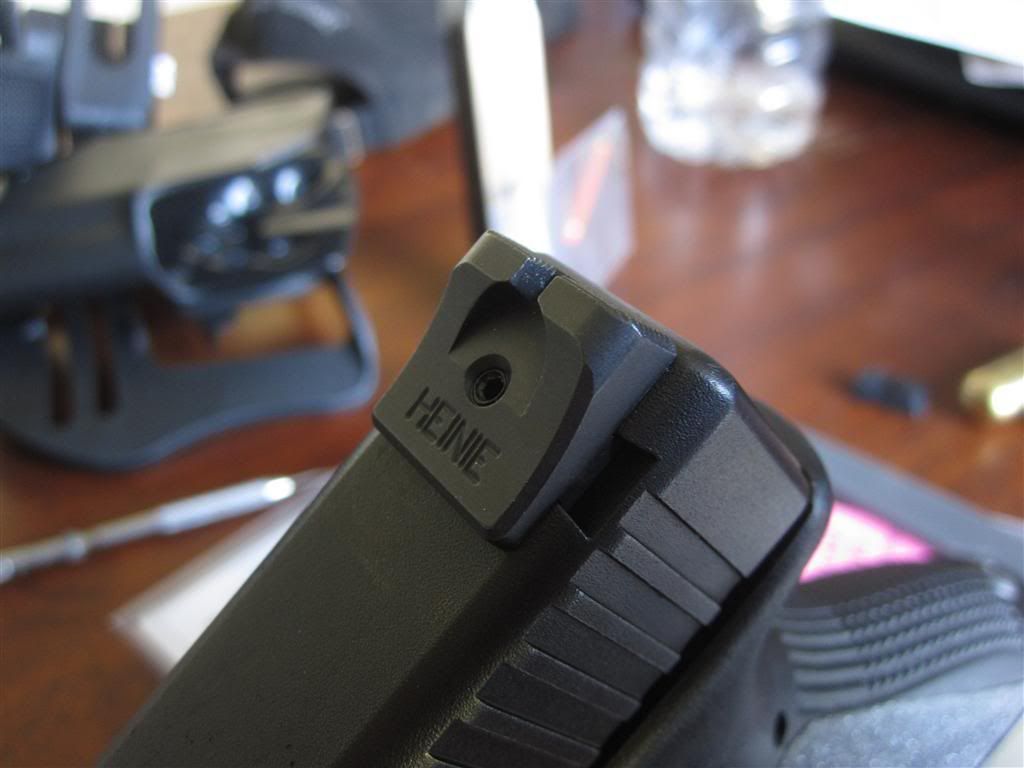 From the pics I could find, the Heinie seemed to have a pretty deep sight channel, figured that would be better for tracking the front sight.
Now I just need to get out and sight them in before this sundays match.
Last edited: