Really small company (one guy) called Heroic Racing Apparel.
Gloves are full kangaroo leather with stingray armor bits. Price point on them is only $200, pretty much impossible to beat.
The jacket was a demo model he made at the beginning of the season, has a few scuffs and needs a new zipper but its regularly $500 and he gave it to me for $200, couldn't pass that up. Todd was really great to talk to and the gear is awesome, especially the gloves, they are stupid comfortable and the kangaroo palm really does give nice feel for the controls.
I posted a more detailed review with more pics over on SBN and KawiForums but figured i'd mention something here too since i hadnt see Heroic mentioned on here before.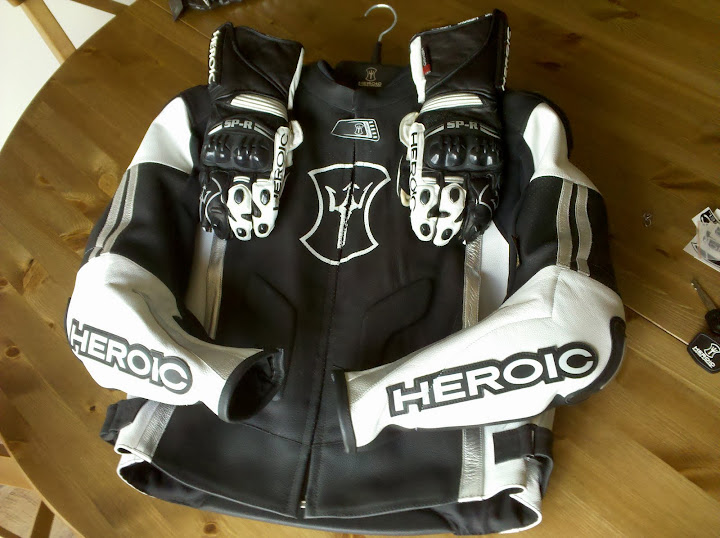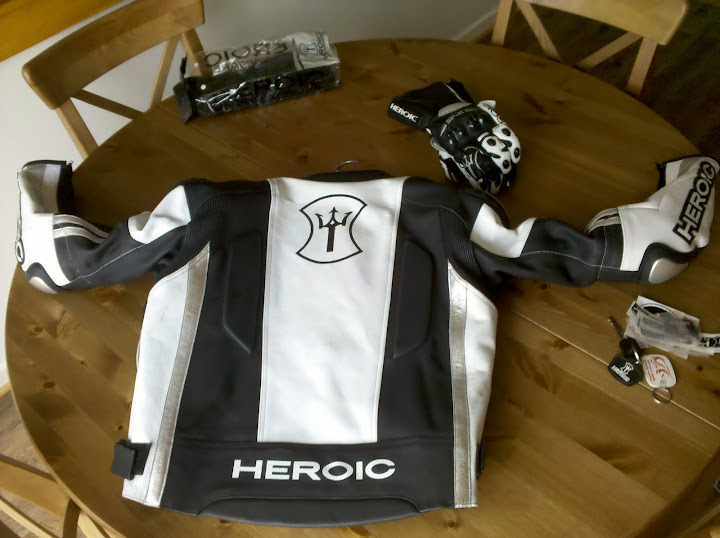 Close up of the stingray bits...