blah blah blah
OT Supporter
bought a new house. the seller was big into home entertainment. house has 10 TVs. 9 of them had sonos soundbars, as well as various sonos speakers thorughout the house. i negotiated all of the TVs and sound bars / sonos as a part of the deal. Seller is now offering to sell me the rest of the gear as a package. according to the seller he spent like $50K on the hardware and another $18K on professional installation. House was being built at that time, so that probably included running all the cables etc. Anyways the price he is offering is pretty reasonable -- I think he understands a lot of this gear is probably outdated compared to the newest stuff with Dolby Atmos, e-arc, etc. He is asking for about $5K for what is pictured below: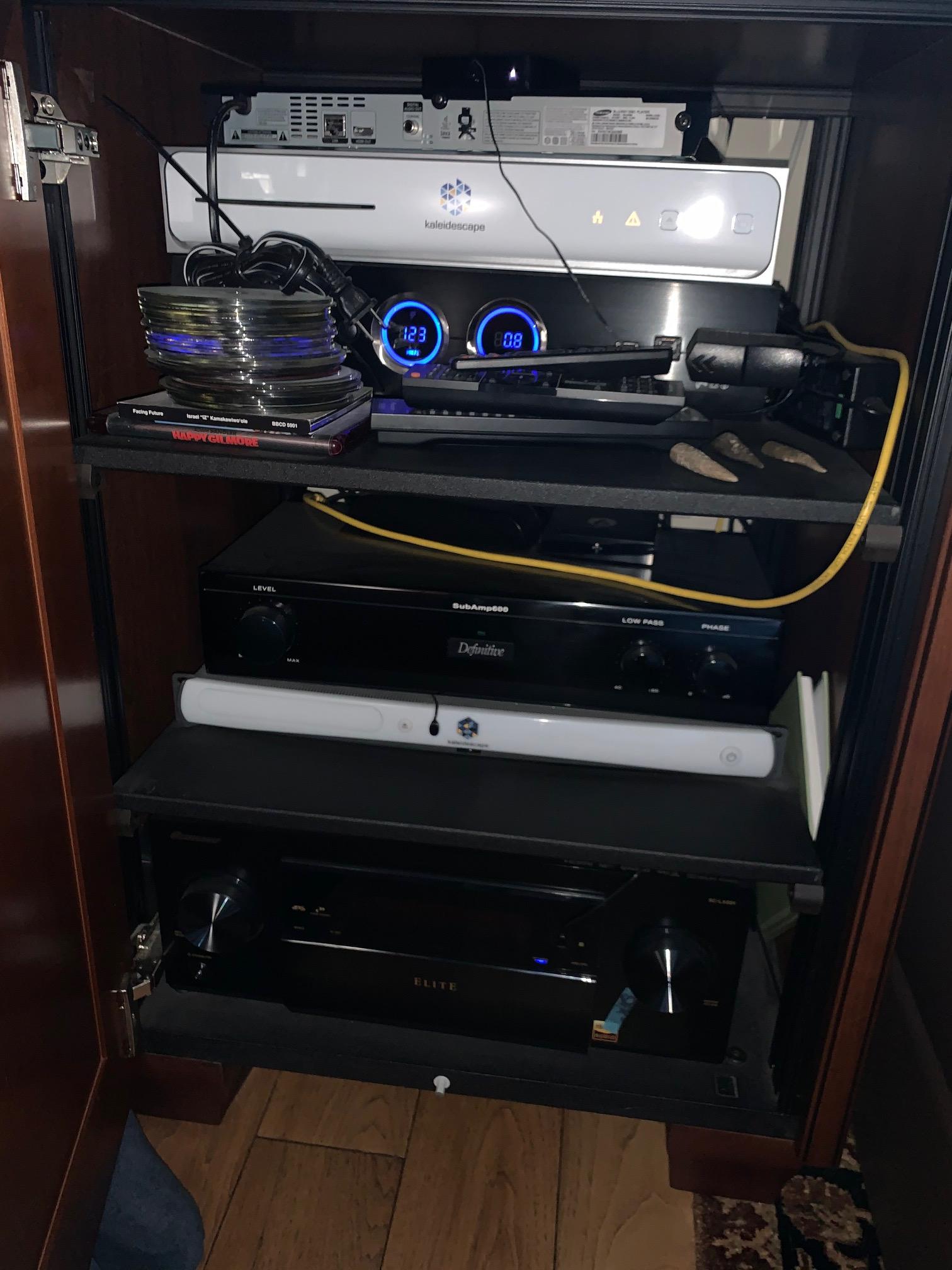 From the pics I see a couple of pioneer elite receivers, definitive sub amp, some panamax surge protectors (which kinda tells me that a PRO a/v guy probably did the consulting, installation. I kinda doubt the average consumer would spec out panamax power conditioners).
What I"m not sure about the this kaleidoscope system. Is it just a way to distribute movies across the entire home? I use Plex on a synology server now. What else can kaleidoscope do that plex can't do?
I'm kinda tempted to just take the deal... if the guy unhooks everything it feels like I would spend a long time trying to figure out how to connect the whole house system he has now. Your thoughts appreciated. Thanks!
Last edited: