So in the last couple of years I've been really interested in Middle Eastern cuisine and out of the many different recipes/sauces/dishes I've made, the hot sauce Schug is one of my favourites. It's originally from Yemen and called Sahawiq, but since there are many countries in the region with slightly different languages and dialects, it is also commonly known as Schug in Israel, Zhug, Shkug, S'hoog, etc. There's a good chance that many places you go will have some version of this hot sauce available.
I make a big batch every few months, as it keeps very well in the fridge, and I wanted to post this so that everyone else can enjoy it.
The way I make my Schug is based on Michael Solomonov's recipe. It uses Serranos as the main pepper base, but you can use Jalapenos if you don't like it too spicy.
Ingredients (For a double batch):
40 serrano Peppers
2 Cups of Chopped Cilantro
2 Cups of Chopped Parsley
One whole bulb of Garlic (I like a lot of garlic in mine)
One tablespoon Kosher salt
Two tablespoons ground Cardamom (Use Cardamom fresh from Pods, not the pre ground stuff. More on that later)
Two tablespoons ground Coriander
Four Tablespoons Lemon Juice
One and a Half Cup Canola Oil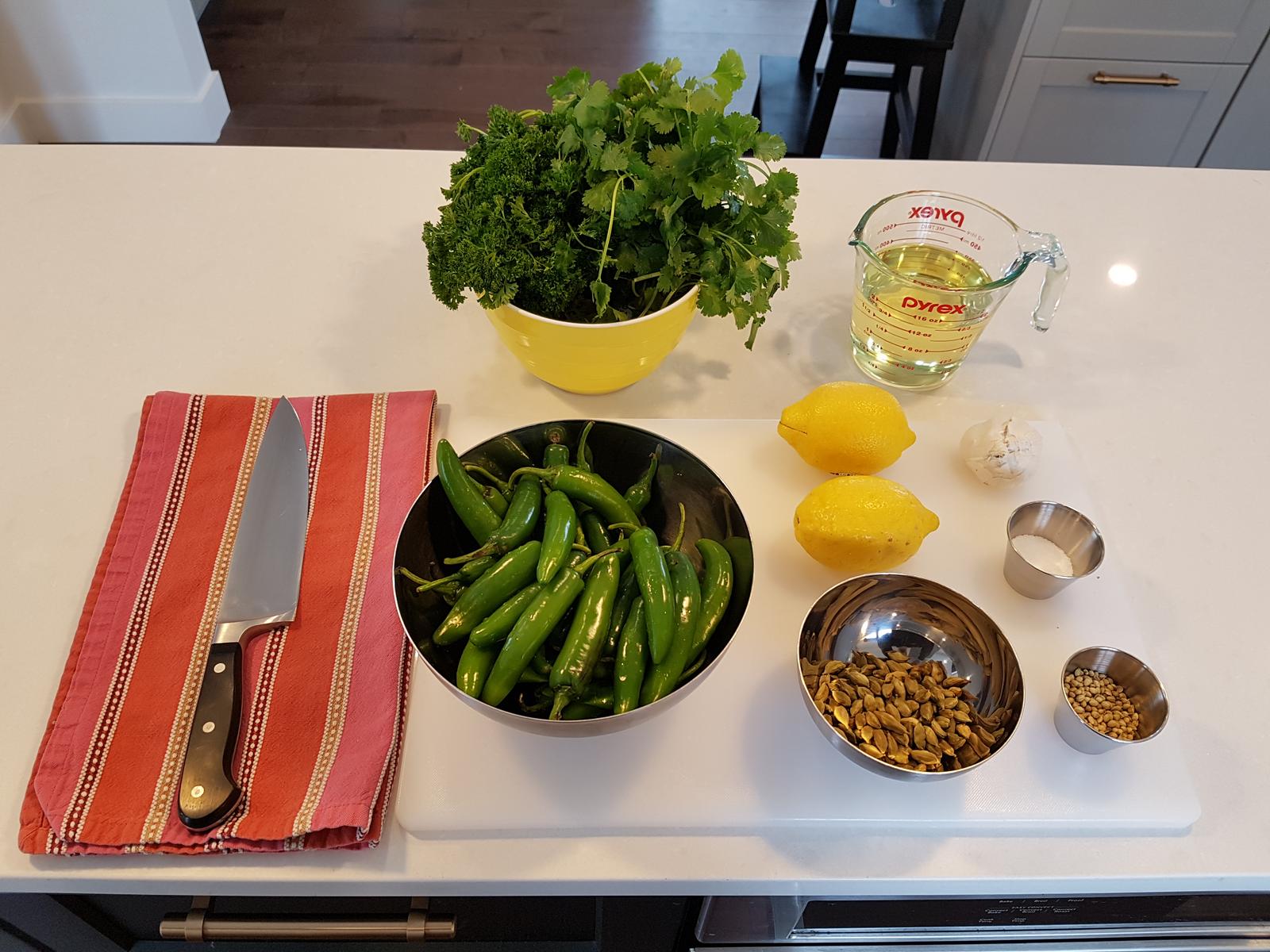 First off, toast your spices. With both coriander and cardamom, I like to buy them whole and toast them per batch, that way they last longer in the Pantry.
With Cardamom, toasting the pods makes the shells brittle and easier to open up to extract the Cardamom itself. I put them in a stainless pan and toss them over medium high heat until they get fragrant and you see little brown spots on the shells. That's around when you know they'll be ready to break apart.
To break them open, there may be a better way to do it than this but I'm not aware of it yet. I like to hold one in my hand, give it a pinch with my fingers to crack it open, and then split it open and scrape out the seeds. This is a very time consuming step and easily takes as long to do this as it takes to make the rest of the recipe.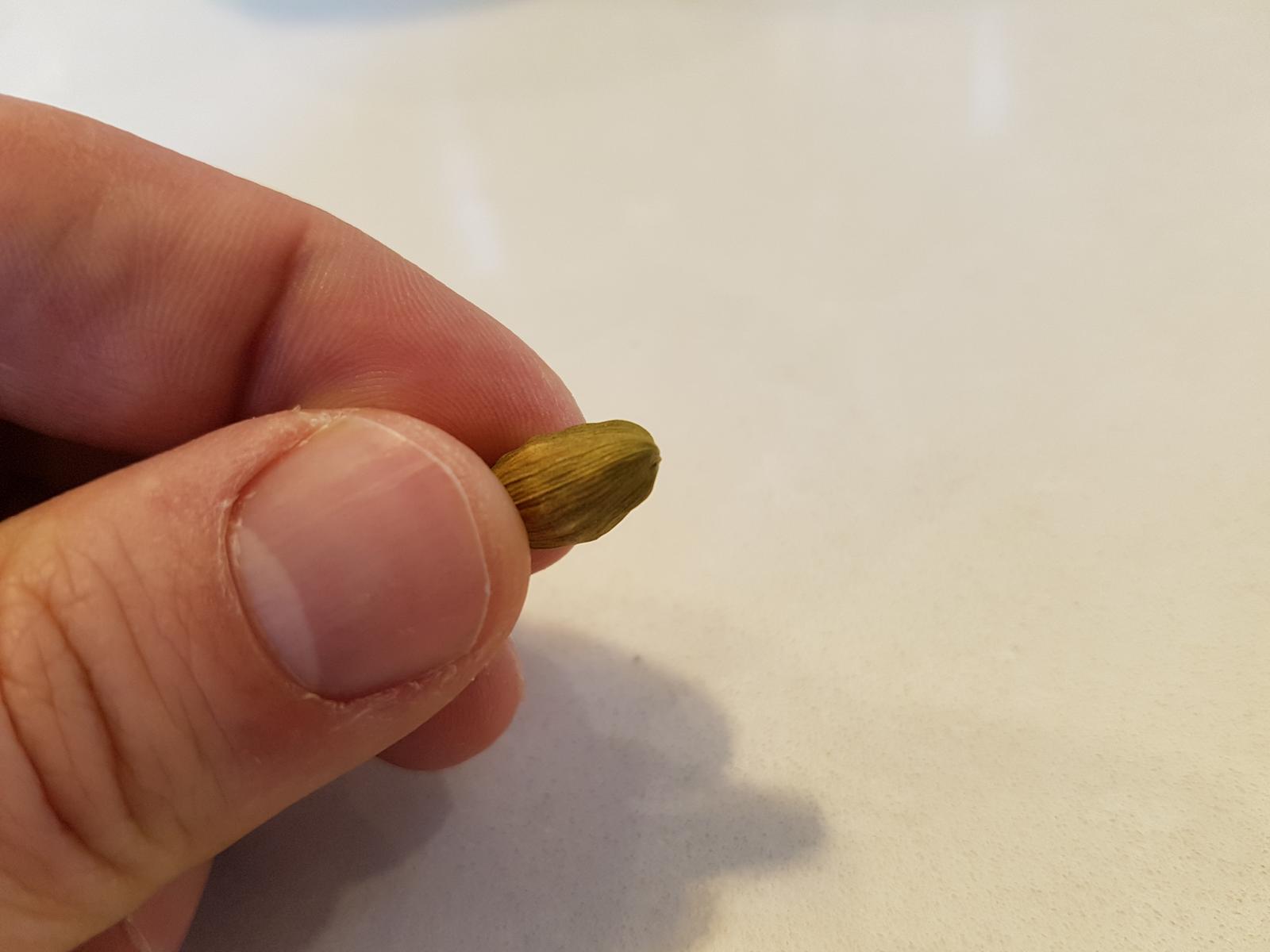 Cardamom seeds kind of look like mouse poop a little bit.
Here's what two tablespoons of Cardamom seed looks like.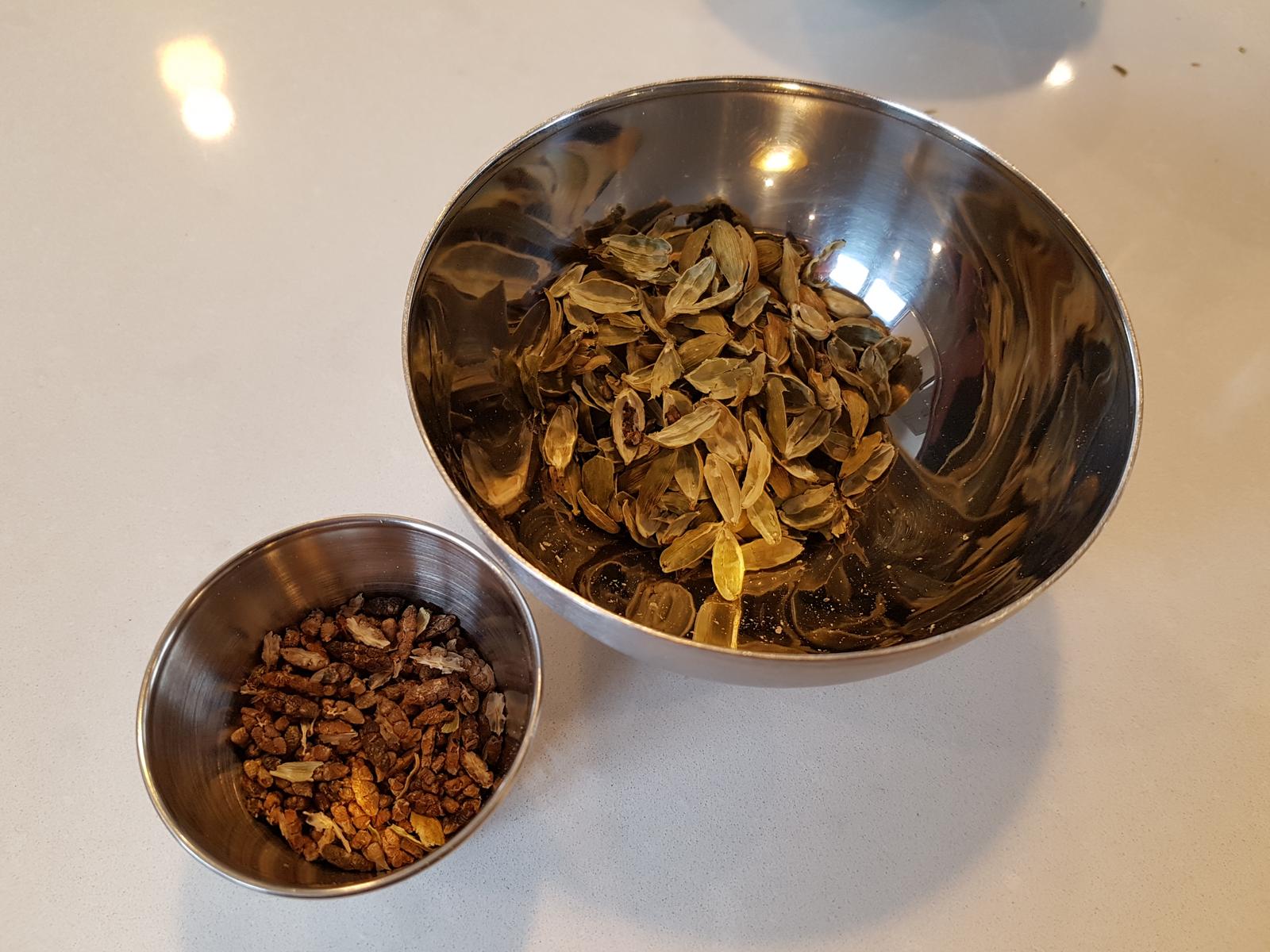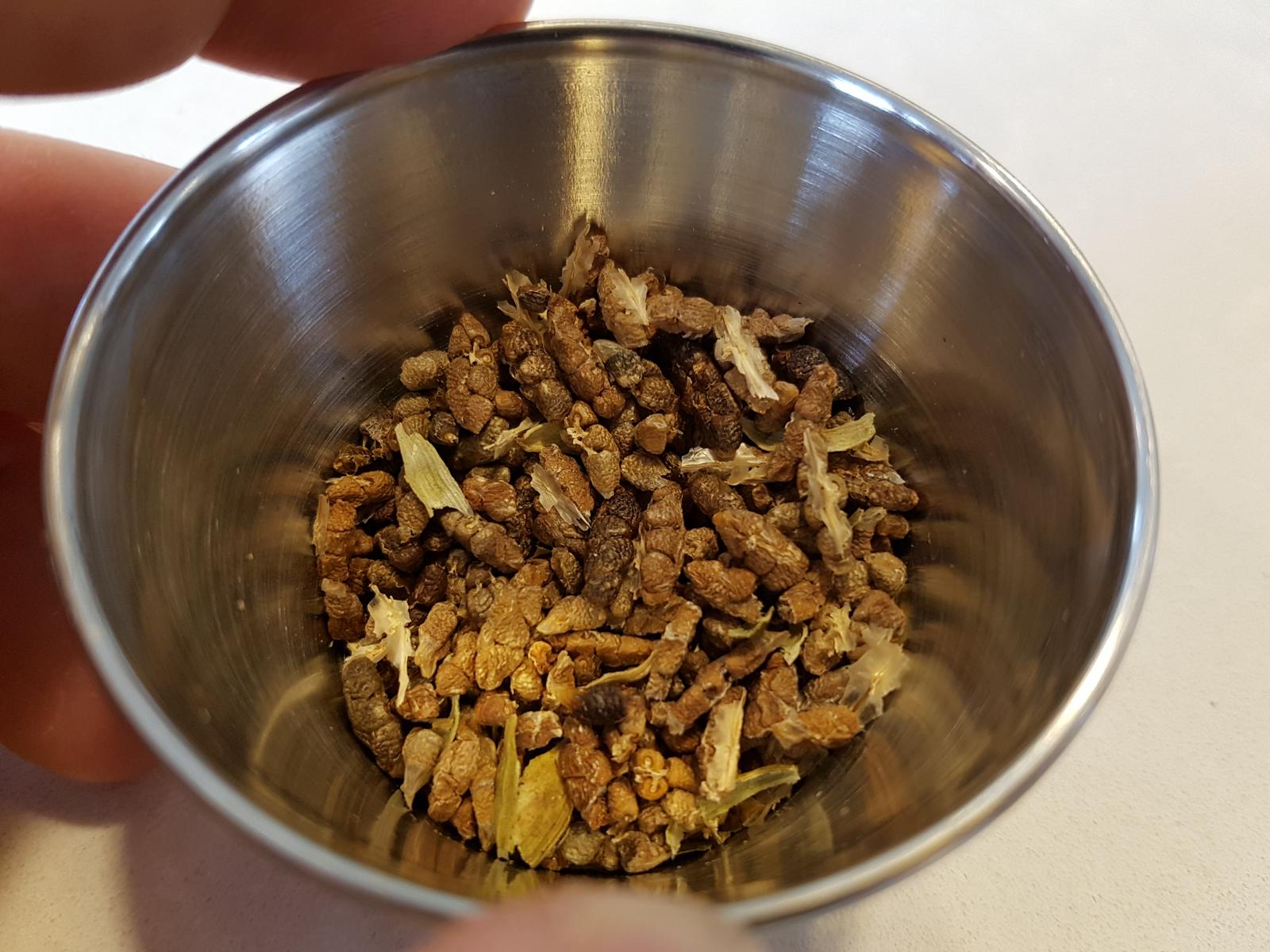 Then, toast your Coriander. Same deal. Toss them over the heat until they're fragrant and you see a bit of colour on them. Note: Both coriander and Cardamom smell absolutely fantastic when toasted.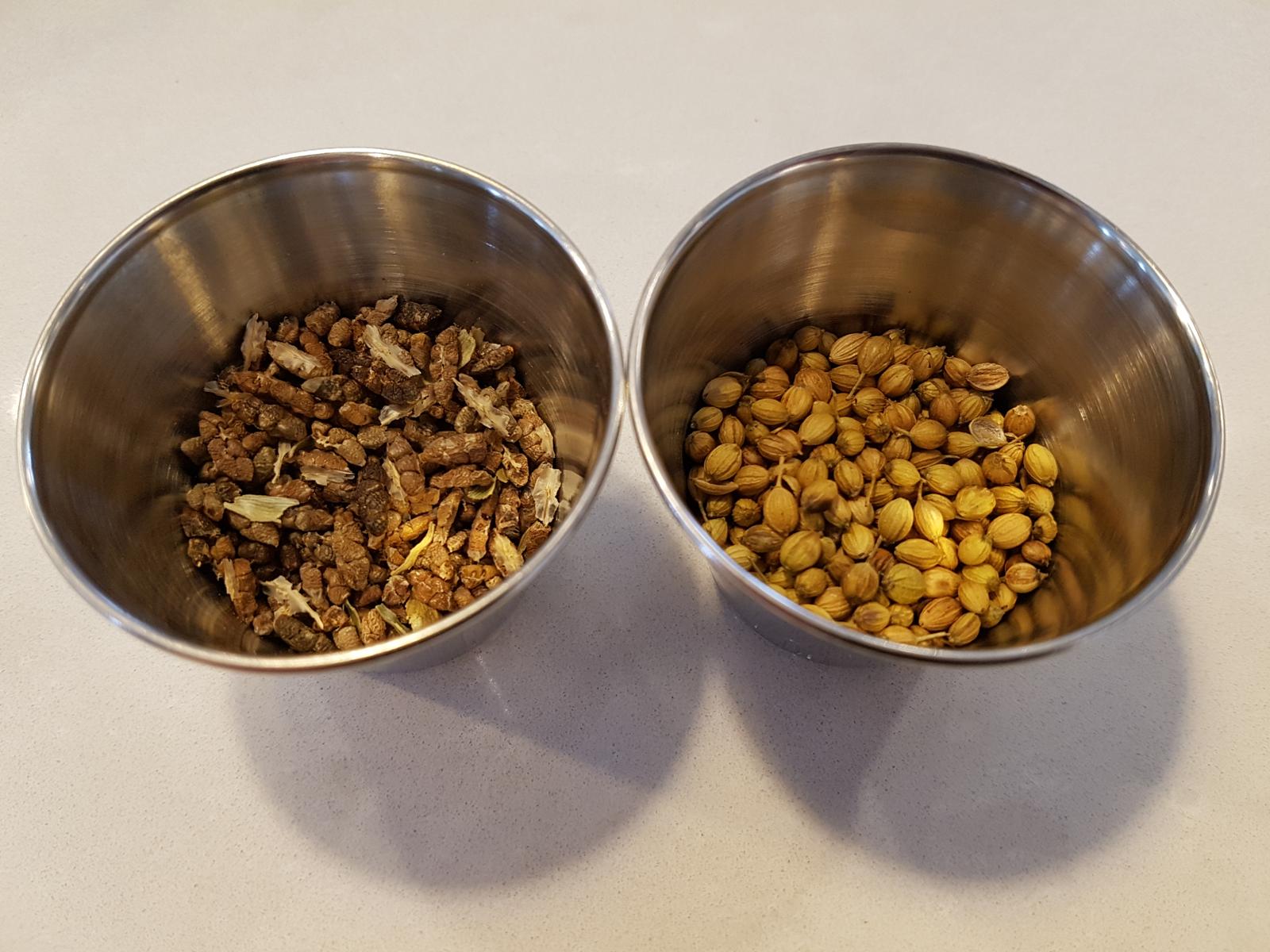 If you have a spice grinder, throw your spices in and ground until very fine. Reserve for later.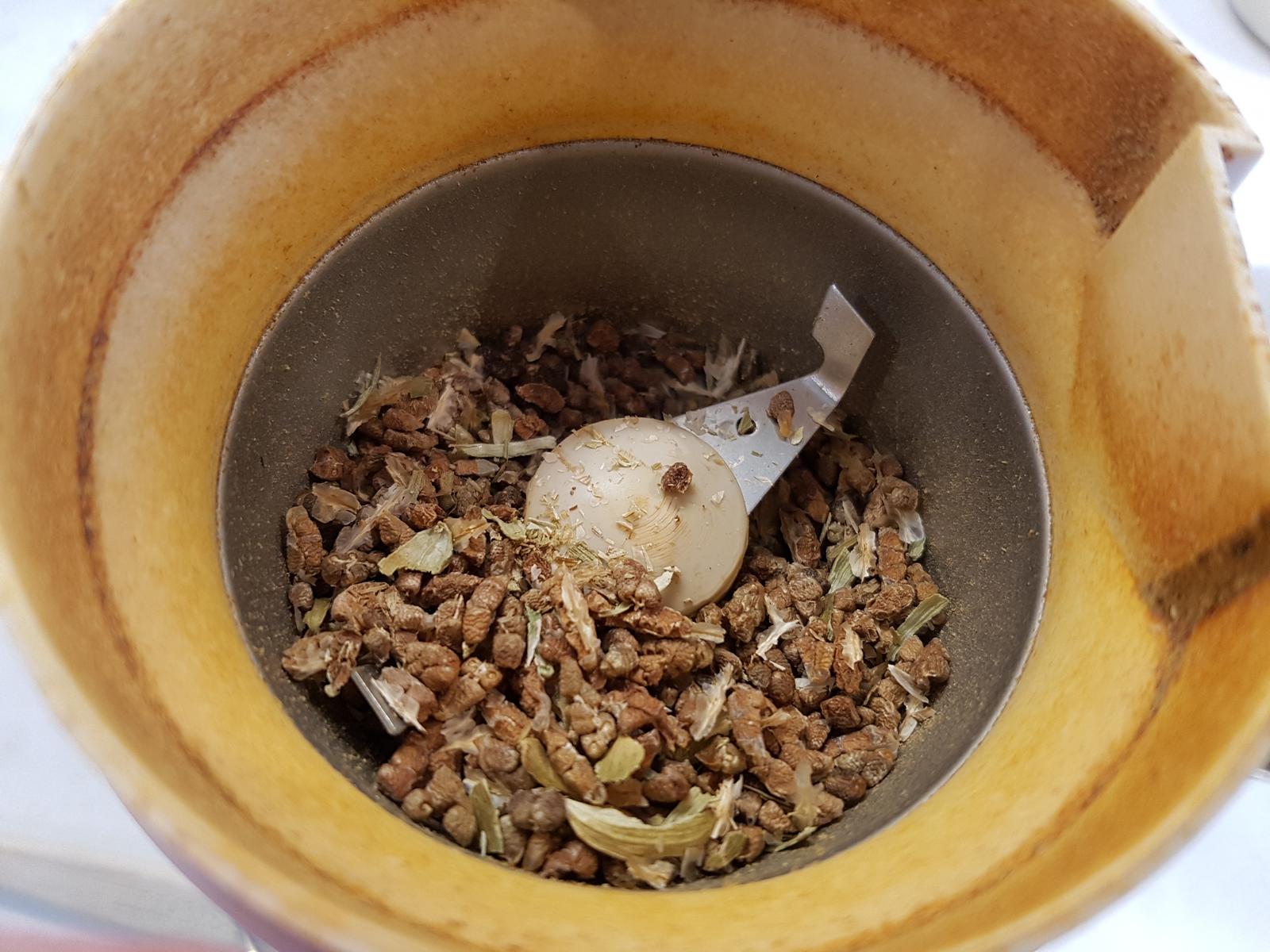 Next up, Serranos.
Wash them off in the sink and then chop the stems off.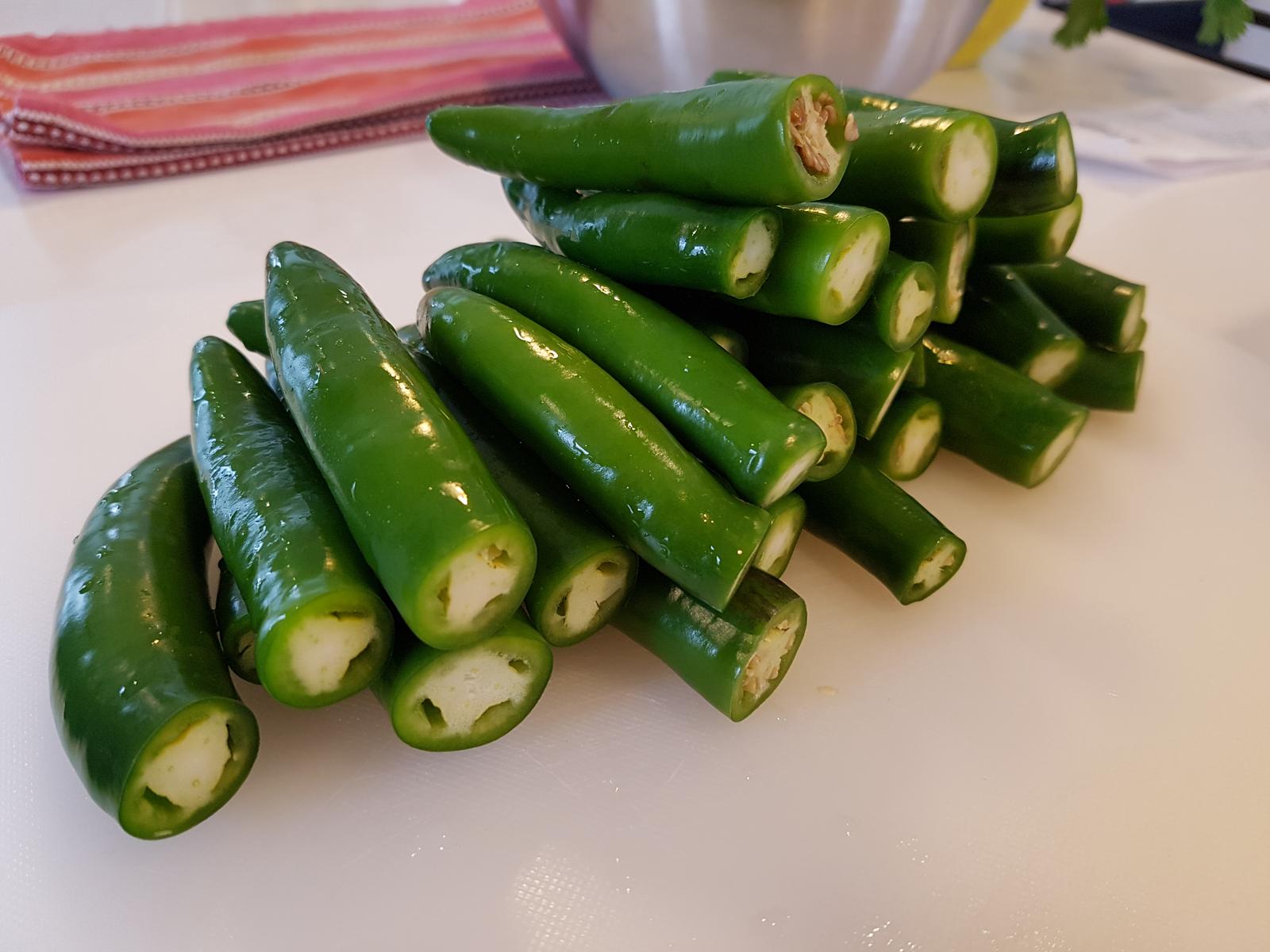 Then, coarsely chop them (to better fit in the food processor). You could probably do this while you're knocking the stems off, but I needed content for this post so you're getting multiple pictures.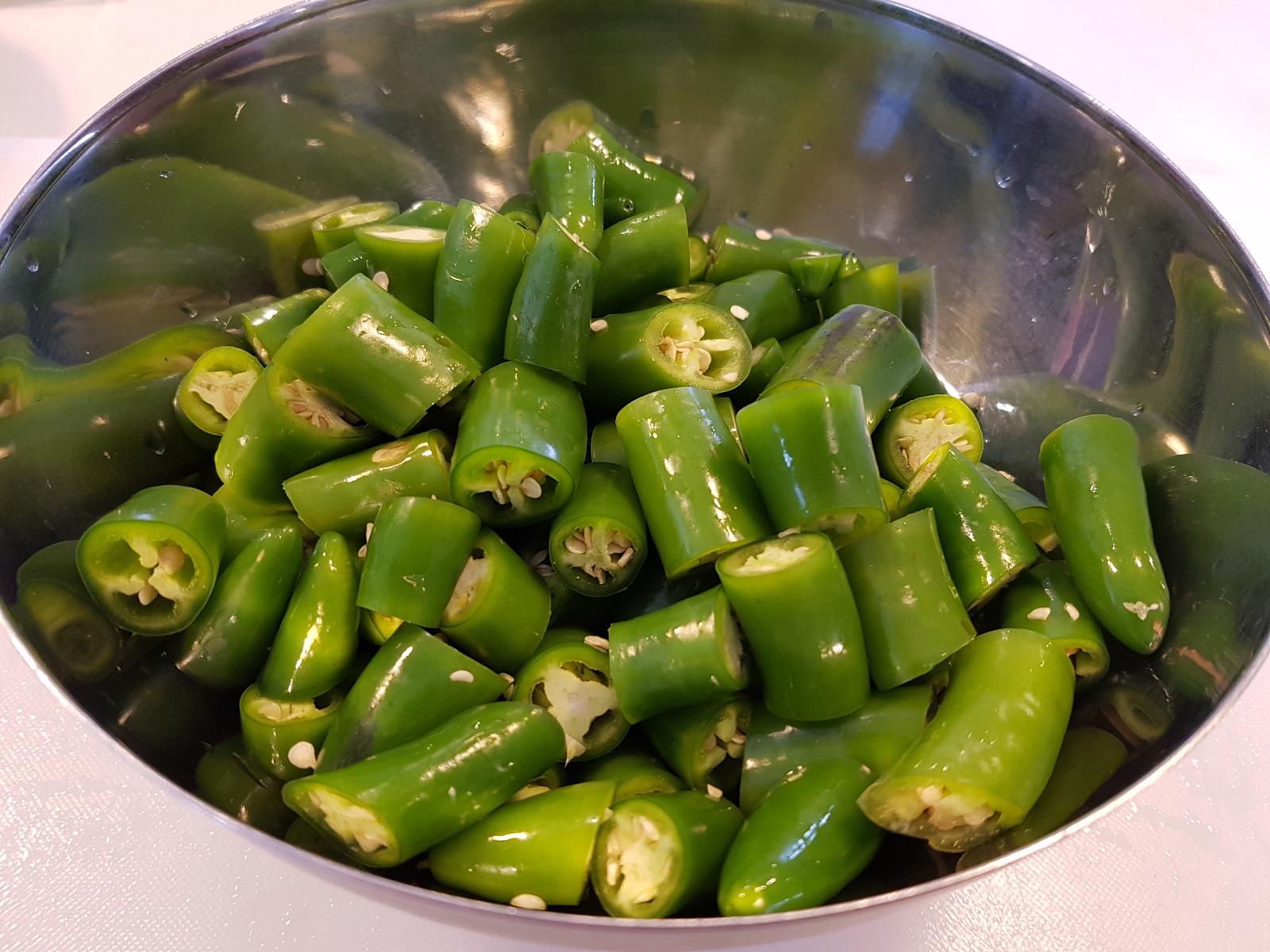 Next is to take your leafy greens and coarsely chop them.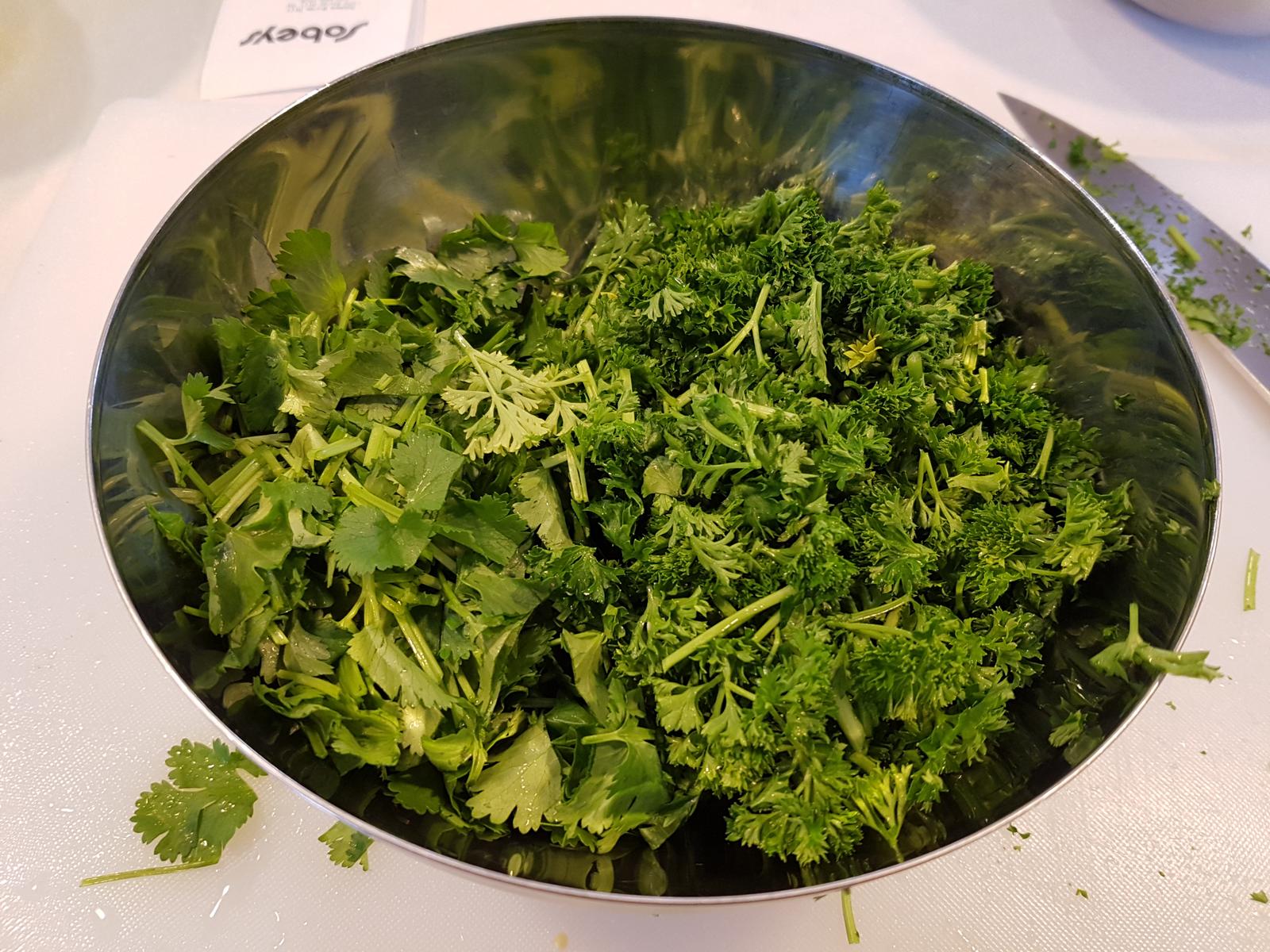 Then, go get your garlic. Break open the clove and with a flat end of a blade, crush each clove to loosen up the husk for easier peeling.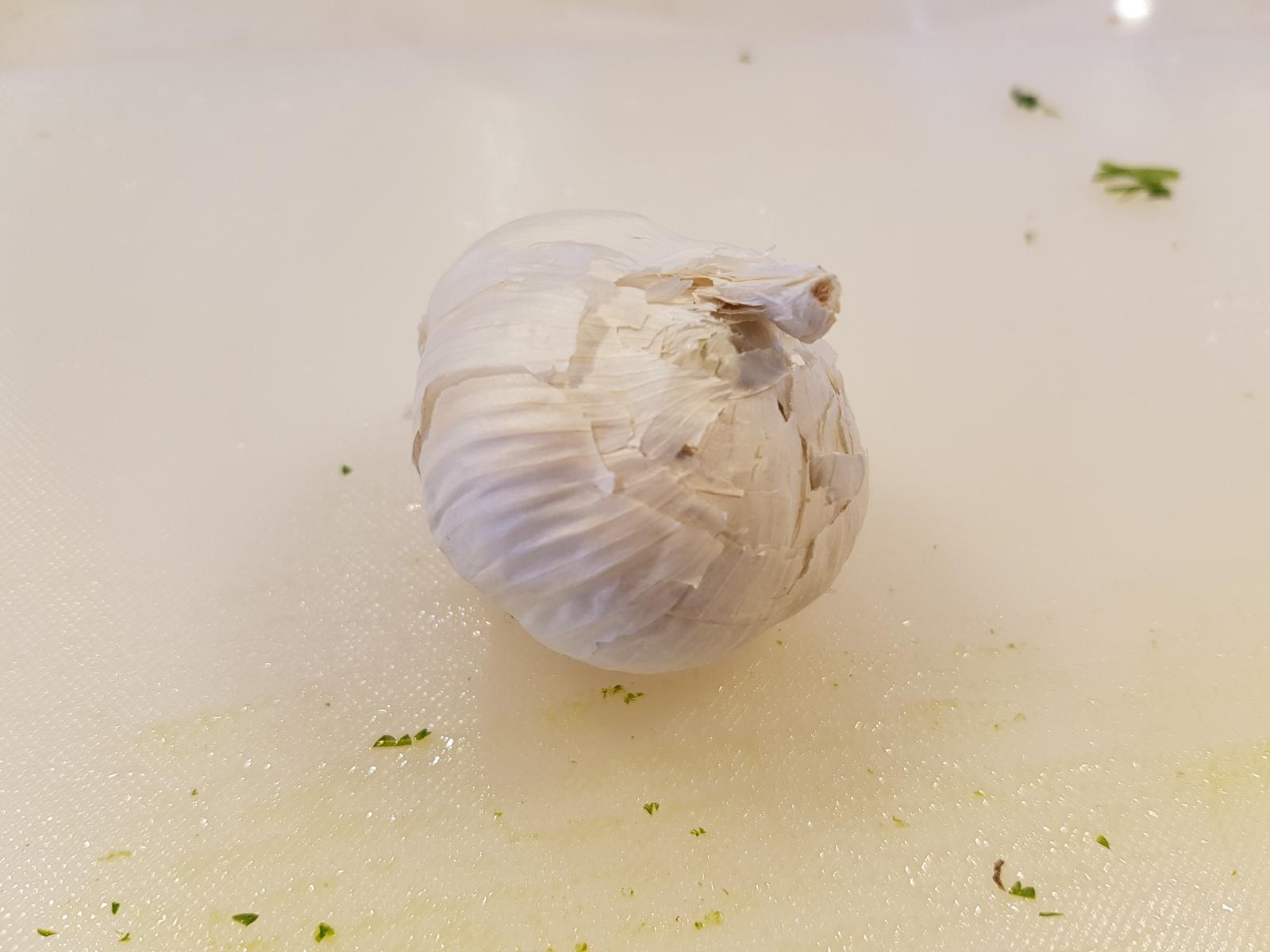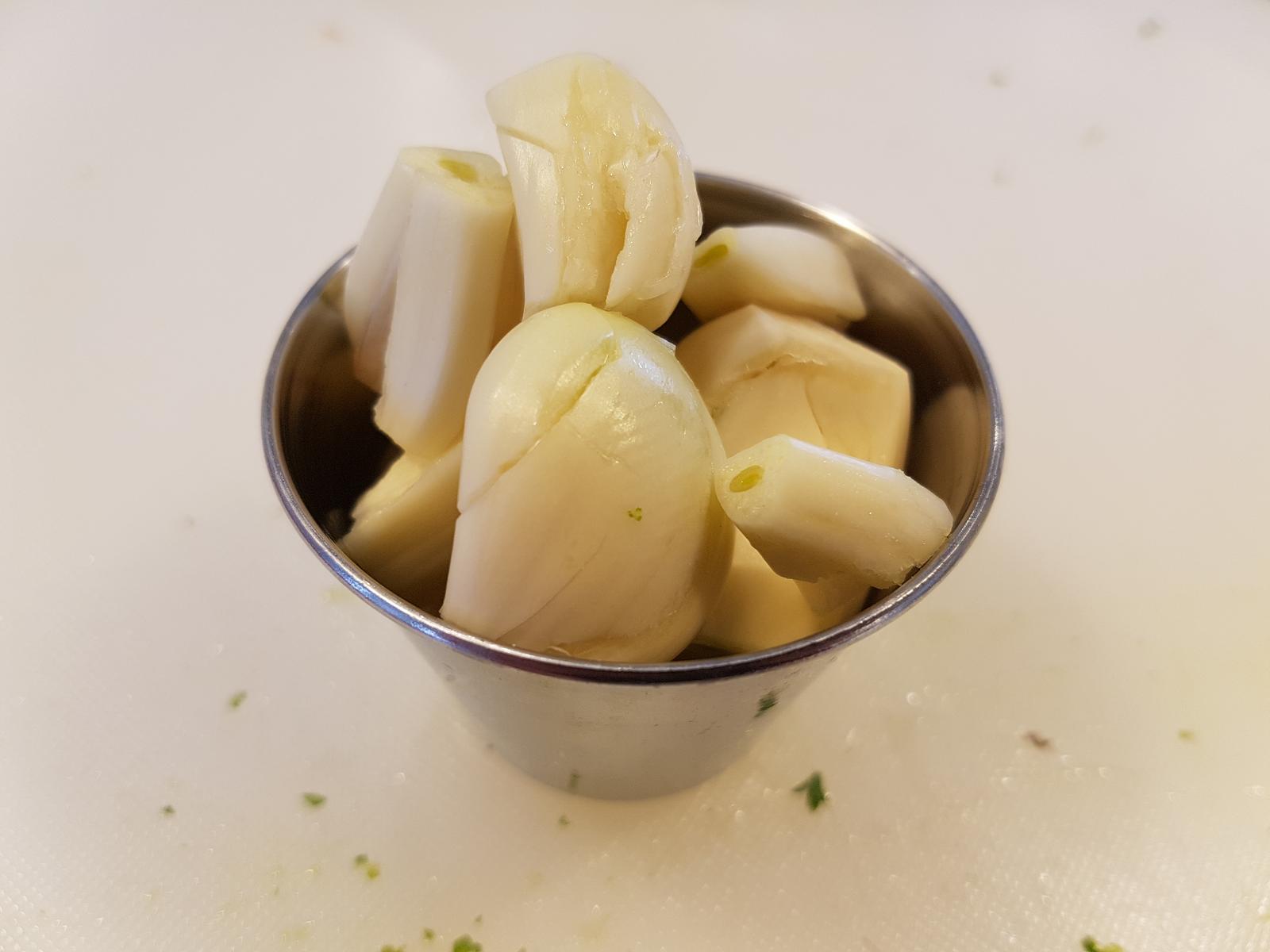 Finally, take your two lemons, roll them around on your cutting board with the palm of your hand (Firmly) to loosen up the juice inside a little, then juice.
I strongly recommend as with anything else, to use fresh lemons here. I know you can buy lemon juice in the store, but it's not the same.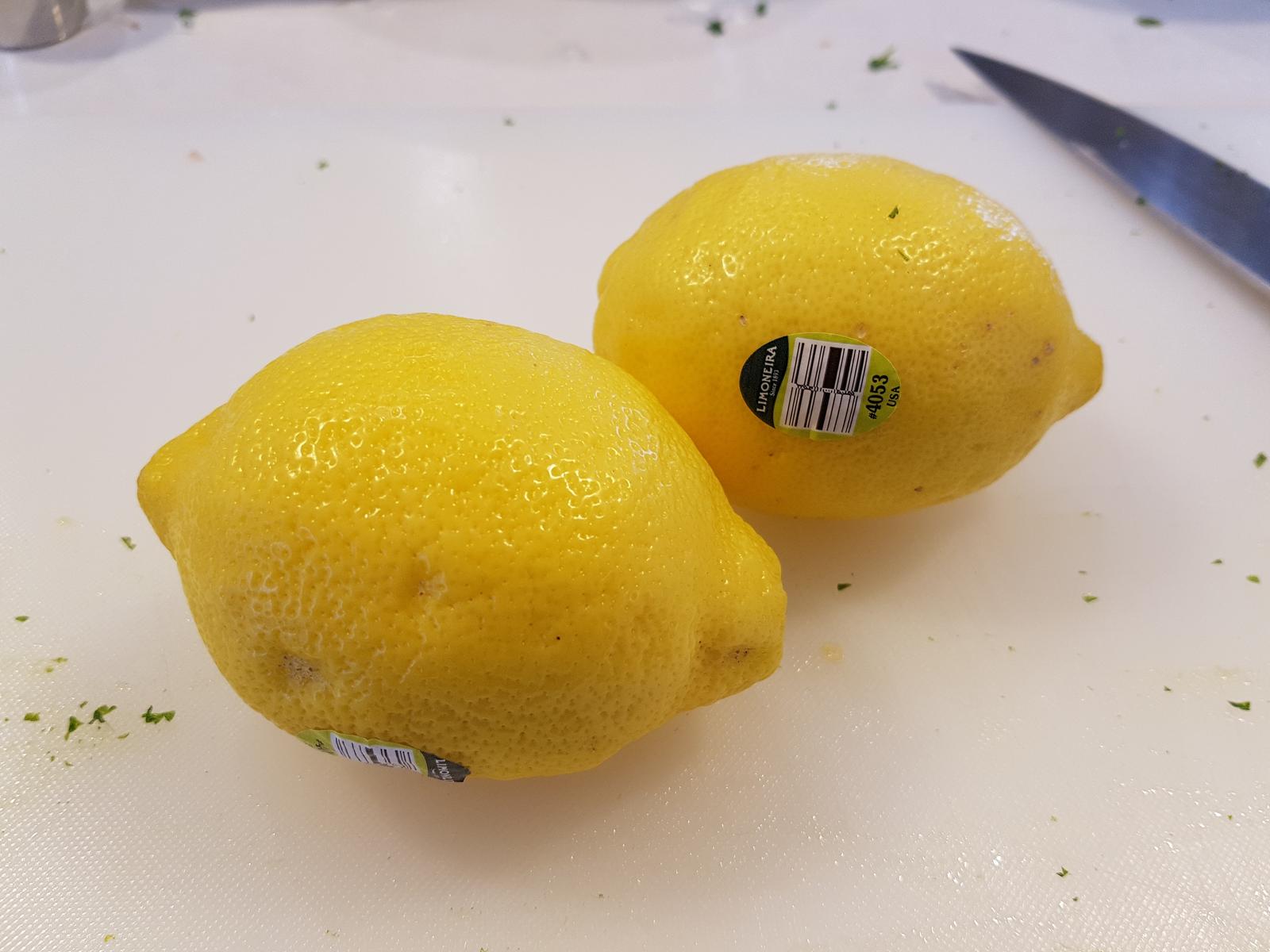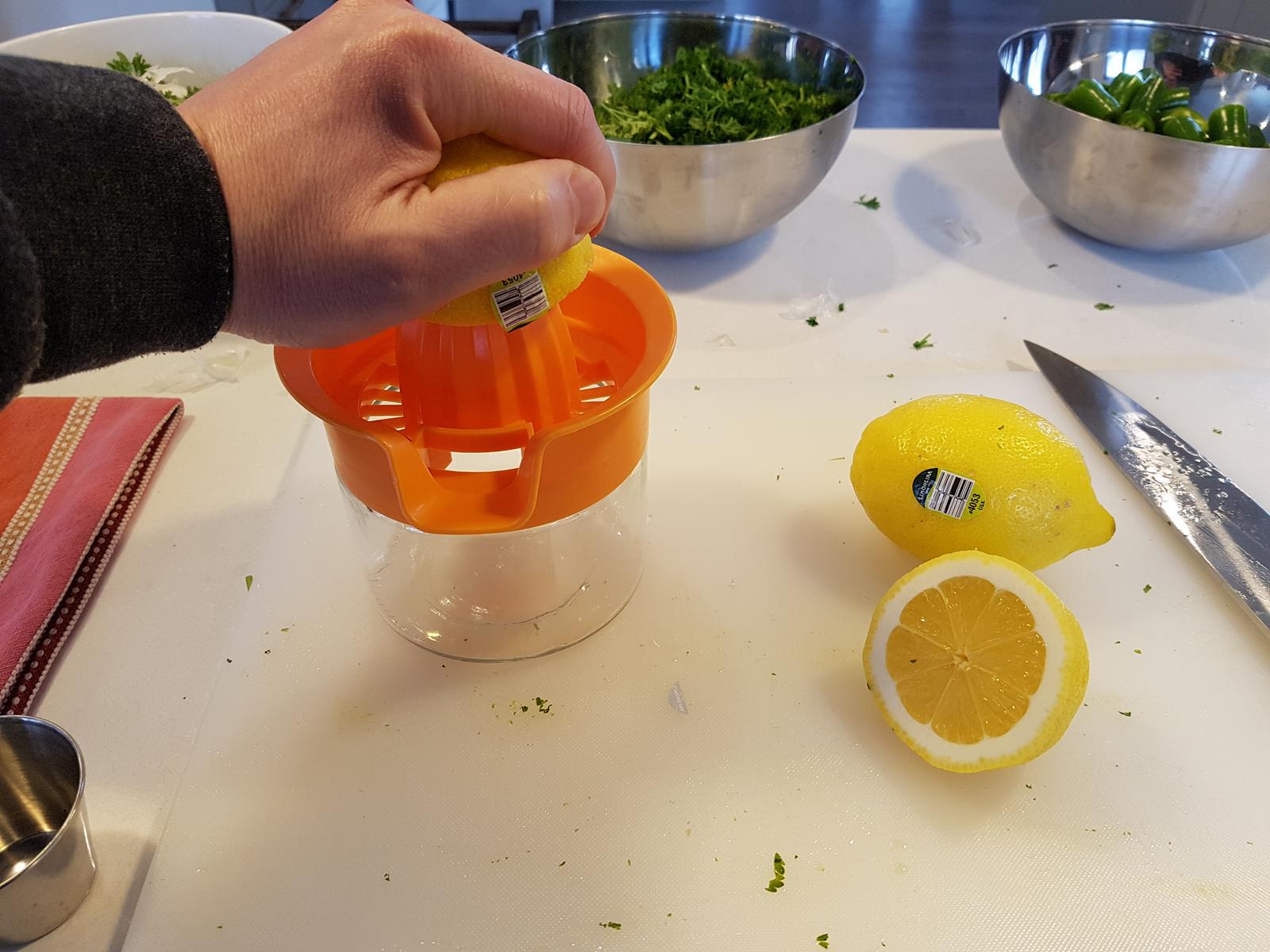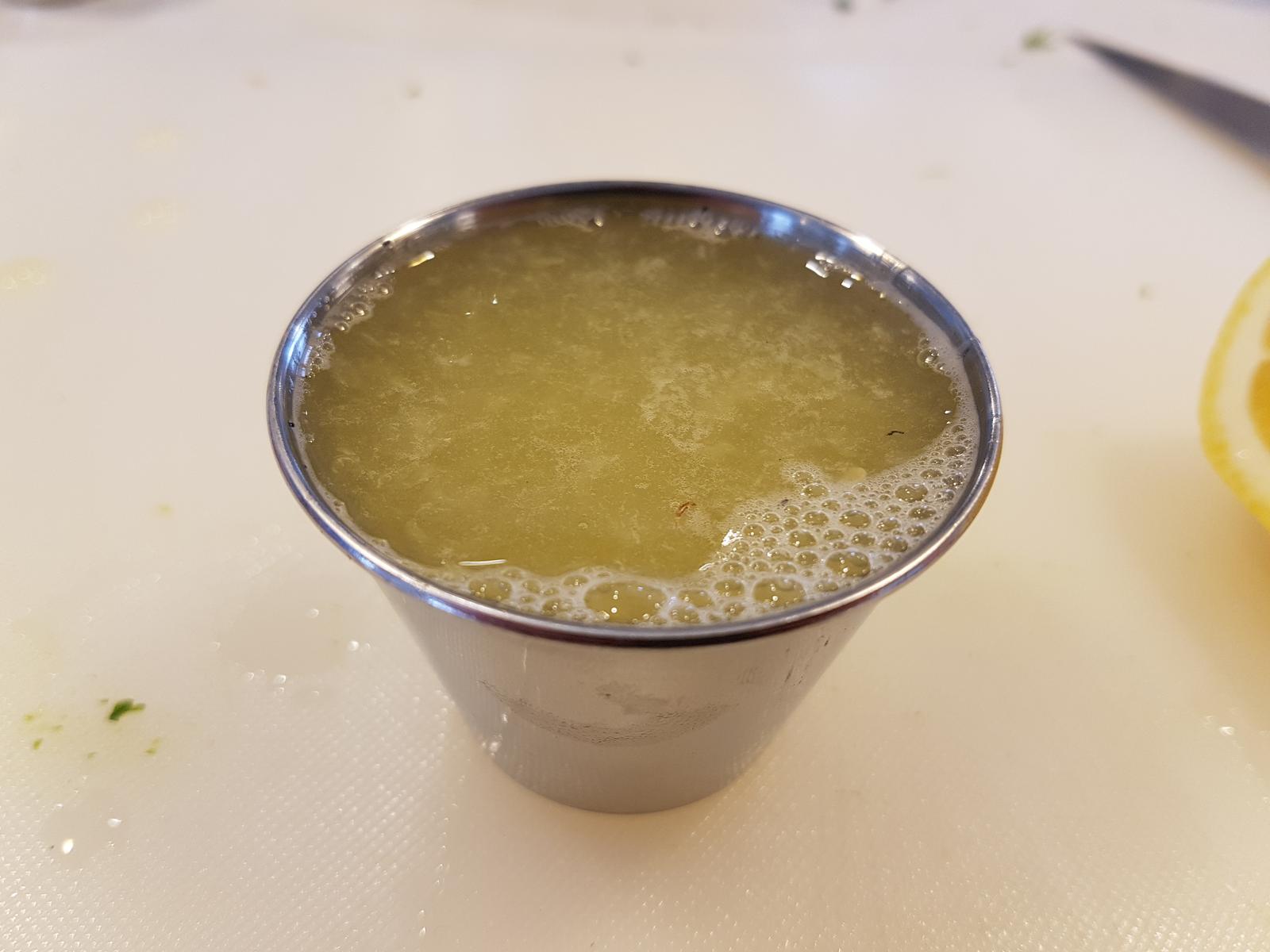 Now, take your Serranos and other ingredients (EXCEPT the leafy greens and Oil) and throw them in the Food processor. Since I don't have an enormous Food Pro, I like to whirr the Serranos and other ingredients first and then add the Leafy greens. It helps with making enough room to not have to do this in multiple batches.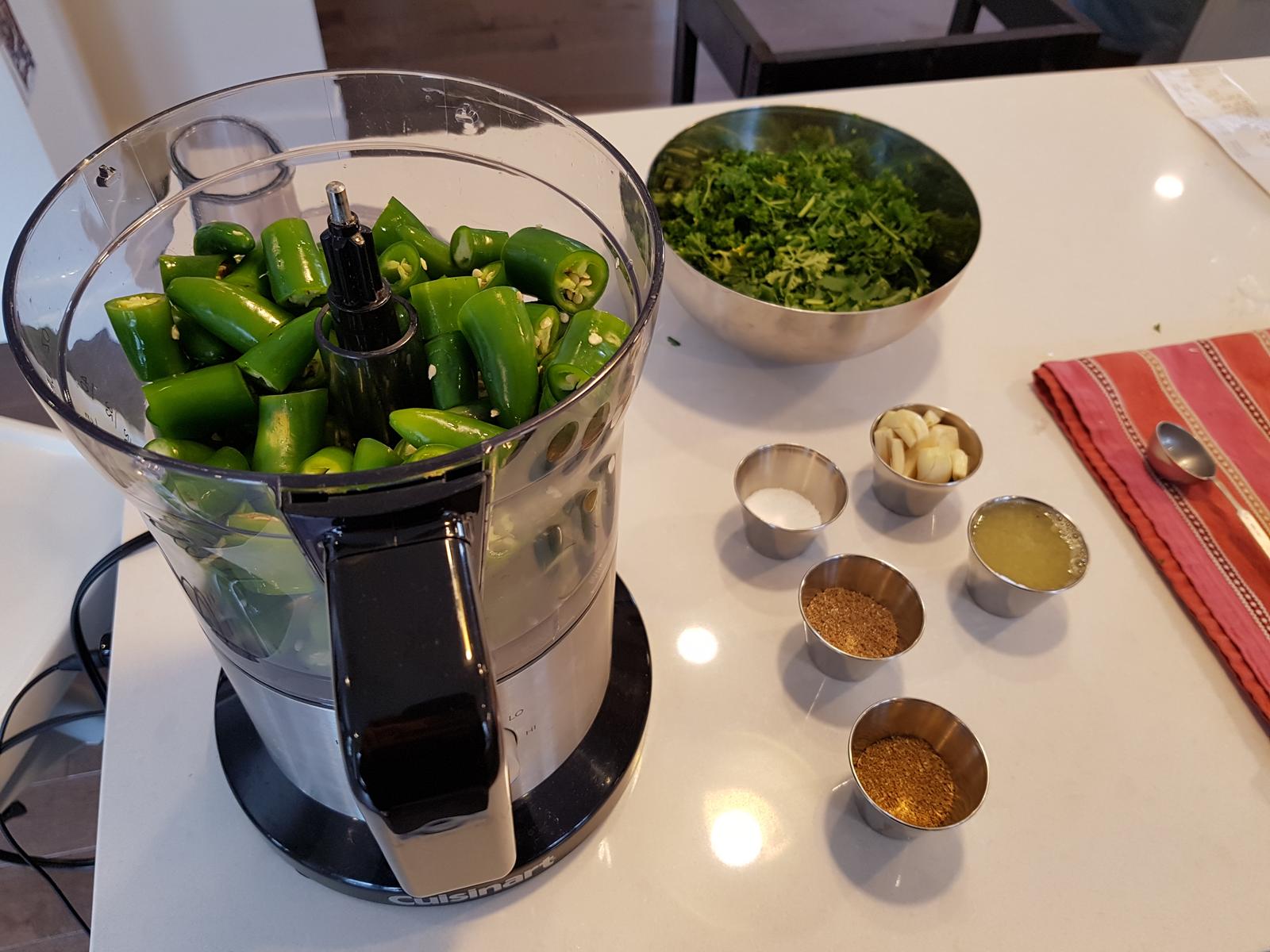 I buzz this mixture for a few minutes, occasionally stopping to scrape down the sides, until I'm left with a coarse green paste. Try to process long enough to eliminate any large chunks of stem or leaf.
*vvvvvrrrrrrrrrrrrrrrrrrrrrr*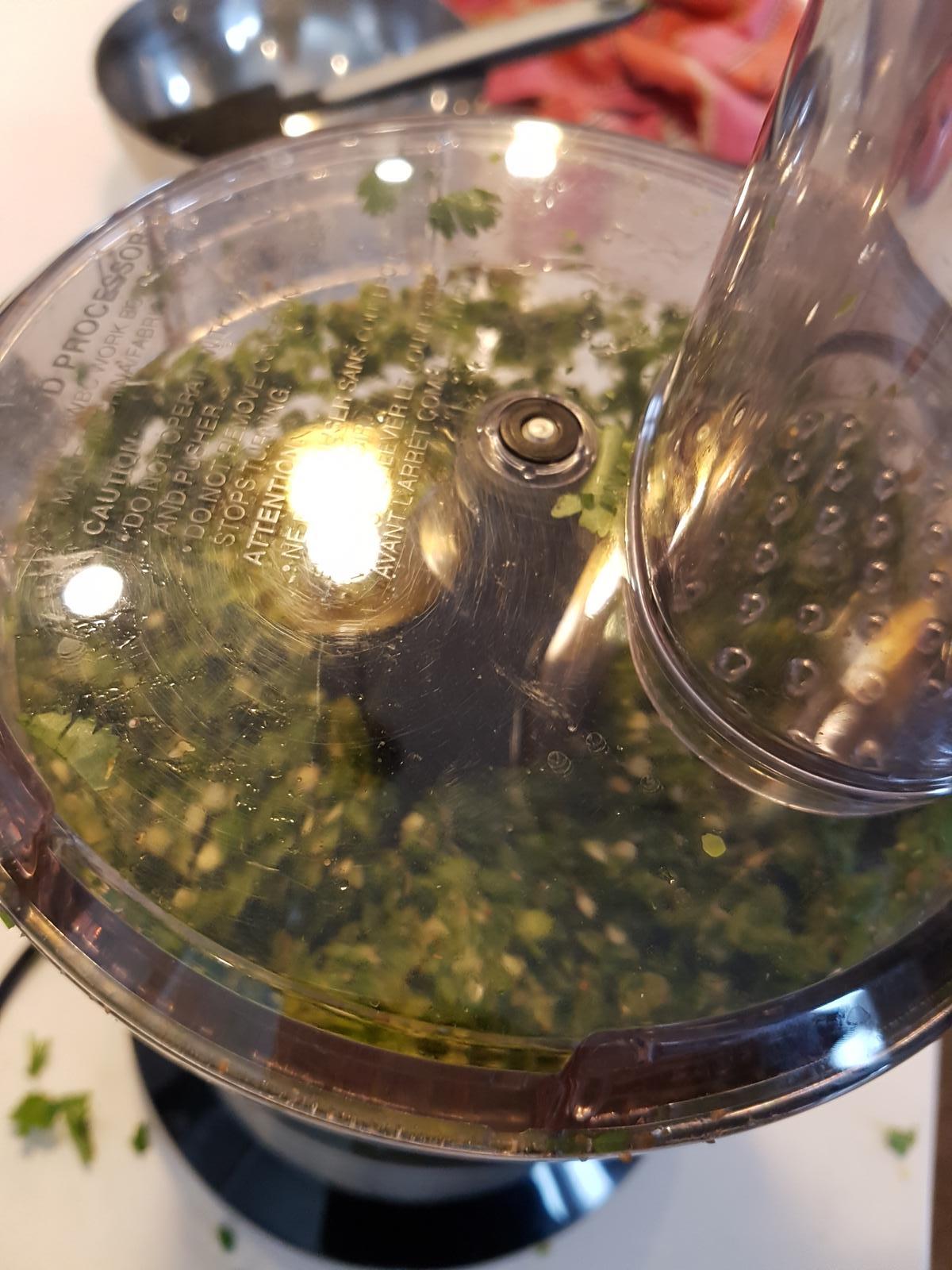 When finished processing, It should look something like this:
Take your finished Paste, and empty into a bowl.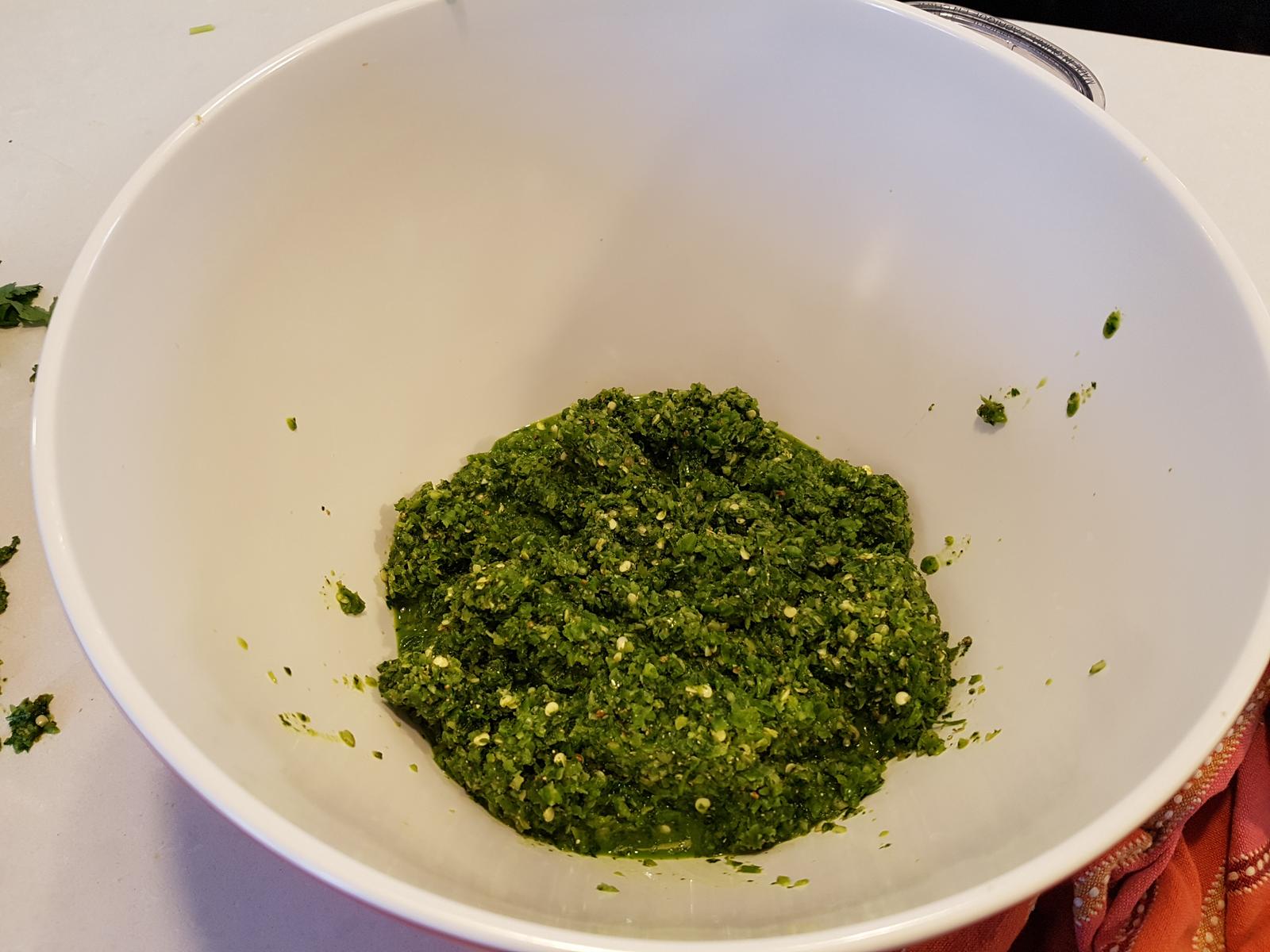 Then, add your canola oil and stir with a fork to combine with your paste.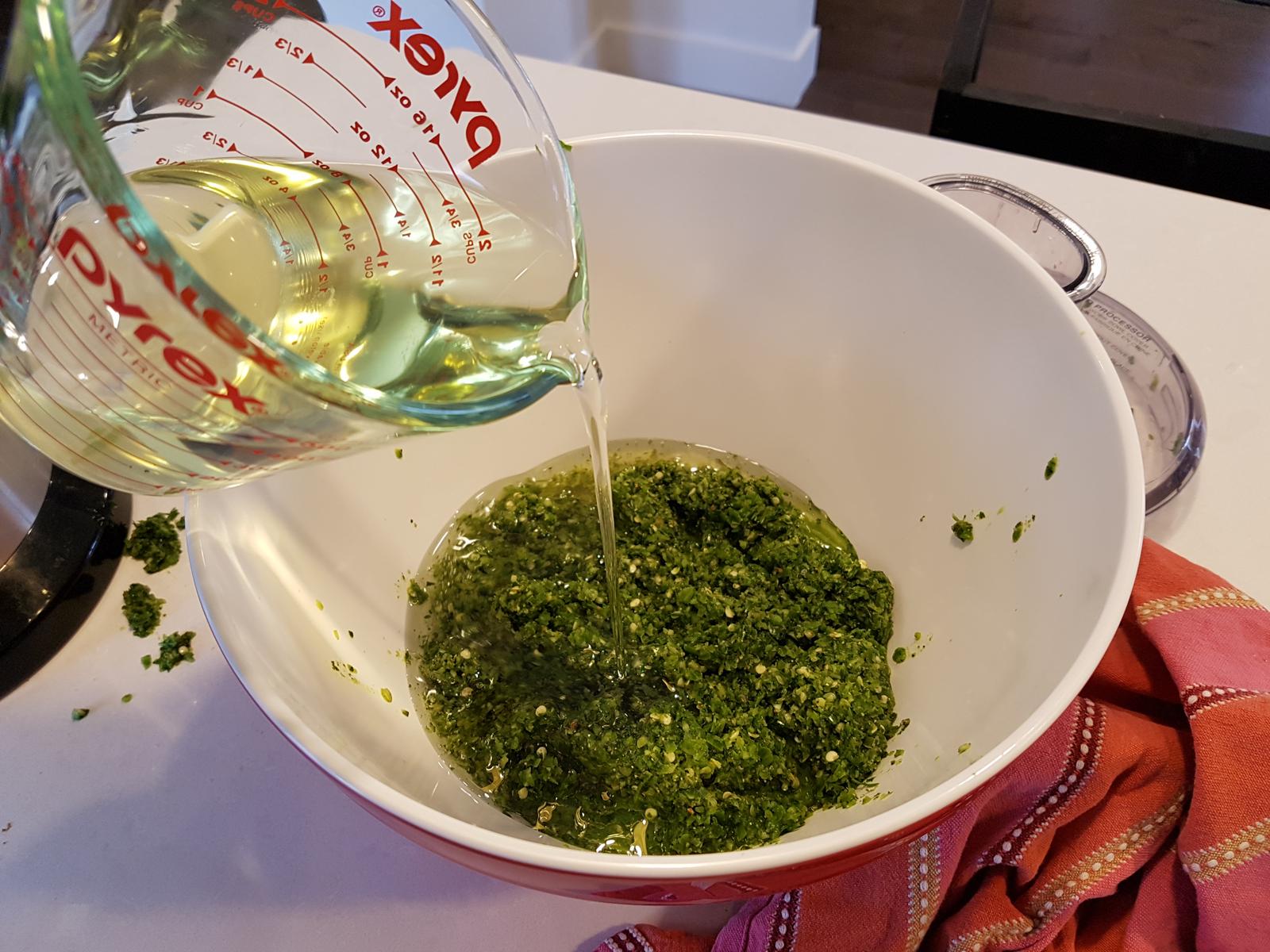 This shouldn't look like a smooth, consistent sauce...it should be greeny, streaky and oily.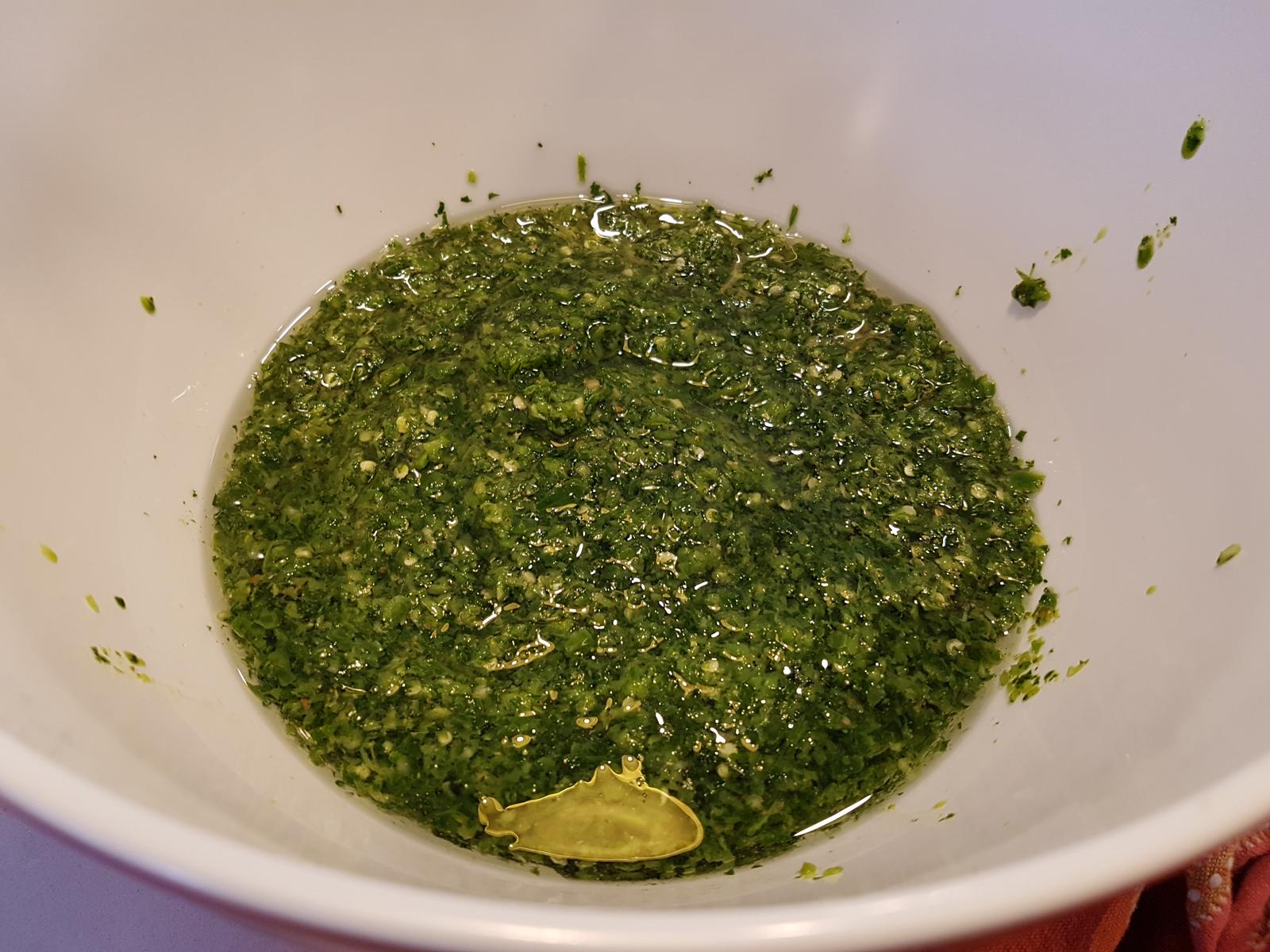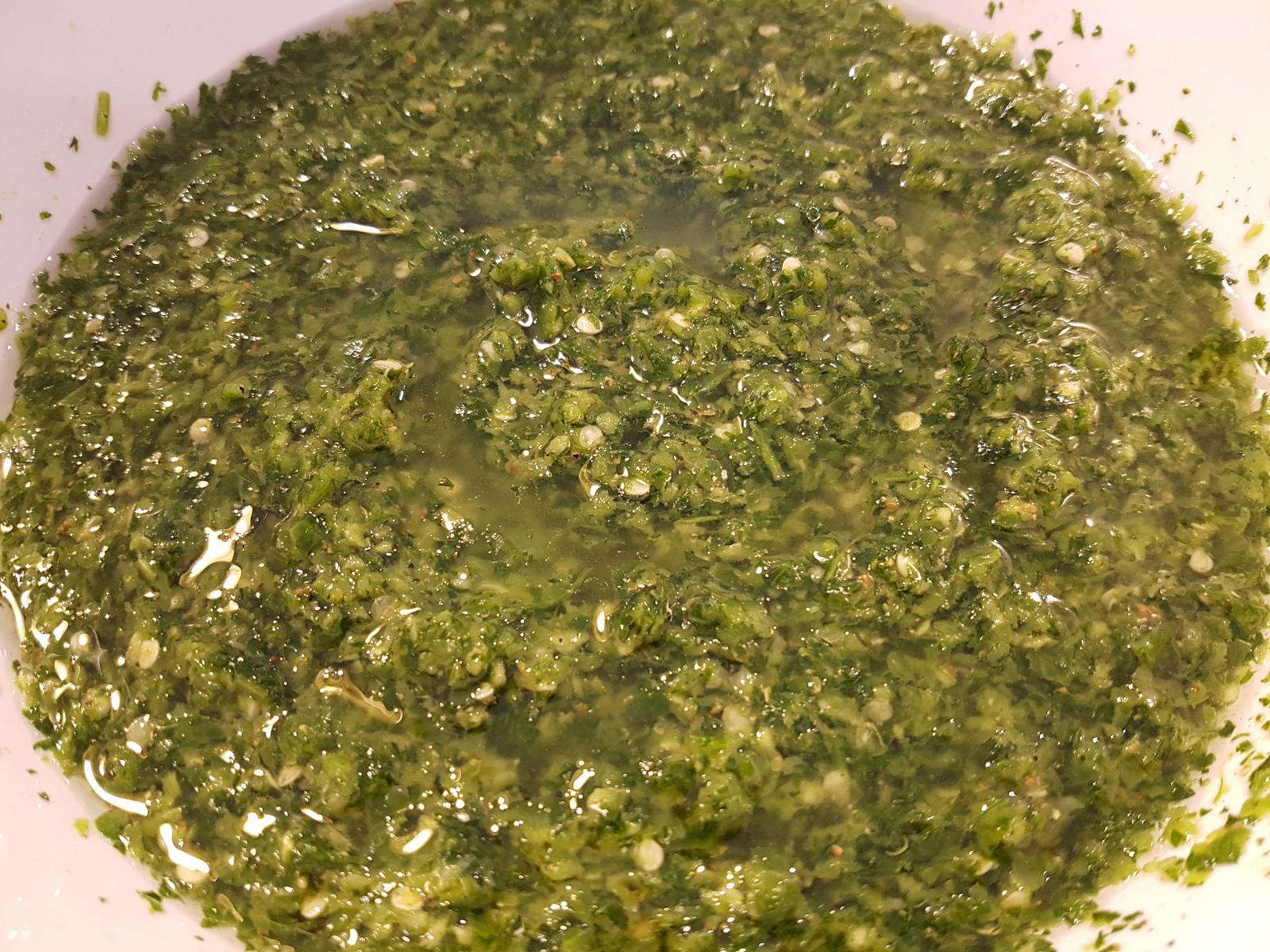 Store in a large mason jar and place in the fridge. Since it's full of salt and oil it lasts for quite a while in the fridge, so don't feel bad about making a large batch.
Serve with just about anything. It goes great with rice and chicken, on eggs, and especially on Laffa bread and hummus.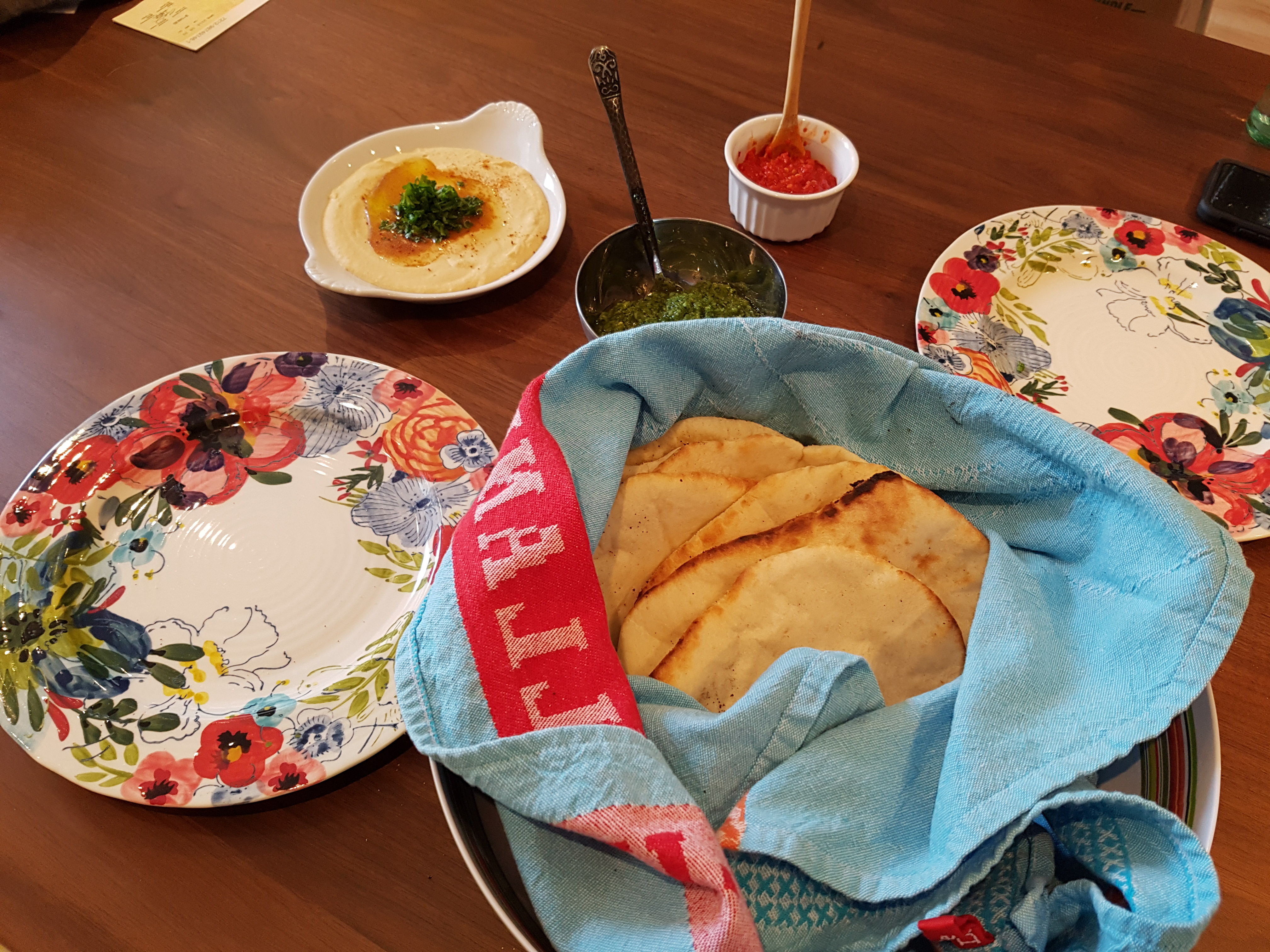 Hope you enjoyed, and I hope someone ends up making Schug because of this thread. I promise you will not be disappointed, and it will become a staple in your diet.