I've always loved the look of the old canoes and recently while looking again I came across a guy who sells miniature canoe kits. (
https://www.canoemodelkits.com
) I thought it would be a great way to build something fun and if it turns out I'll have something to display in my garage that isn't 14+ feet long. He sells a few different sizes and I decided on the 52" kit. I added a few other options on the website and it came out to about $350. Still not cheap, but people spend that on LEGO kits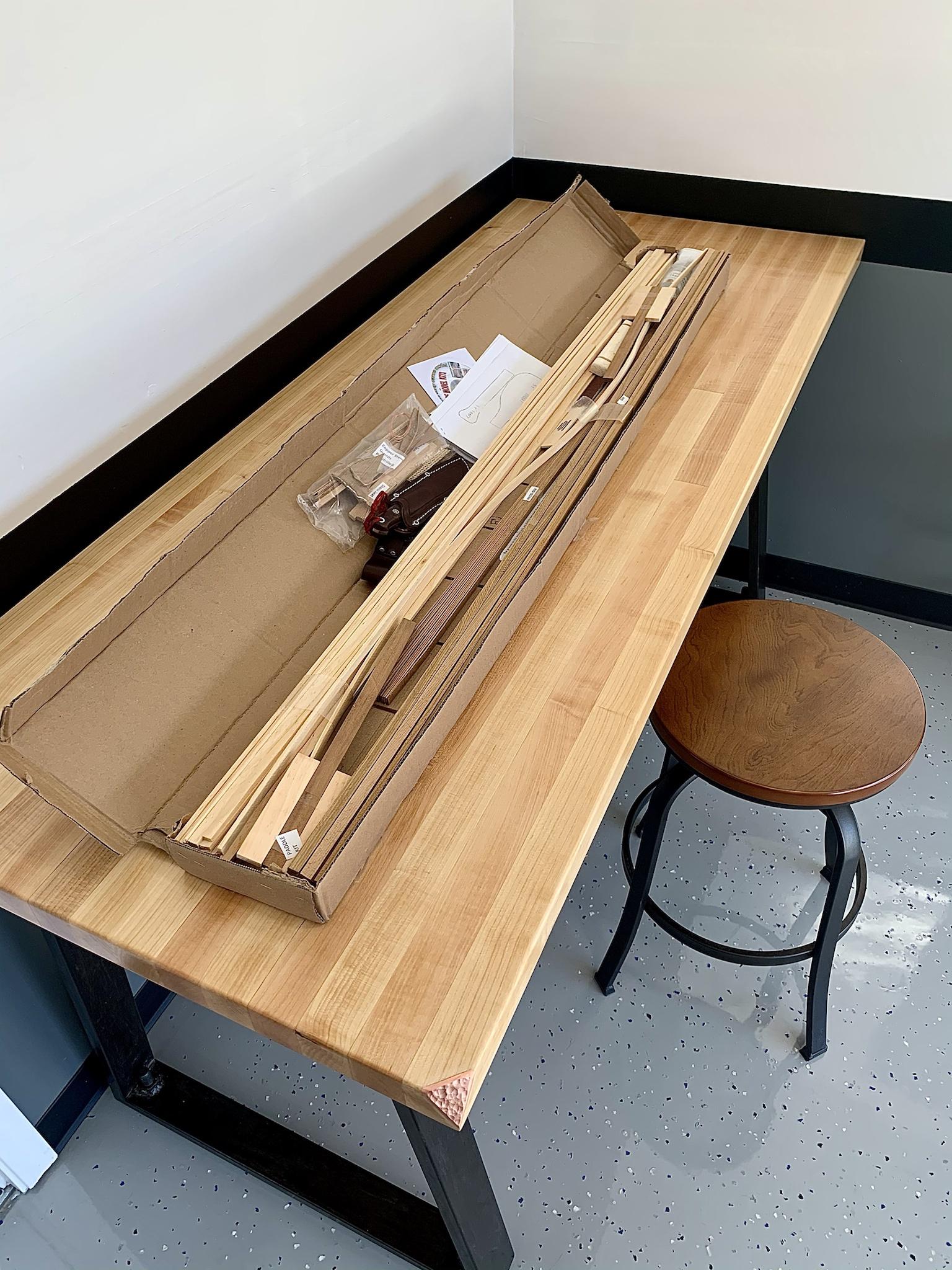 The molds or forms are made out of MDF and friction fit into the slots cut on the flat piece with the respective letters marked. I put them in and got them to where they looked even to me and then hot glued them.
Next I covered the forms in painters tape to hopefully avoid glueing the strips directly to the form.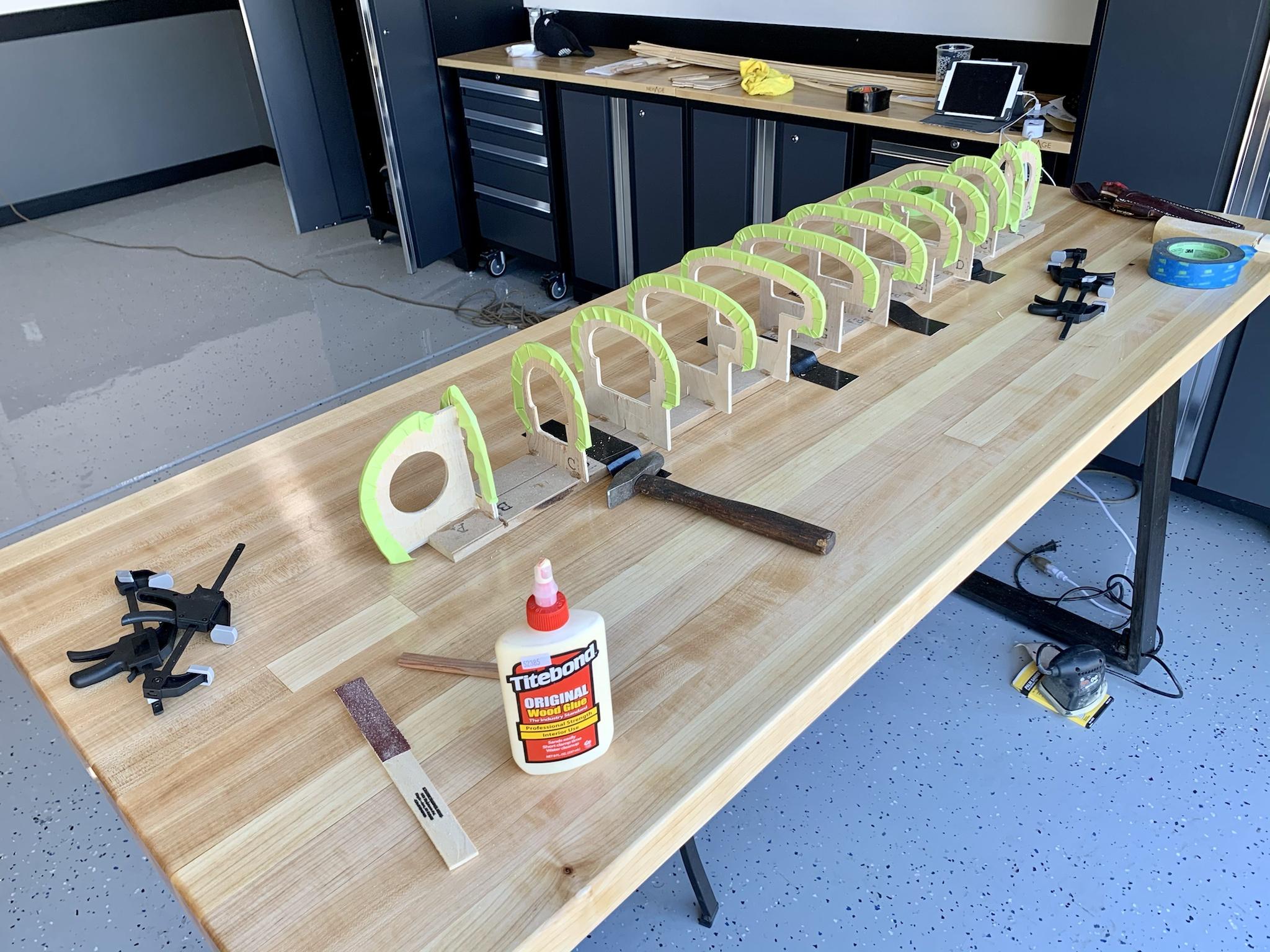 I've always heard them called cedar strip canoes but this is actually mostly pine with some cedar accents. Other than watching some videos on YouTube of people building the real thing I'm pretty much learning as I go and taking my time.
The first strip is called the shear strip and this was more time consuming than I expected. The strips not only bend to form an arch but also bend inward from the center. The 0% humidity here probably doesn't help either and I actually ended up breaking a strip. Not off to a good start. The seller also recommended buying 10-20 of the Harbor Freight 4" sliding bar clamps. I bought 10 and immediately realized they just weren't up to the task. So that didn't help either. Small C-clamps and the threaded style bar clamps worked much better for me. Getting the strip damp with a warm wet rag would have also been a huge help as I discovered later.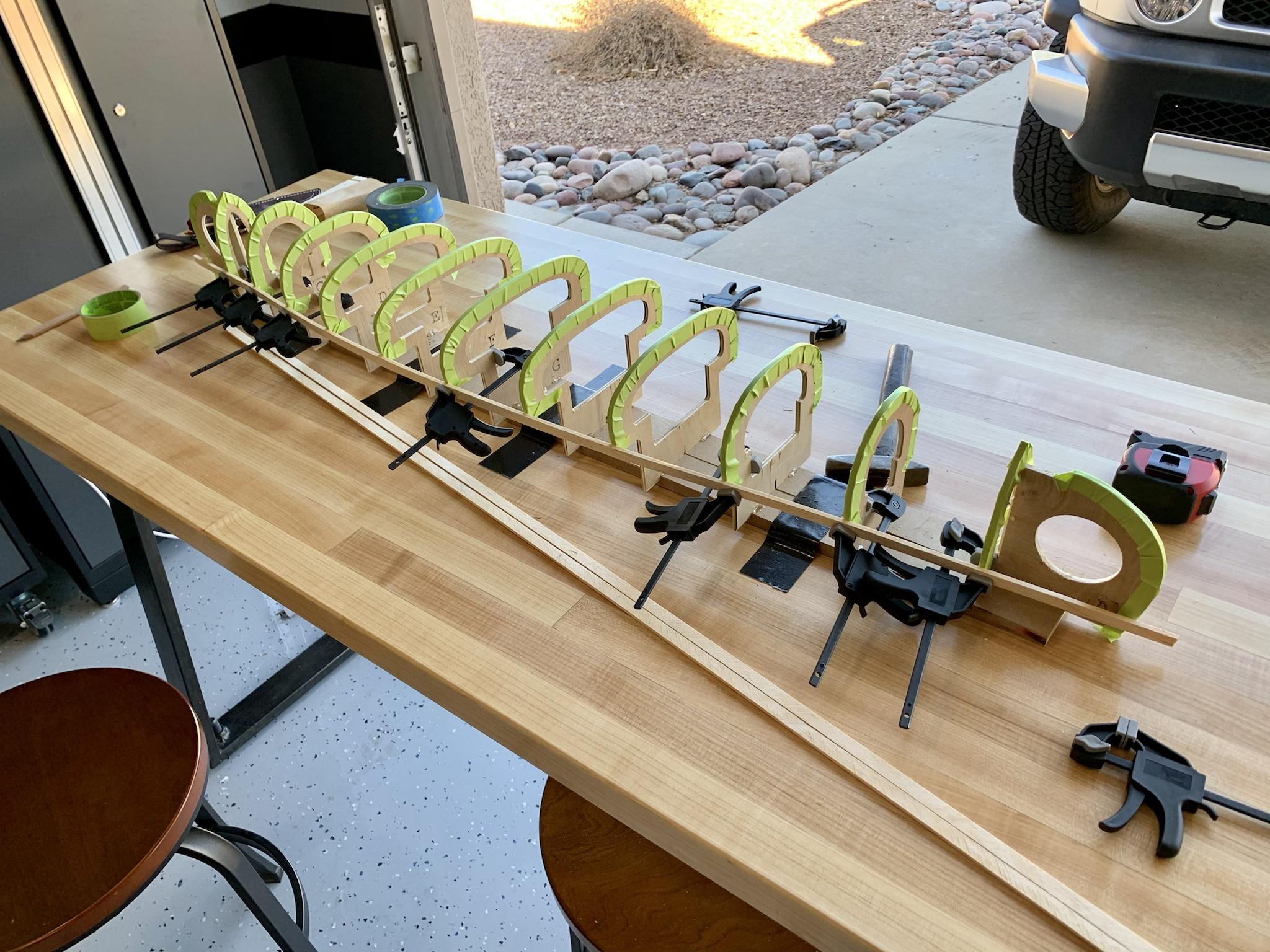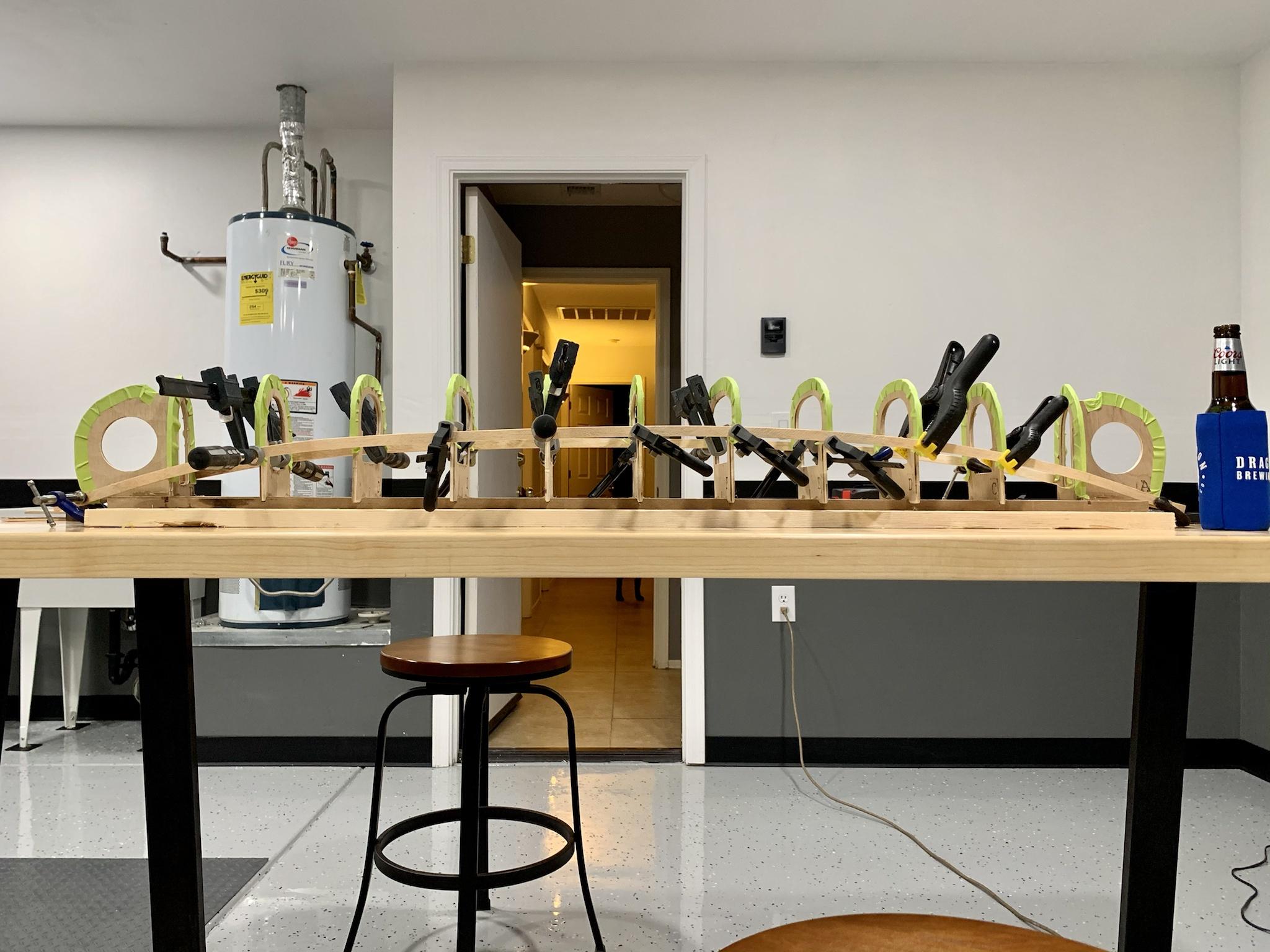 You can put the cedar strips whereever you feel like but the guide recommended doing one as the second strip and I liked the look. This strip can at least be clamped to the strip below which helped.
After one full day I only had 3 strips glued.