I don't know if any of you remember me posting on here, it's been a long while since I have, but I used to be on here a lot posting dating advice and had a few threads about my Guides to Successful Dating.
Anyway, I became a dad on 7/19/2008. It really is the most amazing thing ever. People always tell you that you don't know what it's like to be a parent and love a child until you are one and I found out that this holds a lot of truth.
My daughter Mialee Claire Copeland (Pronounced "My-uh-lee") was born 19 inches and 5 lbs 9 oz. She was about 3 weeks premature as her due date was August 5th. Other than having a low glucose level which caused her to have an I.V. in until her sugar levels came up, and a slight case of jaundice, she was perfectly healthy! We are extremely lucky as she really only fusses when she is hungry or has gas. She sleeps through the night, sometimes 10 hours at a time! If we wake up to her making noises we just have to walk to her crib, give her back her pacifier, and she's right back to sleep. Usually goes to bed around 9 PM and wakes up about 7 AM.
She's now about 15 lbs and is like 22 inches I believe. Here are some photo's of her progression:
1 Day Old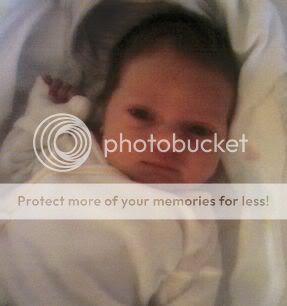 1 Month Old
2 Months Old
3 Months Old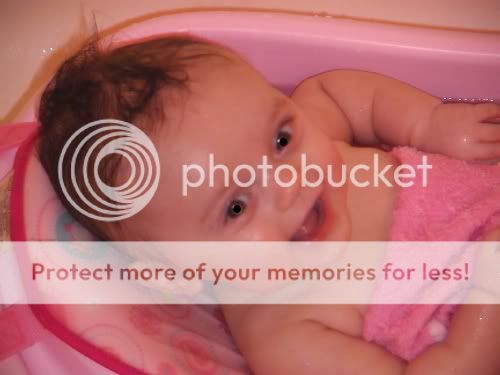 4 Months Old