boat comes tomorrow. decided i should replace the planks on my dock.. well, after pulling them off, i came to see that underneath was a fucking shit show a la
@Fenix
and maloko? is that the dude?
anyway..
started like this: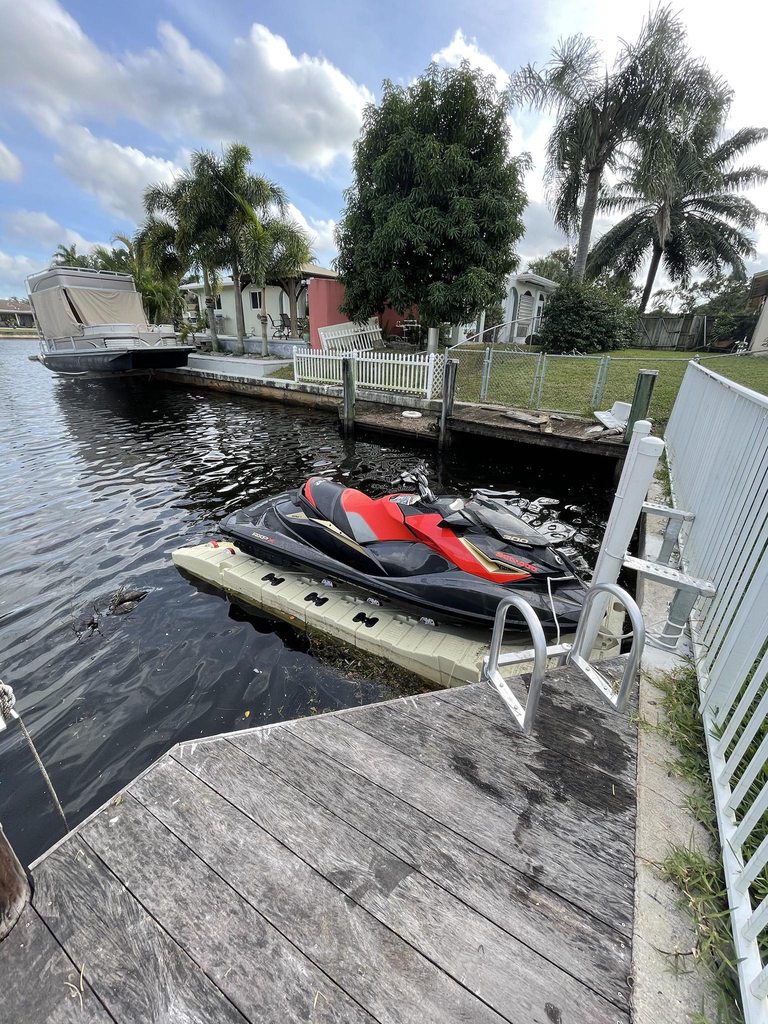 i cut the corner off to make room for the boat and moved the jet ski dock over.
WOOF
i added a third joist and laid down new deck boards.
on to section two.. pulled up the old boards to discover the worst lap joint and general construction ever. no wonder all the boards were bowing and fucked up.
ripped everything out.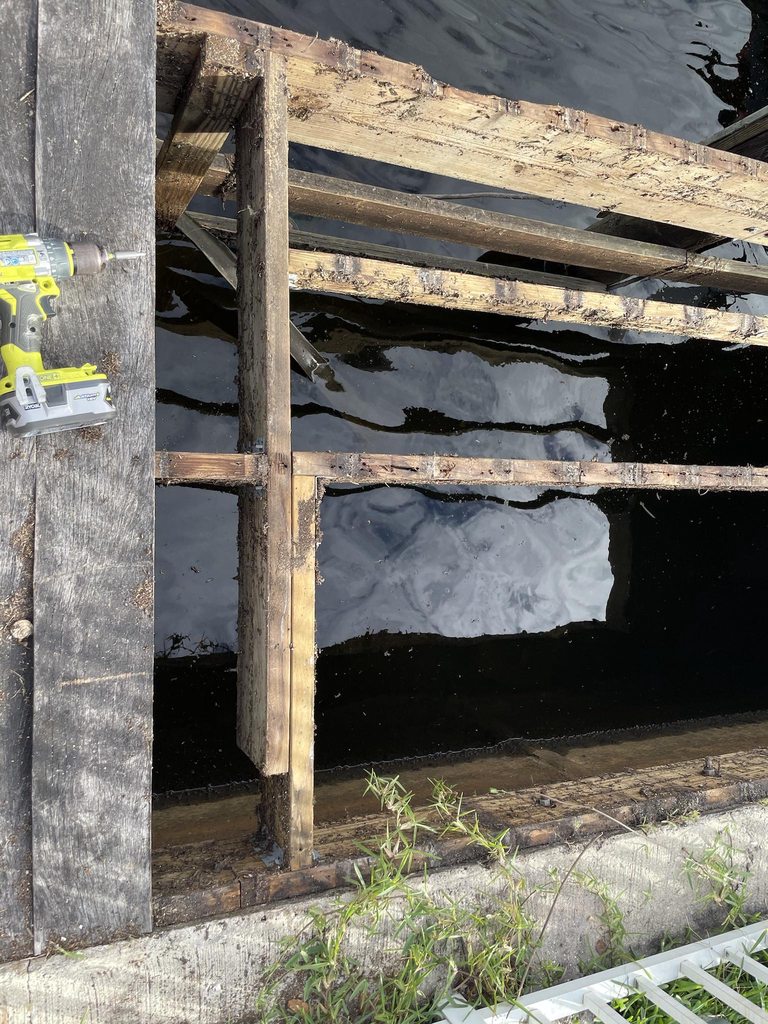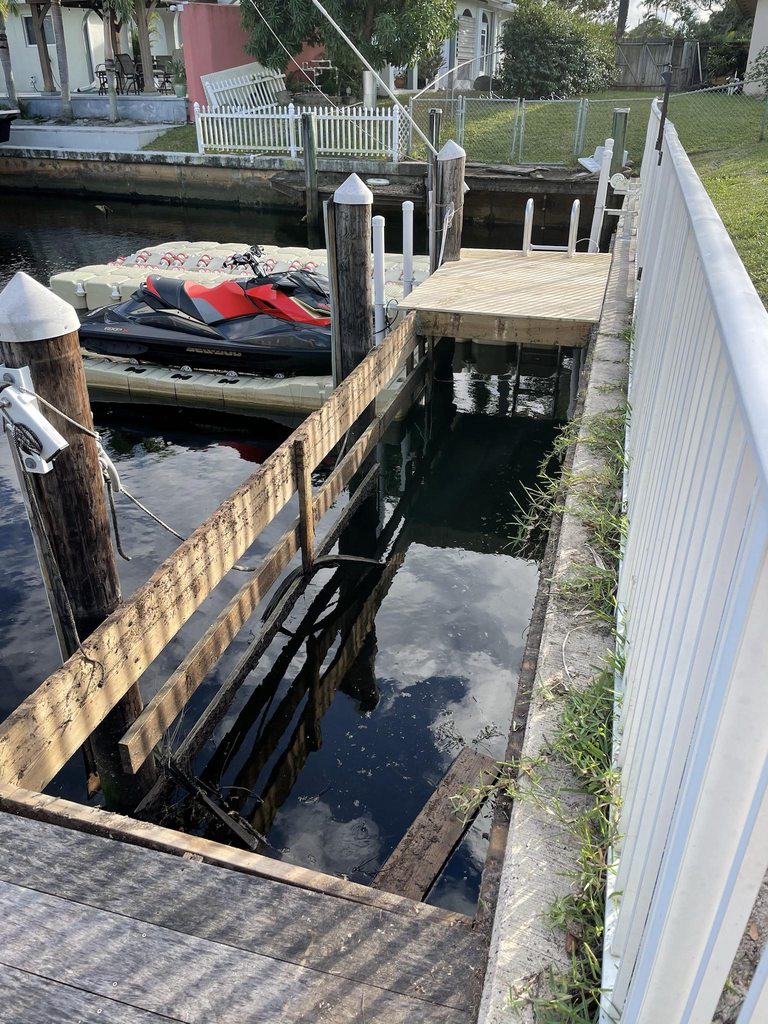 spanned it with double 2x10 and added new 2x8 joists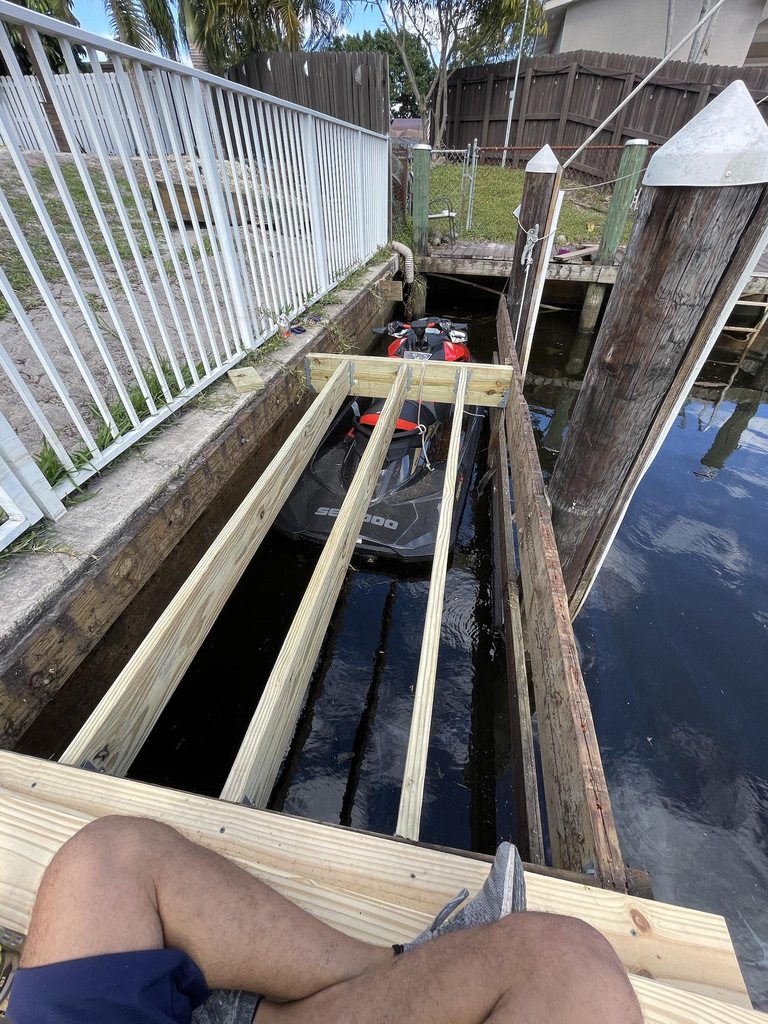 added blocking at the behest of
@whatever
put down new boards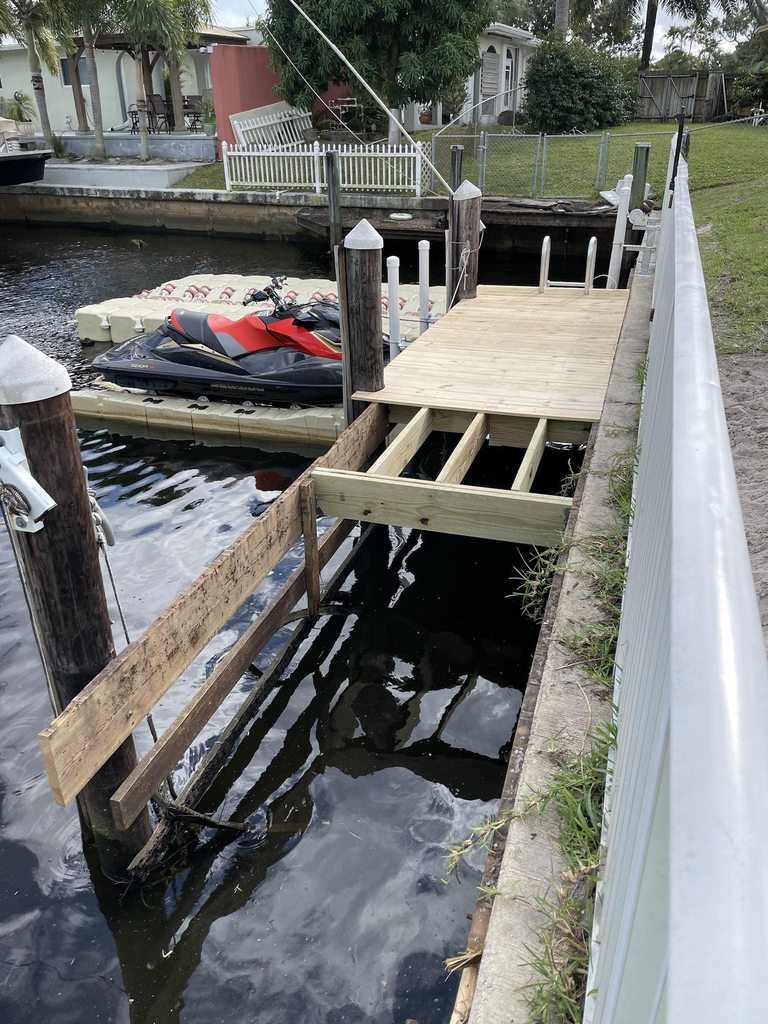 gonna finish it this weekend