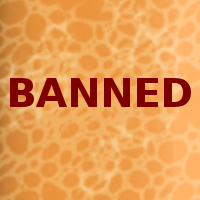 Martha Stewart candy fuchsia on the sewage Buick
Had a lot mulling around my undeniably thick noggin lately. Been analyzing a lot of my own personal problems, mental, physical, otherwise. Been doing a lot of reading, educating myself, listening to podcasts, really just trying to make sense of a lot of things that are going on in the world in addition to my little microbubble I blow out of proportion.

And it got me thinking, I'd really like to just get away from everything for a little bit. When someone is heavily drug addicted, the only real way to ensure change is to ship them off to rehab; see ya later, you're now trapped at some house on some farm in buttfuck nowhere in another state, no drugs anywhere to be found, welcome to fucking reality chump. It's brutal and shocking, but it's what the system needs.

So I'm going on 6 days without cigarettes and naturally I'm falling into a health kick. Blablabla I've been killing myself in every which way I possibly could since forever. Hell, I even realized I have not been breathing right my entire life.. probably the most fundamental to life thing, I've been doing wrong. So let's address that right? Simple, force myself to breathe out of my nose 100% of the time, even if it feels like I can't. Practice breathing techniques to clear the nose (Buteyko technique actually really fucking works; normal inhale exhale, pinch nose hold breath for min 15s, inhale but arrest overcompensatory breathing by the second or third breath, BAM nose fucking clear like you loaded it with vapo-rub - magic). Tape the mouth shut at night if need be. Open the chest, breathe deep, tickle the bottom of those lungs, inhale the natural NO and welcome a proper deliverance of oxygen to every essential organ that's been robbed for thirty years ever since you were brought home from the hospital into a second hand smoke chamber.

I've been reading all about the psychological effects of modern day life, how everything that is presented towards us is done so using our own psychology against us, to exploit our primitive mind in ways we cannot even comprehend or process on a conscious level. That's kind of scary. Then there's the aspect of all the foods we eat and how horrific they are and the cascading slew of deleterious effects.

How do I get away?

No internet, no notifications, no emails, no comments, no checking my phone before I've even taken my morning piss, no phone, fuck the phone and the intangible connections I cannot live a few minutes without. No garbage overprocessed food, let's just eat natty as fuck off the land. No coffee, no supplements, just fucking WATER and natural food.

All these things that make our lives fundamentally easier are fundamentally destructive mind body and soul

Is it a matter of just being man enough to put everything down for a week and pretend like the internet and power has gone down, and chicken fingers no longer exist?