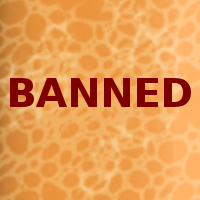 vr6dub can't cook chicken
I see him hating on everything and acting all badass... this can't be real, can it? Cliffs of thread:
Yes, it is nwMariner.
Another picture was posted of him in a sweatshirt. He claimed it was "stretched" as he was never that fat.
I gave him the option of saying it was him, or I would out him.
He continued to deny it.
I told him I would post his photobucket account.
He claimed he didn't have one and that some one made it just to save pics of him that he posted on OT.
I posted it.
He still says he was never that fat and that it's edited.
He claimed that there is no one in that shower.
Then he said maybe there is - he doesn't know, he's always drunk and that is an old picture.
He claims this thread didn't bother him.
Then he posts this:
Ok, here's my basic philosophy on OT: OT is the one place where I can say WHATEVER THE FUCK I WANT AS SOON AS IT COMES TO MY MIND....because.....

....I don't know any of you, don't want to know any of you, never will know any of you, and, most importantly, none of you know me or ever will know me. And therefore, I DON'T GIVE A SHIT WHAT ANY OF YOU THINK OF ME.

This thread had me pissed the fuck off for about fifteen minutes, and then something came up and I had to step away from the phone and I almost completely forgot about it entirely. So when I came back later, I decided I just didn't care, and thus my responses.

I troll the shit out of OT when I'm taking a dump, or otherwise bored and filling time. That's it. Every once in a while, I decide to share a little something of my life. I do it because it's entertaining to see the responses...the love, the hate, whatever...all of it. I tried posting shit over at Xerq, and all I got was "nice pics." BORING. So I came back here, because at least here people say what they're really thinking, even if it isn't nice. I also like to share my advice from time to time. Some people appreciate it, other don't, or disagree. I don't care because, guess what, it's worth exactly what you paid for it.

You want the truth, I have no fucking clue if that's my wife in the shower....probably is. I don't remember her being there when I took the pic, but shit, it sure looks like it. As for the "stretched pic", I immediately looked at it and assumed it was stretched or something, because, well...that's what it looked like to me. If it is, so be it. I guess I was fatter for a while there.

I've posted my height and weight, and it's completely honest. If you think I'm fat...so what. I don't, and neither does my wife, and that's what matters to me.

It does bum me out that some people here choose to do "call-out" threads....not because I don't think they're funny....hell, that pic of me is fucking hilarious, and this thread has been entertaining, even to me...but because they tend to end with someone breaking Rule #1, which to me is the absolute cardinal rule of this place. If you take shit IRL, you should burn in hell. It undermines the whole point of OT; brutal honesty and severe prejudice.

So, if you hate me, I really don't care, because honestly, if you changed your avatar, I probably wouldn't even recognize you the next time you post. I've been here for twelve and a half years now, and this shit isn't going to run me off. If anything, it only make me care even less about whether or not you'll be offended when I say your shoes, car, wife, or tattoos are shitty. (Formz has stupid tattoos, btw)

Peace out. I'm gonna go pop a $50 bottle of wine, enjoy the evening on the deck, and probably fuck my wife on the patio furniture.
Now he's avoiding this thread, much like he avoided a dentist his entire life, like the plague.
Last edited: