So I had a go at shooting my first concert the other night. The first band (first few pics) was my friends band It Came From The Sea (Hardcore) and the rest are the band that played after them, Vendetta Spoken (Metal) who asked me to take some pictures "since I was there already..." I said sure, and I'm glad I did, I think they turned out pretty well!
These were all taken at one of the Indian Casino's here and the place was dark as a cave. It Came From The Sea (ICFTS) stupidly told the light tech to turn down the lights before they went on.

mad

I was shooting at between 1600 and 6400 ISO with a 40D and a 1D2. Thankfully Vendetta Spoken had stage lights, and best of all, a smoke machine!
I threw a 550EX on a super clamp with a radio trigger behind them and when it hit that smoke it made for some cool effects IMO.
Here are the pics, tell me which ones work and which ones don't!
1. (It Came From The Sea)
2.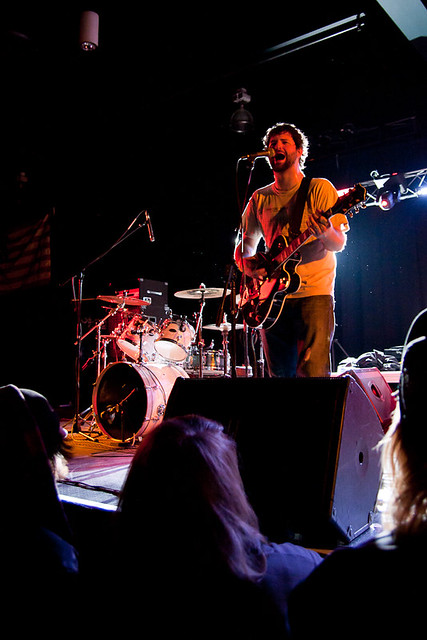 3.

4.

5.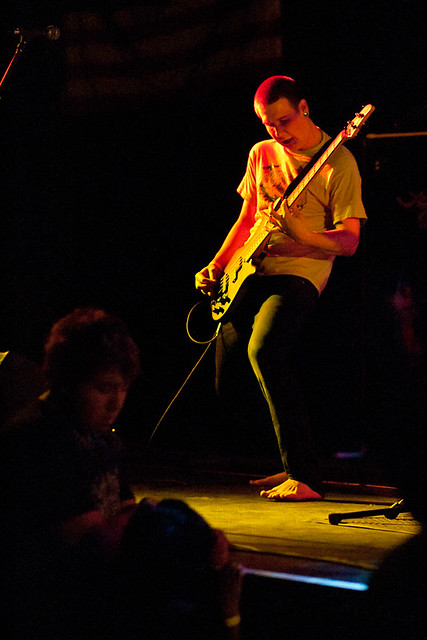 6. (Vendetta Spoken)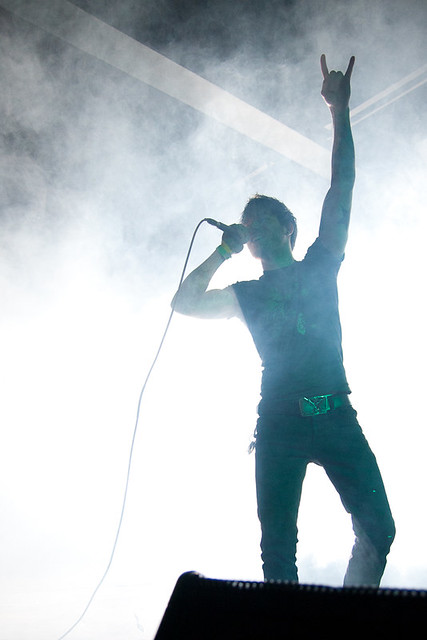 7.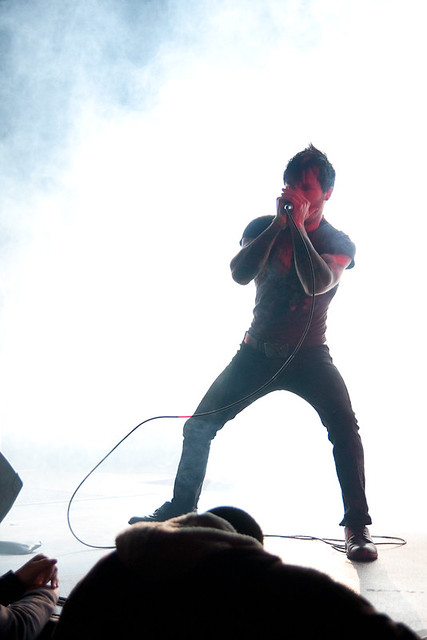 8.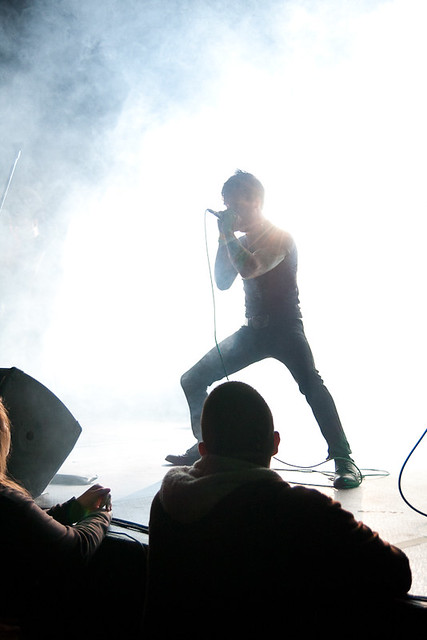 9.
10.
11.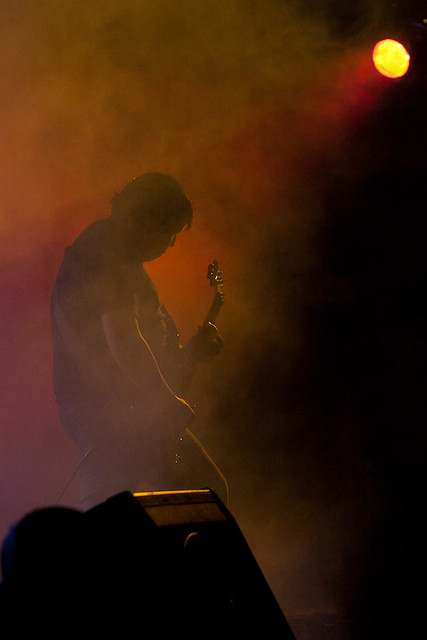 12.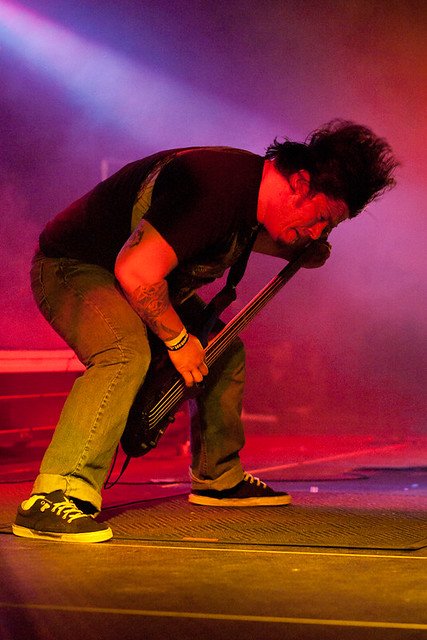 13.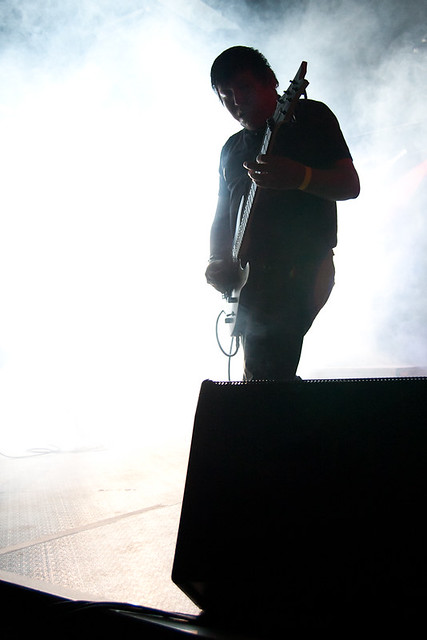 14.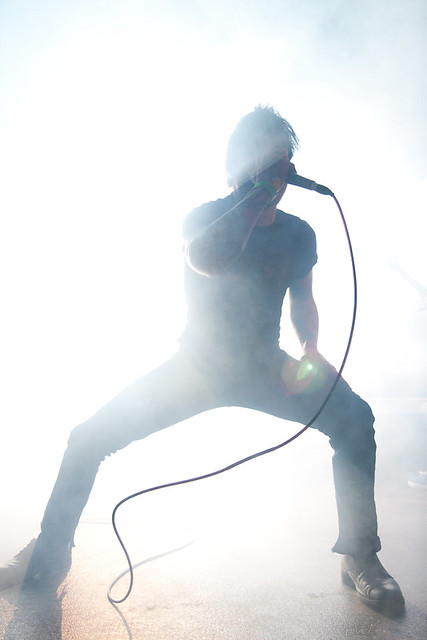 15.
16.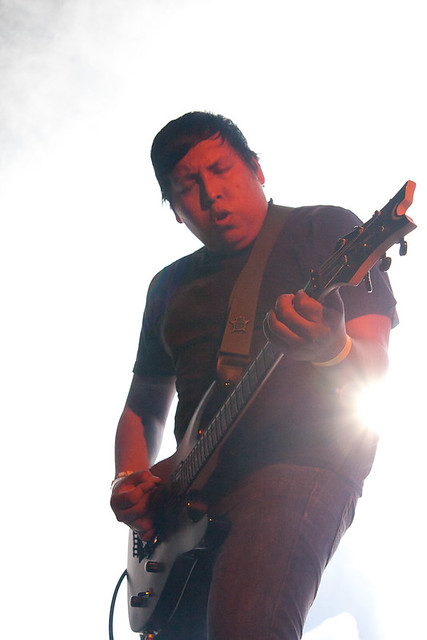 17.

18.
19.
20.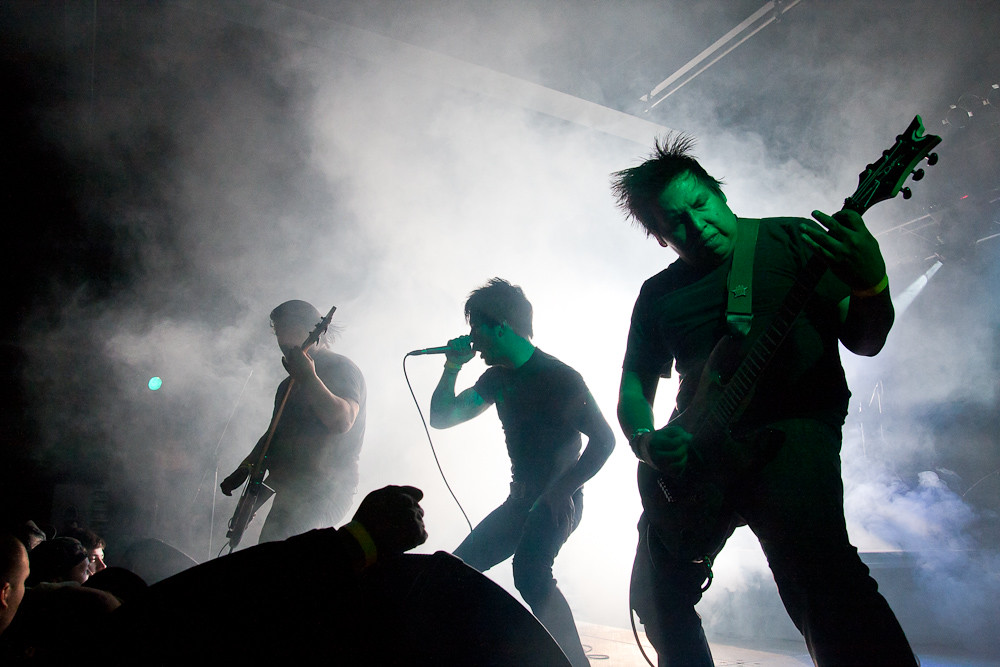 21.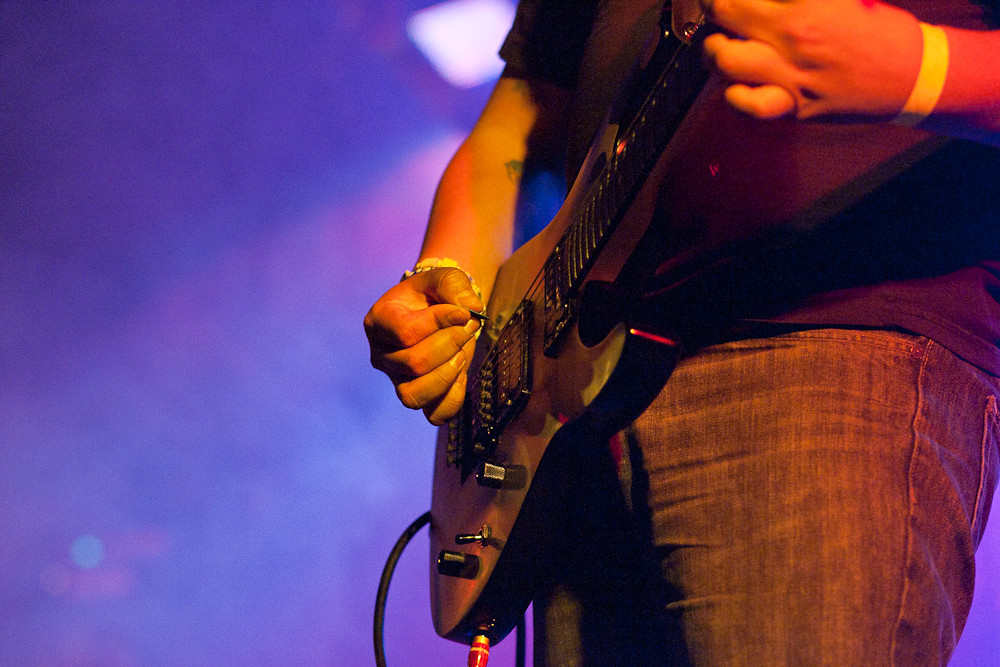 22.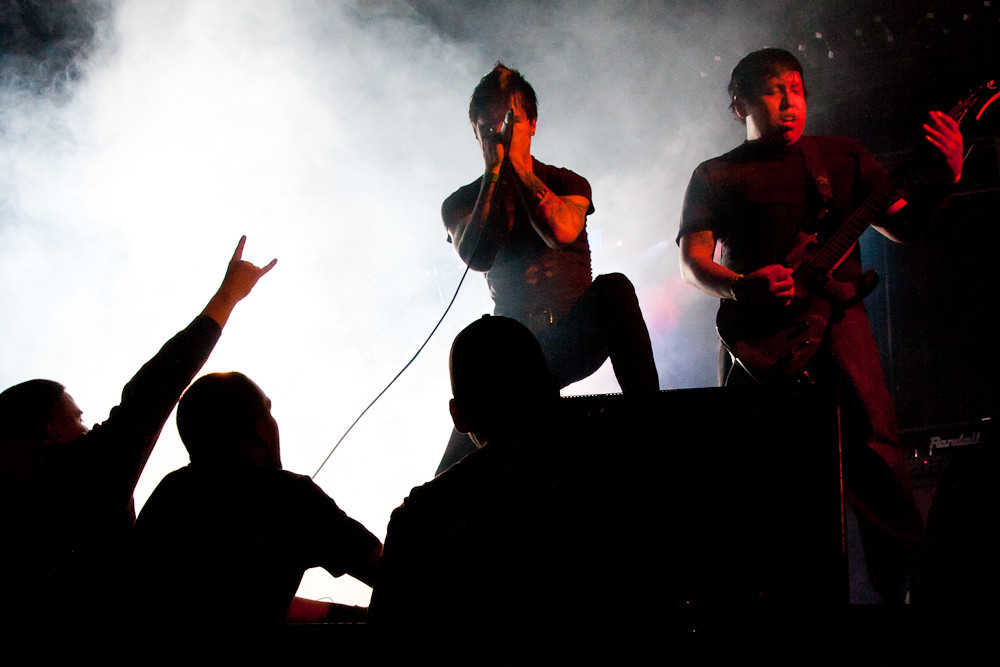 23.
The good news is both ICFTS and Vendetta Spoken want me to do promo pics for them, and have me come to more of their shows. Not to mention the leadmen for both bands are huge into the local music scene and are probably going to get me 10x more work from recommending me to the other bands around here! I'm pumped!
Link to the set on Flickr.
http://www.flickr.com/photos/quickphotos/sets/72157626605860011/