We will likely do the same.

I plan on making a thread regarding the home renos, as it's a huge project and I think it'll be a fun thing to do and keep track of. I'd appreciate any additional help when the time comes, you've been real helpful in this thread.
my running document on considerations. some apply to reno.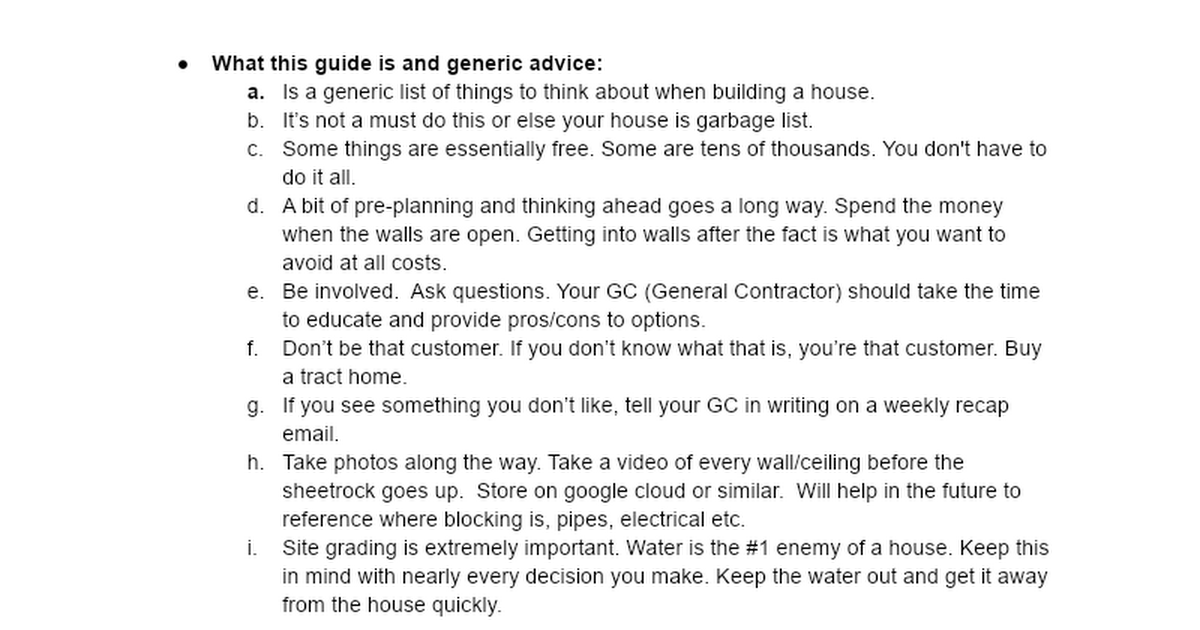 What this guide is and generic advice: Is a generic list of things to think about when building a house. It's not a must do this or else your house is garbage list. Some things are essentially free. Some are tens of thousands. You don't have to do it all. A bit of pre-planning and thinking a...

docs.google.com