blah blah blah
OT Supporter
When I bought the current house that I live in, it was intended to be my "starter" house. It was not that expensive and was just a run-of-the-mill tract home. Even though I have done well professionally, we never got around to moving. Instead of upgrading I bought investment homes, and vacation homes -- all the while living in the "starter house" for over 20 years. Recently I started toying with the idea of buying my "retirement" home -- single story in a quiet, walkable area. In that process I started to think "What's wrong with this picture? I'm going to move from my starter house to my retirement house. Where did I get to enjoy all my years of hard work?"
So I'm taking a detour -- just closed on my "dream" house. Since this is OT where everyone is a multi-millionaire, I'll point out that this house is half an acre in the heart of the silicon valley so real estate values are crazy high.
One fun fact, I negotiated that the seller include all TVs and the whole house Sonos system as a part of the deal. I didn't realize that there are 10 TVs in the house, all of them could be featured in /r/TVTooHigh.

Let me take you on a tour of my new house... note, the current furniture in the house is not really my style. Will go with more of a midcentury modern look.
Front of the house, 3 car garage and parking space for 9 cars.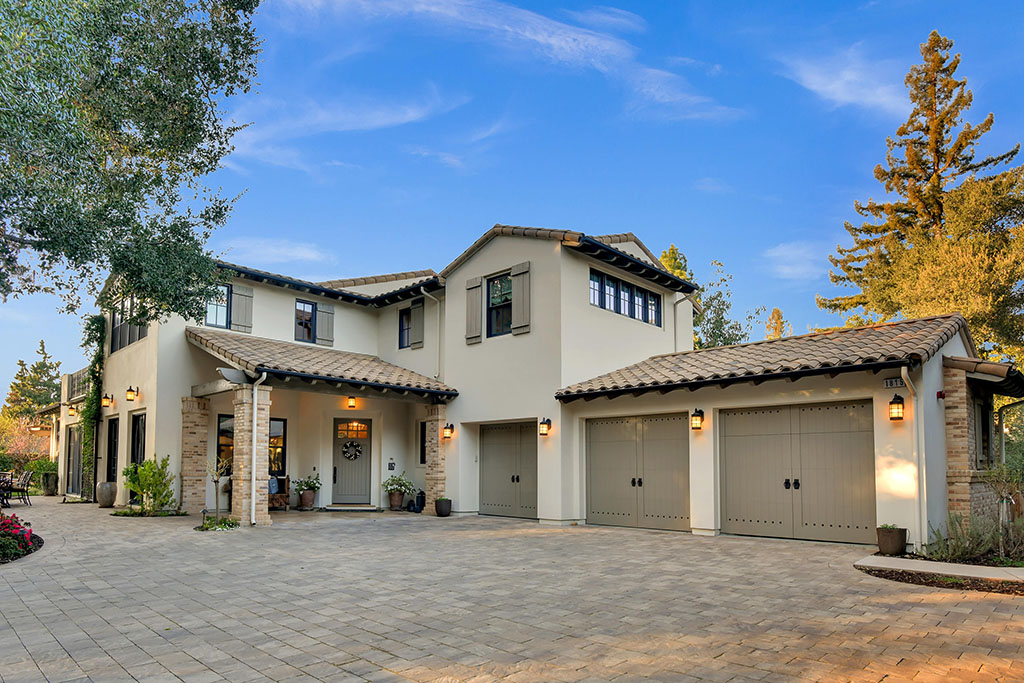 Side of the house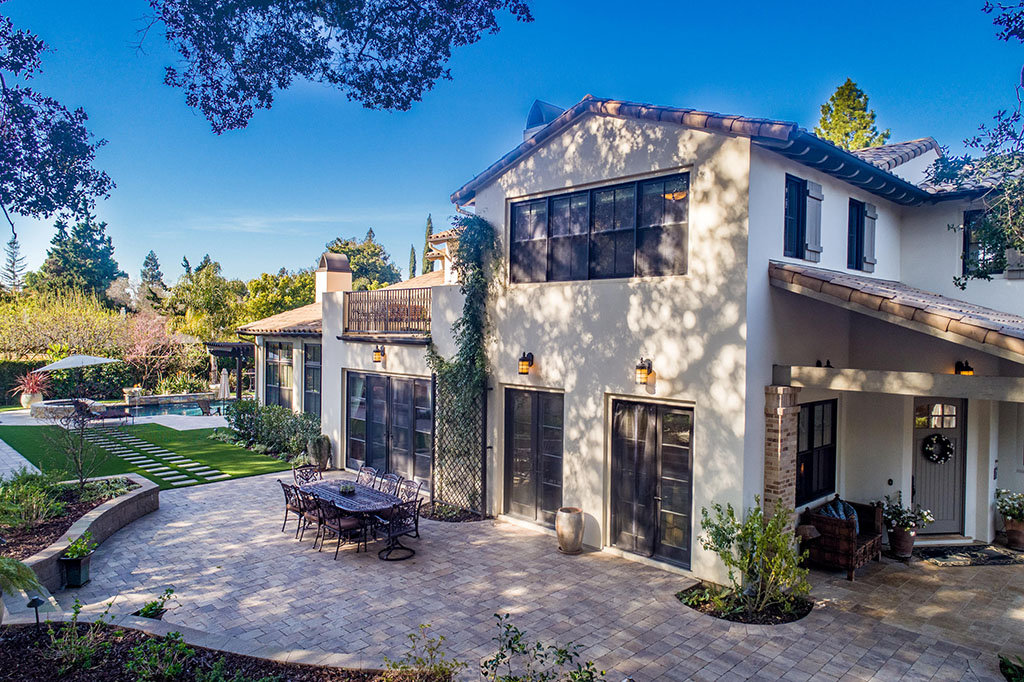 There is a beautiful city-protected heritage oak tree on the property
Coming inside, there is a 300 bottle temperature controlled wine "room"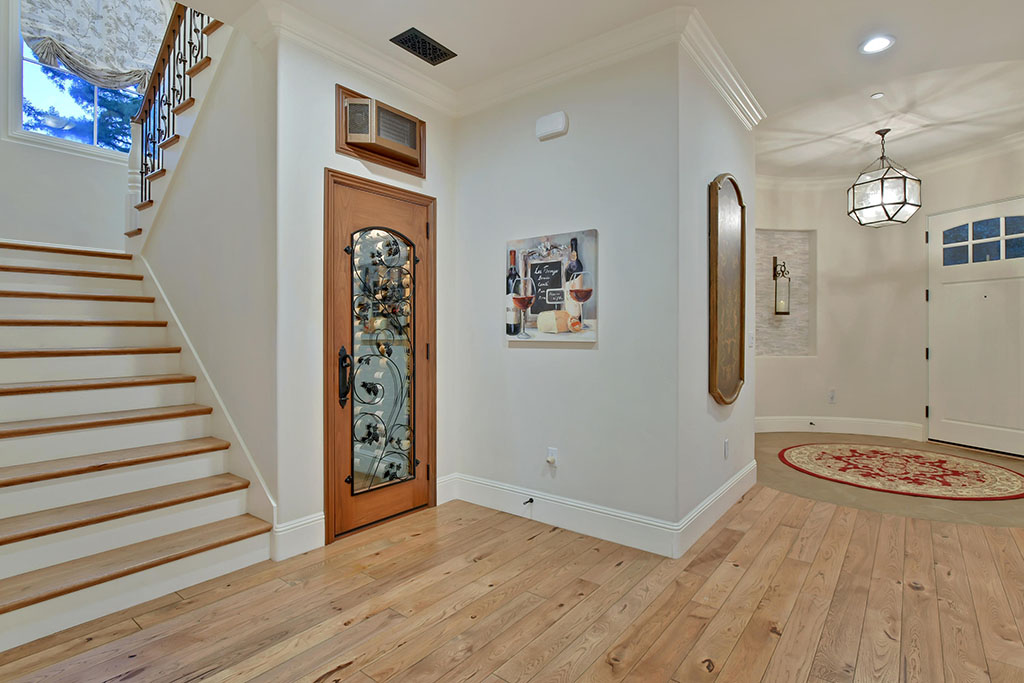 Kitchen, thermador appliances. behind the range area is the pantry. You can see the first of 10 TVs -- this is probably the only one at reasonable height. I am buying the bar stools and informal dining table from the previous owners.
Informal dining area that leads to the outside covered patio.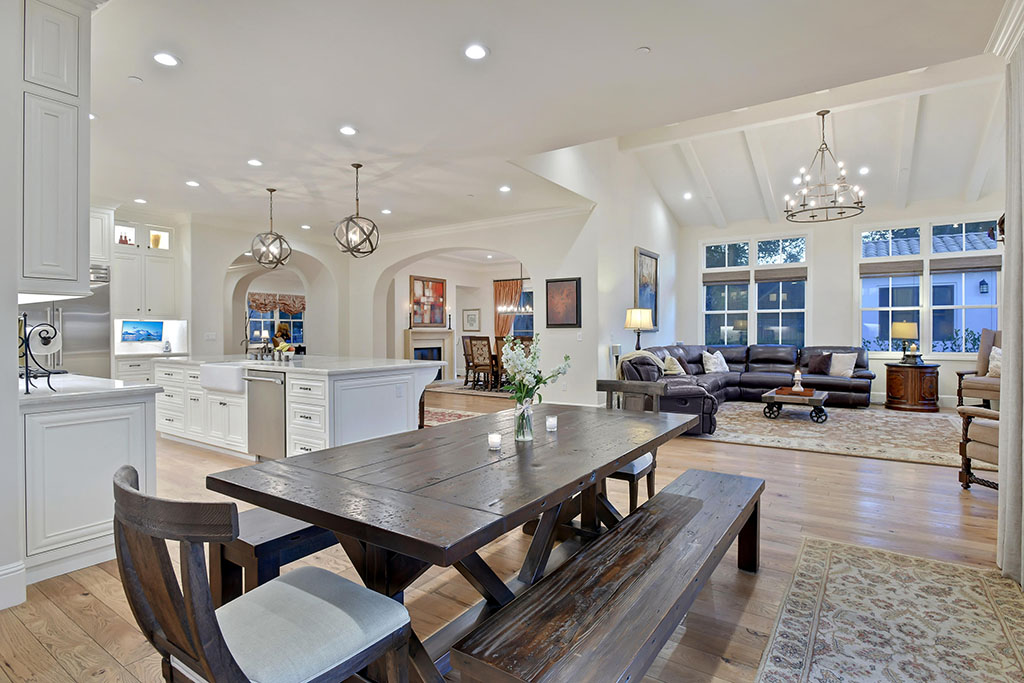 Family room. TV too high!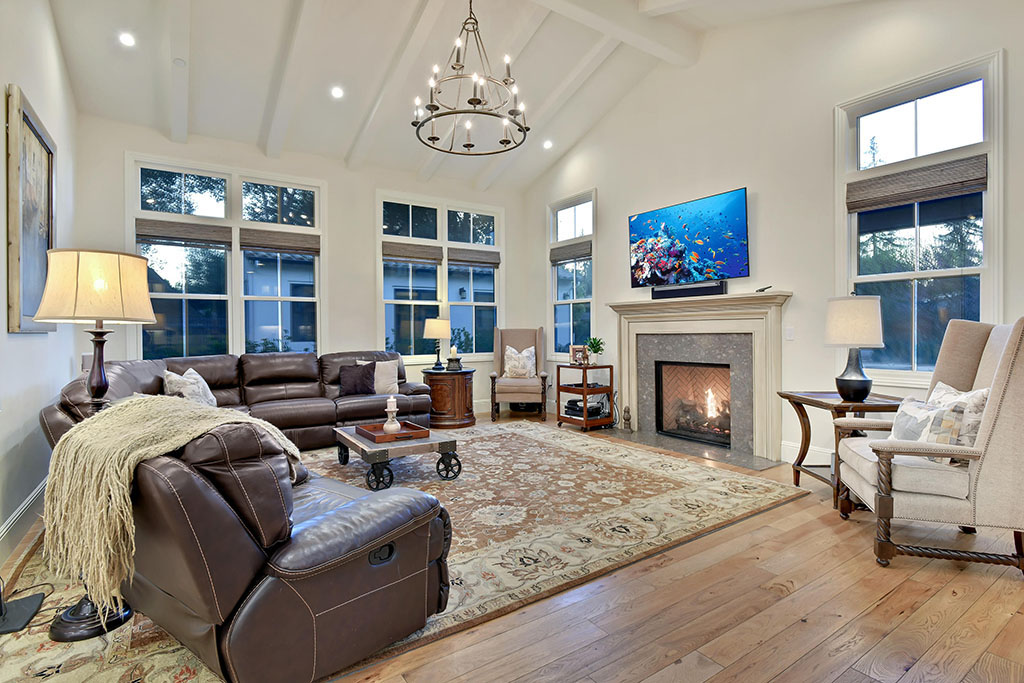 Master Suite, doors lead to outdoor seating area overlooking the oak tree. TV too high!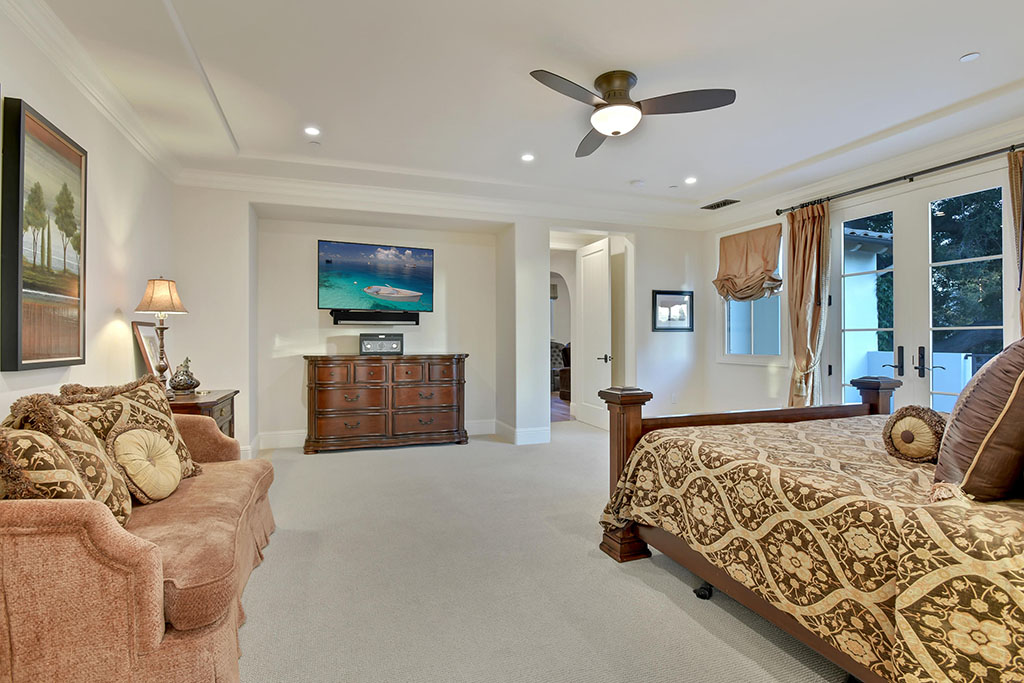 Master bath. LOL it's bigger than my current bedroom.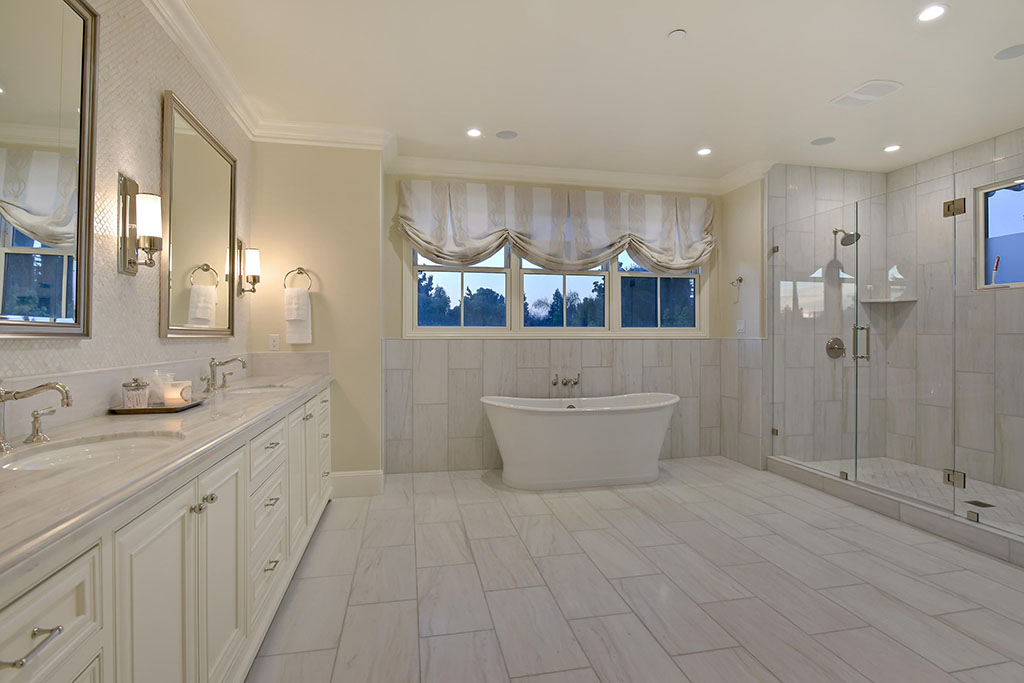 Master bath TV -- too high!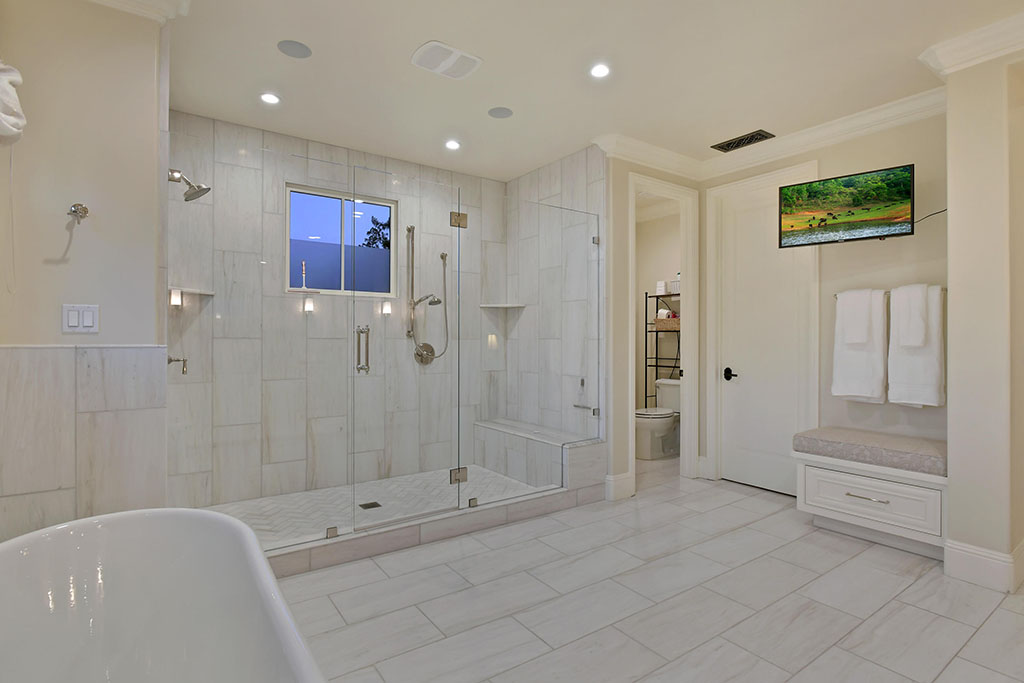 Home Theatre Room. I am going to convert this to an office by having sliding frosted glass doors installed.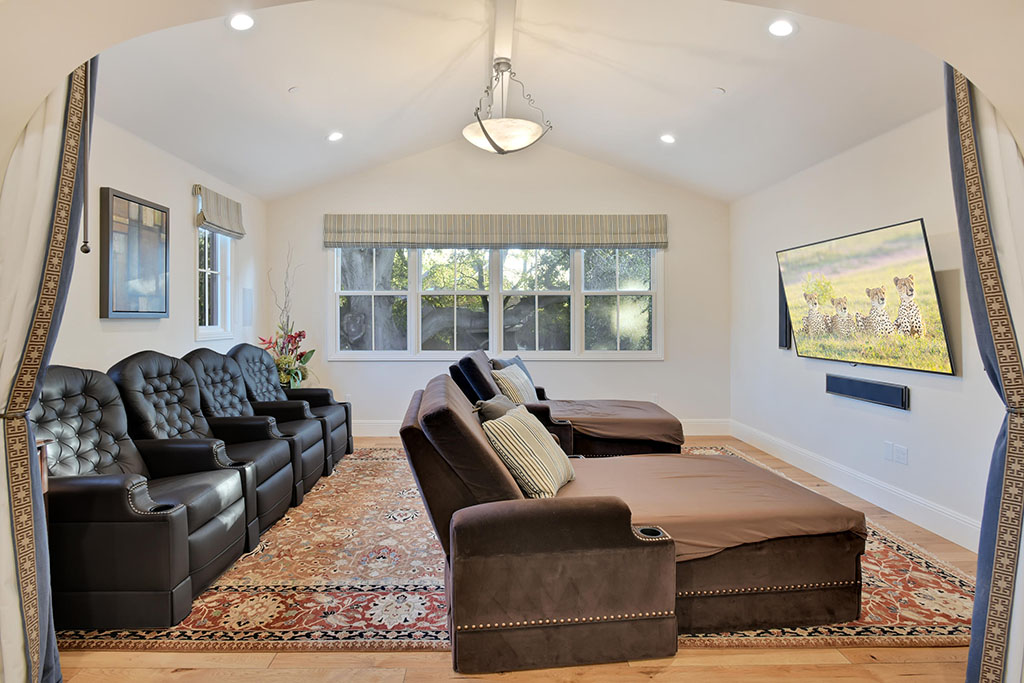 And here's the reason I bought the house. Forget the house itself, it was the backyard that sealed the deal. House is coming with all outdoor furniture shown.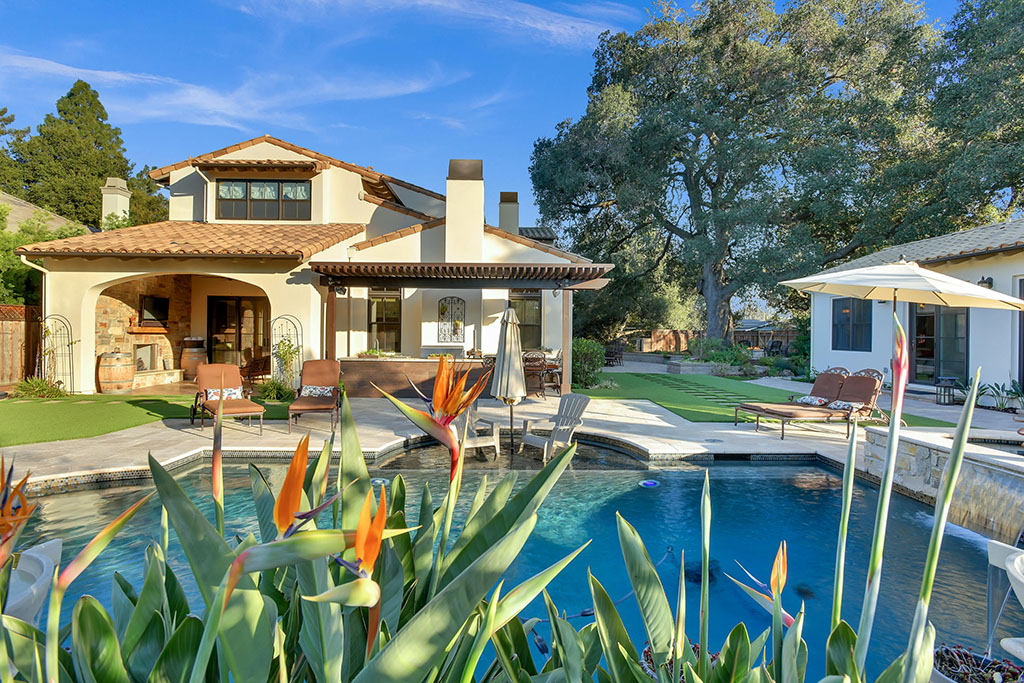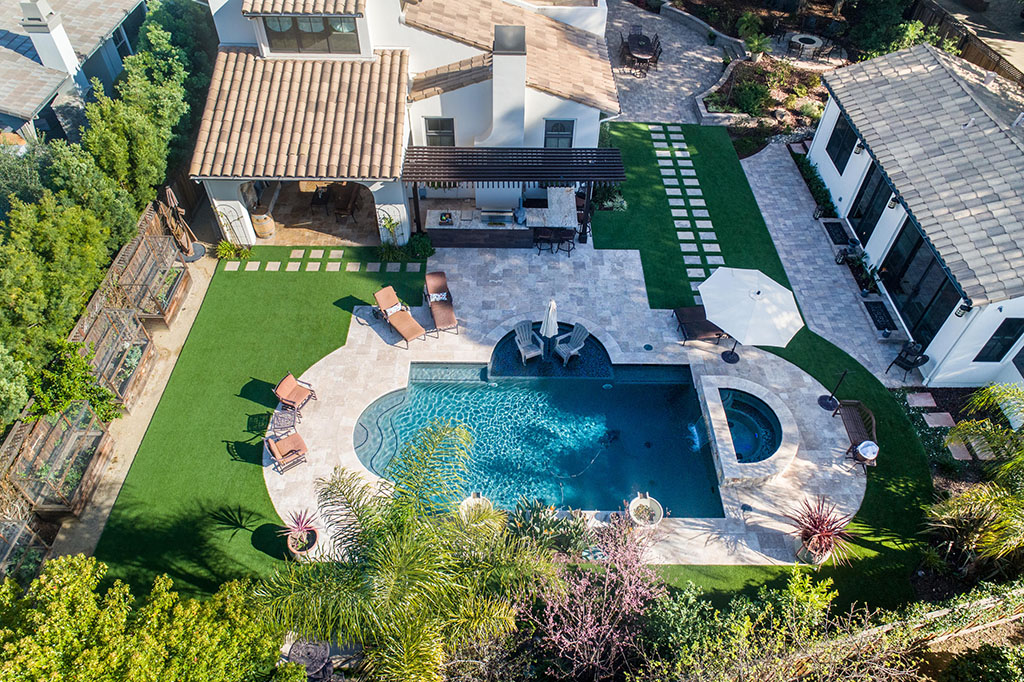 On the property is a 1000 sq ft pool / guest house.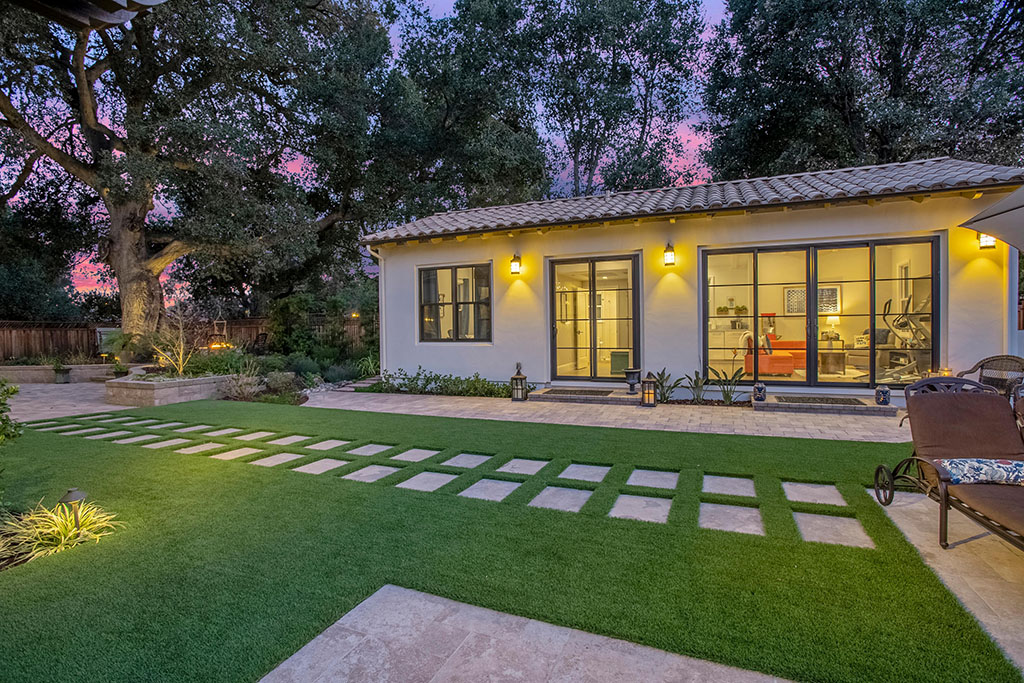 It is a full guest house complete with full kitchen.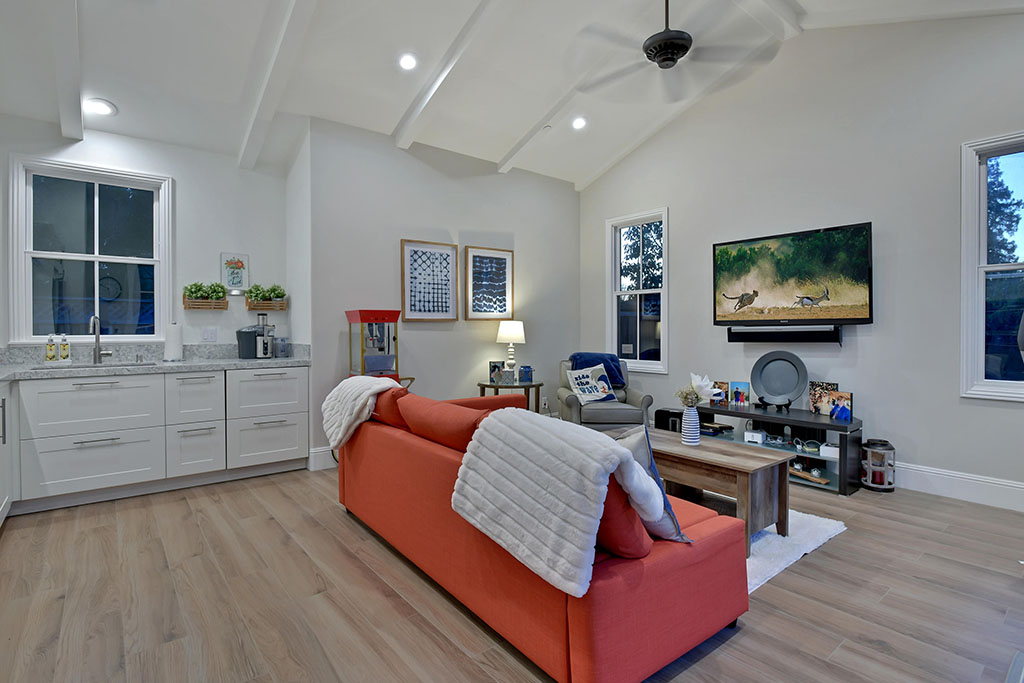 Even the bathroom in the guest house is done very nicely!
The second room of the guest house is currently set up as a kind of workout room. I'm going to do this properly. My plan is to rip out the carpet and install vinyl wood flooring. Then I will also put in a murphy/wall bed (in case I actually want to use it as a guest room). Plans are for a peloton bike, tread and a tonal mirror. Seller is leaving me the bowflex selectech dumbells.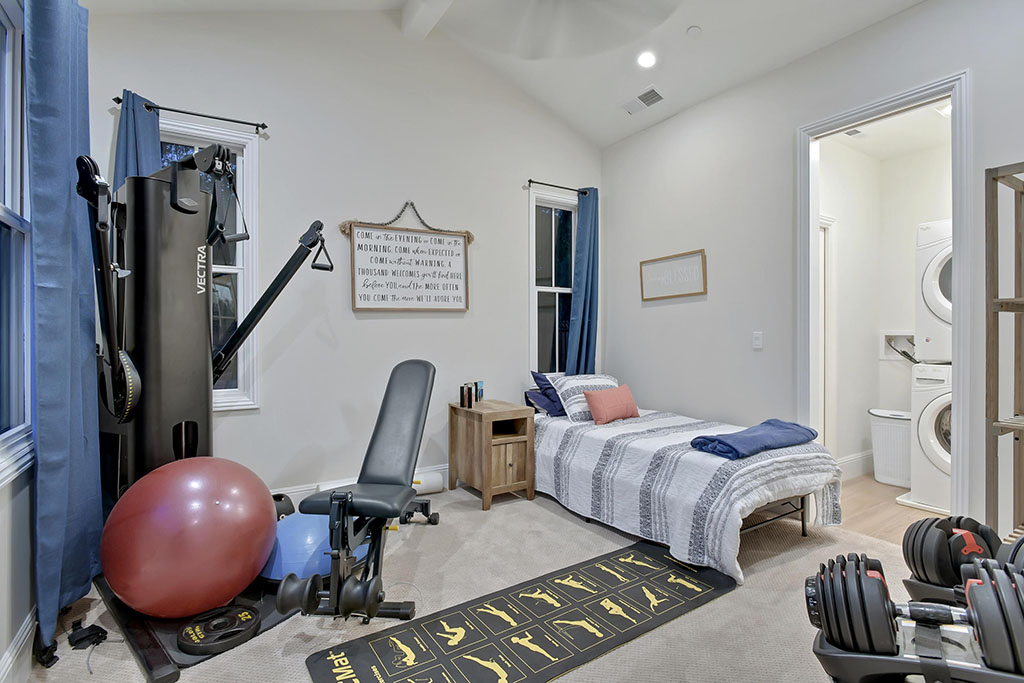 Some final glamor shots: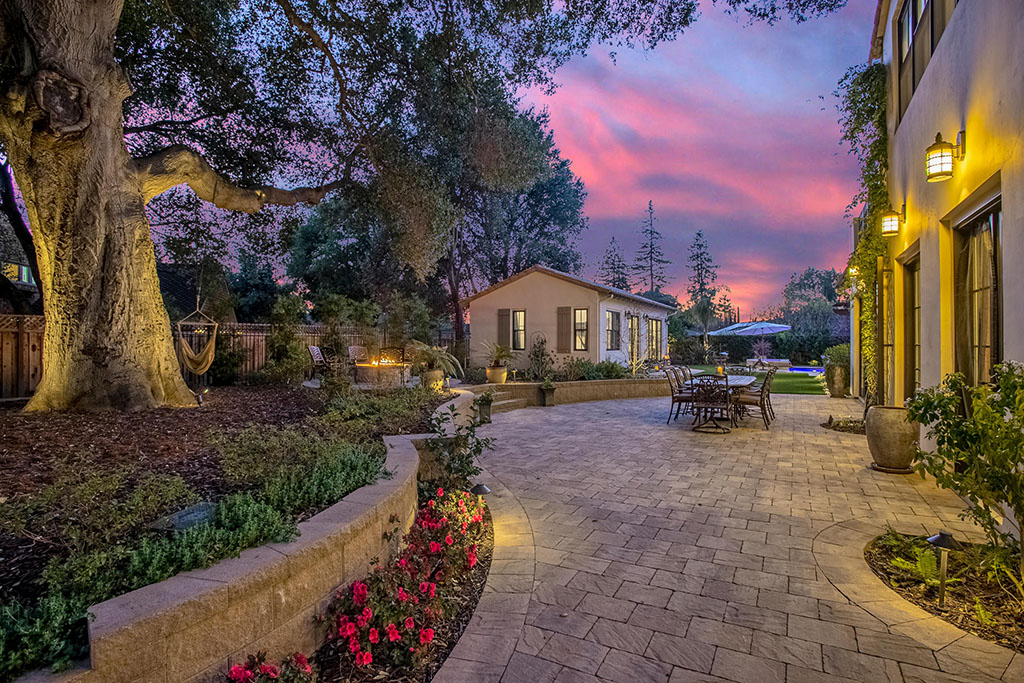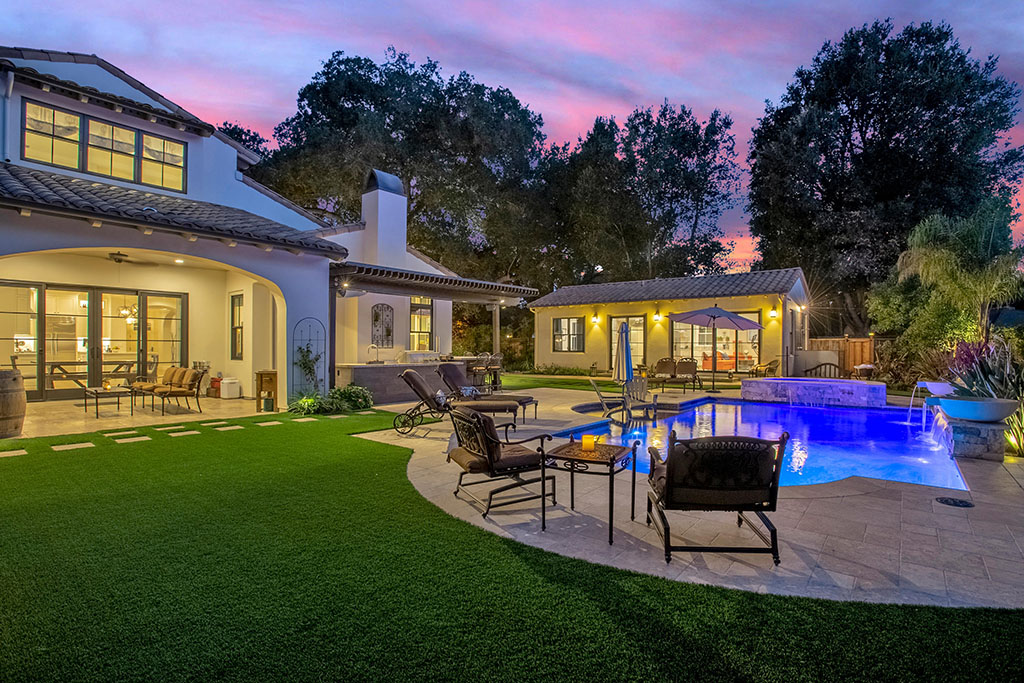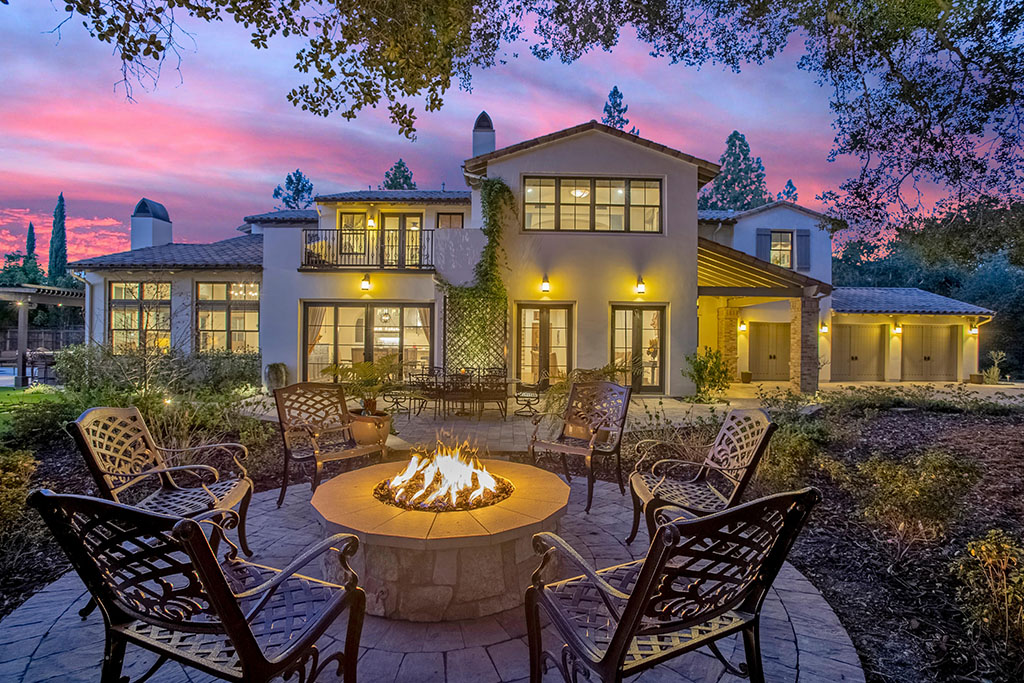 Last edited: