How long until everything is dead?
First tank came in shattered. Got the replacement today.
1 week in and ammonia @ 1 PPM, with no signs of nitrates.

This was after doing a ~25% water change.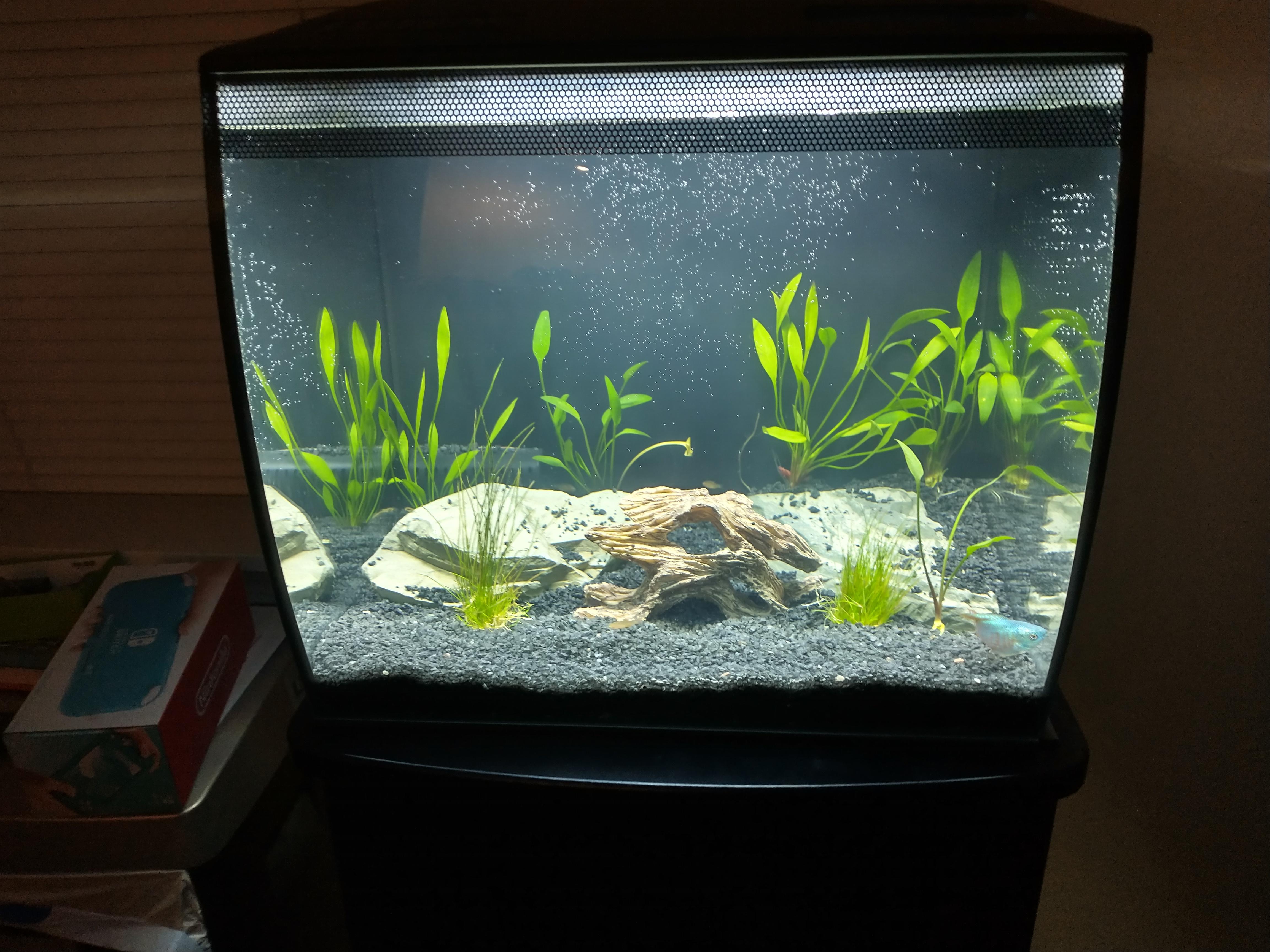 So 3 weeks later and I'm still getting 1.0PPM of ammonia, with 0 nitrates.

Even with added shit from establish tanks.

I'm getting some new growth from the plants but I'm also getting a lot of them "melting". Everything is still alive though. I've been adding some AmmoLock in to neutralize the ammonia.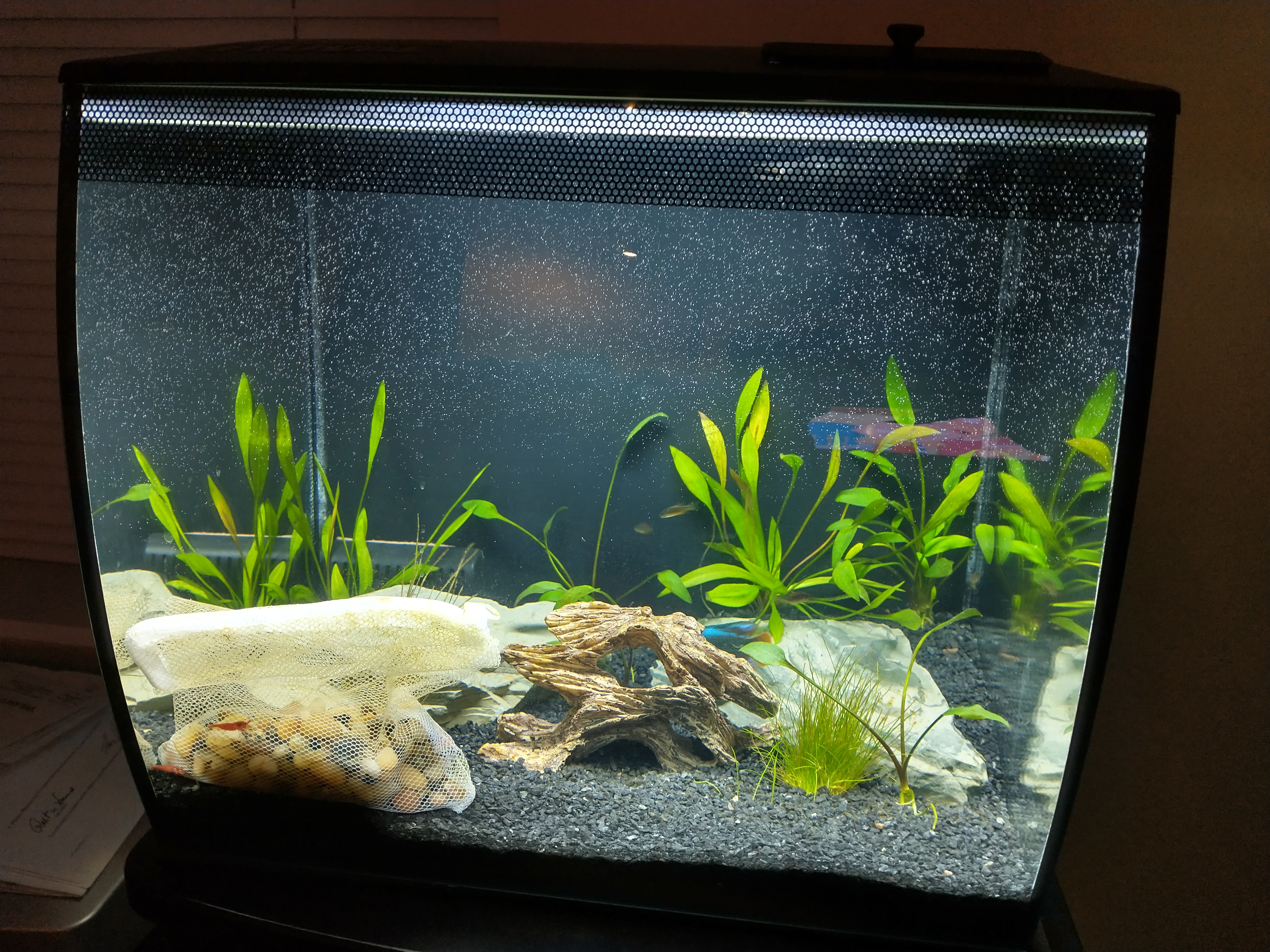 1/28
Shit, just lost both cherry shrimp.

1/29
FFFFUUUUU, Just found out I lost 2 of the celestial pearl danios.

They were halfway sucked into the intake vents. I dont know if they were dead when that happened or died because that happened.

The other 3 remaining ones are very skittish now. All hiding in the plants at the back and near the bottom.

I just tested for ammonia, nitrites and nitrates.
~ .5-1 PPM ammonia
0 nitrites
0 nitrates

3 weeks and nothing yet.
Just added a capful of SeaChem Stablity.
So 4 weeks now.
5 days of SeaChem Stability and still no change. Ammonia still about .5-1 PPM and 0 for nitrites and nitrates.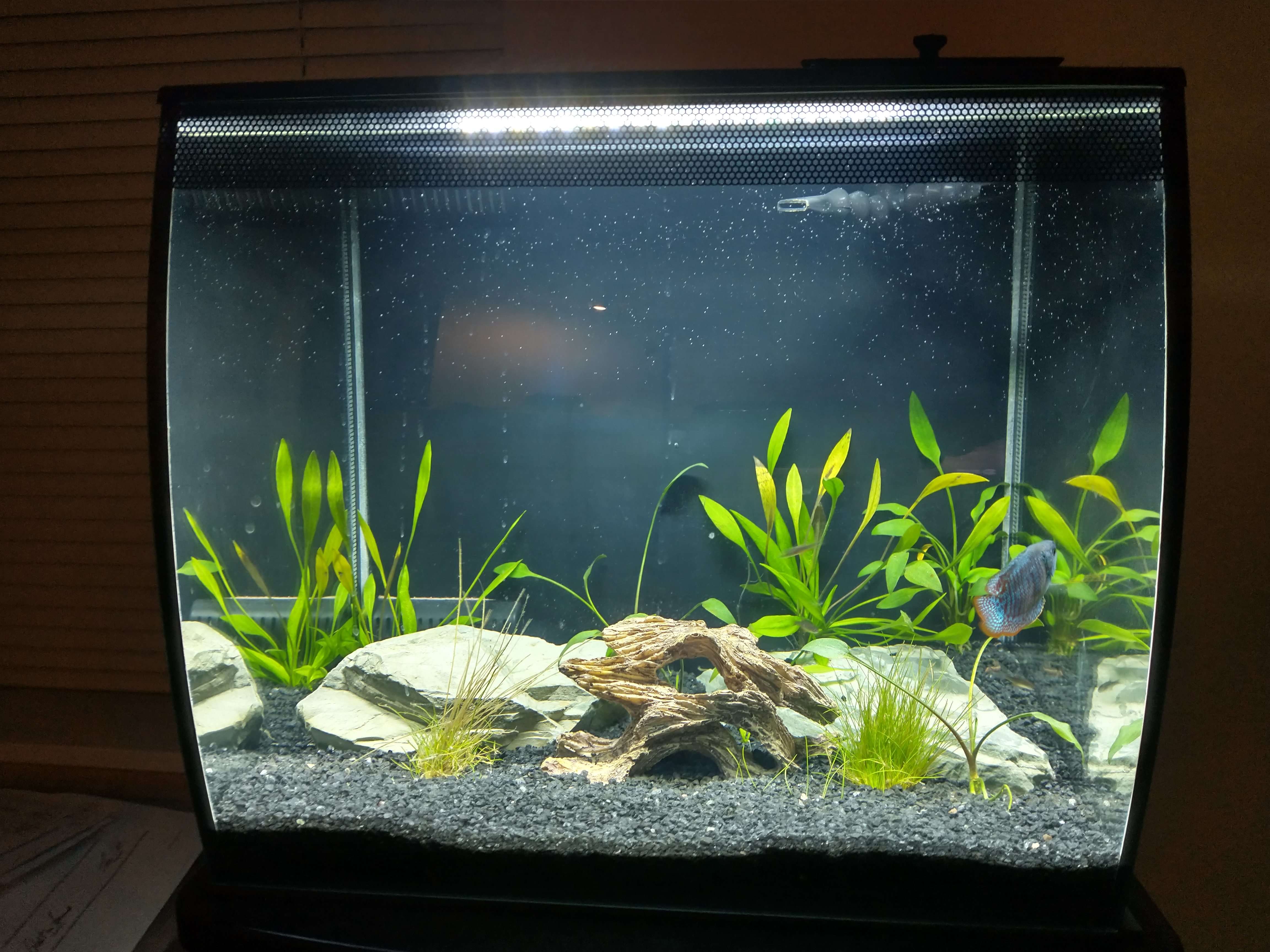 2/10
Week 5
So over a week worth of SeaChem stability and I'm still getting .5-1PPM ammonia and nothing else.


At least it seems my plants are growing with runners, even though I am getting melting on some leaves.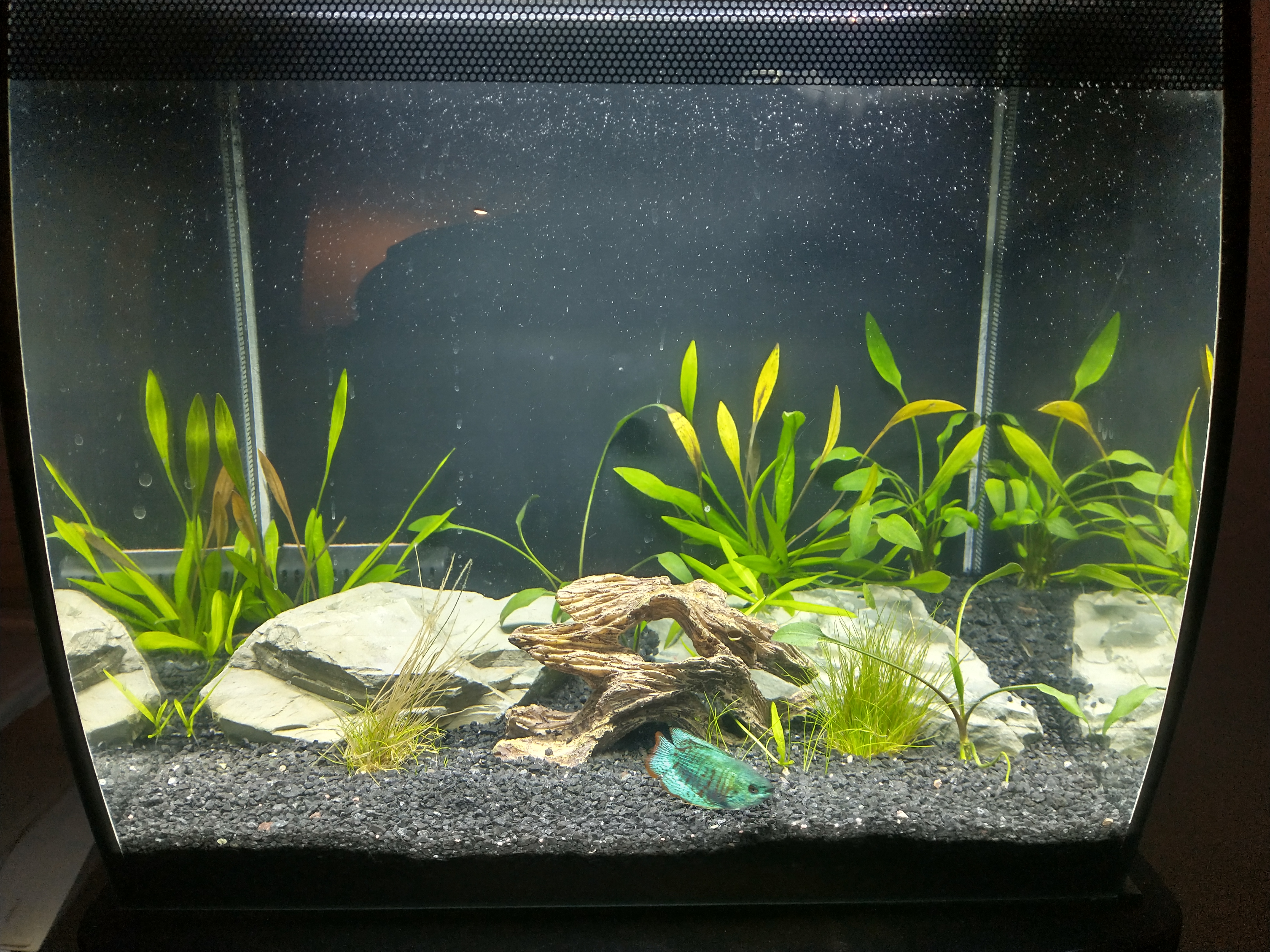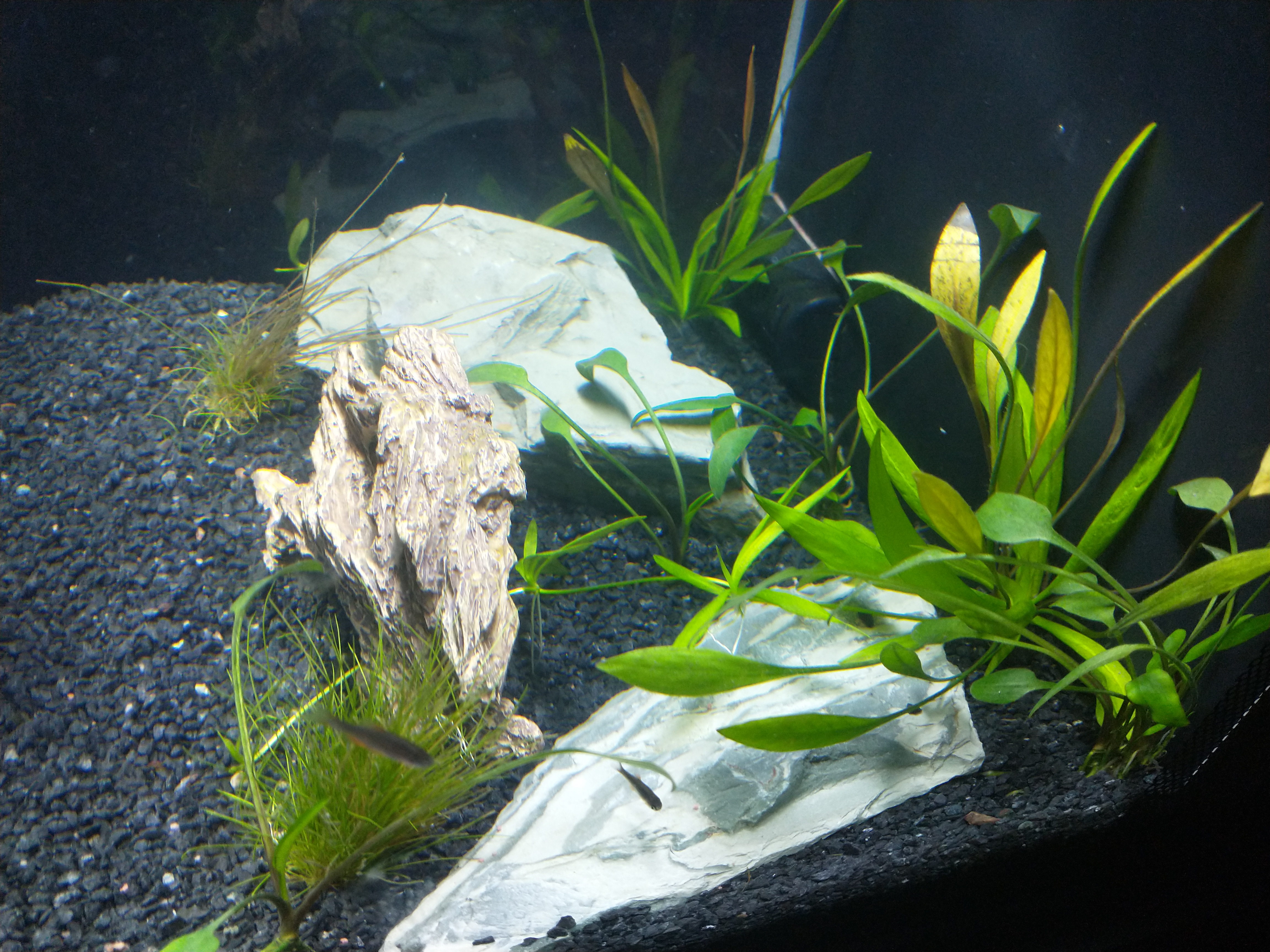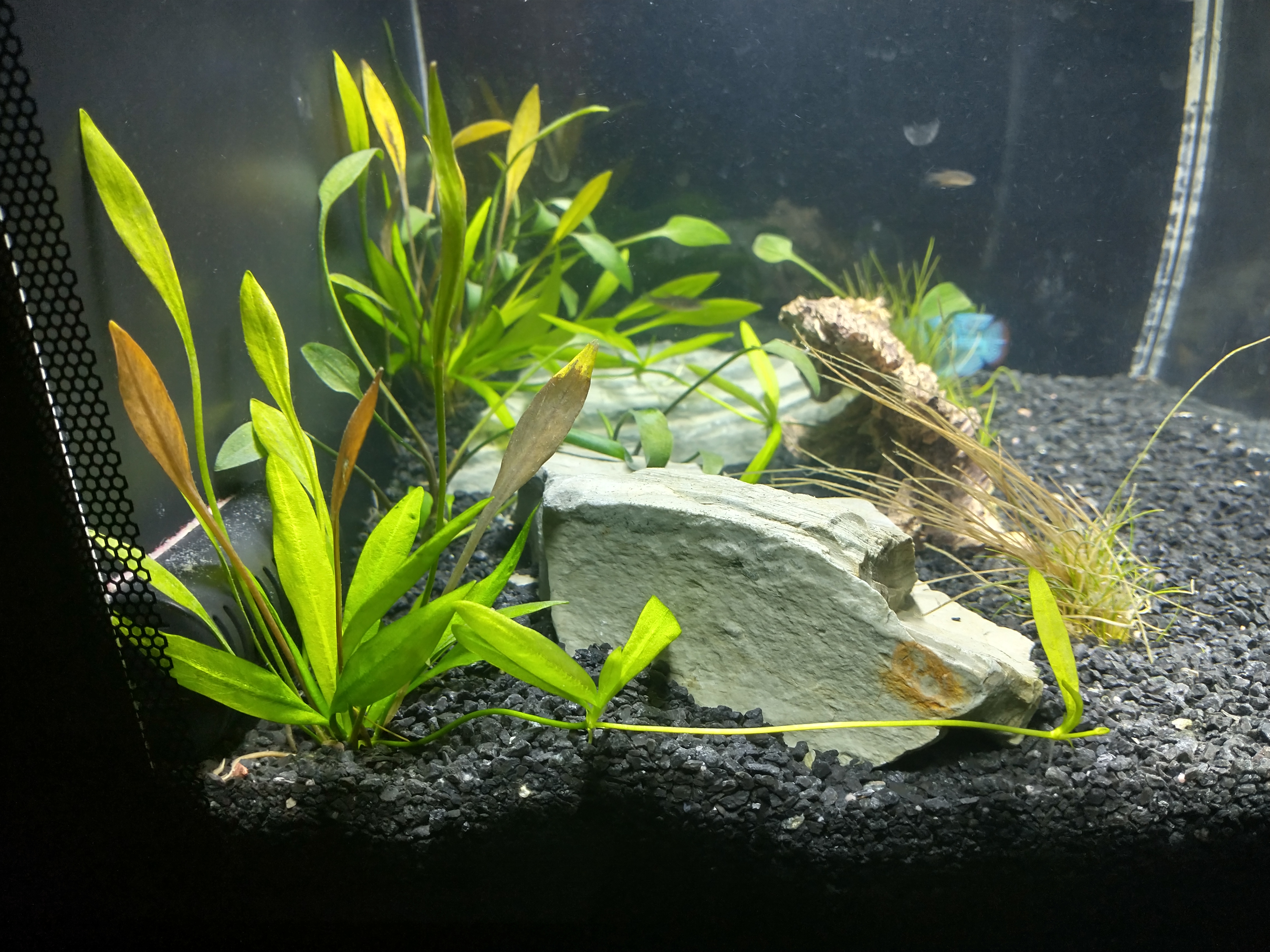 2/17
Week 6.
Another week and no changes to the water parameters.

Still about .5-1 PPM of ammonia. 0 nitrites and nitrates.

So the tank has been running for 6 weeks now.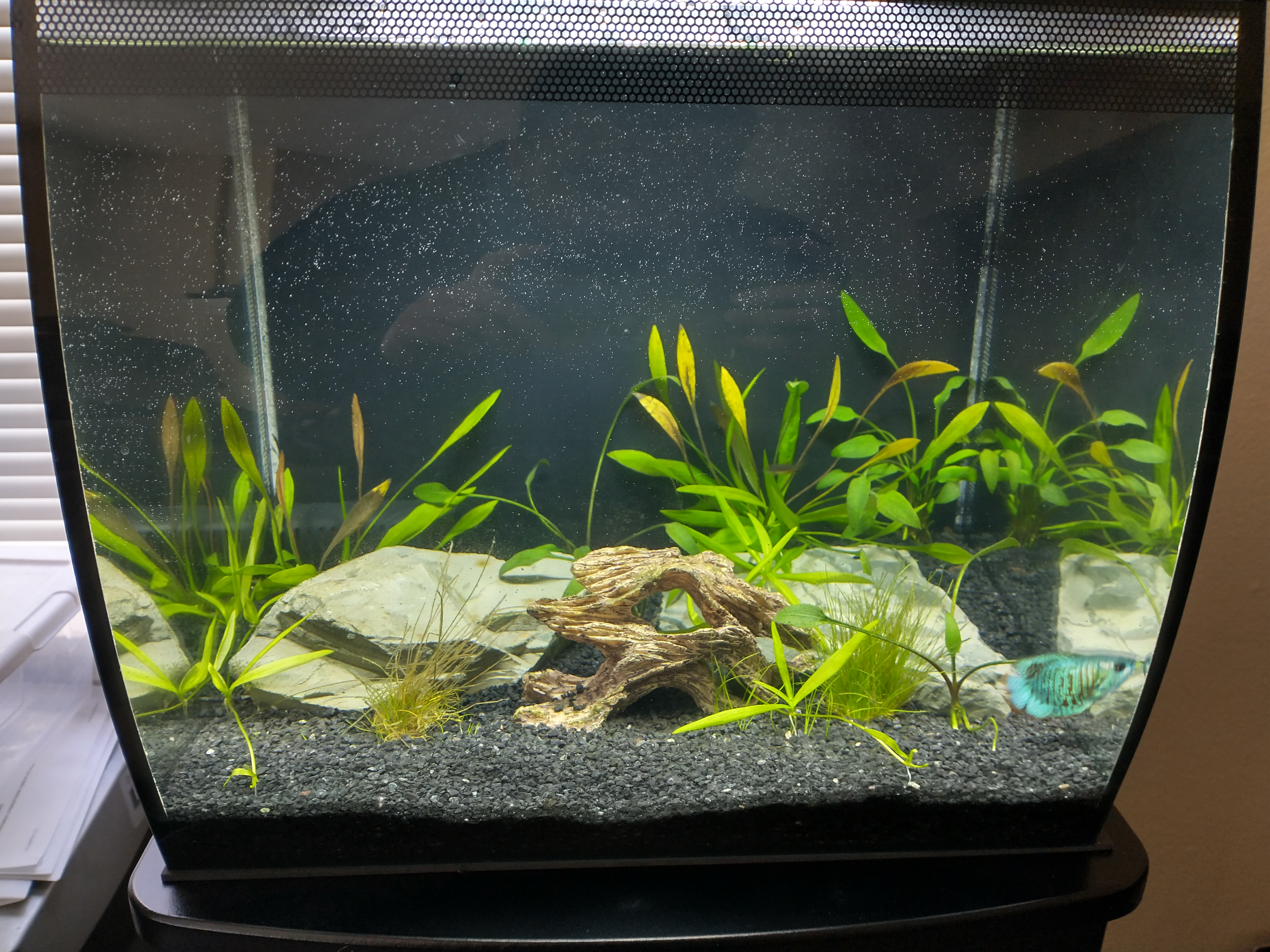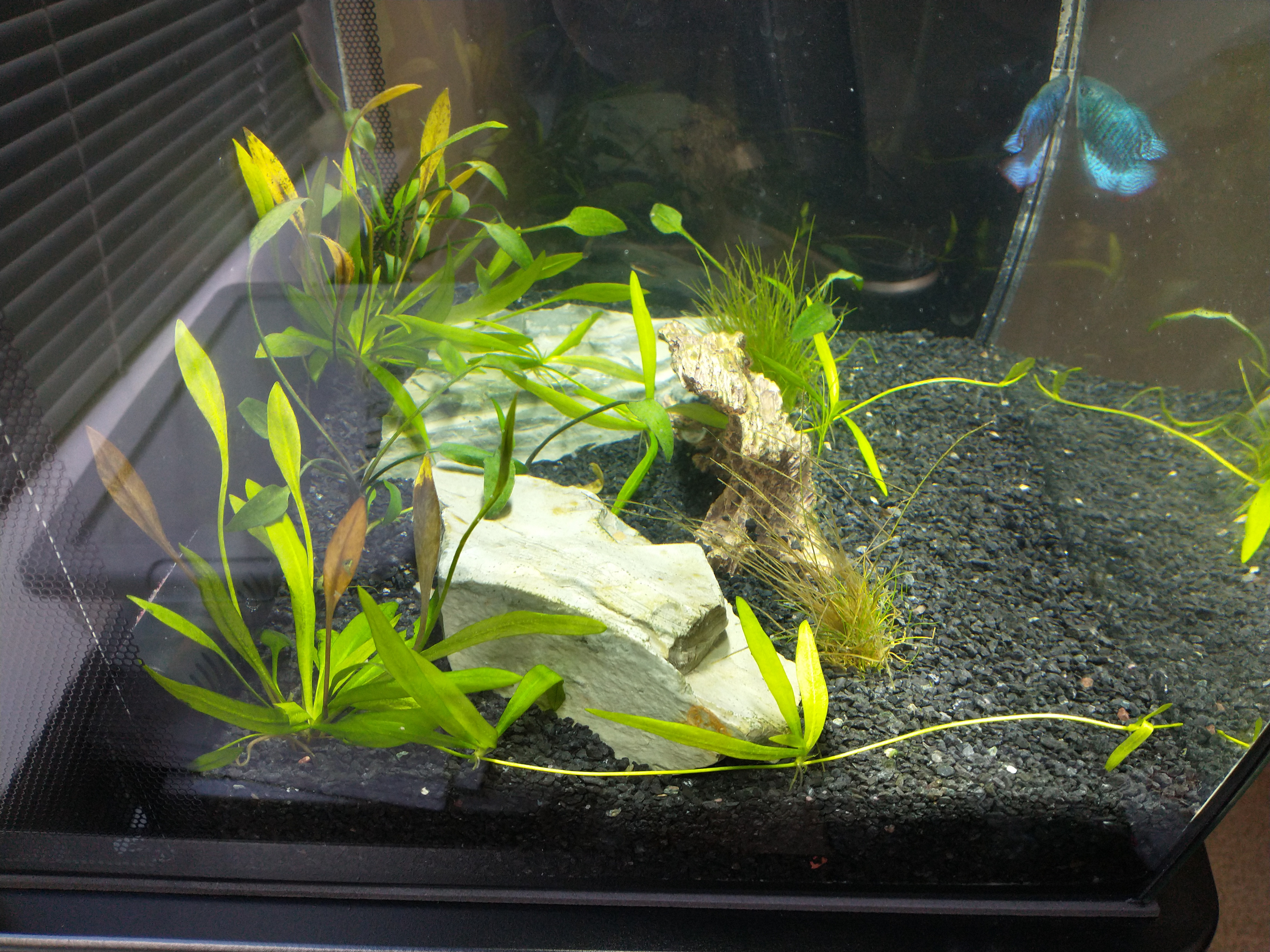 3/10
Getting algae but water still at 1 PPM ammonia and 0 nitrites and nitrates.

I did take out the deadish clump of hairgrass on the left last week. It looked like it wasnt growing well and dying off, so whatever.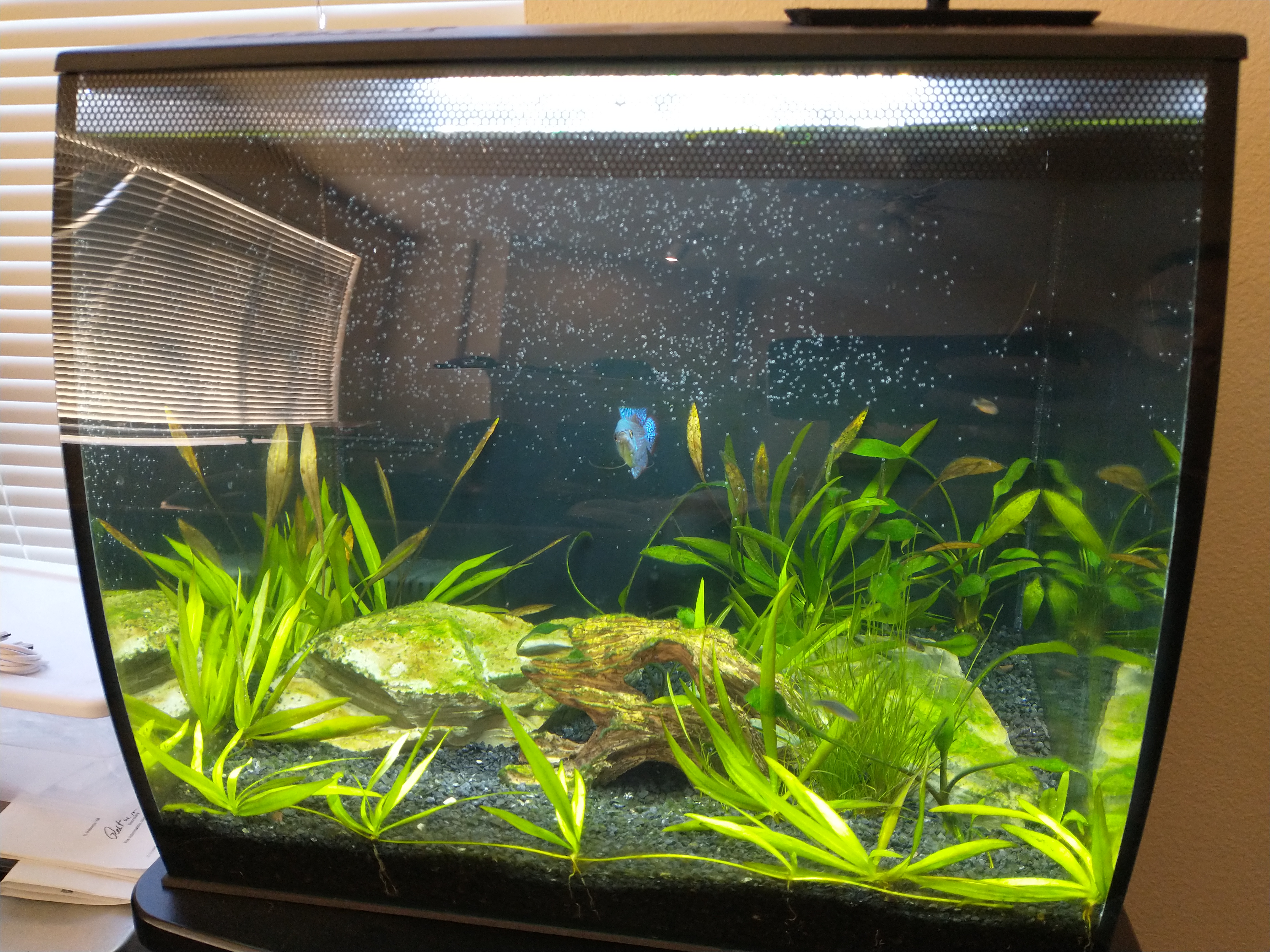 11/27/21
So here we are. Over 10 months in and the majority of the original inhabitants are still there. I did lose all my shrimps. I thought it's cuz I have soft water and wasnt adding any calcium. The last one lasted quite a while. A big yellow one but it just vanished lol. Also lost a celestial pearl danio.
I had to chop back so much of the spreading plant. At one point, I think I had almost as many as I started off with chopping it. This fucked up my balance and there weren't enough plants to lower my nitrates. I didn't do a water change in almost 2 months since it was holding low nitrates. I was probably at 60 PPM a couple of weeks after the chopping.
It has grown back quite a bit. I started getting some beard algae I think.
Went to the pet store the other day and added 5 chili rasboras and 2 amano shrimp. We'll see if the amanos will eat these hair and beard algae. Also added a new flamingo crypt, moneywart and floating lettuce. Wanted some fast growing plants to help balance the tank.
My lonely Otto does a great job of algae on the rocks but terrible on the glass and wall.
I didn't realize how much my danios have grown. When I was about to add the new creatures, they are so tiny I'm afraid they will get gobbled up.
They still alive next day tho

1/6/22
1 year mark and LED light is dead.
2/3/22
RIP Dwarf Gourami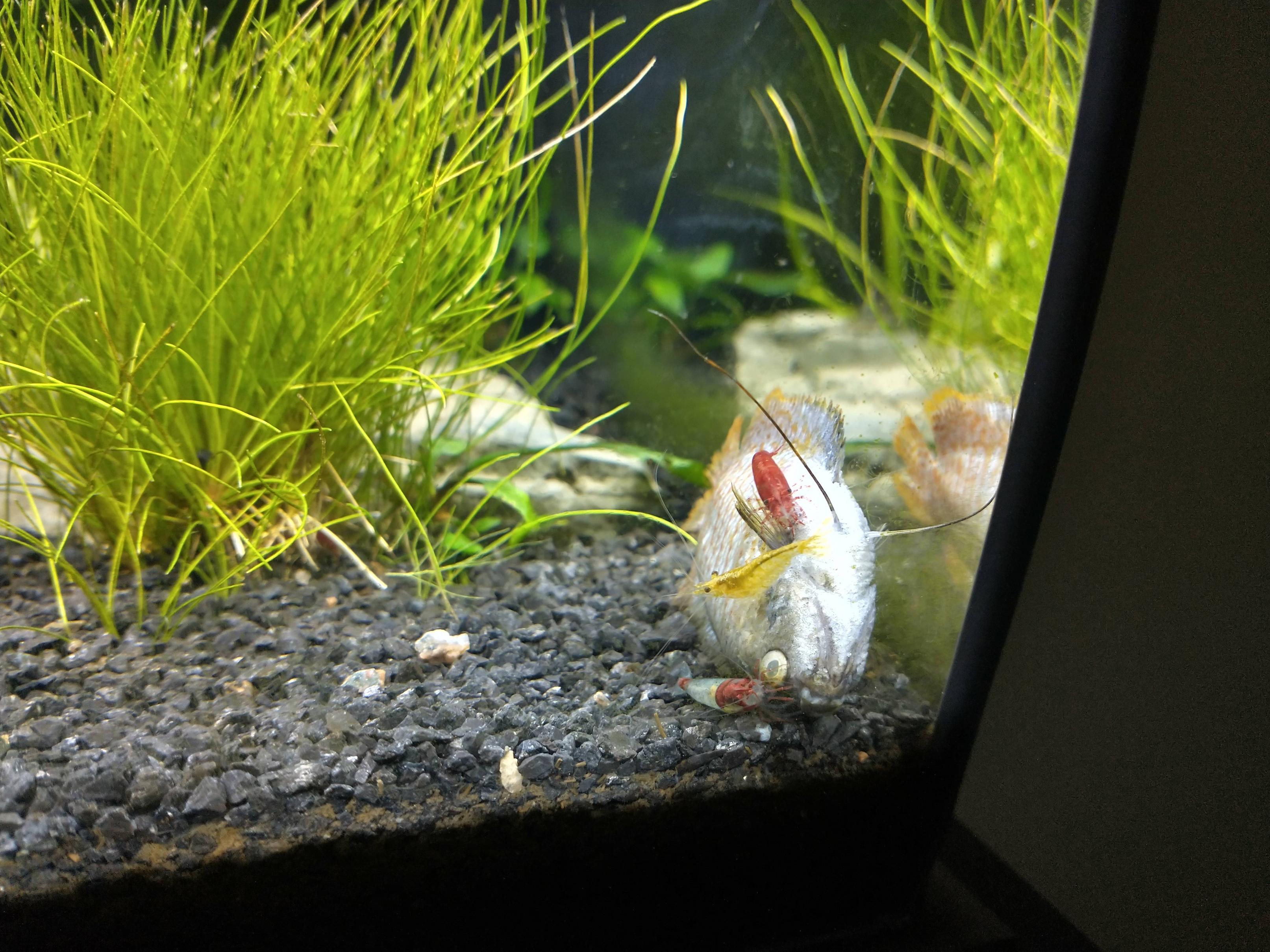 4/17/22
Added 10 shrimps a couple of months ago. They are breeding and got babies in here now. Also added some more stem plants last week. I don't like how the dwarf chain sword sends out runners. They climb and fuck shit up and looks messy to me. Added some of these rotellas iirc and will see how they do.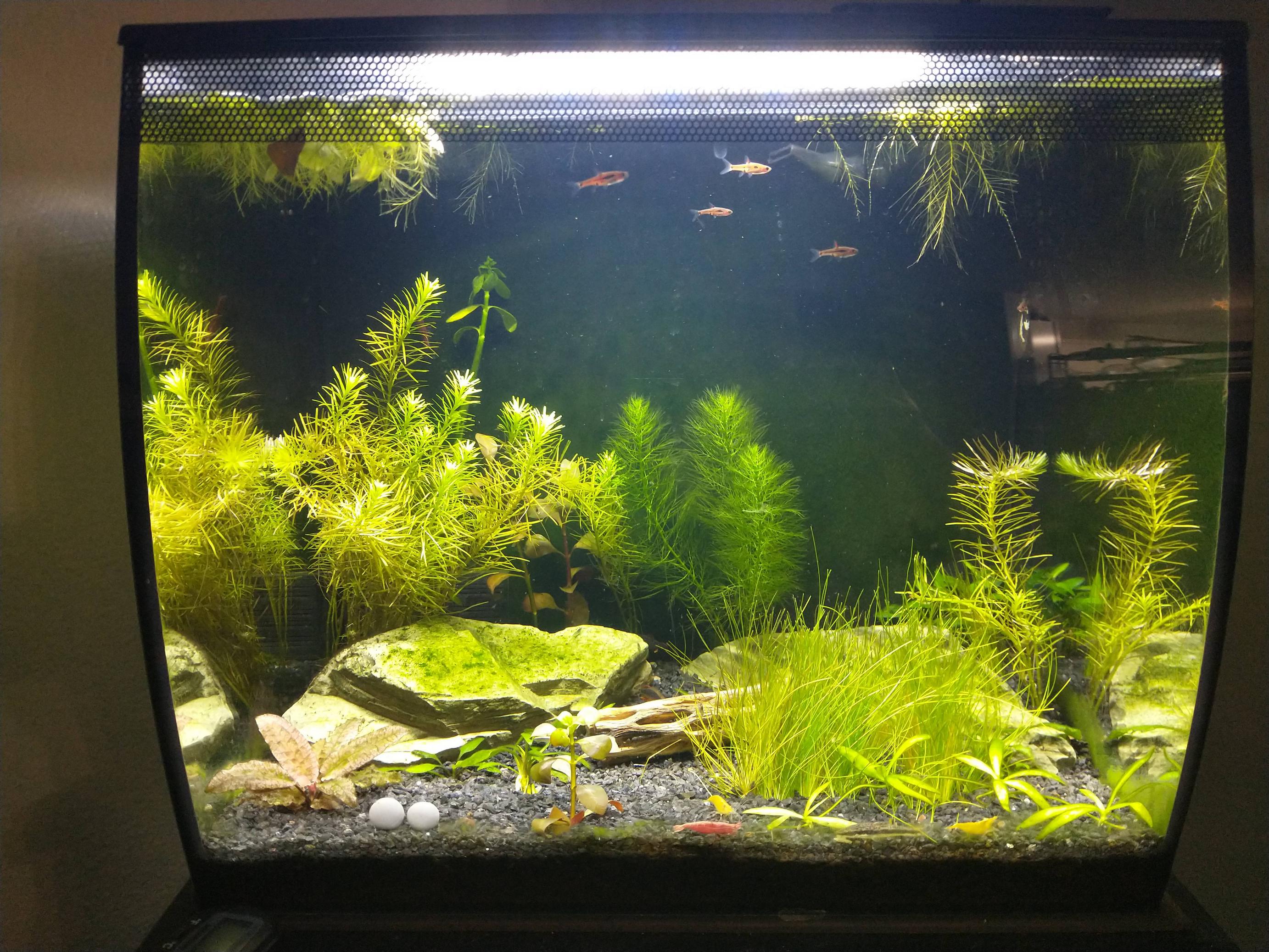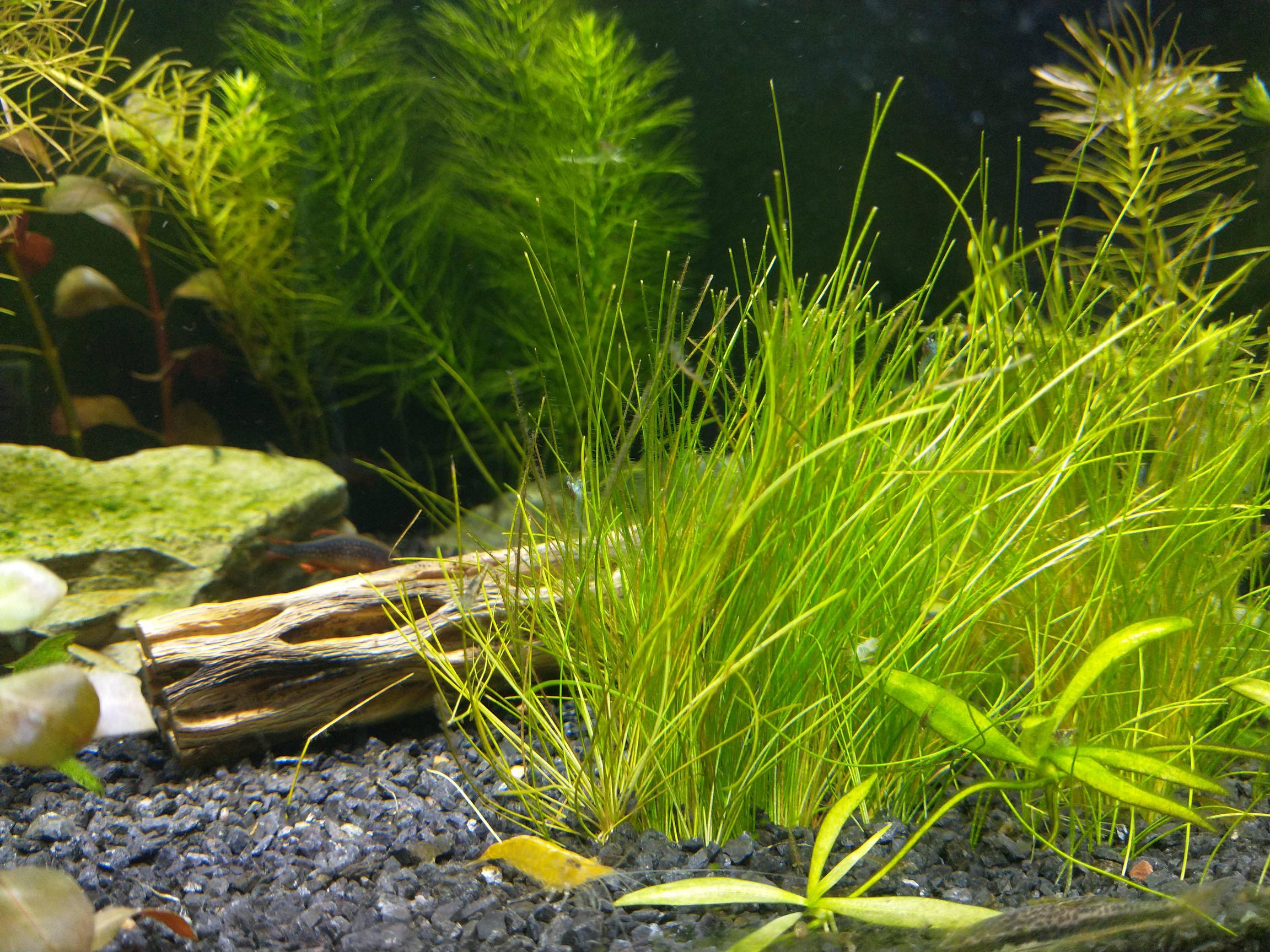 Last edited: