digital nomad
OT Supporter
Been hitting it hard for the past few weeks, figured I would share the current conditions with all yall stuck at home!
Dorado season is coming to a close here in LTO, still picking up a few here or there but the hot nearshore bite is over, we never did get any big boys in, but they were at least fun size! Roosterfish have been hot and heavy the past few weeks with plenty of little guys and a few monsters being caught. Summer temps are finally breaking in the AM and PM but midday is still scorching with temps in the high 90s. :O Its a great time to be on the water.
Headed out with a buddy on his panga to troll for some dorado up by San Bruno, ended up with a double hookup on roosters!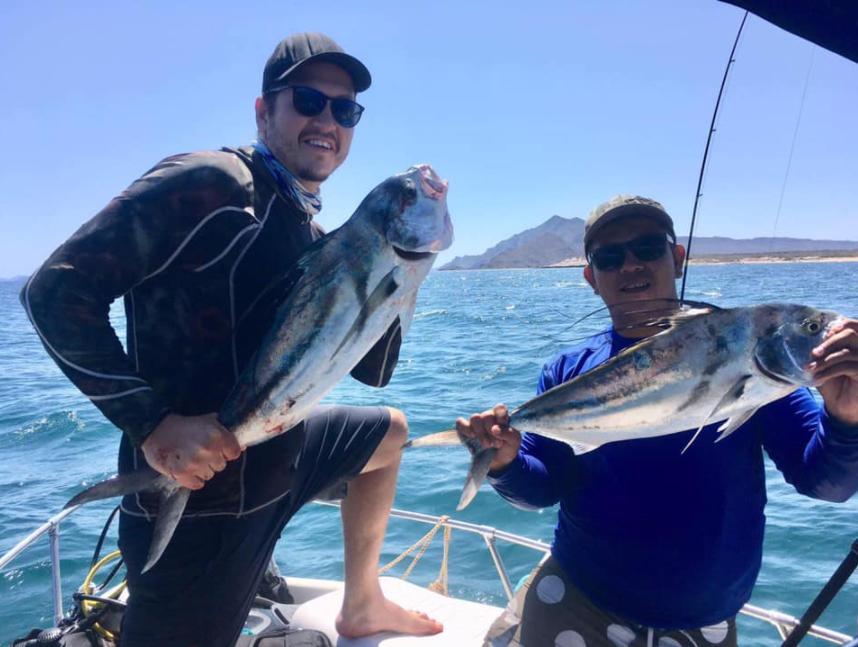 After hearing so much chit talking from my gringo friends about eating roosterfish I asked my local buddy who is the owner of a seafood restaurant if they are any good, he said of course they are! And we fileted the smaller one up right there on the boat, like any good mexican chef my friend pulls out a backpack full of limes, red onion, serrano, and some homemade salsa and we made rooster ceviche right there on the boat. and I gotta say boys, it was delicious!
kept trolling the area a bit more and picked up another one!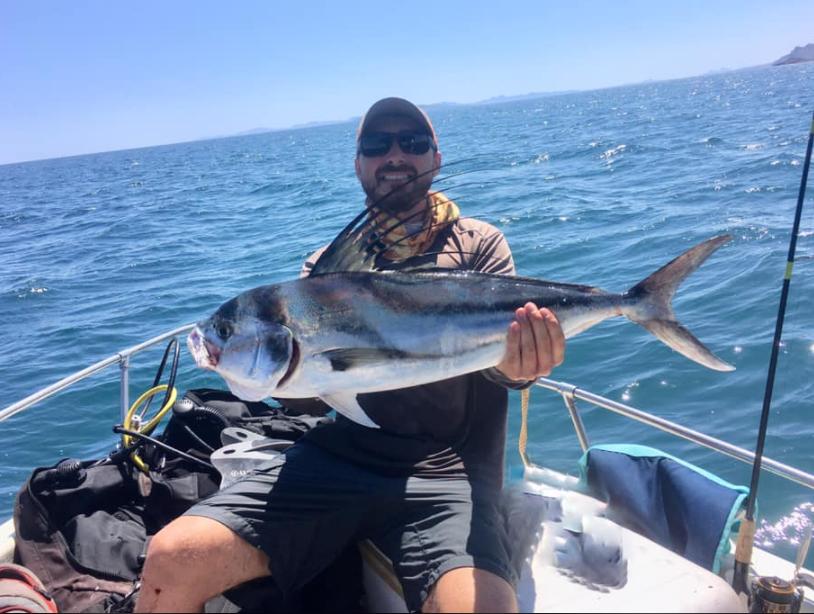 We also lost one about 2x this size, I got it all the way to the boat but did not want to gaff it and my friend has no net, so I tried to grab it by the tail, welll.... that didnt go so well and he flipped around and snapped the line, didnt even get a picture! oh well, the one that got away!
A few days later a good friend of mine and his wife came to visit and I took him out on my little 12ft gregor, we trolled around El Bajo, picked up dinner and bagged my buddies first ever Dorado! Not bad for a little tin can boat, my wife lovingly calls "the bathtub"

"the bathtub"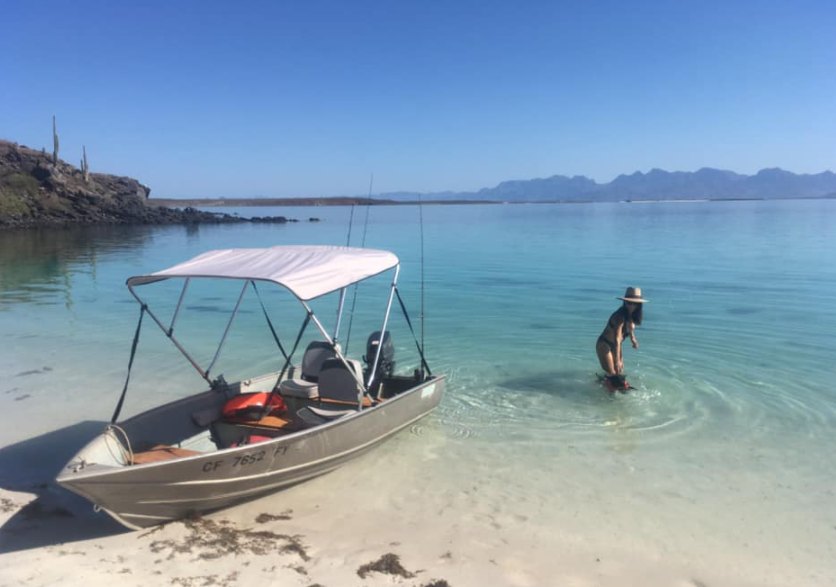 Took the Dorado down to our favorite restaurant here in town and they worked their magic turning it into some delicious sashimi and ceviche platters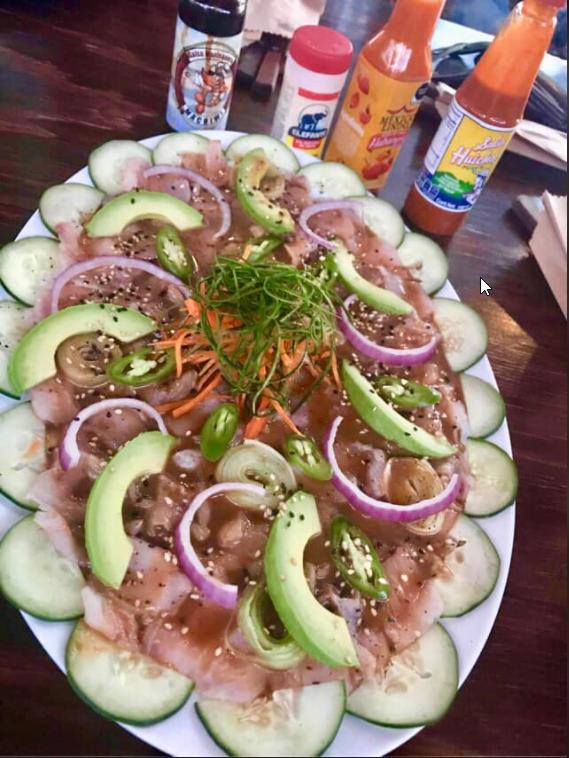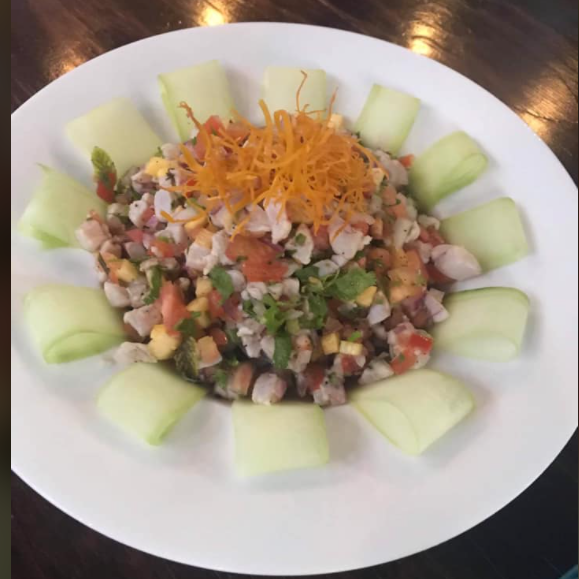 We headed out again the next day on a local charter here run by my friend, "Nemanchas", to see if we could eek out some of the last dorado in town. Loaded up on sardines at the marina and headed out!
Capt had heard of a good pargo bite down by the mirador so we went to check it out first thing in the AM, slow trolling around with some sardines didnt produce any pargo though we could see some smashing bait near the shoreline, we did manage to pickup plenty of roosters though! Another first for my buddy!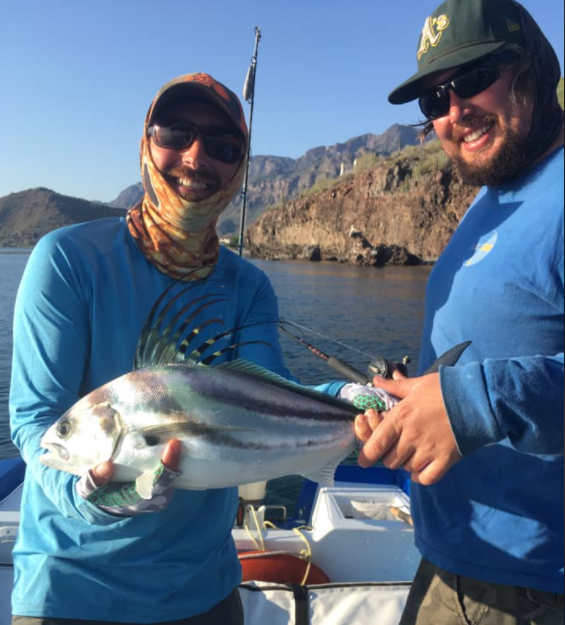 Left them biting there and headed further south past Villa Palmer trolling most of the way hunting for Dorado, picked up one little guy down by the south end of Danzante
Trolled for the rest of the day and picked up one other dink dorado, it was a slow day for all the boats out there.
After trying the rooster the other day with my chef friend and liking it, I decided to give it a go cooking it myself, I had the Capt filet a small rooster up "zarandeado" style where they split the entire fish in 1/2 and remove the spine, basically butterflying an entire fish, then slather the meat in chili, mayo, mustard, soy, and lime. We made a homemade fish cage out of some old chicken wire fence I had around and fired up the mesquite coals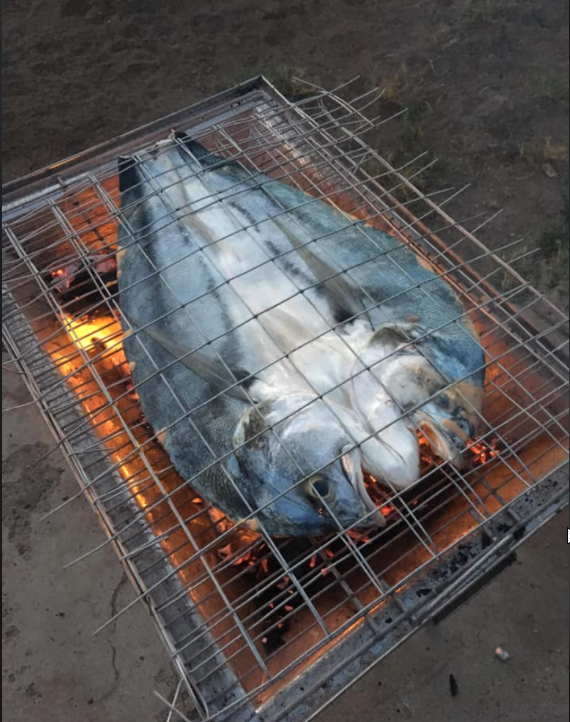 It came out AWESOME!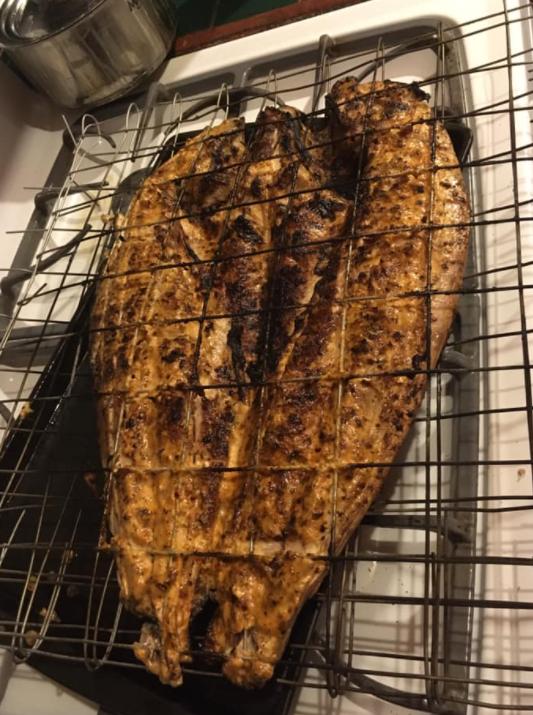 We grilled up one of the dorado as well but the rooster was the winner of the night!
Next day we headed out to do some snorkeling at one of my secret spots and came across a goldmine of Callo de hacha (axe scallops) and Callo Media luna (half moon scallops), picked up a few chocolates and reynas as well. Combined up with some of the leftover rooster and dorado we were eating good!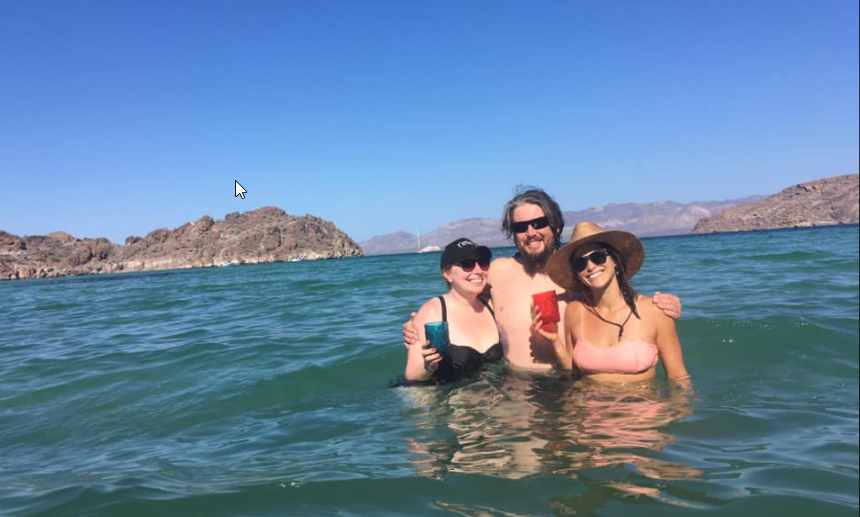 headed home!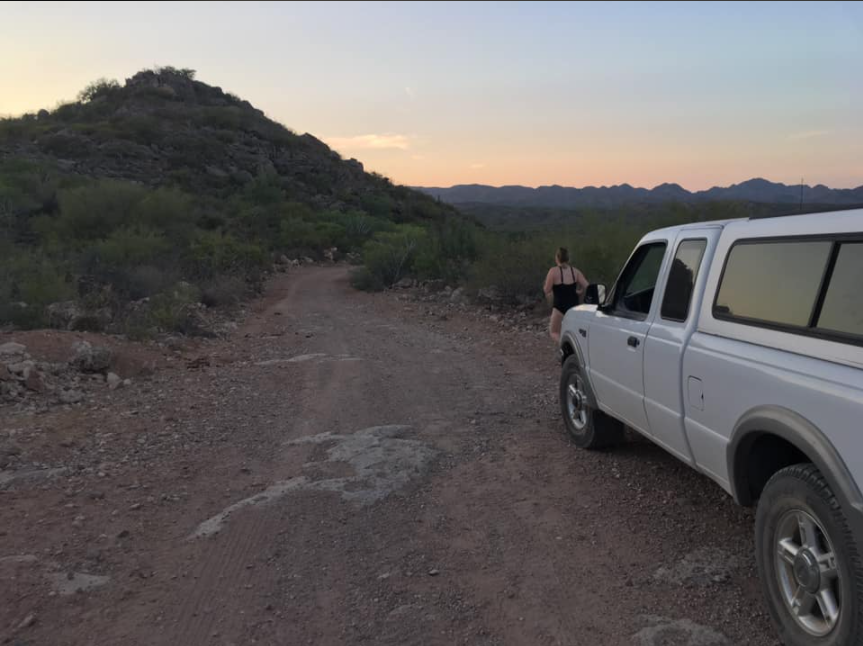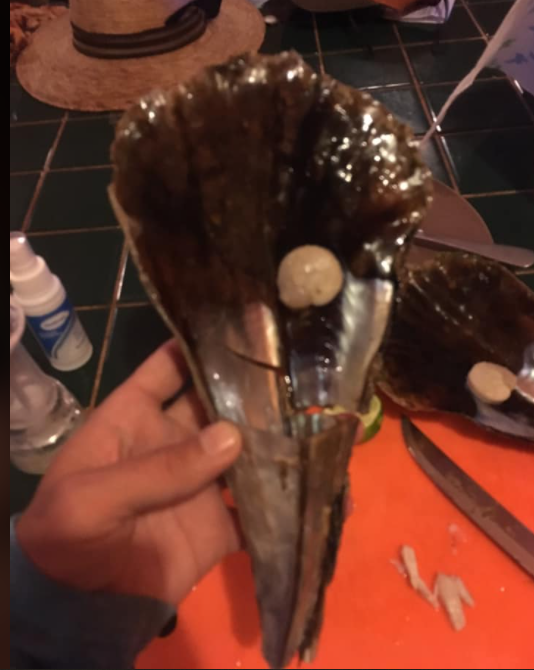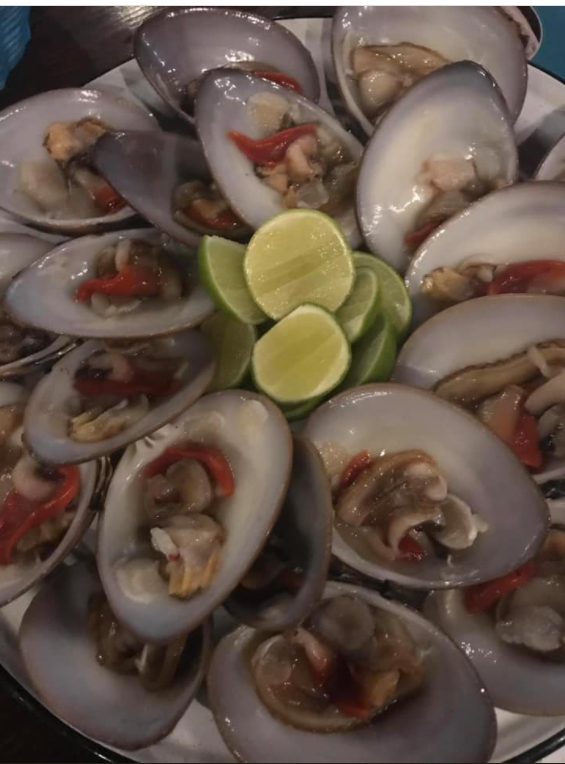 Took my friend and his wife out one more time in my Gregor down by Juncalito, picked up a few more small roosters on sardines, headed home and dropped them off at the airport! Bon Voyage!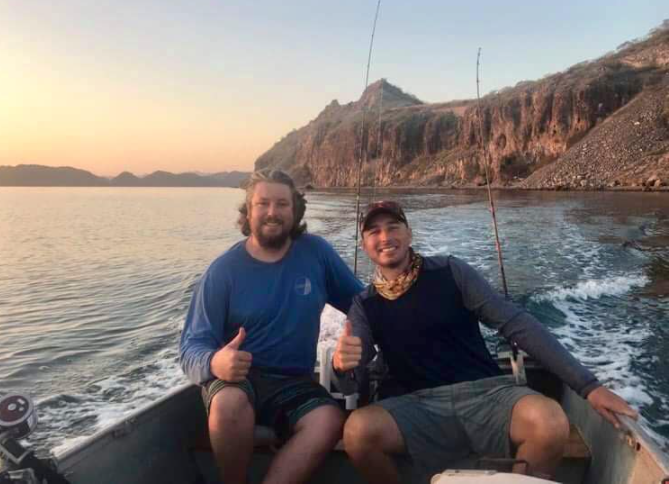 Just got done putting a fish finder and bilge pump on the Gregor last night, need to go test it out so stay tuned for some more reports!