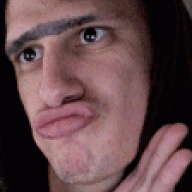 OT'r of the Year 2013
OT Supporter
I was able to generate a response from his brother Jake. We're sending out dental impression kits, I told him I would provide some extra ones if his brother wants one.

Still awaiting a response from Obama, about his Lil Dicky problem, but I think he is avoiding the inevitable.

2021 is going to be interesting, we're looking into signing up for CES 2021, it's all digital. Not sure if it's worth it to "exhibit", but it sure is a good opportunity to find easy press.