Genetically Organized Robotic Technology
OT Supporter
Edward Thomas Schinzing, 32, told a judge Wednesday that he knew there were people being held in custody at the Justice Center when he set fire inside it on May 29. Schinzing pleaded guilty to one count of arson in U.S. District Court in Portland.
www.oregonlive.com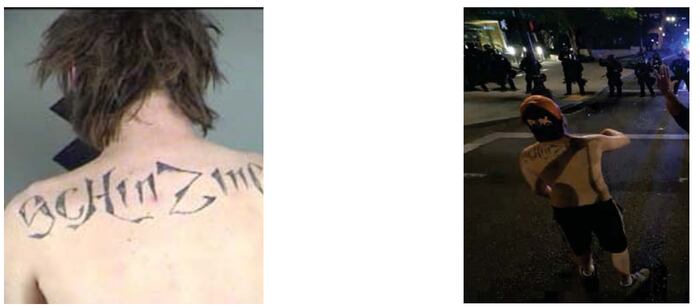 A 32-year-old man pleaded guilty Wednesday to a federal arson charge for a fire set May 29 inside the Justice Center in downtown Portland at the start of four months of protests.
Edward Thomas Schinzing told U.S. District Judge Michael H. Simon that he was aware people were being held in custody on the upper floors of the Justice Center when he set the fire. At the time, the county jail in the building held 289 inmates.
Schinzing may face a mandatory minimum of five years in prison for the federal arson conviction when sentenced in January, the judge told him.
Schinzing was identified by investigators partly by his name tattooed across his back.
Though he's accused of setting fire to county property, he was prosecuted in federal court, accused of maliciously damaging a building and property belonging to the city of Portland and Multnomah County that receives millions in federal assistance through the U.S. Department of Justice.
Investigators say Schinzing was among several hundred people who gathered at North Portland's Peninsula Park earlier in the evening and then walked to the Justice Center. Photo and video images captured Schinzing at the front of the crowd, crossing the Burnside Bridge, about 10:35 pm., his shirt off and his name vivid on his upper back, according to court records.
By 10:59 p.m., several people broke windows near the northwest corner of the Justice Center and climbed inside.
Three civilian employees were working in the county corrections records office and "fled for safety as the windows were broken," according to Cynthia M. Chang, a fire investigator with the U.S. Bureau of Alcohol, Tobacco, Firearms and Explosives.
About 30 people entered the office through the broken windows, spray-painting it, damaging computer equipment and furniture and starting fires, according to Chang.