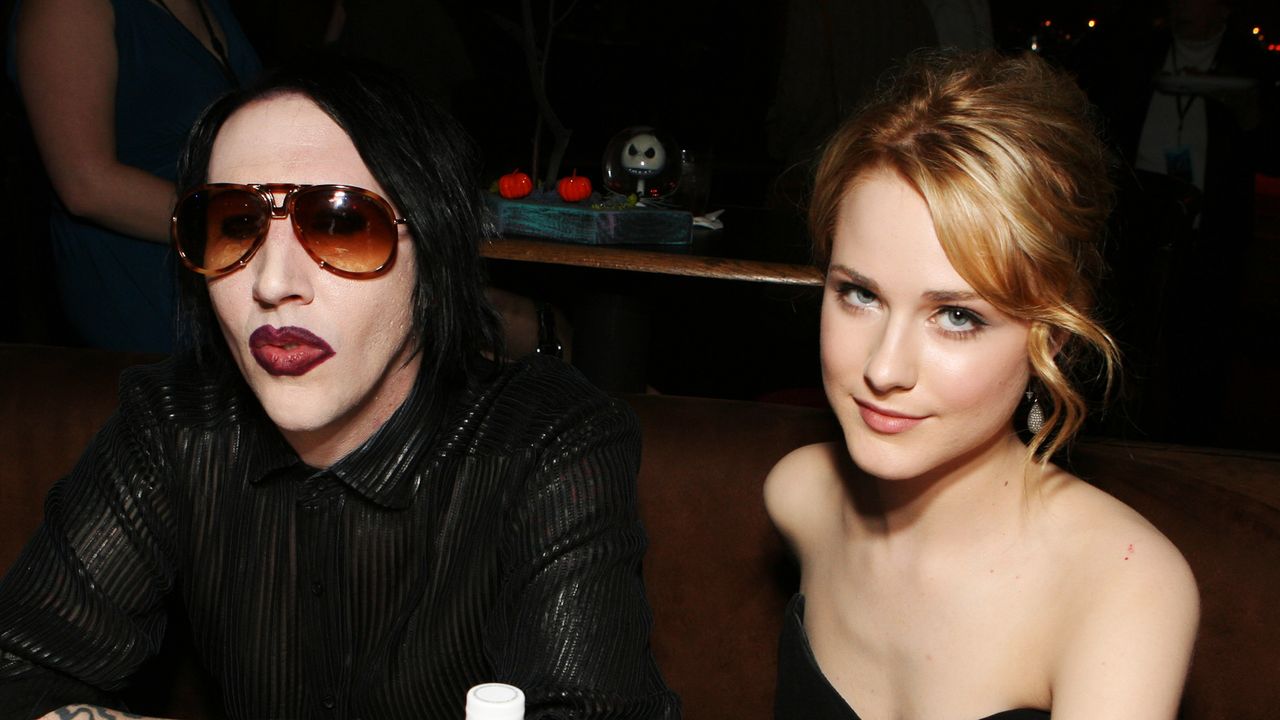 Update: Manson responds on Instagram, calling accusations "horrible distortions of reality." His record label drops him. Rose McGowan speaks out in support of the accusers.

www.vanityfair.com
In the past, actor and activist
Evan Rachel Wood
has spoken about the alleged abuse she was subjected to by an unnamed ex. In
an Instagram post
early Monday morning, she put a name to the allegations.
"The name of my abuser is
Brian Warner
, also known to the world as
Marilyn Manson
," Wood wrote. "He started grooming me when I was a teenager and horrifically abused me for years. I was brainwashed and manipulated into submission. I am done living in fear of retaliation, slander, or blackmail. I am here to expose this dangerous man and call out the many industries that have enabled him, before he ruins any more lives. I stand with the many victims who will no longer be silent."
In a show of solidarity, at least four other women posted their own allegations against Manson, detailing harrowing experiences that they claim included sexual assault, psychological abuse, and/or various forms of coercion, violence, and intimidation. Manson has denied similar allegations in the past. His representatives were not immediately available for a comment, but his team has "categorically denied" similar accusations in the past.
V.F.
will update this breaking news as the story develops.
more in the link
color me surprised...