Software and Cars
OT Supporter
Bought it back in October - Thread here -
https://offtopic.com/threads/come-watch-me-mod-the-newest-car-before-i-sell-it-in-3-months.5671262/
Every time I drive it I like it more. It's pretty wonderful...
Stuff I've done/taken care of over the last 2 months...
Rock guards
Jack pads so I can change wheels easily
Replaced the tires on the Signature wheels with PS4S in 305/30-19 and 325/30-19
Kavaca PPF installed on entire front end (hood, fenders, bumper, mirrors)
Xineering blip module (haven't installed yet, will soon)
CQuartz coating on the non-PPF'd panels
Little phone/wallet holder on the side of the console
Storage nets in trunk/rear
All weather mats and trunk liner
Removed PO's light tint and added my standard 30% on Windshield and 5% everywhere else
Oil change
Alignment with -2.5* front and -1.5* camber
The camber adjustment made a really good car, great. Very direct steering and super responsive.
I've just been driving it and putting pleasure miles on it when I can but, I figured I'd post a quick update. Definitely will still call it the best driver's car under $100k... I absolutely still feel it is.
Going to keep enjoying it and Will probably do headers+E85 tune soon. I enjoy the power and they make about 465-470whp stock, I'd like about 525whp out of it and the headers/tune should take care of it. I'll have to buy a gopro, gps unit, and bluetooth mx+ for logging with racechrono - and that's about all for the near term.
Otherwise, I just plan to drive it over the winter when it's nice and when it starts to warm up I'll track it a couple times til the stock pads are gone, then upgrade to 2 sets of pads ... street and track dedicated ones. Eventually I'll do a 4pt cage and harnesses, and then it's basically done unless I decide it needs something else (which I doubt).
Couple quick pics...
With the wife's Audi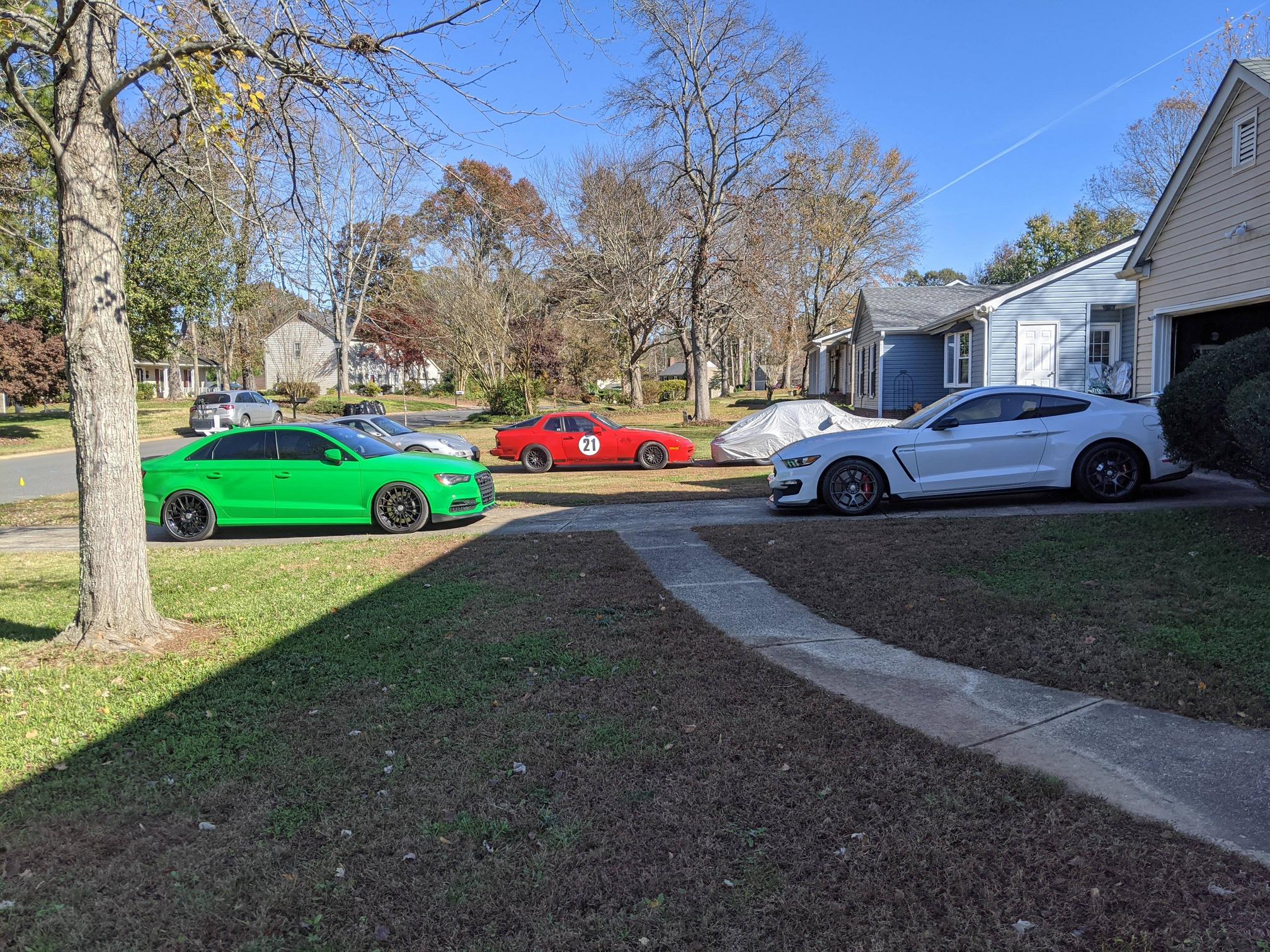 After tint...