I'm having some problem setting up a RAID 1 array. I just did a clean install to my SSD and I want my new 2TB's to be in RAID 1. I created the volume in the BIOS setup and installed Intel's Rapid Storage Technology program and I'm trying to follow it's direction where it says to create a volume under the program, but there's just no create button!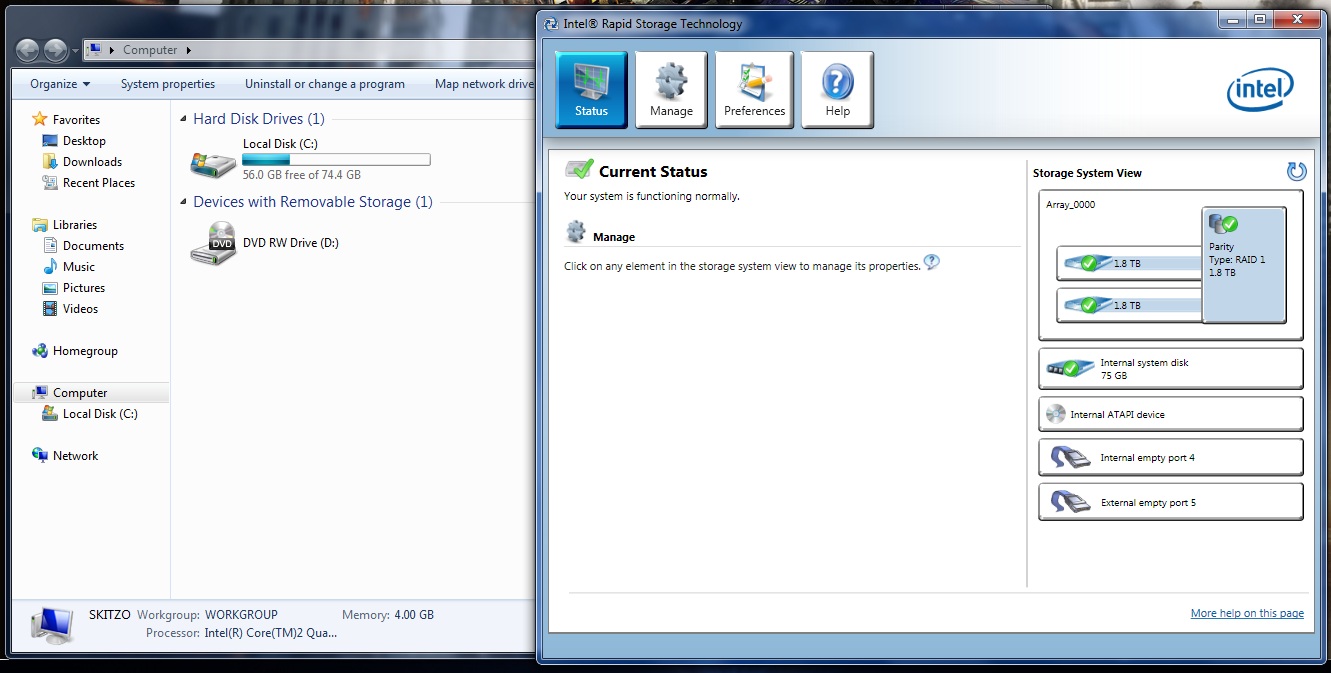 WTF's going on?
I'm running Win7 SP1, an MSI P45-8D mobo, Intel 80GB SSD system drive and hopefully the 2 2TB's in RAID 1...
Any suggestions? Thanks!