Formerly of :Sep 2001: fame - Also: Sprout Crew
Hay guys.
OK.
So I'm thinking about an AR build.
And so I'm thinking about uppers.
And since I don't have $xxxx (four digits) to start out with (well, I do, but I can't reasonably spend that right now, I have to buy a safe first...) I'm thinking about a STRIPPED upper.
So I'm thinking that it should be a flat top upper since my current AR is an A2-style. And I did some reading on Arfcom about (complete) upper receivers... and I thought that I might like to get a piston upper. Why? Cleaner, doesn't explode after emerging from a tank of water (

) etc. Why not? If I'm building slowly I can afford... if not the best then close to it... I DIGRESS.
So. Can I buy a stripped ...piston.... upper?
Are there any significant cons to building an upper from parts instead of buying a complete one?
Also - what the heck is the difference between mid- and carbine- length gas systems (assuming I didn't go with a piston upper?)
I could read for days on Arfcom. And I suppose I ought to if I'm gonna be spending over a grand on this... but if you can hook a broly up with some Cliff's Notes...

I like the looks of this one, although I'd probably get some rail covers: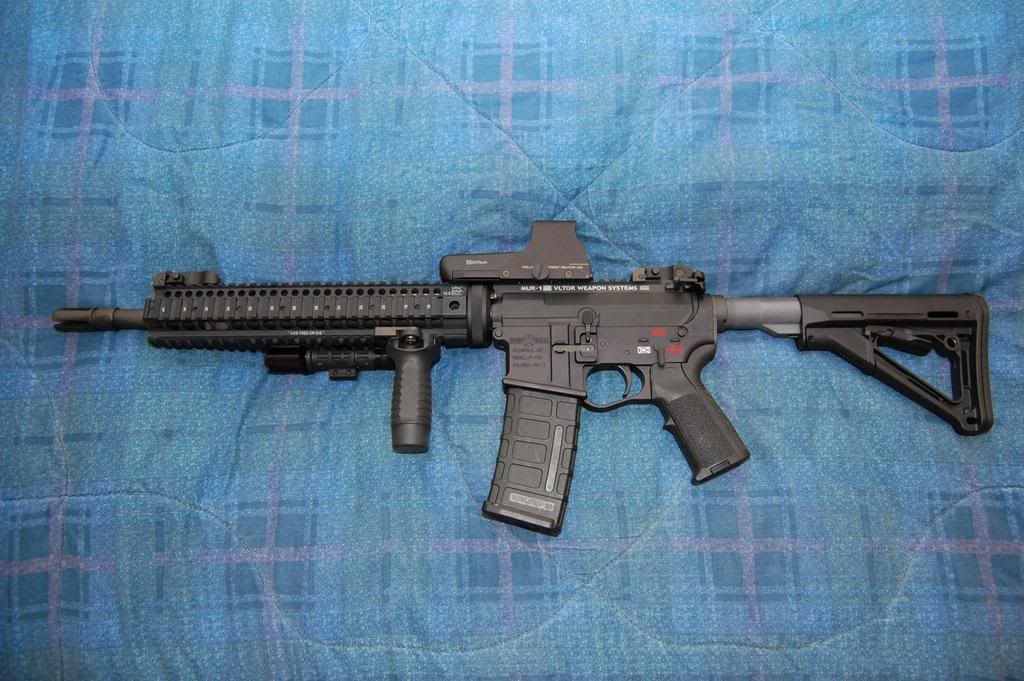 I do not like seeing the indention in the barrel as with this rifle:
How do I avoid this?
THX.