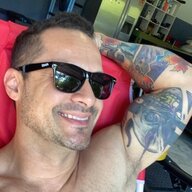 Don't mind me.
OT Supporter
I held the line and didn't do anything today, but tomorrow morning I might seriously have to at least go either get some bands like

@DontRevMe

said or just do a really low volume pull day so I at least have some joocy biceps for the weekend
Do some cardio! You are supposed to rest for a REA_SON.