You're stewed, butt wad!
OT Supporter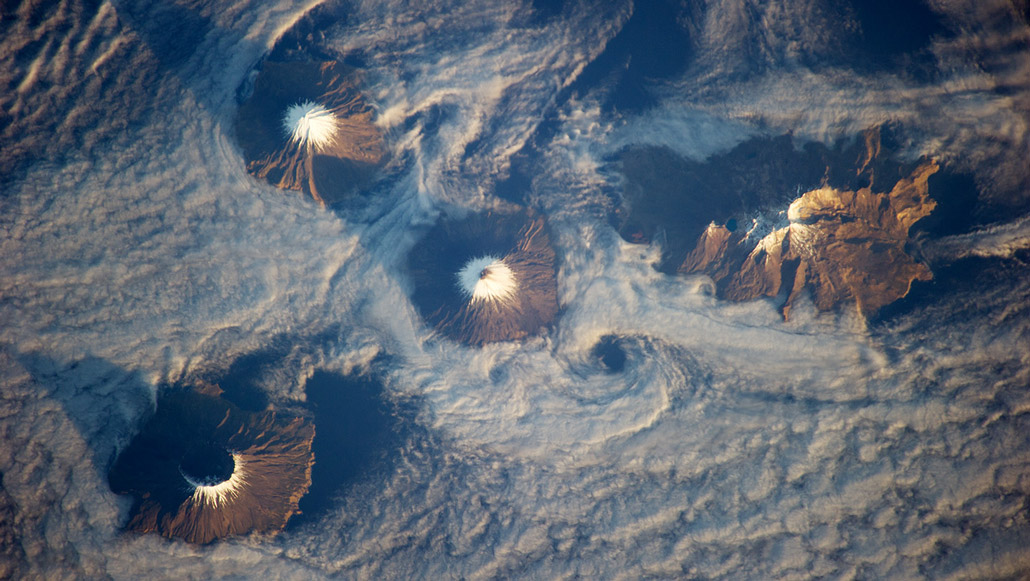 A geologic game of connect the dots reveals hints that Mount Cleveland, the Aleutians' most active volcano, may sit on a giant undersea crater.
www.sciencenews.org
At least 4 volcanoes are actually connected to a single caldera.
But taken together, the data point convincingly to the existence of a caldera about 20 kilometers across. The volcanoes' peaks are arranged in a ring and bathymetric seafloor mapping, mostly from the 1950s, shows arc-shaped ridges and a 130-meter-deep depression in the center of the ring. Both are clues that the volcanoes are connected by one big caldera, a massive crater that forms when a very large magma chamber in a volcano explodes and empties.