i was shooting a SSP (stock service pistol) sig p226 9mm in a galco concealable (if anyone is interested) in the unclassified division.
and now for my standings:
overall, out of 21 people i got 4th place

(i think the first time i did it i got somewhere in the middle of the pack):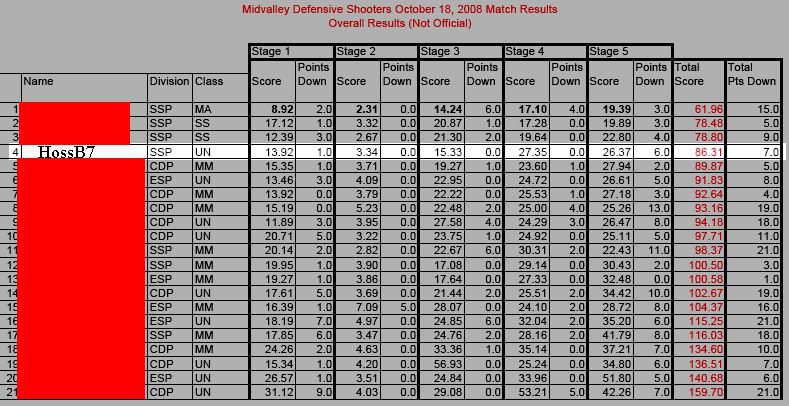 4th in my division (out of 7)

and 7th in terms of overall accuracy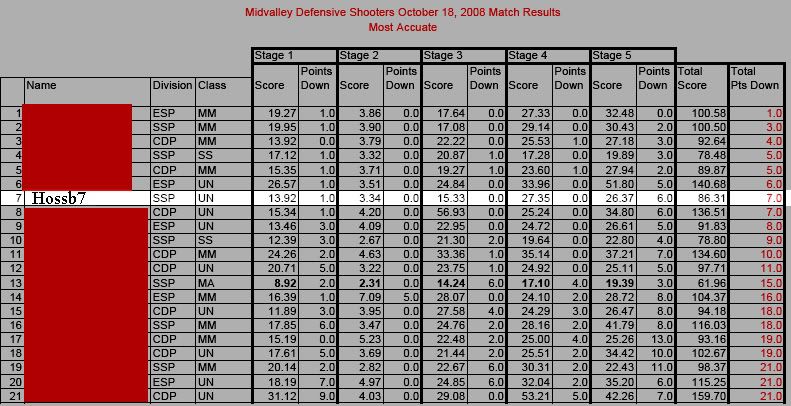 as you can see, the +6 points in stage 5 really screwed me up. 5/6 of them were from only hitting the target once (instead of twice). had i hit it, i would have only been up 1 point in that stage, and my final results would be much different. but fuck speculation

i'm happy with how i did and look forward to next month's shoot.