Babysitting Adults
OT Supporter
So I received a package a couple days ago, and then another, and now another...

First small package: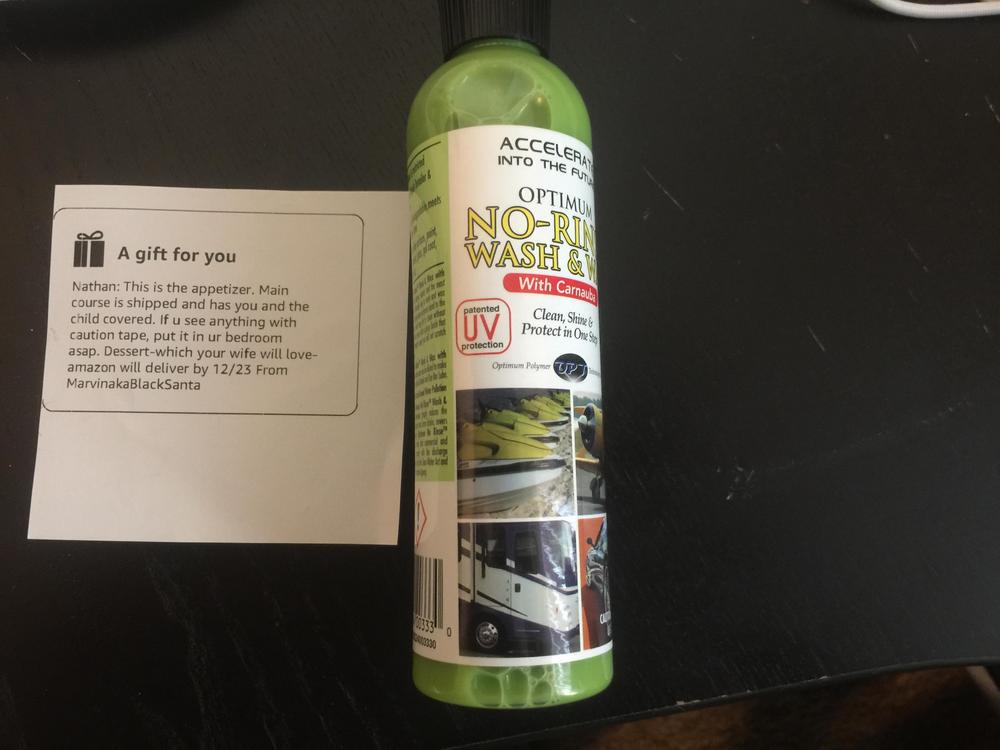 My dirty Prius might be getting a bit cleaner

Then a big box came...
Item 1 with accompanying letter: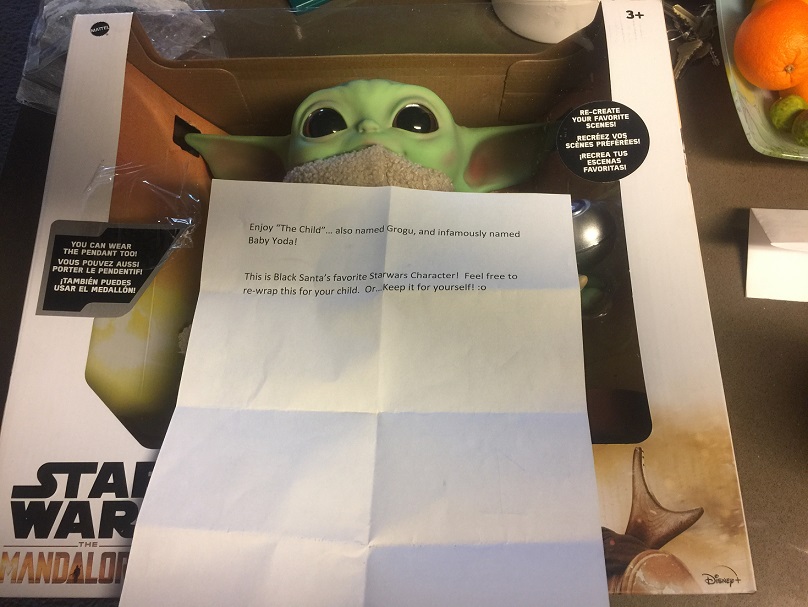 My son's gonna love it. I already hid it in my closet. He saw me watching The Mandalorian the other day and he called Grogu a "Cute Monster."

The next item in the big box... SPICY SAUCE:
Next up from the box... some

stuff. Santa hooked it up with premium lube. Caution tape wrapping was a big hit with the wife: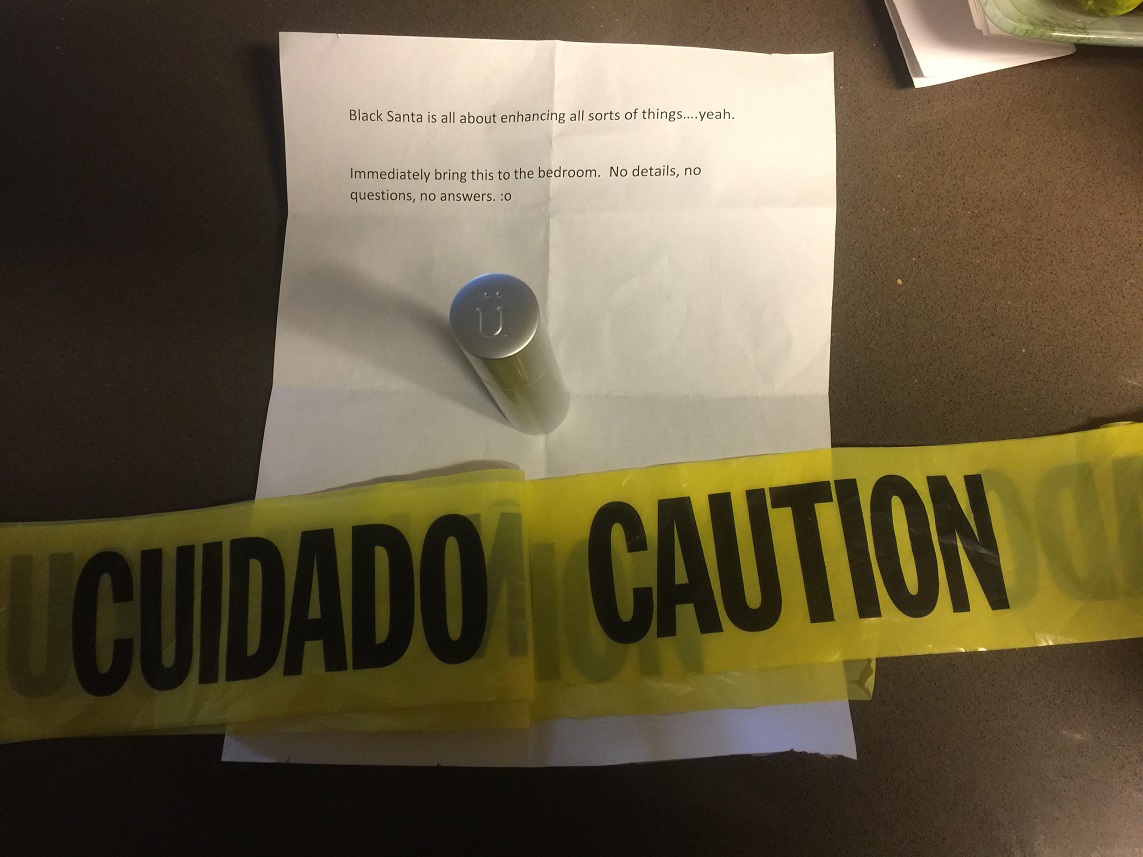 This note was labeled "Last" in the big box. I didn't really get the Cyberpunk reference, I think I'm missing something there. Anyway, Santa was outstanding and went way above and beyond. Hugely appreciate the effort and specificity.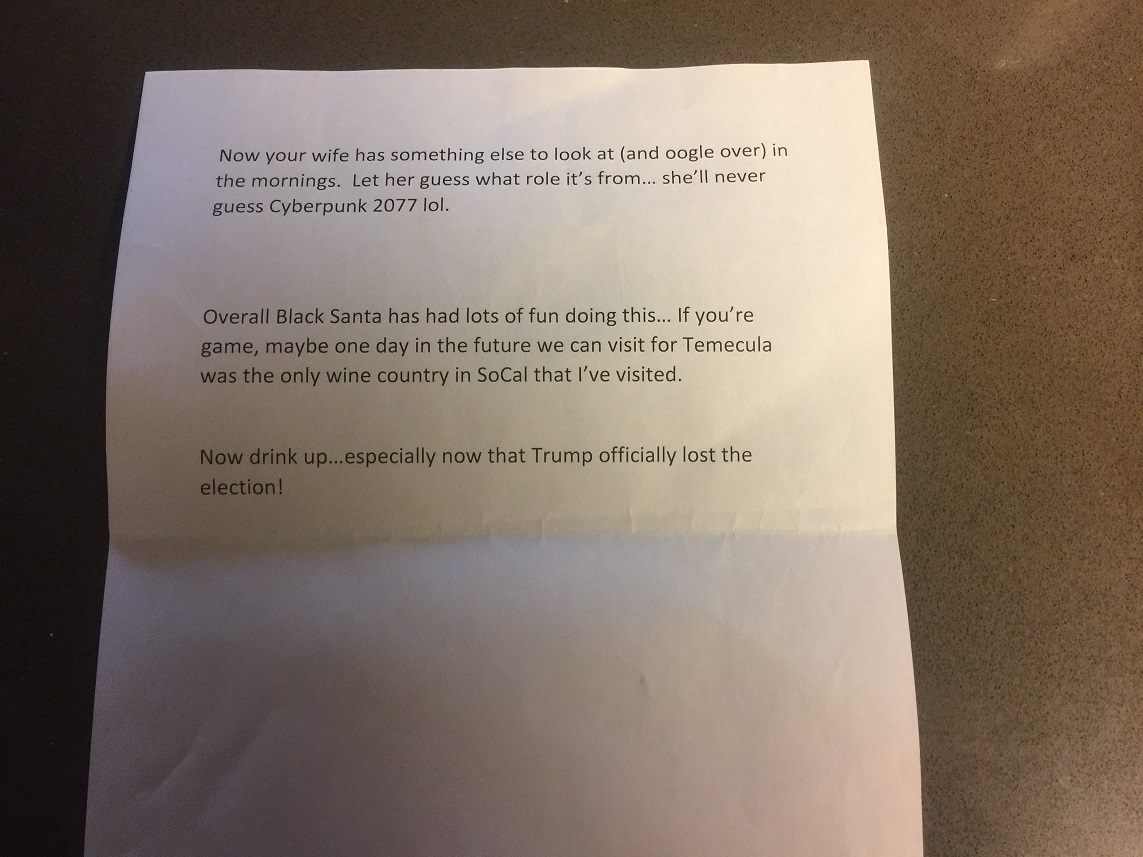 Finally, another box showed up today! Some nice brown stuff for me! I've almost finished my current bottle and this is on deck. Very cool to get local spirits, especially a limited release bottle. Fucking awesome Santa! (Sorry for ripping the paper on the way out, Santa's wine sleeve adhesive caught the edge.)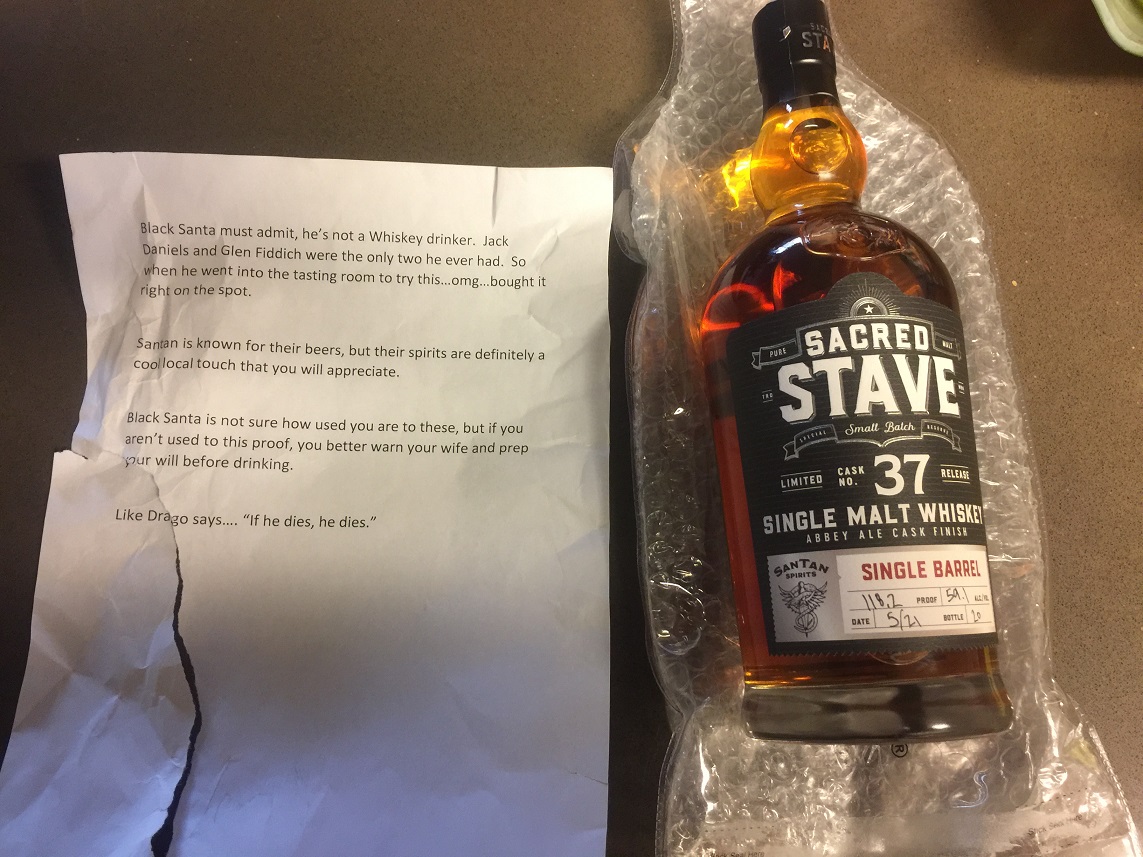 PS I almost forgot the whiskey was wrapped in a soft red blanket, so I've got that on my legs right now as it just started getting cold here recently.

I got super lucky this year and my Santa killed it. Thanks again Black Santa!
PPS open invite to go wine tasting in my area when COVID dies down for sure.
Last edited: