Illusionist Siegfried Fischbacher and partner Roy Horn were an institution in Las Vegas and beyond.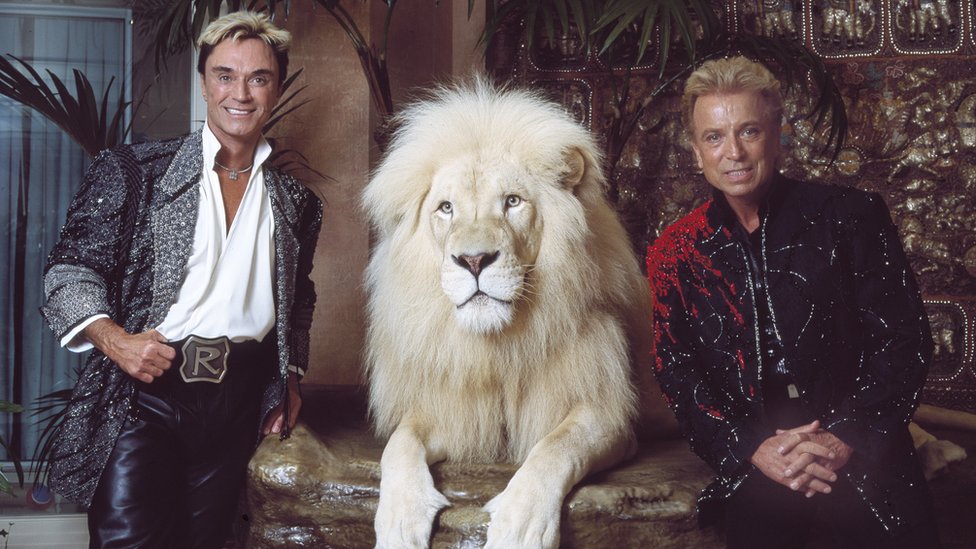 image copyrightGetty Images
image captionSiegfried & Roy were one of the hottest tickets in Las Vegas
Siegfried Fischbacher, one half of celebrated magic double act Siegfried & Roy, has died from pancreatic cancer at the age of 81.
Fischbacher recently had a 12-hour operation to remove a malignant tumour.
The pair were among the biggest names in the world of magic. They performed an estimated 5,000 shows for 10 million fans in Las Vegas since 1990.
His death comes less than a year after his magic partner Roy Horn died from Covid-19 complications.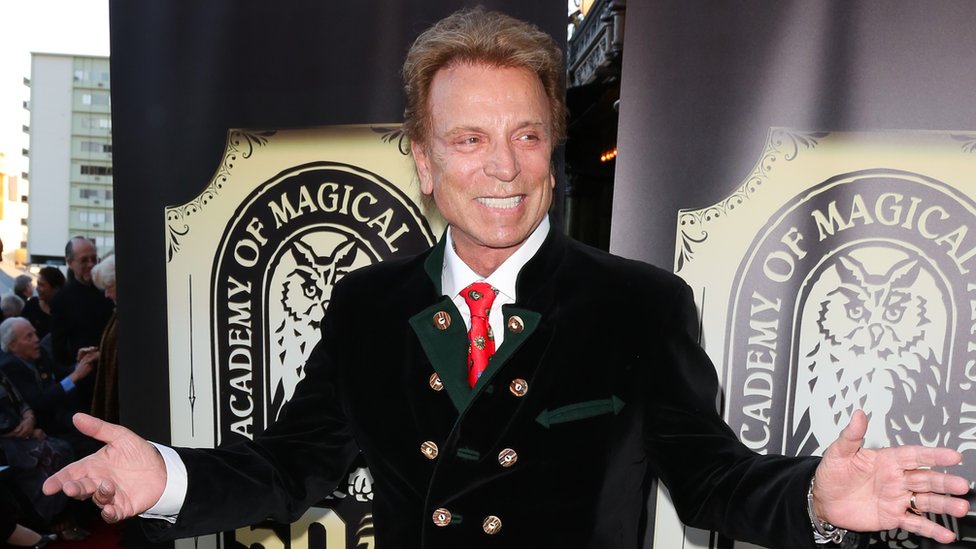 image copyrightGetty Images
image captionSiegfried Fischbacher was devoted to his partner Roy
Tiger attack
The German magicians teamed up in the 1950s and the highlight of their extravagant shows was their performances with white lions and white tigers.
Horn was attacked by a 400lb white Bengal tiger named Montecore during a performance in Las Vegas in 2003, leaving him partially paralysed and using a wheelchair.
He underwent lengthy rehabilitation and was later able to walk again, but the attack ended the duo's long-running Las Vegas residency.
image copyrightGetty Images
image captionRoy Horn (left) had to use a wheelchair after the tiger attack
Fischbacher and Horn, whose real name was Uwe Ludwig Horn, had met on a cruise ship and were later signed up by a liner company.
After being spotted and signed to perform at a nightclub in Bremen, Germany, they went on to tour Europe and brought tigers into their act.
But they shot to worldwide fame after launching their Las Vegas shows in the 1960s.
They began performing at the Mirage hotel-casino in 1990, and their unique brand of magic and artistry consistently attracted sell-out crowds. They signed a lifetime contract with the Mirage in 2001.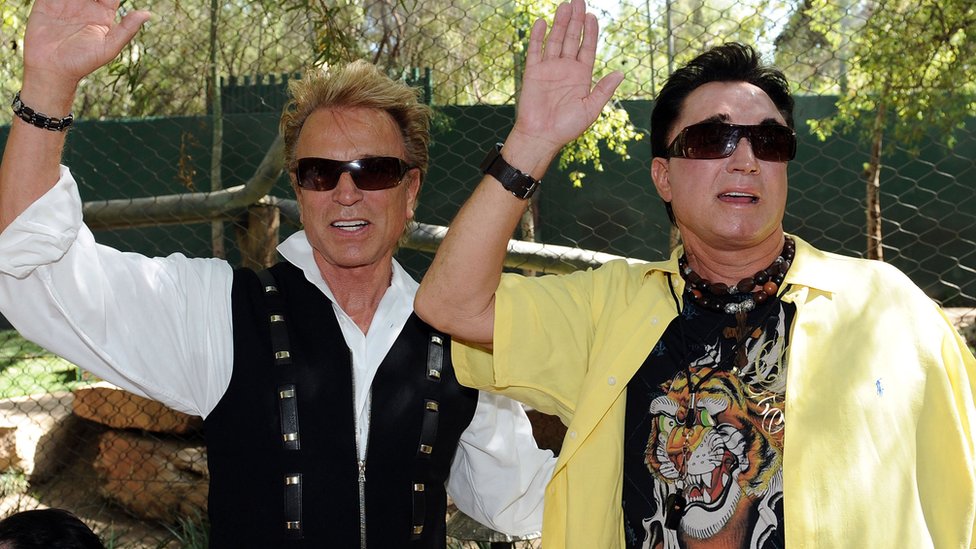 image copyrightGetty Images
They were also estimated to have grossed more than $1bn by 2001, which included their thousands of shows at other venues in earlier years.
In 2004, their act became the basis for the animated comedy Father of the Pride, about the mischievous adventures of a family of white lions who perform with Siegfried & Roy in Las Vegas.
Horn's condition improved and by 2006 he was able to talk and walk with assistance from Fischbacher.
In 2009, the duo staged a final appearance with a lion (said to be Montecore, but this was disputed by some) at a benefit for the Lou Ruvo Brain Institute in Las Vegas.
They retired from showbusiness in 2010. After Horn's death last year, Fischbacher said: "Today, the world has lost one of the greats of magic, but I have lost my best friend.
"From the moment we met, I knew Roy and I, together, would change the world. There could be no Siegfried without Roy, and no Roy without Siegfried."
Fischbacher had been receiving care at home from two hospice workers in recent days.