Sitting here waiting for him to put the stencil on me. Same artist as Formz.
Satan, a reaper, a demon Knight, a hellish face spitting flies, and a whole lot of chaos. FUCK YES

Will post pix layder

SESSION 1: 3hours
We still have to add in a part that will cover my whole inner bicep. Will be a person looking into a mirror and a demon staring back at him.
Going for round 2 in early November, THEN - I'm abroad in the Netherlands next semester, and Kevin is doing a convention in Italy in February; going to visit him there and get a ton of work done at it





SESSION 2: 4hours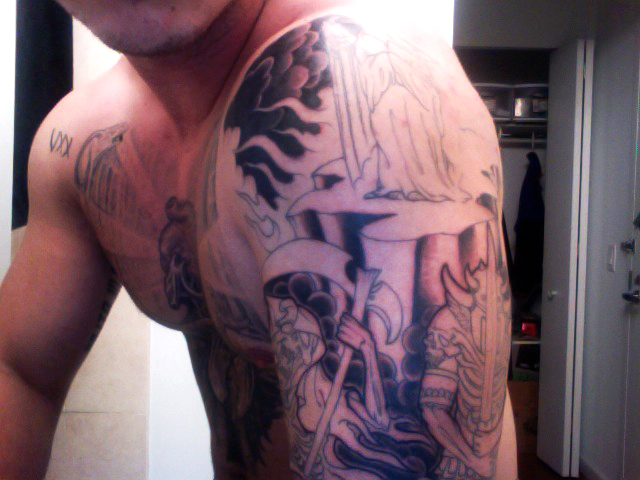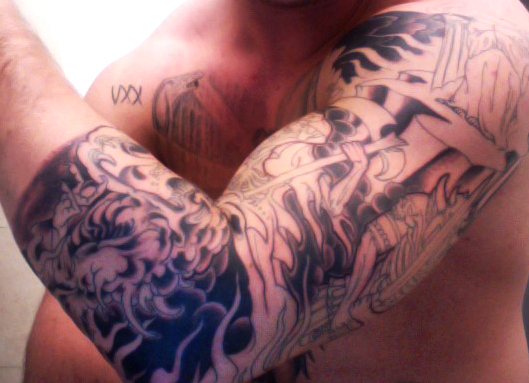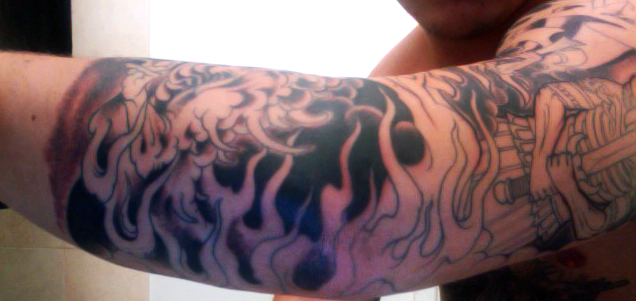 Last edited: