blah blah blah
OT Supporter
my buddy was in town so I told him to come over for dinner and I would cook something. he said he was going to bring over a good bottle of wine. Now this guy is a true wine aficionado -- when he says "a good bottle" it means something truly special. So I knew I had to raise my game to match whatever he was going to bring. The problem was that this was midweek so it's not like I have a ton of time to spend in the kitchen (due to work).
What's relative fast to cook and pairs well with wine... steak of course! I went to costco the day before and was happy to see that they had ribeye caps available.
dry brining it the night before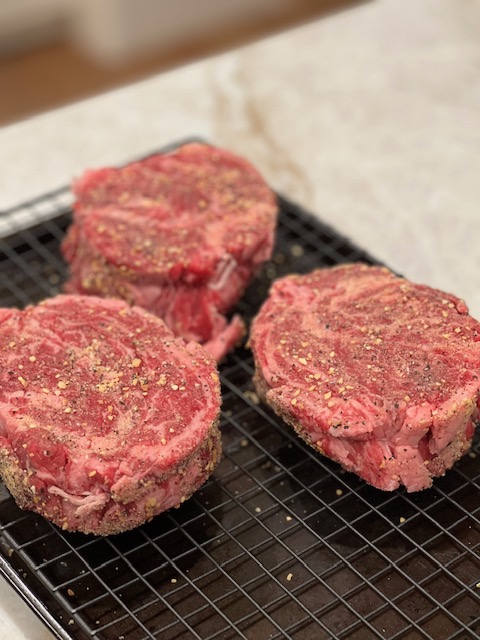 For the cook I tried something new on the pellet smoker, a 50-50 mix of hickory and mesquite. smoked at 180 for about 90 minutes until temperature reached 123. then a quick sear at 800 degrees.
the red color is a result of smoking the meat
while the steaks were cooking I also made a balsalmic/onion reduction, seared some scallops, oven roasted asparagus, and cheated with some ready-made mash.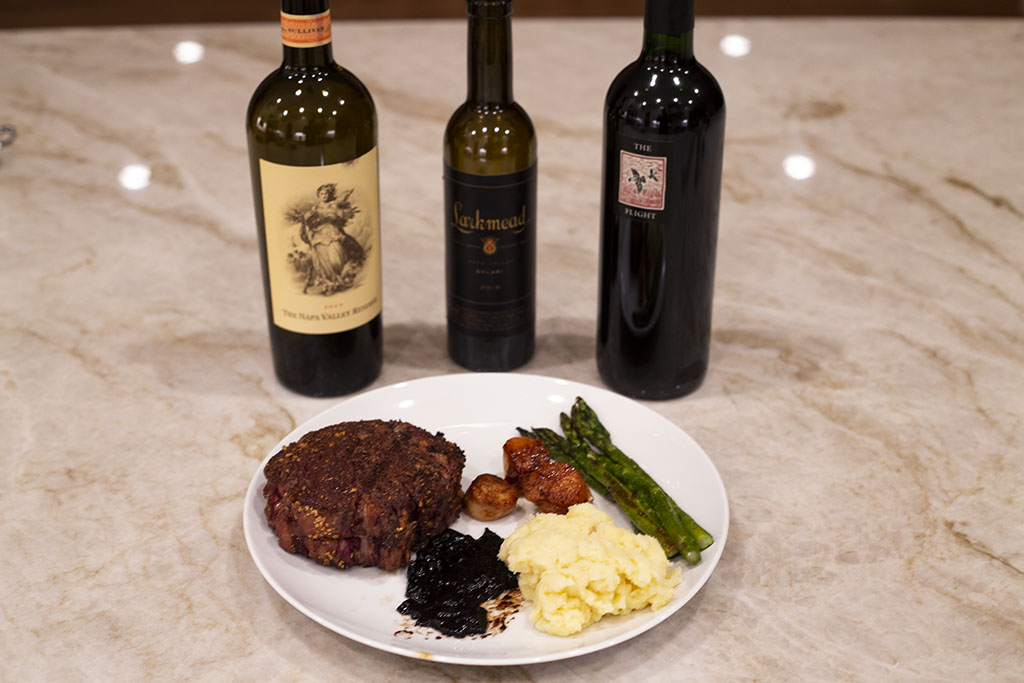 As expected the wines were something else. He brought over a bottle of Harlan Napa Valley Reserve and Screaming Eagle The Flight. Somewhere along the way we also opened up a small bottle of Larkmead Solari.
I thought all of the bottles could benefit from some aging, but they were still very enjoyable. I told my friend that he was welcome to come over anytime