I'm doing jerk chicken for a superb owl party tomorrow. This recipe is fucking delicious and easy, and I highly recommend it.
First, take all these ingredients:
imageupload
]
In a food processor, turn them into this: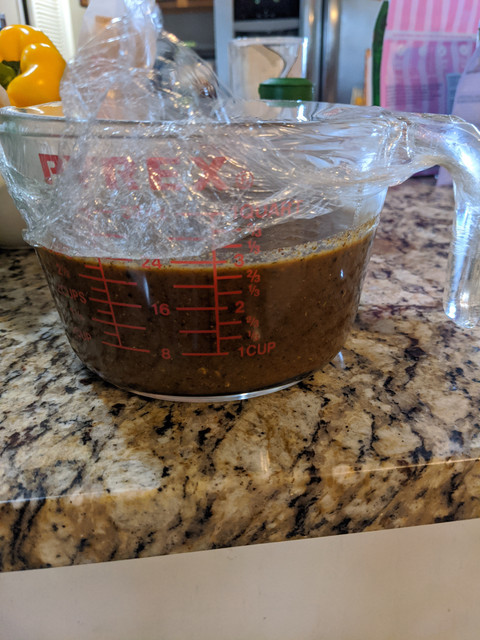 I have 3 chickens dry brining right now, so tonight I'll coat them with the marinade so they can get nice overnight.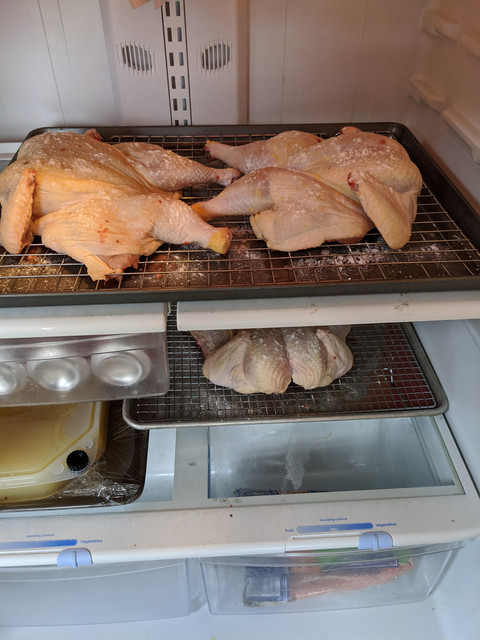 Made a double batch of this recipe:
This jerk chicken recipe is from Paul Chung, who grew up in Jamaica and sampled jerk throughout the island. It's fragrant, fiery hot and smoky all at once.

www.foodandwine.com
Will post pics tomorrow of the beautiful delicious curled chicken
. What are y'all doing for the BIG GAME tomorrow?