Jetpack Aviation has also been developing its own similar jetpack suit. The company is also working on a fully stabilized flying autonomous
motorcycle called "Speeder"
that can seat up to two individuals and reach speeds beyond 250 mph.
"Right now, we are stuck in cars, long distances require driving to an airport and getting on a plane," he added. "Imagine you can just strap on a jetsuit and take off and fly where ever you want to go. I think VTOL technology is what we are all looking for."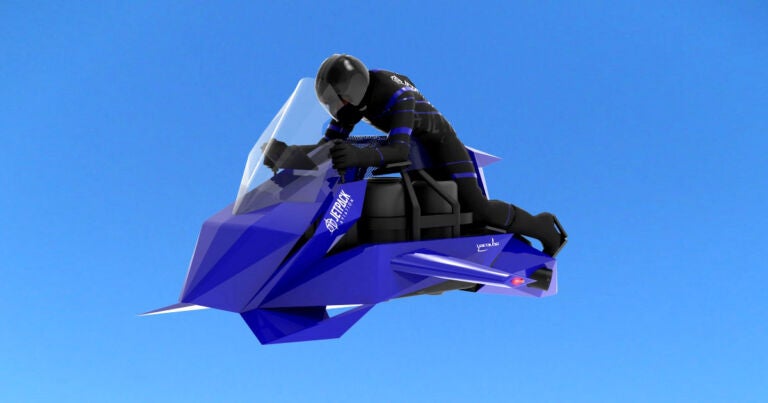 "These are exciting and fun to ride."
futurism.com
What could go wrong. I'm in.