my 3 yr old (4 in may) has really taken an interest in photography... we used to bribe him with candy to get shots of him... now I just promise him some time behind the camera... of course i set everything up, but he knows how to use the * button for focus, and does a pretty good job.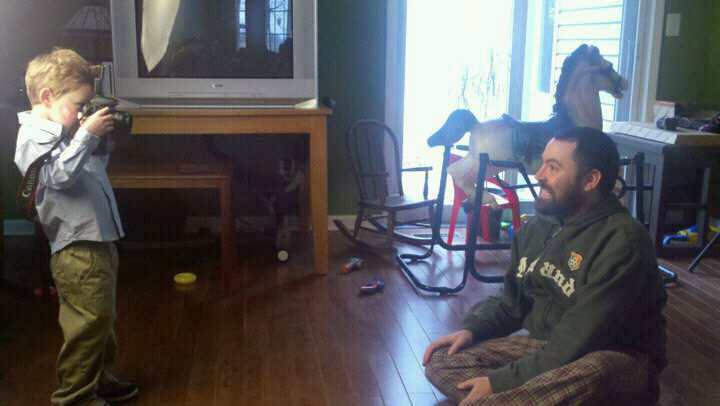 I need to look into picking up a XT/XSi or one of the smaller bodies for him to use.
*please excuse the temporary "entertainment" center

we're still trying to decide how we want to set up our living room before we buy a new one...