We had a little bit of a storm here last night (much less than what was expected though) and thought I'd share a couple of pictures with you of what real snow is like...
A quick view from my backyard.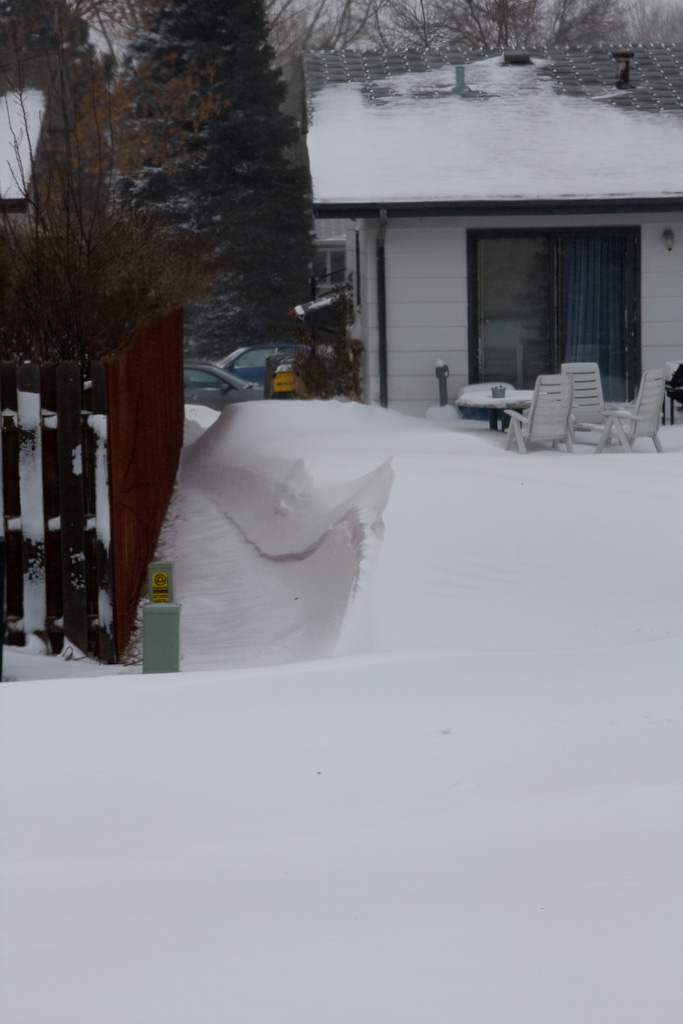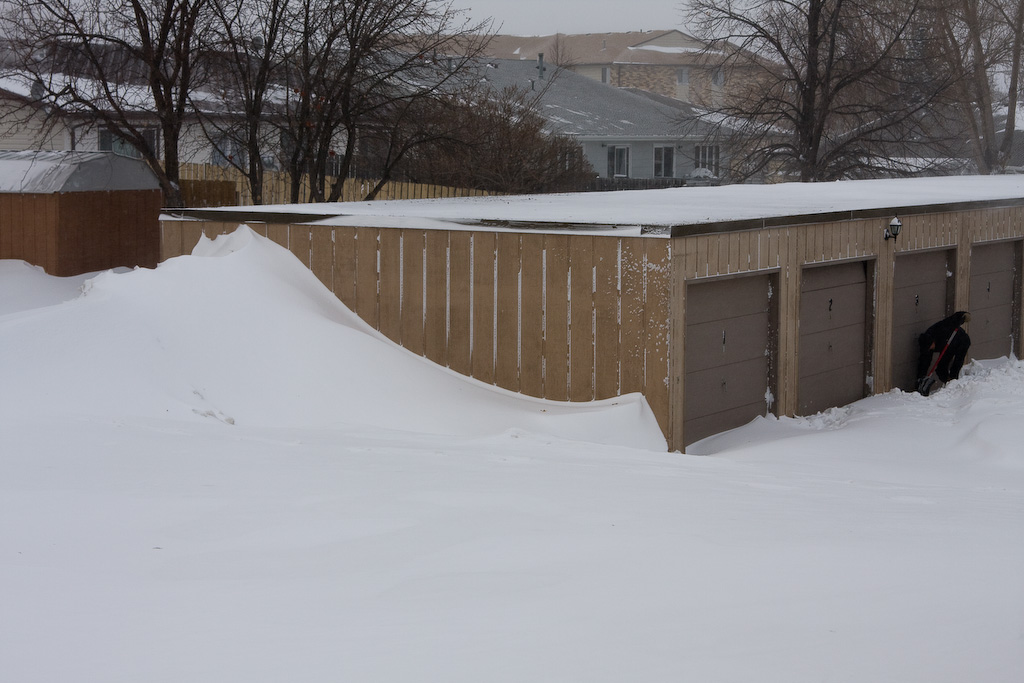 Sucks to be him!

I have to wait for the snow plows to come out and do my street because there's a couple foot drift in the street right in front of my house.