Getting up before 5am on a Sunday sure sucks. It was worth it though.
Being on the east coast of Australia we get sunrise over the ocean, which is a real treat if you can be fucked getting up at an early enough hour to see it. I arrived while the sky was still a deep blue and the horizon was just starting to turn a soft yellow. I would have liked to have been there a little earlier to get some long exposure shots of the water hitting the rock line, but the water was really really still so there was no movement anyway.
I like seascapes but because of living on the east coast, local forums are full of people posting the same stuff. This combined with the early mornings means I've never bothered doing it before, until it was something I could use for a school submission. I was shooting the 500c/m above with ISO125 B&W film (6x6 medium format) and taking a heap of care with the shots in spite of the crooked horizon line above


It's going to print so I was pretty careful. The prints from this camera/film are fucking amazing.
I had the digital camera with me just because, and while I wasn't as careful I am still stoked with a few of the images. Here's a couple from before the sun broke.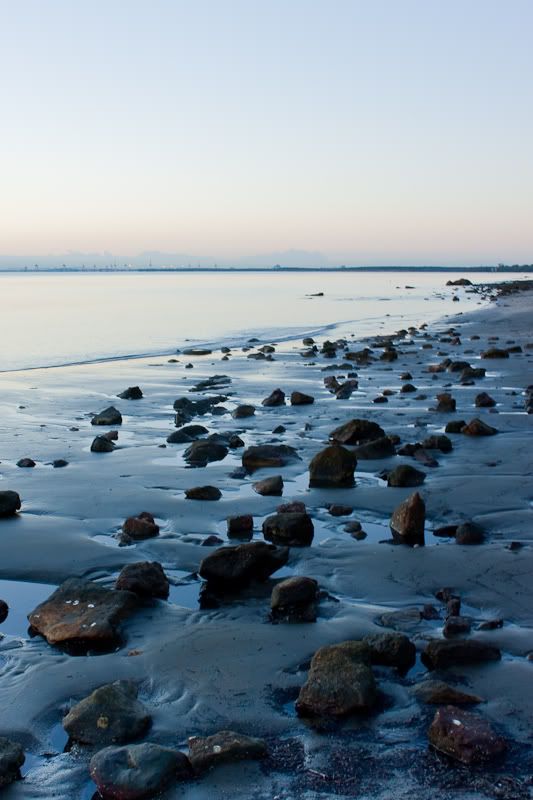 Last edited: