UP IN BIG BEAR GETTING INKED! **UPDATE**
Sharpie stage.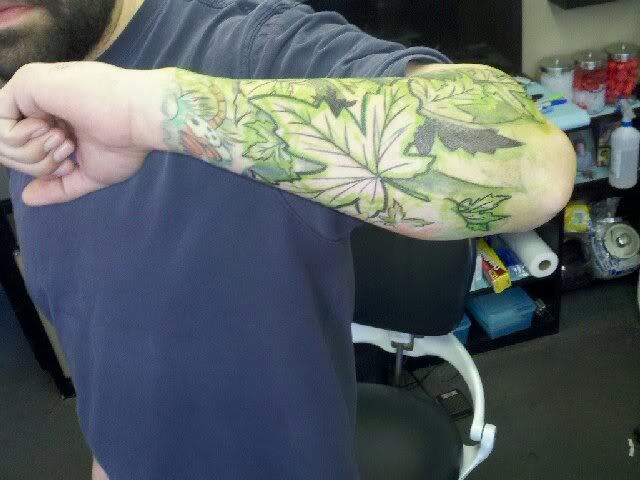 10-03-11 UPDATE
Took Deelz up to Big Bear Tattoo for her b-day present. Got hers finished (and looking awesome) and had time for a bit of work on mine.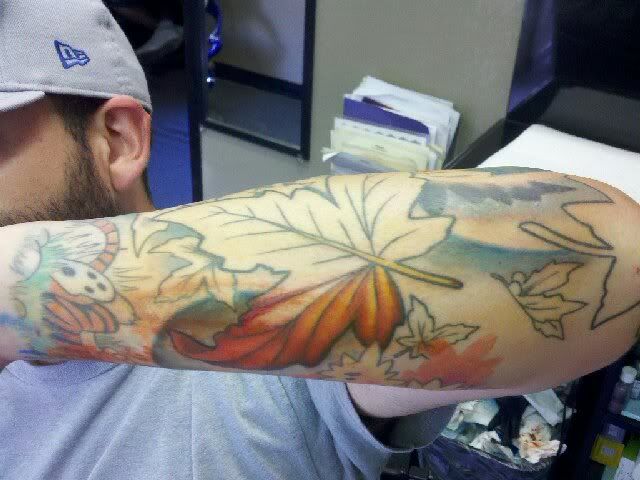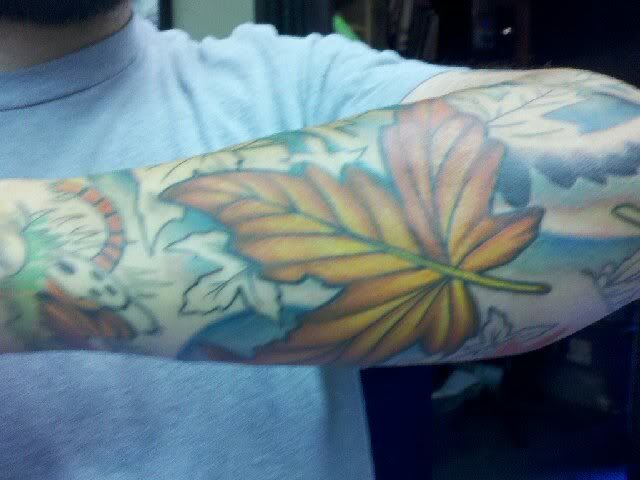 Colored in teh biggest leaf, touched up some of the clouds and orange leaves in the tree. Nothing major, but a good bit of foreshadowing of how the rest should look once done.

Last edited by a moderator: