I ordered a bunch of stuff for my Ruger 10/22 and Remington 700 on Monday, and got it all by Thursday. I also did some polishing work on the 10/22.
From VQ I got the TG2000 trigger group in silver, the Edge Extractor, Sure Fire firing pin, and the hex head take down screw.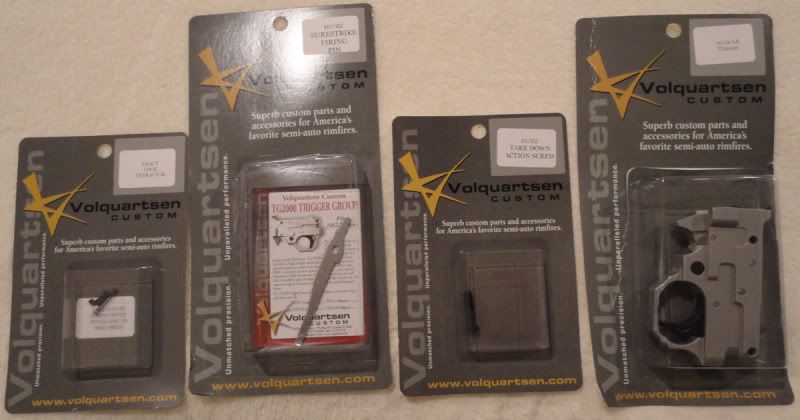 From Tactical Innovations I got their skeletonized super charging handle and recoil rod, which is held together by a c-clip. If I want to change out recoil springs in the future, I can swap them in and out. The only bad thing is that they only come in black, so I polished mine by hand. Before:
I didn't care for the matte finish of the receiver and that it didn't match the finish of the polished barrel so I sanded all the visible finish off by hand. I did the same to the top of the receiver where the bolt rides the roof, the charging handle and bolt face where they rides the top of the receiver, and finally the rail. I started with 100 grit, then moved up to 220, 400, 600, 1000, then blue and white emery paper.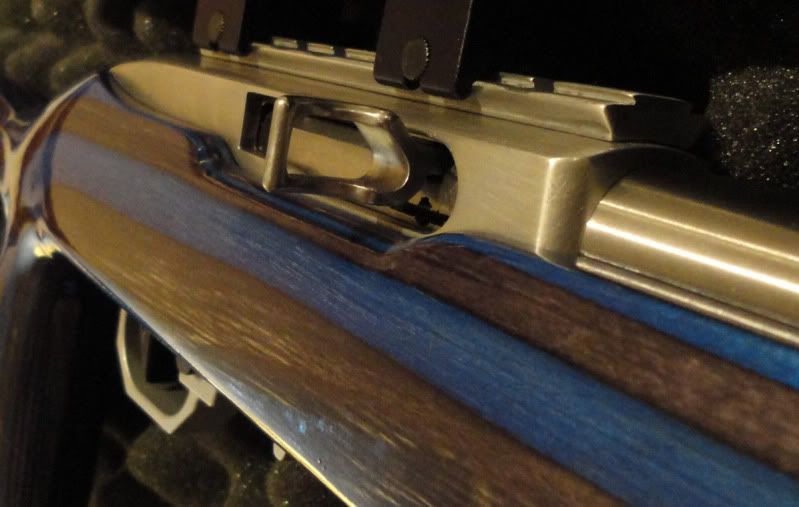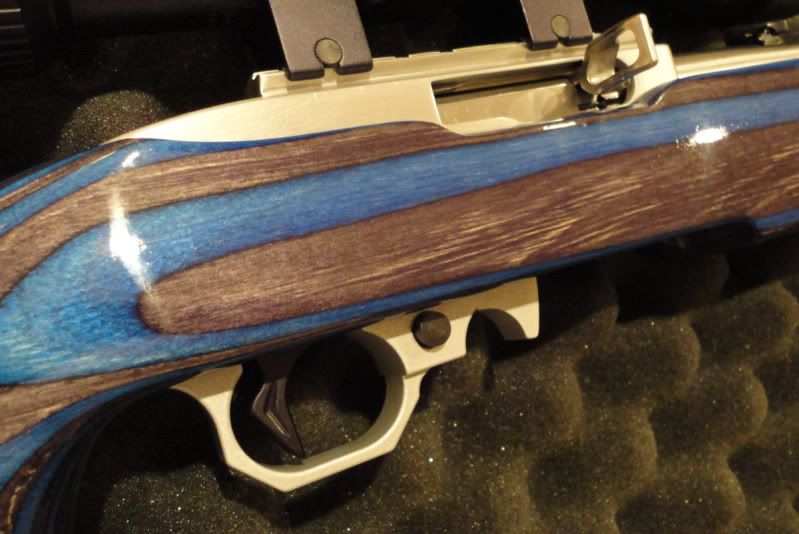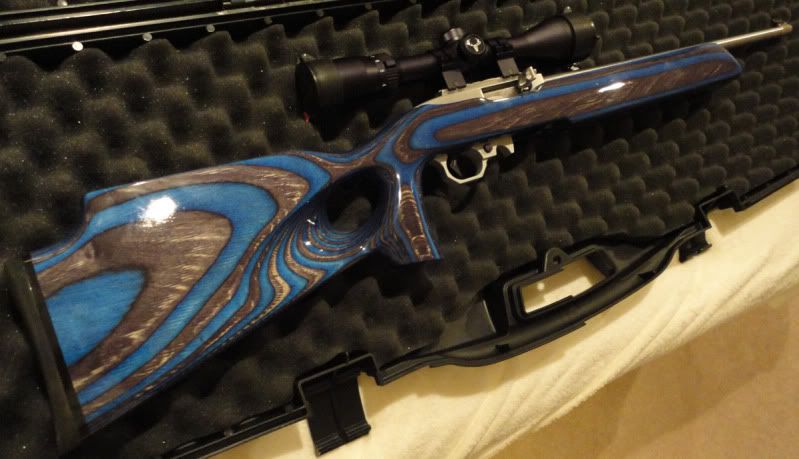 I liked the stock on the Ruger so much, that I bought one for my Remington 700 in .300 Win Mag. This one has a real nice aluminum bedding block. I finally got around to upgrading to a rail mount for it too.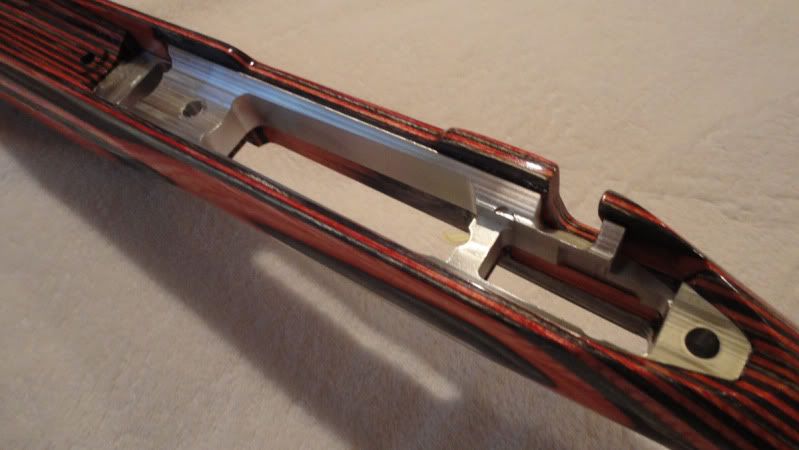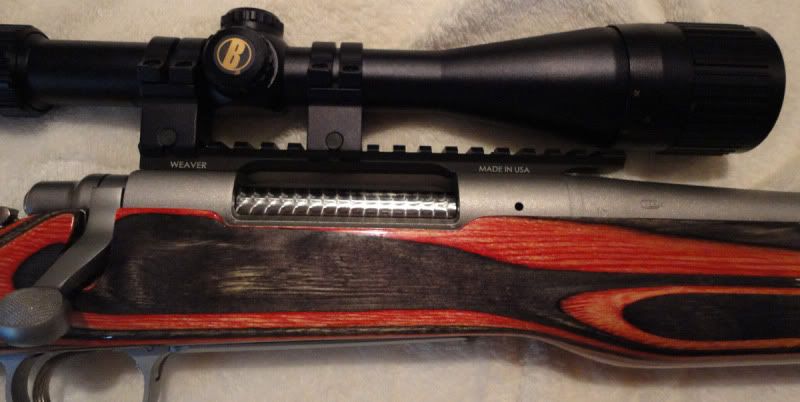 Additionally, I hate you guys now. After seeing what a good trigger is like with the VQ unit, I'll have to upgrade every gun I've got.