My wife and I are trying to see all the National Parks and took a little trip to see 3 more last week. The trip was a blast but we were hiking 10 miles a day or so which kinda zapped my energy for taking photos. Still happy with some of them but the biggest disappointment was that it was a new moon so I couldn't do some of the night shots I had hoped for at the Grand Canyon.
1) Grand Canyon - I was surprised that there is such a defined edge to the canyon. You drive along a completely flat road and then boom, it's just there.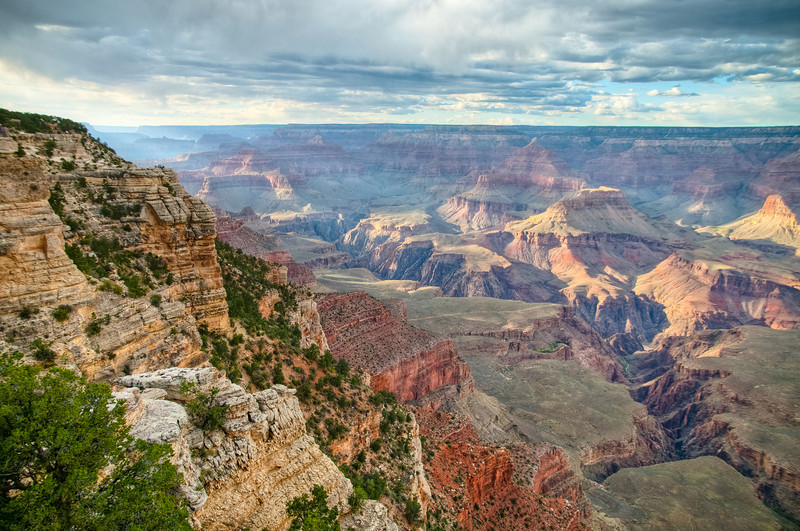 2) We started hiking Bright Angel trail which was great because after just 100' you leave the fat tourists behind and it feels much more serene.
3) This is 3-mile rest stop. In the distance you can see where the trail continues on the plateau past Indian Garden and it eventually will reach Phantom Ranch which sounds like an awesome place to spend a night or two.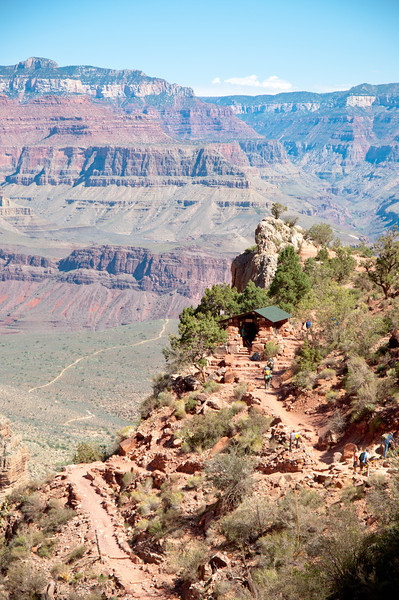 4) Since the canyon is so deep you can't usually see much of the Colorado below but we got a glimpse of it here.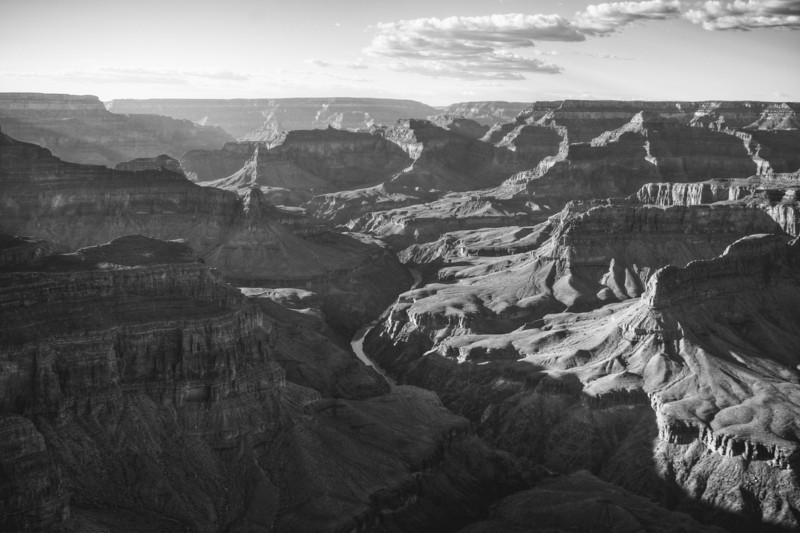 5) From GC we drove to Zion which is amazing. This was from a short hike that ended at an amazing viewpoint on a cliff a few hundred feet above the valley.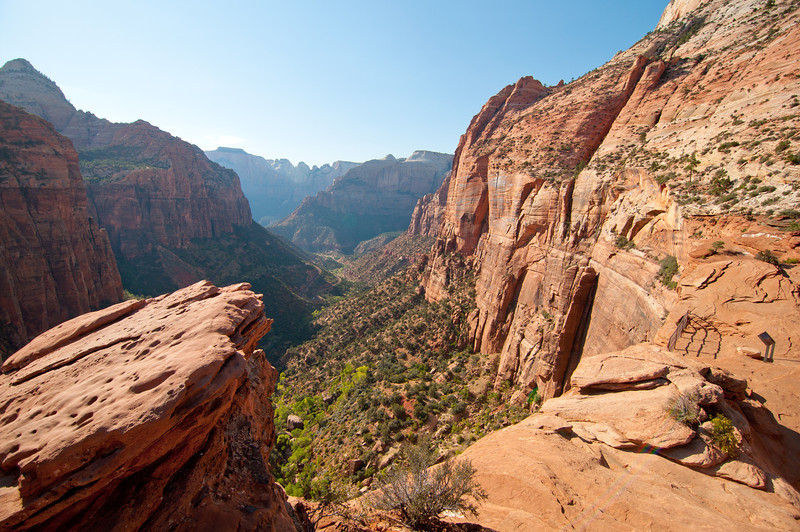 6) We did a hike called Angel's Landing which may be the coolest hike I've done. It starts out somewhat steep but on a smooth trail.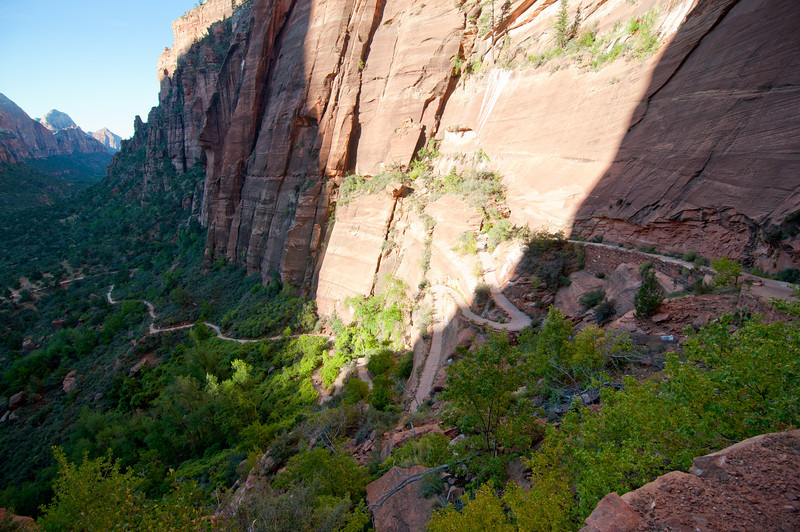 7) But the last 1/2 mile is more like this. Not a great hike if you're scared of heights.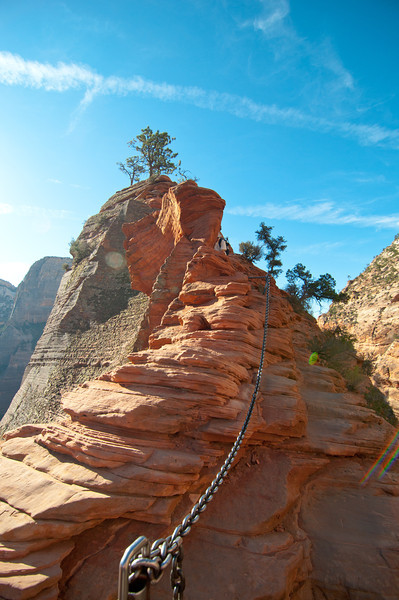 8) The top is the peak in front of us up a narrow ridge.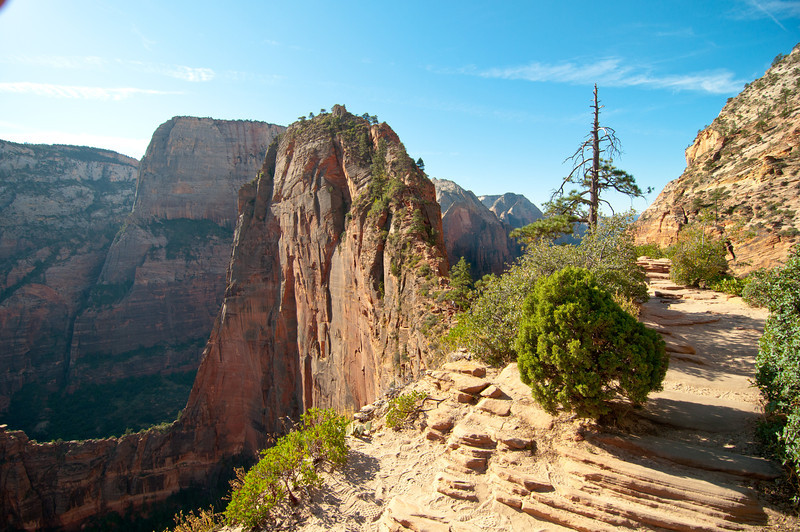 9) There are chains to hold on to if you need it where the dropoffs are.
10) It's about 1300' down from here
11) The setting for Zion Lodge is unbelievable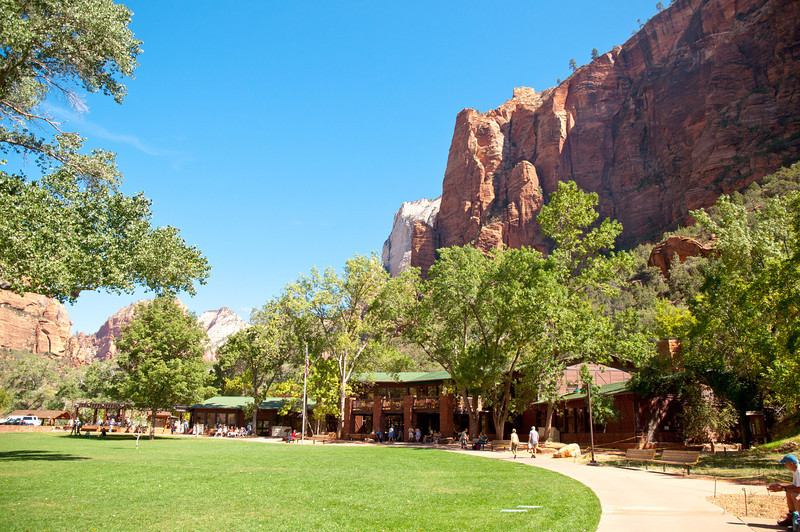 12) The next hike was The Narrows, the majority of the hike is actually through the river.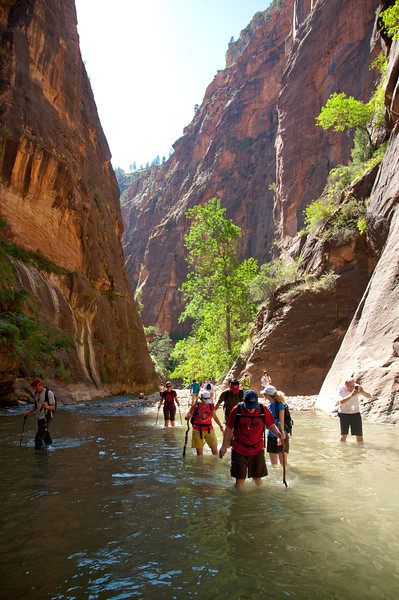 13) Crappy photo but I wanted to show how deep it got
14) Still in The Narrows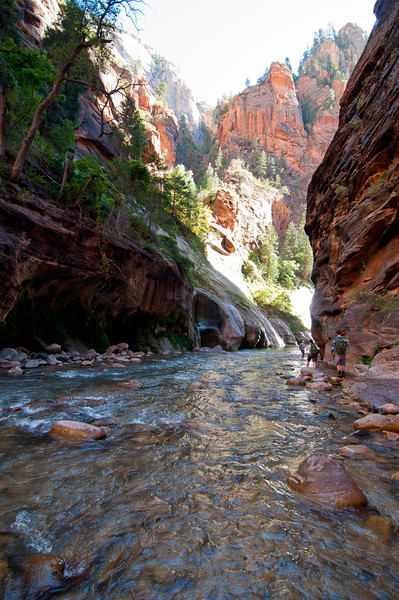 15) Last hike in Zion up to Emerald Pools
16) Upper Emerald Pool. During the fall and winter these stay full from aquifers that leach out of the cliffs above.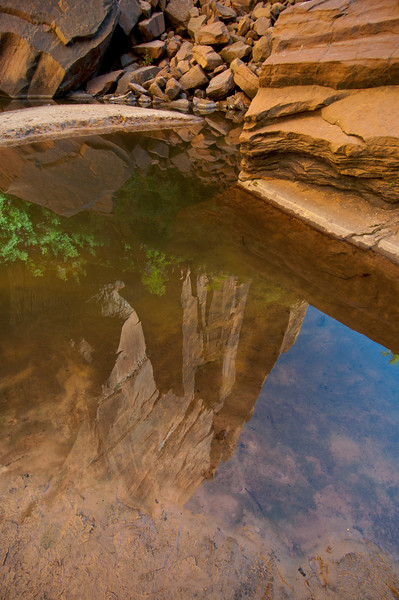 17) Bryce Canyon is a bizarre looking place. Famous for it's towering hoodoos that Native Americans thought that a coyote took the souls of evil people and trapped them for eternity here when they died.
18) Hiking through the narrow canyons between the hoodoos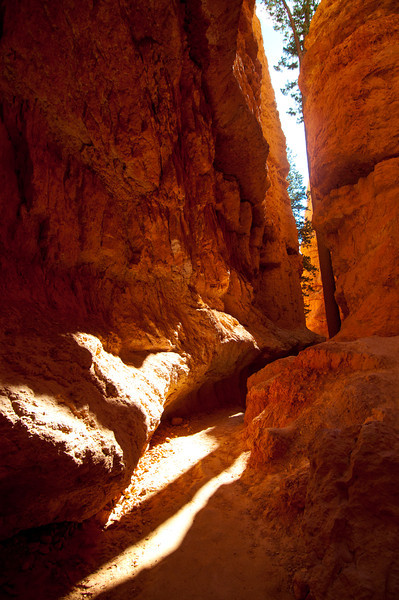 19) Sunset

20) Sunrise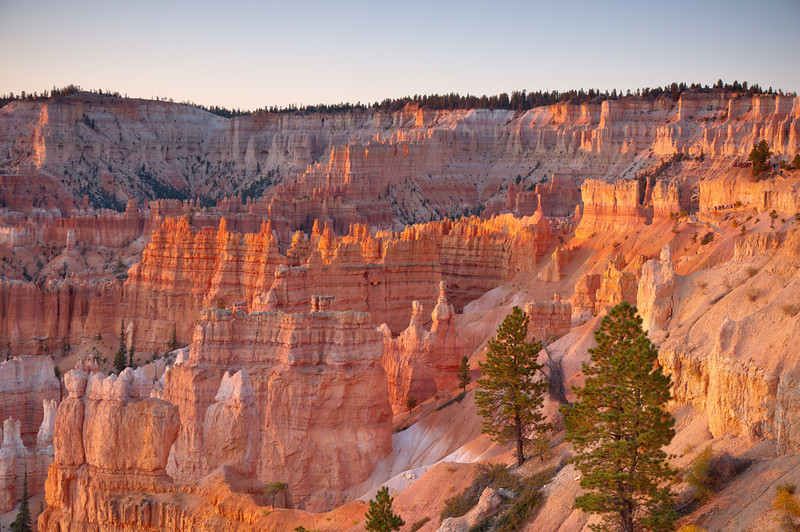 14 National Parks down, 44 to go.
Last edited: